Easy 5-Step Event Marketing SEO Checklist for 2021
There aren't many industries that have been transformed more by the Coronavirus pandemic than the events space. Organizers have had to rethink almost every process involved in planning, marketing, and running their events since it has forced them online for the time being.
So while digital marketing has always been a crucial part of the events marketing mix, this year it's been the only one available to get the word out about your event and possibly, virtual experiences. And the most successful events of the year have thrived because they've made SEO a key part of their marketing strategy.
If you're planning an event right now and want the best chances of success, be sure to make SEO a key part of your plan for announcing your event.
Here are just a few reasons why:
93% of online experiences begin with a search engine (Search Engine Journal).

57% of B2B marketers stated that SEO generates more leads than any other marketing initiative (HubSpot).

SEO leads have a 14.6% close rate (Hubspot).


Not sure where to start with getting your events found on Google?
Simply follow this five-step event marketing SEO checklist for the best return on investment from this essential marketing channel.



The 5-step event marketing SEO checklist


Want to know what separates the websites that sit at the top of Google for their target keywords from the ones languishing on the second page?
They understand that SEO success comes from consistently getting the basics right.
While optimizing each page of your site for search isn't as glamorous as following the hottest new social media trend, it's often a lot more effective–especially if you run a B2B event.
Luckily, you don't have to be an expert to get the SEO basics right, which any SEO worth their salt will tell you is often all that's needed to rank for your target keywords.
Simply make sure you do these five things in the run up to your next event to make sure you're getting the most from SEO:
1. Pick a unique name for your event


What does the name of your event have to do with SEO?
Well, ask the Dublin band Jogging, who you won't find online by searching their name: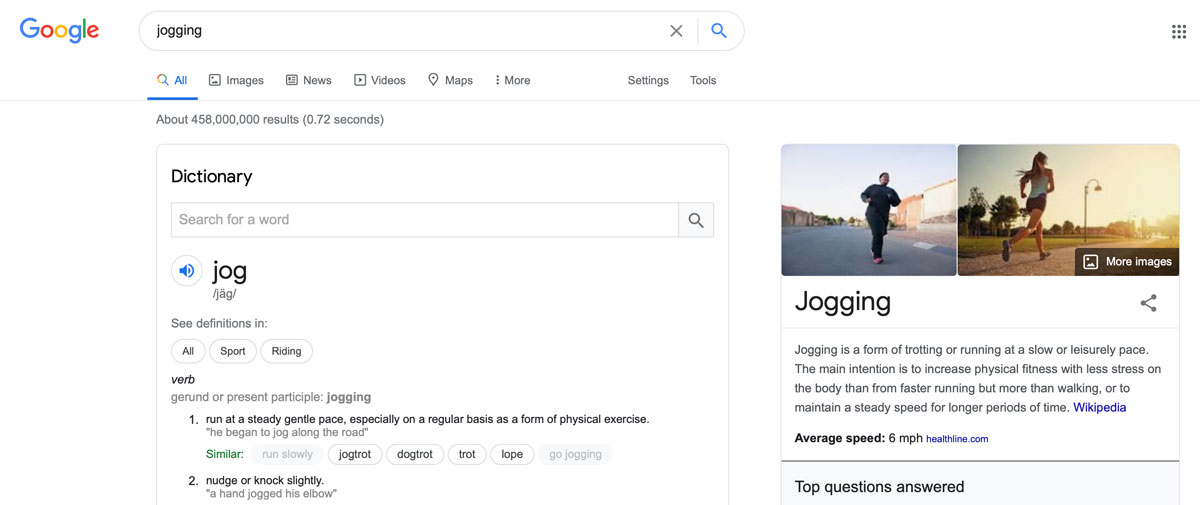 Or even 'jogging band':

But through the frustratingly long term 'jogging band dublin':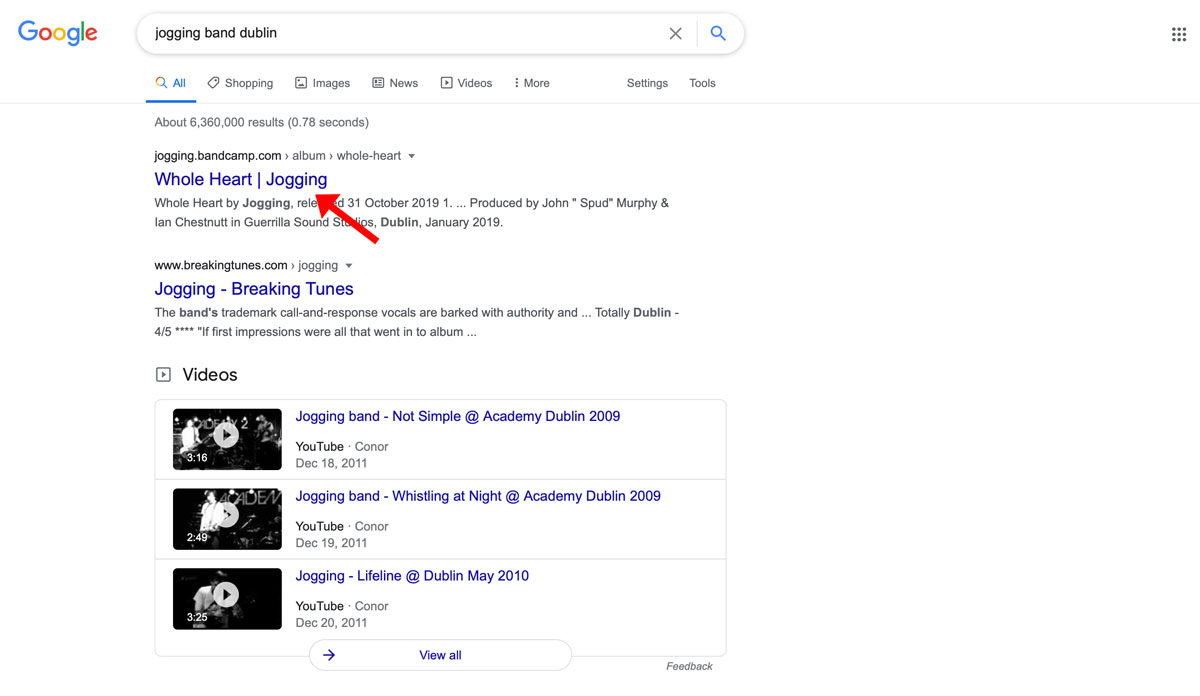 This goes to show how important a band, product, or event's name is to its chances of being found online.
Pick a generic title for your event and it will seriously struggle to show up in Google, even when people are specifically looking for it. Choose a clever event name, on the other hand, and you'll naturally rise to the top of the Google search results for that term.
Not to mention that it is much easier to create a memorable brand that sticks in your target audience's mind.
2. Optimize your event pages


Optimizing the important pages on your site for search is the foundation of all SEO. Skip this step and you'll be committing one of the biggest event page SEO mistakes. Luckily, optimizing your events pages is as easy as following a guide to the key on-page SEO elements.
You don't need any technical knowhow to do this yourself – just a WordPress SEO plugin like Yoast, which will allow you to change all the attributes you need for SEO success with no headaches.
A few specific things to keep in mind when you're optimizing your events pages for search:
Purplepass has a WP plugin!
Learn more about our partnership with
The Events Calendar and the event plugin below.

# Optimize for long-tail keywords in your headings
A simple way to boost any page's SEO is to optimize its headings around long-tail keywords. A short-tail keyword is a short term that refers to a very broad topic, like 'virtual event'. A long-tail keyword is a long, detailed variation of a short-tail keyword, like 'how to run a virtual event on Facebook'.
Use long-tail keywords as headings throughout your events pages to capture search for those specific terms, as Tipalti has here in its guide to ERP integrations: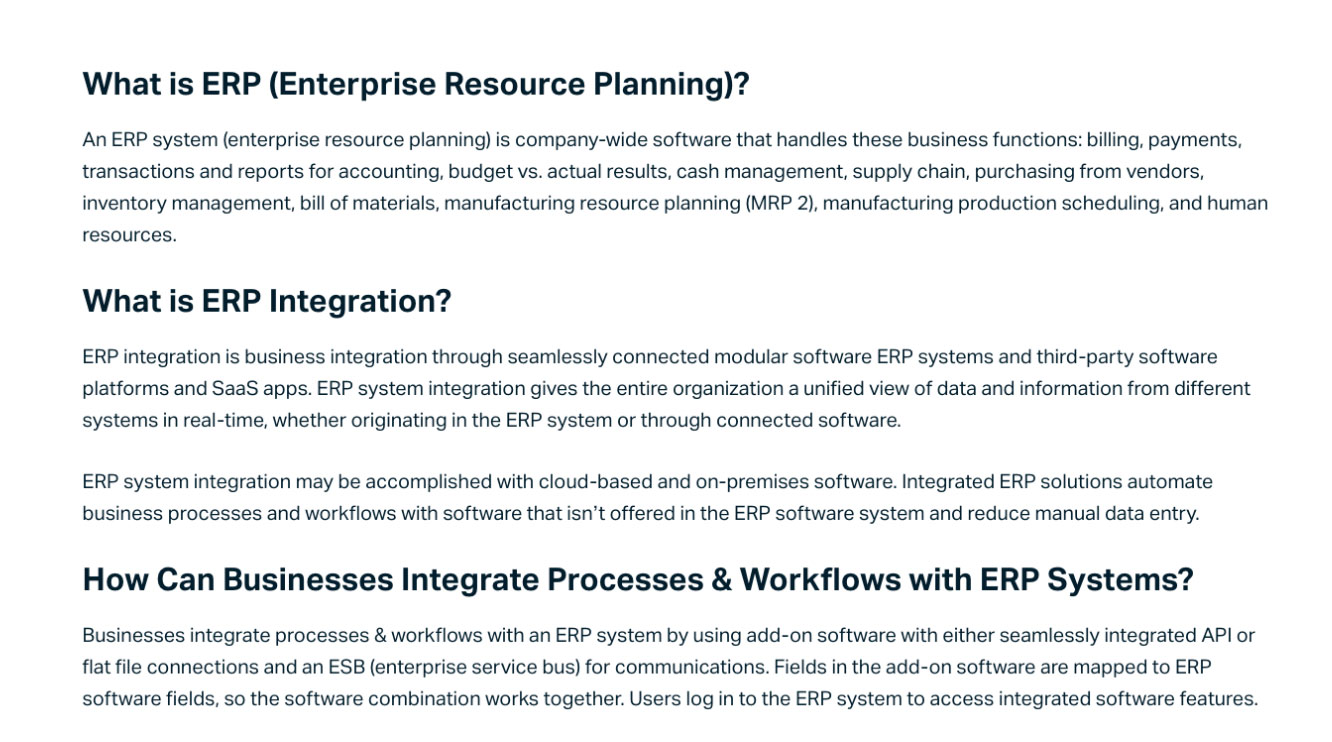 For example, if you were creating the events page for the Cleverly Named Summit, you might want include headings like:
When is the Cleverly Named Summit?

Who is the keynote speaker at the Cleverly Named Summit?

How much are tickets to the Cleverly Named Summit?


# Include social proof
Social proof – which comes in the form of testimonials, case studies, and reviews – is one of the most powerful marketing tools at your disposal when it comes to increasing the conversions on your events pages.


That's because:
92% of consumers are more likely to trust non-paid recommendations than any other type of advertising (Nielson).

88% of consumers trust user reviews as much as personal recommendations (HubSpot).

70% of people will trust a recommendation from someone they don't even know (Nielson)
And the most powerful form of social proof is often the simplest – a testimonial, such as these examples from BrokerEngine's homepage:
If you've run your event before, be sure to include some positive quotes from former delegates on the page for this year's event. For the best results, follow BrokerEngine's example (above) and lead with testimonials from esteemed professionals within your niche. And if it's the first time you're running this event, use testimonials from previous events – or even positive reviews of your business in general.
Whatever you do, be sure to include social proof on your events pages for the best possible results.


3. Improve your site's overall SEO


Choose a unique name for your event and get the on-page SEO right on the event page, and you'll usually have no problem ranking at the top of Google for your target keyword.
However, if you don't have the luxury of choosing a clever name, you can build a distinctive brand of, you must improve your site's entire SEO to be in with a chance of ranking for more competitive terms.
You can do this by:


# Running an SEO audit
You can use tools like Semrush and Ahrefs to run an SEO audit.
These tools crawl your site the same way Google does and then report back with all the issues and optimisations they spot in an easy-to-read report.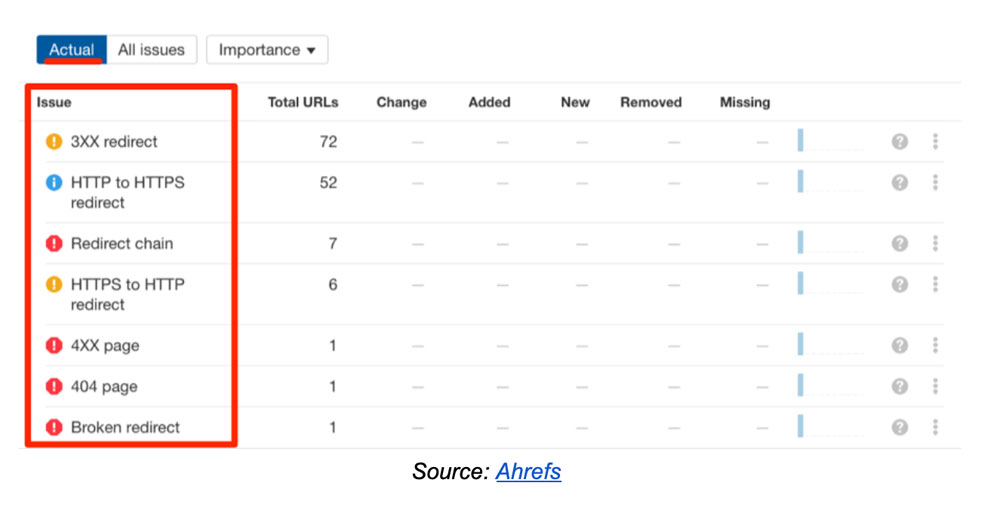 You'll need quite a bit of technical knowledge to fix a lot of these issues, so it's well worth bringing in a consultant or agency to run this audit for you and then make the fixes if you don't have anyone looking after your SEO in-house.


# Improving your site speed
Your site's speed is one of the most important aspects of its SEO performance. Not only is site speed a direct Google ranking factor, but:
Bounce rates increase by 50% if your website takes 2 seconds extra to load (Compass).

Conversion rates fall by 12% for every extra second that it takes your website to load (Compass).


Luckily, Google is as invested in your site being as fast as possible as you are. That's because if every site you find through Google is lightning fast, you're likely to keep using Google. If they load at a glacial pace, you might start looking elsewhere for your search results.
Google has therefore created the PageSpeed Insights tool, which not only measures the speed of your site across all devices but also tells you exactly how to improve it.


A few things to look out for for your site speed:
Image-heavy pages, like the homepage of A Gift Personalised, often have slow site speeds: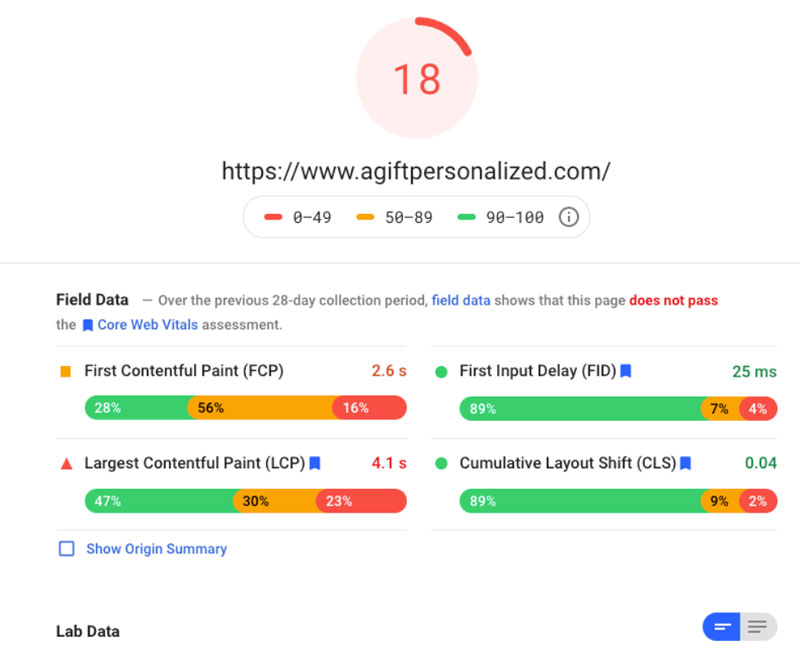 And pages that feature autoplay videos, like the Dollar Shave Club homepage, tend to be seriously slow: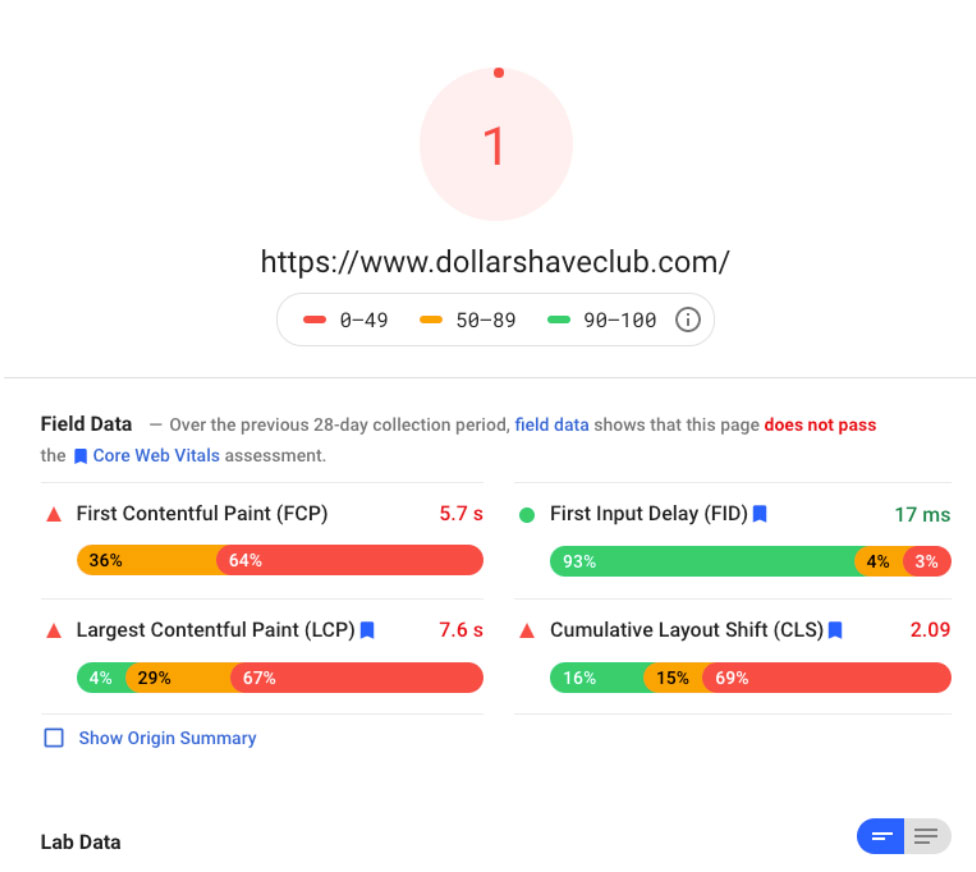 Avoid site speeds like this by being careful not to overload your events pages with too many uncompressed media files – or else it could have a serious impact on your ability to rank in Google for your target keywords.


# Generating backlinks to your key pages
The quantity and quality of links back to a website from around the web is one of the clearest signals Google has for judging its authority. Each time another website links back to yours, that's a vote for your site's quality in Google's eyes.
Which is why all else being equal, the site with the most backlinks will rank higher in the Google search results for any term.
And luckily, there's plenty of strategies you can use to earn high-quality backlinks as an event planner that will help increase your event traffic and sales online.



# Executing a content marketing strategy
Content marketing is one of the most effective channels at your disposal for improving your site's SEO. Produce quality content around the most-searched topics within your niche and Google will soon recognize your site as an authority in your vertical and start ranking you at the top of the search results.
That's why established brands like FreshBooks invest in producing entire content campaigns around their target keywords, such as through its comprehensive free invoice templates resource: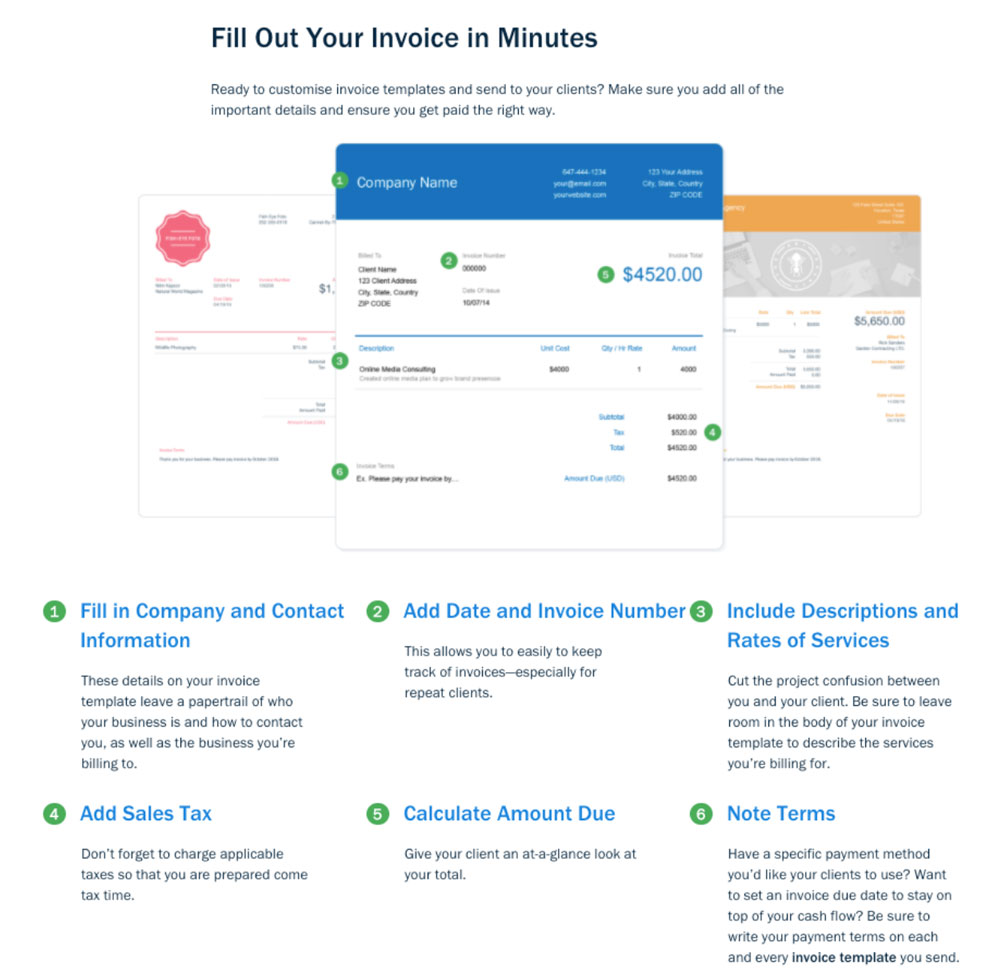 And you don't have to be an enormous site with an entire editorial team behind you to have success with content marketing.
If you're a smaller site, you can have success by following a site like Best Value Schools' lead and focussing your efforts on producing quality guides that target a handful of keywords: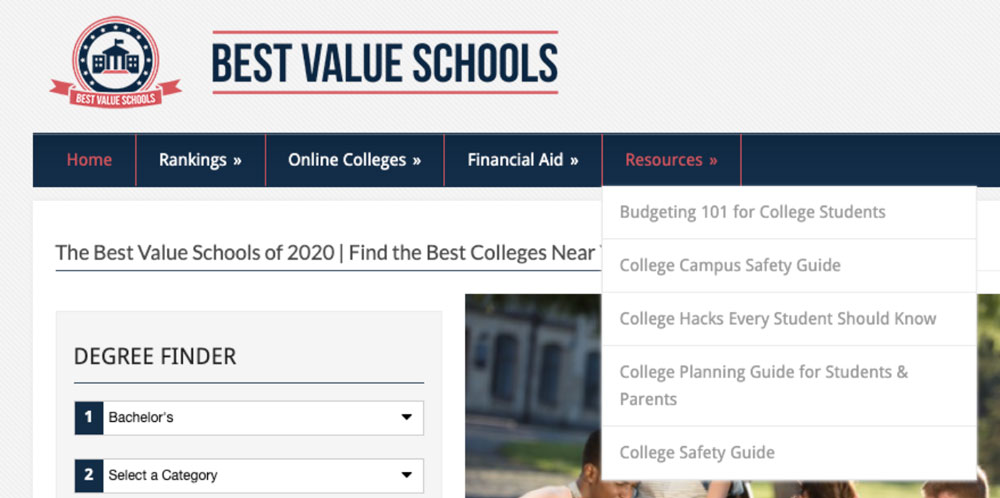 The key here is to never let the quality of your content dip. If you have the resources to produce a piece of content marketing that deserves to sit at the top of Google every week, then go for it. But don't expect to move the needle on your site's SEO if you're always rushing to get articles out on schedule to the detriment of their quality.
Instead, publish higher quality content less often for a much higher return on your investment.



4. Promote your event on social media


Social media metrics don't have a direct impact on your site's SEO. Even if you have a million Twitter followers and each of your Facebook posts gets thousands of likes, that won't directly affect where you sit in the Google search results.
However, effectively promoting your event on social media will send plenty of people to your events page. And that boost in traffic will give that page an SEO boost.
For the best results, be sure to stick to the dos and don'ts of social media for marketing your event – as well as take advantage of the five free ways to market your event on Facebook and boosting your event ticket sales with influencers.
And for the best results, be sure to measure your efforts using social media analytics tools – then double down on what's working and ditch what isn't from your strategy.
5. Compelling copy and enticing CTAs


A solid SEO strategy will drive traffic to your site. But there's another piece of the puzzle: converting as many of those visitors as possible into delegates. For the highest return on your investment in SEO, be sure to optimize conversion rates across your site too.
Often, the two most effective landing page hacks are improving the copy and calls to action on your events pages.
So, make sure you're writing event descriptions people can't resist.
And that you're creating interesting CTAs – like this best-practice example that ends SPP's Productized Service Automation landing page: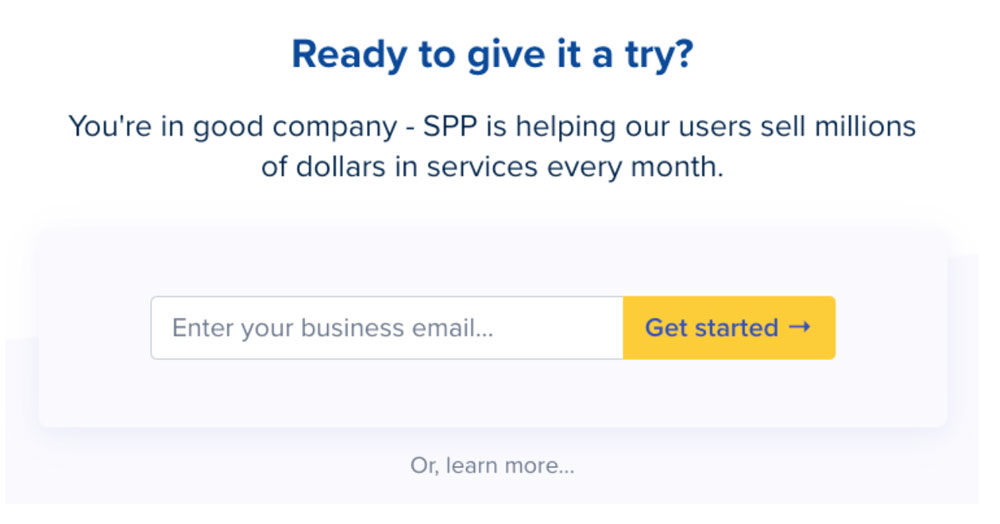 The very best CTAs:
Feature bold, attention-grabbing buttons.

Include copy that gives a compelling reason to click – and often references social proof (SPP is helping our users sell millions of dollars in services every month).

Use action packed text (Get started).
Once you've perfected your CTAs, make sure you're maximising ticket sales by putting them in the right place as well.


Summary
So, there you have it: the complete event marketing SEO checklist.
Tick all these boxes in the runup to your next event, and you will get the highest potential return on your investment on this essential marketing channel.


---

Author: Adam Steele
Adam Steele is the Founder and COO at Loganix, an SEO fulfillment partner for agencies and marketers. We build easy to use SEO services that help businesses scale. If you liked this article, please check out our SEO guides and templates on the blog.