5 Landing Page Hacks to Boost Your Ticket Sales
Putting together an engaging, brand-friendly event can unlock layers of value for your business; 81% of marketers use in-person events.
And, it's been suggested that the average in-person event generates ~$1,300 in spending per person! (Events Industry Council, Economic Significance of Meetings to the US Economy Feb 2018)
But, throwing together an event is about more than just nailing the planning phase — you have to sell some tickets.
Here's how you can leverage your website or social media accounts to push out amazing landing pages that will help you sell more tickets.
What are landing pages?

In a nutshell, landing pages are single web pages.
But, they're so much more than that. Landing pages are specific web pages you drive traffic to for the sole purpose of marketing.This means landing pages should be custom built to be as conversion-friendly as possible.
And, you should have unique landing pages for each of your "marketing pipelines" (i.e., Facebook, Twitter, website, blog, etc.). There are two primary "types" of landing pages.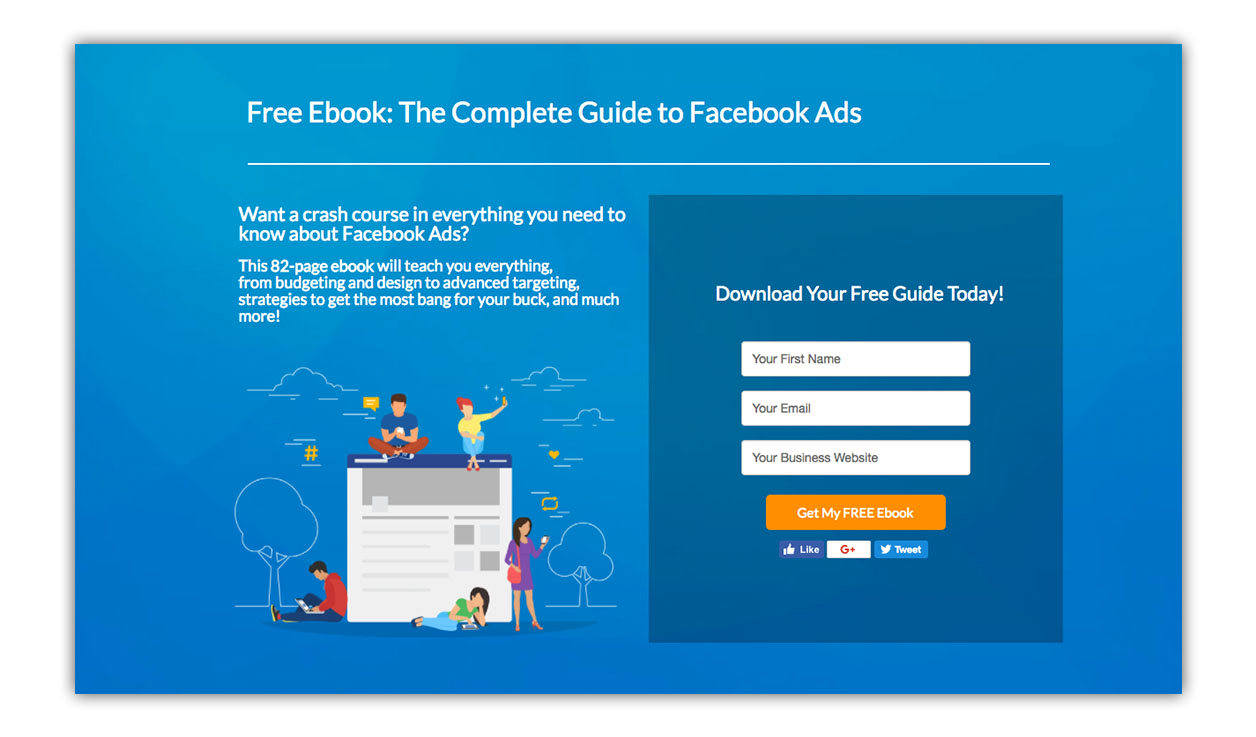 1. Conversion-oriented landing pages:

These landing pages have one sole purpose, to immediately convert. Your "Call to Action" should emphasize buying tickets immediately. And, you can use some neat marketing tricks like FOMO (more on this next) to push users into buying now.

2. Lead-oriented landing pages:

These landing pages offer customers free business resources (e.g., white papers, articles, blogs, eBooks, etc.) in exchange for contact information.

Then, this contact information is pushed to your sales people (or into your stack) for further nurturing.
You can use either of these landing page types to sell tickets. Realistically, you should leverage multiple versions of both types, and A/B test them to discover which ones convert the best.


How to build a winning landing page


Here are some quick landing page hacks that will help you score more ticket sales.


1. Create urgency
"Tickets are almost SOLD OUT" or "Act Now!" are examples of landing page urgency phrases. You want to create a sense of scarcity around your tickets.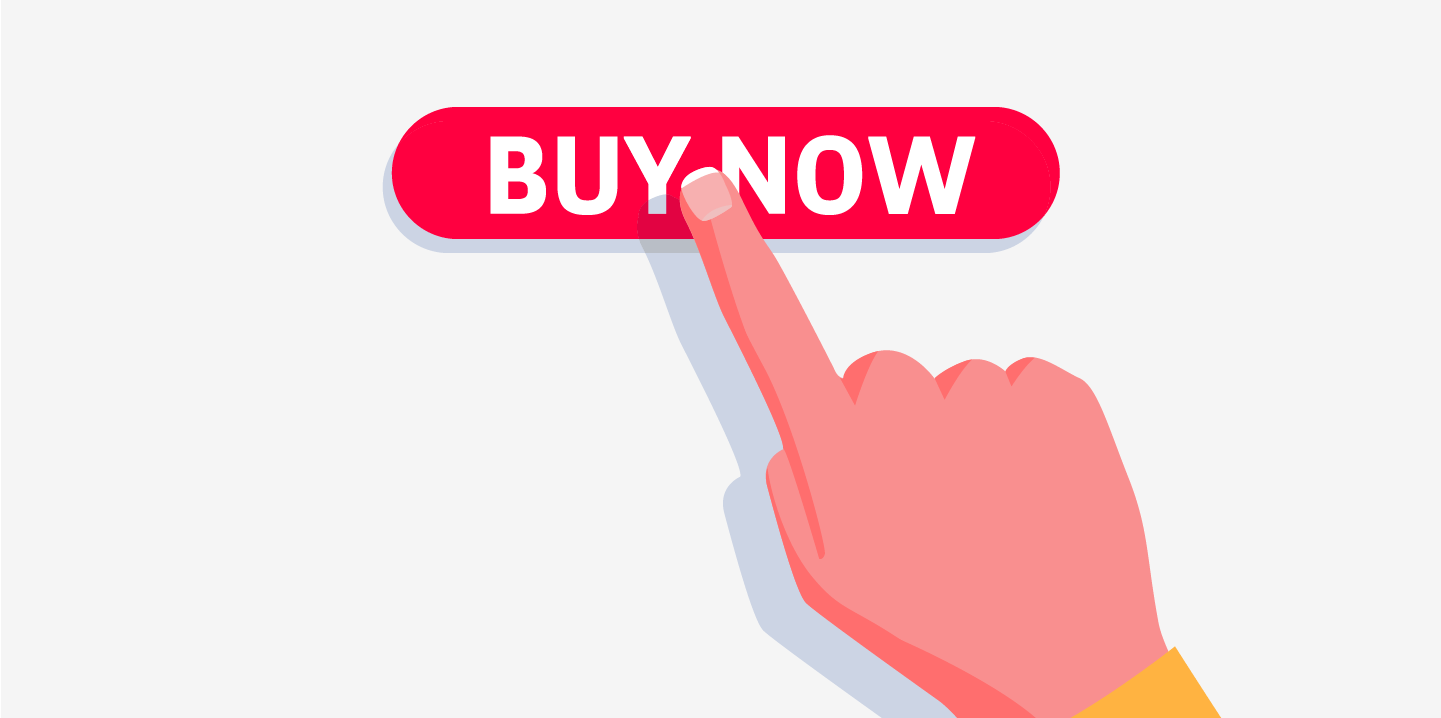 Humans are strange creatures.
We really don't enjoy missing out on something. Fear of Missing Out (FOMO) marketing involves playing on people's sense of urgency and fear.
You want prospects to understand that this opportunity will never present itself again. They don't have another chance to attend your event after it's over. So, you should use text that shows scarcity and (if you can) put some graphics up that reinforce that.
2. Focus on the headline
You're landing page headline is a big deal.
You have around 8 seconds to make an impression before someone moves on to the next thing. Landing page headlines are the perfect place to capture your audience's attention. You want to hyper-focus on your headline copy.
And, you should test out multiple headlines to see which ones work best.
Only 77% of marketers are testing their headlines. But, over 90% of the people that read your headline will read your CTA. Make sure that those headlines are fantastic.
3. Make it easy for users
If you're trying to convert people with your landing pages, the last thing you want to do is make it difficult for them. Don't litter your landing page with forms and fields that require the user to input tons of information; strip it down to the basics.
Create custom tracking links for marketing
Monitor where sales are coming from and where
traffic is coming from with tracking links.

HubSpot had a test where they reduced landing page forms from 4 to 3. Conversions went up almost 50%!
Remember, you want to bring customers value with your landing page. Give them something great. Here is a great example of a simple landing page layout.
4. Add images and videos
We're in a video-driven marketing economy.
60% of people admit that they would rather watch a video than read something. Plus, 96% of people think videos help them make purchasing decisions.
You want people to pay attention to your landing page. Neil Patel claims to get around 50% conversion rates with video-driven landing pages.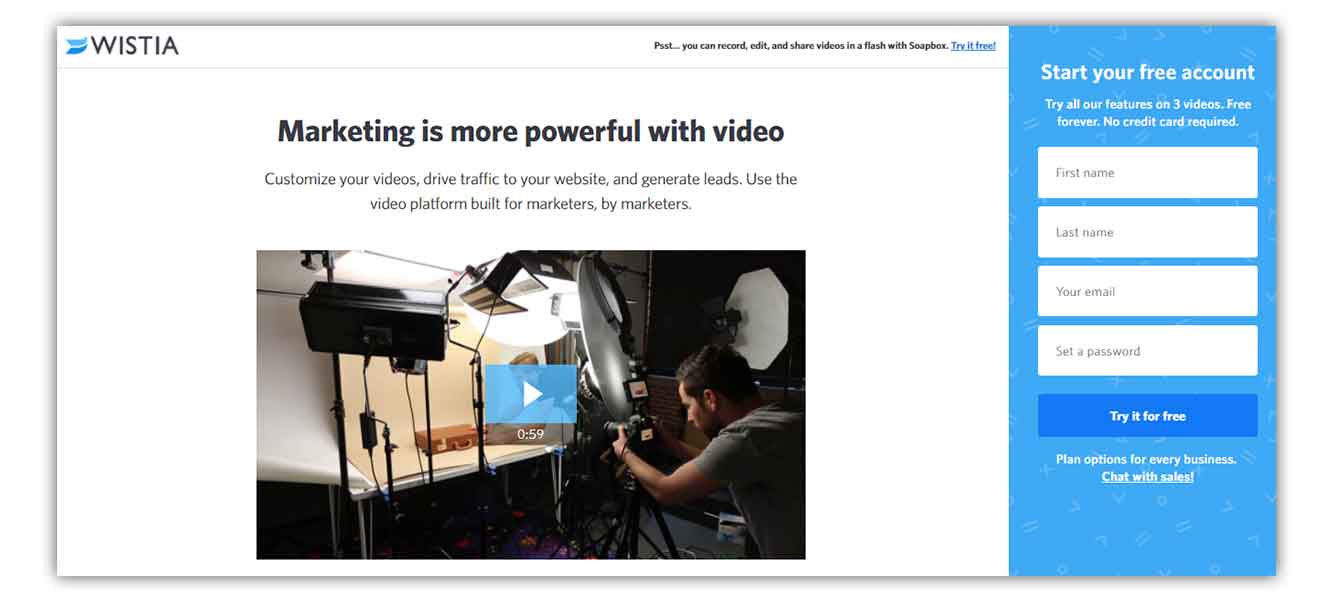 But, all of that is nothing compared to this. 36% of consumers TRUST landing pages with videos.
And, when you're trying to sell tickets to your event, trust is your biggest commodity. You don't want them to just buy; you want them to immerse themselves in your event and your brand.
Remember to use videos that capture the magic of your event. You want to draw people in and slowly convert them into brand ambassadors. You're not trying to trick them into coming to your event. If the branded video of your event doesn't persuade them, they may not be a good attendee fit.
5. Forge an emotional connection
Marketing emotion gets complicated.
We don't know how many purchases are made based on emotions — we just know that it's a lot. Harvard Professor Gerald Zaltman claims the number is close to 95%.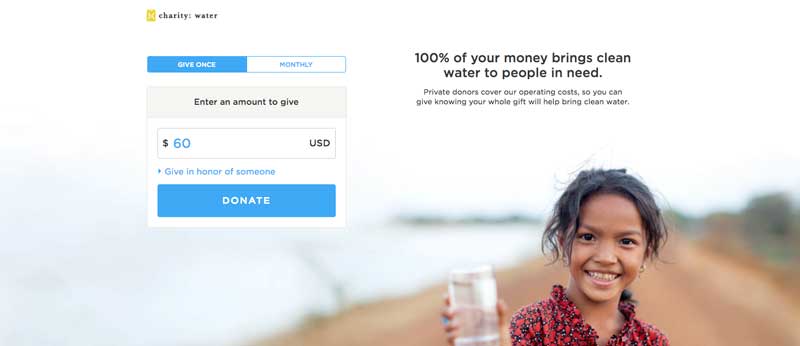 If you can create emotional connections via your landing page, you're almost sure to get a sale. But, wanting to create an emotional connection and doing it are two vastly different things.
Nuanced subjects like color psychology and emotional psychology can get hyper-complex in the marketing world.
Your goal is to use smart branding to inch the odds in your favor. You won't form a connection with everyone.
And, let's be honest, you don't want to. You're not selling toothpaste. This landing page's sole goal is to get people to come to your event.
Start selling tickets today!
Manage your events, build guest lists, monitor
marketing, build custom reports and more.
So, you're in a position to play hardball with your branding. Try to form an emotional connection using your brand colors and event to tell a story.
Open up and let your audience peek into your brand's soul. That's how you form emotional connections in the event marketing industry.