10 Tips for Coming Up With a Clever Event Name
Creative or catchy event names can influence the overall success and attendance rate of an event.
How?
A good name can attract more people, gain decent shares across social media, and even become a trademark in the future. But it takes quite a time to come up with something original yet representative.
Cool event names don't always pop right into our heads, however, several tips can help with this creative process. If you want to create unique event names and stay sane during the planning of an event, follow this guide.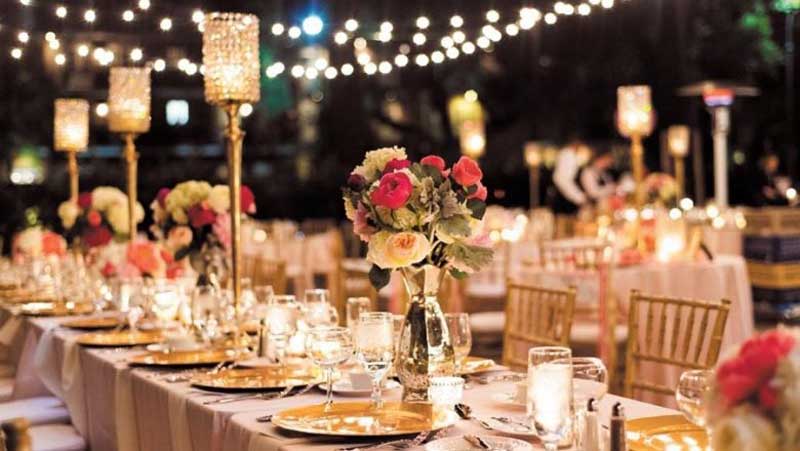 Helpful tips for creating catchy event names
1. Research
There is no need to rush the decision. Before you even start working on unique event names, research several things. Consider the primary goal and aim of the event, targeted audience, what you are willing to accomplish with the event, etc.
What should be emphasized?
The name should represent the major focus and be understandable by the audience. A lot of beginners do the same mistakes–they start with the name. But first you need to have a clear idea of the event, its goal, purpose, and supporters before coming up with a fancy name.
2. Look at competitors
It is always essential to know what is already out there.
There are probably several competitors that host events on a similar topic or name you might have in mind. Look at what they've come up to. There are two purposes of that–not to repeat existing titles and for finding some inspiration.
3. Industry vocabulary
Some clever event names usually feature industry-specific words. They show the target professionals what they are going to get.
And they also underline the credibility of the organization. For instance, CXL Live is the name that is understandable mainly for entrepreneurs because they are the target demographics.
Go through the industry's terms for event names specific to your niche.
4. Brainstorm
Now it is time to provide a free flow of ideas.
Gather the team and start brainstorming names for your upcoming event. Write any idea that comes to mind down, without critiquing or analyzing it now. It can be something based on associations, rhymes, or specifics of the industry.
The principal goal is to be creative and have as many name options as possible.
5. Keep it short
Some names are overly complicated, addressing too many purposes at once. But it is actually much better to be simple, short, and precise; more catchy!
Do not fit everything in because it will make the title indigestible. Look at examples like Blood Vessels, Strawberry Days, or Forbes Women's Summit.
6. Wordplay
A great way to attract attention is by creating catchy event names that are easy to remember. There are several wordplay options to try.
First are the puns, they are complicated to think of, but they usually do very well with the public (for example, Breaking Vlad–a theatrical event that uses a pun to elude vampires and classic show "Breaking Bad"). You can also choose event theme names that rhyme as they are more memorable.
The third option is portmanteau–words that are created from existing ones, for example, PowerPoint or FireWire.
7. Humor
Funny event names also do well, as the use of humor in marketing is quite beneficial. Of course, it should be done tactfully, without offending anyone, and concerning the event's general purpose or style.
8. Consider using tools
There are several creative event name generators online that can be helpful if you're all out of ideas. It doesn't mean that they'll do the job for you, but they can serve as a valuable recourse of options and inspirations.
Some great tools for event names, ideas are Name Station or Business Name Generator.
9. Evaluation and testing
As soon as you have your list of top event names, it is time to evaluate and test them.
Choose the ones representative of the dominant theme and goal of the event. They should also speak to the audience, be catchy, and easy to understand.
A great way to test for the best event name is by gathering focus groups. If this is not possible, you can do the testing with your team or even make a pool for subscribers in social media. It is a good way to endorse engagement and do some beta testing.
10. Vet the name
For this stage, the name of your event should go through a final check.
Check for any possible rude or negative connotations, including multiply languages if the event is international
Check for copyright claims as the title should be unique
Search around to make sure the name hasn't been used before
Get your lawyers involved to make sure everything is safe, whether it is an offline or online event
Register a trademark if applicable
In Summary
Coming up with a title is challenging as it should be short but meaningful, credible but exciting, and original, of course. Whether you are looking for music festival or a local gathering event name, the strategy is the same.
Start with extensive research on options, existing titles, and competitors.
Come up with multiple variants, play with words, and look up the industry's dictionary. And do not forget to double check everything before sticking on a poster.
---

Author: Vasy Kafidoff
Vasy Kafidoff is a co-founder and CEO of WritingMetier. He is interested in education, technology, and innovative marketing strategies. He also runs a personal blog - Kafidoff.com devoted to these topics, you can check one of his latest blog posts on the use of humor in marketing.