Increase Event Ticket Sales with SMS Marketing (5 tips)
We're rapidly approaching Fall and Winter — two extremely active seasons for events. Between those Halloween parties and Christmas plays, the event market will be popping for the next few months.
For many of you, trying to compete in this crowded event market is a headache. You've tried landing pages, social media, and even flyers, but nothing seems to be working!
Learn more about our SMS feature
To see our SMS Messaging in action, request a
free demo below with one of our representatives.
Don't panic!
You probably haven't tried everything.
Have you sent your leads a text message?
It may sound a little fringe, but SMS marketing is one of the best ways to score ticket sales — especially during seasons where consumers are being bombarded by event marketing spam in their inboxes and on social media.
Here's how you can leverage SMS to stand out from the crowd and rake in that sweet, delicious ticket sales.
Why SMS (short message service)?


Did you know that 82% of people open every text message that they receive (email is at >20%!)? How about the fact that 70% of customers say that SMS is a good way for businesses to grab their attention?
Or how about almost 20% of text message links are clicked? (source)
If that's not enough to convince you that text messages are a big deal, get this — 75% of customers say that they don't mind getting texts from a business!
Holy moly Batman!
That means SMS messages have higher open rates than emails, better attention-grabbing capabilities than social media, and customers don't actually mind getting them.
Step aside social media, there's a new Sheriff in town. Well, sort of. No!
Text messages aren't a good replacement for social ads and email marketing, but they're a good ADDITION to both of those strategies.
So, how do you use text messages to help you sell more tickets?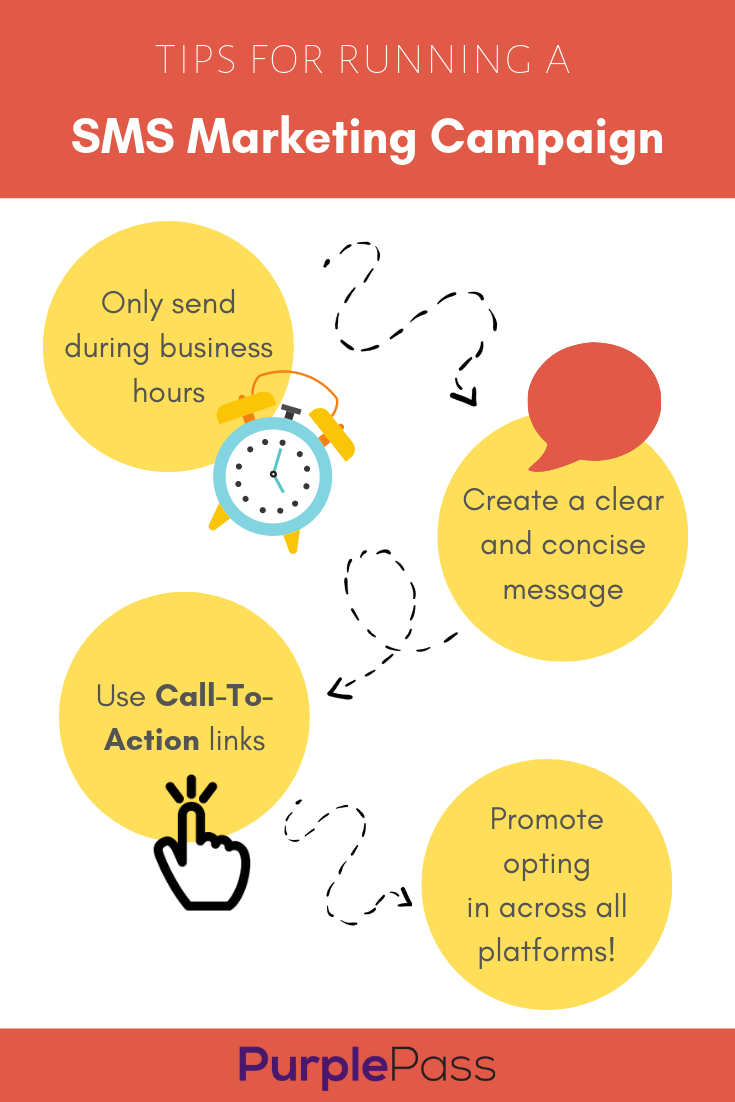 1. Use texts as a utility
Text messages don't have to be spammy marketing tools. You can use them to help your customers simplify their buyers' journey.
For example, you can send customers links to purchase tickets via SMS and you can definitely use texts to send them confirmations or keep them updated on ticket shipments or orders.
You also want to find some utility purpose for texts.
Why?
Because you want customers to sign up for text messages!
Making them useful is a great way to get them to opt-in and exactly what we mean by utility.

Reasons customers might opt-in to your SMS messages:
You are sending exclusive deals only they can access through text


You make purchasing tickets easy by sending direct messages


Your service keeps them updated on event details, changes, etc.


2. Bring on the FOMO
Fear of Missing Out isn't only for those smart landing pages and social ad campaigns. Text messages can be one of your best sources of FOMO marketing.
Once you have attendees on your opt-in list, hit them with the last-minute specials, rates and sales.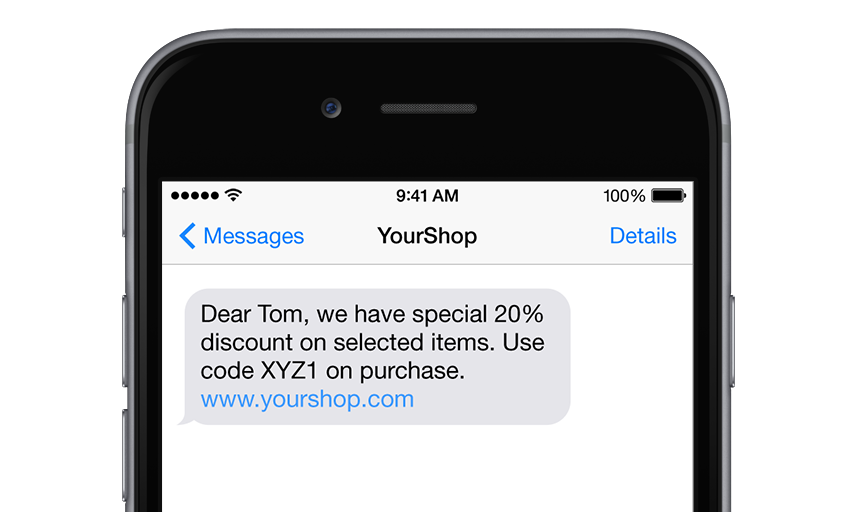 Are you running two events?
Let them know when tickets are ALMOST GONE before anyone else.
Or tell them about LAST MINUTE deals you have going on before announcing online. Make them feel exclusive for being apart of your SMS messages and knowing that they will receive deals before anyone else.


3. Keep the hype train rolling
When people first purchase tickets, you know they're hyped for your event. But time is the ultimate hype killer.
Depending on the event, as many as 50% of your ticket buyers are going to order months in advance. So it can be tough to keep the hype alive when months are rolling by. Luckily, texts can be the perfect tool for spirited reminders.
Send messages with tons of backstage content or sneak peeks.
This helps keep everyone focused on the event. The last thing you want is to lose the love and have to deal with the awkward "no refunds" talk.


4. Discounts for days
90% of consumers use coupons and 40% of them feel smart doing it!
Plus, people who use coupons are 11% HAPPIER after they use it due to increases in brain chemicals. Who are you to stand between attendees and their happiness?
Use those text messages to text out killer deals on your latest events. This can be a fantastic way to convert those vetted prospects and bottom-of-the-funnel leads into customers.
People love coupons.
You should love sending them.


5. Use Purplepass' SMS Marketing tool
Purplepass is one of the few, if only, ticketing software that offers an SMS Marketing tool.
Marketing through text is a growing trend that we want to be able to offer to our event promoters. Now, promoters can use SMS not only for marketing and cross promotion of their events, but more importantly, to offer the highest quality customer service possible.
If you are interested in learning more about how this tool works check out this blog or video below!