11 Tips For Boosting Your SEO Ranking Quickly
Increasing your business's SEO is just as important as growing your sales and boosting your brand's presence. It is a critical step to helping your business get in front of your customers in the digital world.
Even if your customers are locally based, chances are people are turning to the web to find you.


What Is SEO?
SEO, or search engine optimization, is the process of using various strategies to increase your presence online and overall ranking.
This can be done by using a variety of tools that help to show search engines, like Google, the value of your business to specific people looking for information.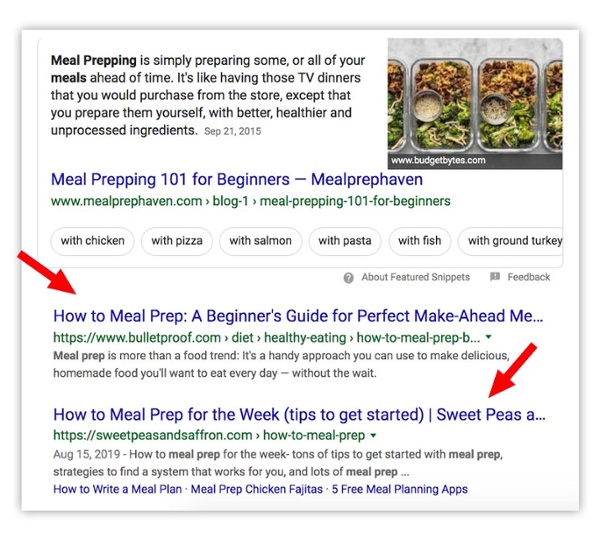 Proper SEO methods allow your website to be ranked close to or at the top of the search engine results in pages — the pages customers get to when they type in words, called keywords, into search engines (see left).
The question is, then, how do you get to this point and quickly?
What Does SEO Do for You?
When you rank well in the search engines, it helps improve how long people stay on your website and the number of traffic you receive on that page.
This translates into more leads/sales for your business or buying customers. The underlying goal is to create a website that's easy to use, incorporates the right information and content, and delivers what the visitor expects.
Here are some of the most effective ways of achieving this goal through building your SEO.
#1: Provide Them with High-Quality Content
When people land on your website, they need to find the information that's important to them and that answers their questions FAST.
Be sure you do this by providing quality content. Search engines value sites with good information far more so than those with generic or irrelevant keyword-stuffed info. There are a variety of SEO copywriting services out there if you need help getting started.
It's also important to be consistent.
That is, it's best to have a blog or to add new content pages to your website on a routine basis.
Doing so is going to produce the type of results you need in terms of page views. More content means better rankings.
So keep these things in mind when producing high-quality content you want to be seen:
- Be consistent; establish a routine with the amount of content you produce
- Incorporate keywords and long-tails into your articles, but don't overdo it
- Keep your information relevant
- Answer your readers' questions in a timely manner and avoid "fluffy" content
- Incorporate CTA within your content to encourage a purchase
#2: Ensure Your Site Is Fast
There's nothing more frustrating than getting to a website where the information you need is located, and then finding the page just does not load.
It's important to avoid this type of problem by having a well-designed, professional website. If it takes more than a few seconds for the page to load, it's not fast enough.
Search engines recognize this and will rank your website and content lower, below faster-loading sites. To check your page speed score click here.

#3: Make It Readable!
Most people don't read blocks of text.
They want something that's easy to read; bullet points, broken-up text, images, videos, etc. That means providing them with content that's broken down into pieces, and easier to digest.
Sub-headers
Headlines
Broken-up text sections
Bullet points
Lists/numbered
Different text sizes, fonts, color
The average website page should be 500 to 800 words, with blog posts being 400 to 800 words, depending on the topic. Providing longer content gets attention and gives you more space to add extra, relevant keywords to your site.
#5: Increase The User Experience
It will always be important for you to have a site that's laid out attractively, and that delivers an easy way to navigate. When someone comes to your website, they should know what to expect, how to move from one page to the next, and how to get more information and make purchases quickly.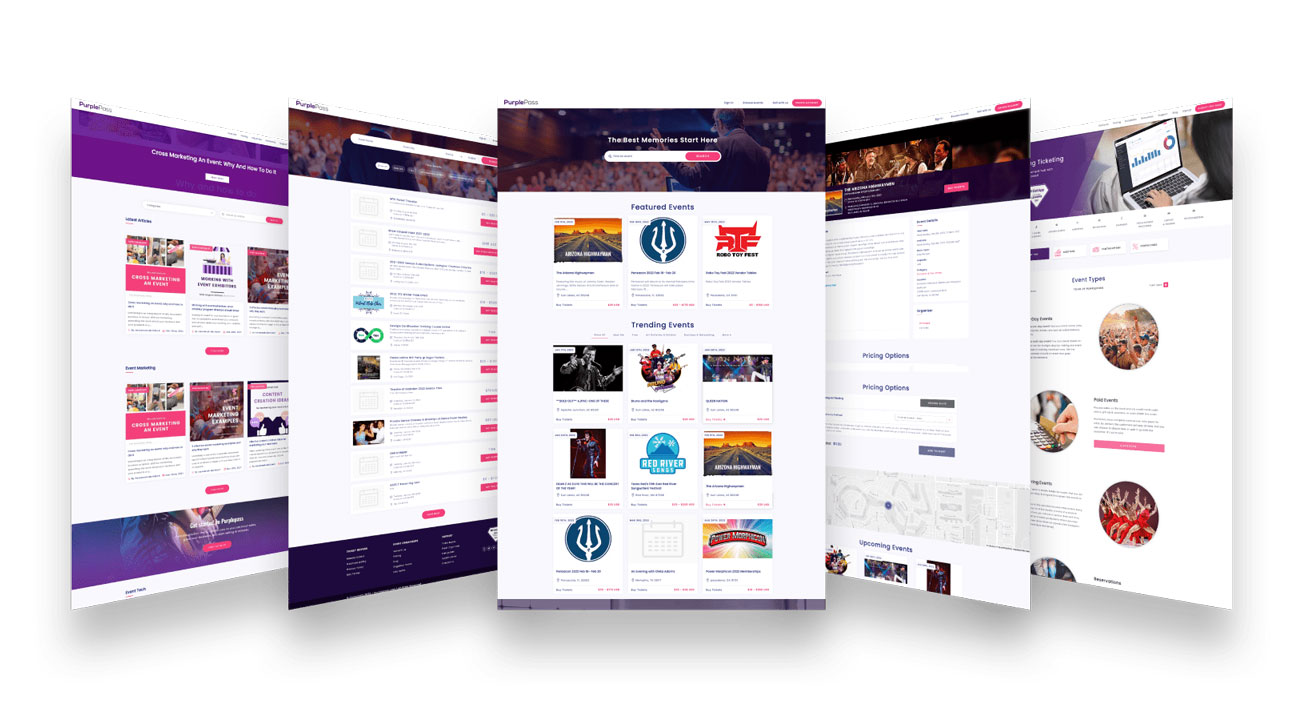 You also want to incorporate links in the body of your content that take your readers to the next page or for purchasing. Continuing their journey with you is important and your content should encourage that.
It's also important to make it look good. Add professional-quality photos. Consider videos that introduce your business and products. Videos of all types are valuable.
Did you know that one-third of the time people spend online they are watching videos?
And, marketers recommend using videos with 51 percent of them saying the video is the type of content that gets the best return on investment, according to Insivia.
That's because customers respond to video — they click on it, they listen to it, and they share it.
Consider these two website designs. Which one looks more appealing to you? Which one would you have more trust in? The one on the right has the better, trustworthy design, and here's why.
The layout is open and clear
Has a navigation bar for easy navigation and movement
Has a logo in a recognizable area
Is using all their space, no white spaces
Has a professional look, sleek look
#6: Use LSI Keywords Or Long Tail Phrases
Keywords are terms used to help search engines get to know your business. Latent semantic indexing, or LSI, keywords are phrases that relate very specifically to the content of your website.
These LSI keywords are designed to get the attention of a highly targeted audience, the people most likely to buy from you.
It's always important for you to use keywords that you've researched in your content to achieve this.
To build your keywords or long-tail phrases specific to your industry, check out this guide (left) by clicking on the image to get started.
#7: Be Mobile Friendly
A lot of first-time website designers or business owners overlook this step and how it affects their SEO. Your site needs to be easy to see and access using mobile devices.
According to NerdWallet, people rely on their cell phones as their main portals to the internet.
64% of U.S. adults own a smartphone and 10% have no other way of getting online, according to a 2015 Pew Research Center survey. And the Wireless Association notes that nearly half of U.S. households have wireless connections only.
If that is the case, you don't want to limit anyone from being able to access your site; so go mobile!
#8: Use Strong Meta Descriptions
Meta descriptions are those blurbs of information you see when you search for something.
If the message is not attractive and or specific and isn't using keyword-focused information to a consumer when they are searching for your products or services, they are unlikely to click on it.

#9: Incorporate Titles
Titles, in your meta description, site description, and even the posts on your pages, need to incorporate keywords in the headlines.
They also need to be attention-grabbing. A boring title isn't going to spark the interest of a potential buyer. Building your long-tail keywords can help give you a better idea of what your marketplace is searching for and how to form your titles to make them more searchable for them.
Check out these top ranked, unique, and attention-grabbing titles below to use as examples when building your own.
#10: Incorporate Outbound Links
Putting links in your site from page to page is important, but why?
Links decrease your bounce rate, keeping visitors on your website longer by linking them to other pages they can check out. However, you also need to include outbound links or those that point to other websites.
According to Yoast, outbound links really matter; these links are used to connect your website to the next website. So what makes that so special?
"By doing so, we create a web that expands and expands, from one related website to another. We help Google to connect the dots. We help Bing to get insights on what sites or better what pages relate to each other. By connecting the web, and structuring the web with your help, we help search engines find interesting websites. We help interesting websites rank in Google. With your help. SEO for Everyone.

...Your outbound link helps your neighbor, your supplier, your customer and of course, your visitor. So we strongly believe there is a good reason we have a check for them in our Yoast SEO plugin!"
#11: Optimize Your Images
Be sure your images are professionally designed, properly placed, and stunning.
When adding them to your website, it's always best to have them sized properly to ensure users, including those on mobile devices, can access them in a timely manner. Having an image of 1mb on your site is going to decrease your load times drastically, versus having one that is 80 kb.
There are a variety of different, free sites you can use to reduce your image size while preserving its quality.
One of my personal favorites to use is Web Resizer.
There's a great deal of work that goes into creating a website that is going to get the attention of a visitor and a proper ranking. When you invest in a well-designed site and consider these SEO strategies, it pays off!