Understanding Your Buyer's Journey And Workflow
It normally takes repeated contacts with a potential buyer or lead before they will make a purchase, and this is because your future patrons will go through three phases first, referred to as a buyer's journey.
Michael Brenner, CEO of marketing Insider Group states that " If you help your customers or help your buyers buy, and answer the questions they have in that journey, then you can really succeed" and that is why it's essential you market to these specific stages and persona.
What is a Buyer's Journey?
The buyer's journey is the process in which a person will move from being a cold prospect into someone who is gradually becoming a lead and eventually purchases your product or service turning into a contact.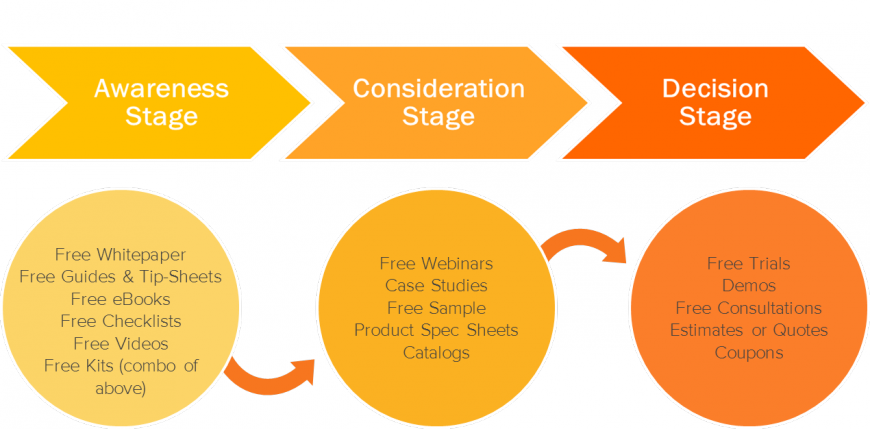 A lot of marketing teams over look this journey and continue to build content, posts, landing pages etc. that aren't tailored to each step and do not match the workflow of these customers.
In order for people to build a sense of trust towards a brand or business, 90% of the time they follow this pattern of awareness, consideration and decision making before purchasing a product.
After creating your client personas we will tell you how to build the content and workflow for each stage below so the customer has everything they need to make the right decision and choose you at the end of their journey.
Finding your target market
Before you start learning about your buyers, you need to understand who your target market is.
#1 Awareness Stage

Your goal at this stage is to create content that can generate a lead, gain interest and awareness among potential clients.
This is the when your marketing has found its way in front of someone for the first time, so you better make a good impression.
In this stage, you want to make sure you answer these questions for your clients
- Who are you and what do you do or sell
- What are your company values
-What solutions can you solve for your customers
- How can you improve their lives
During this stage there should be no pressure to sell to your audience, but simply introduce yourself and let them get to know you.
He or she will have typically typed a search term into Google in order to have landed on your website, never hearing of you before now.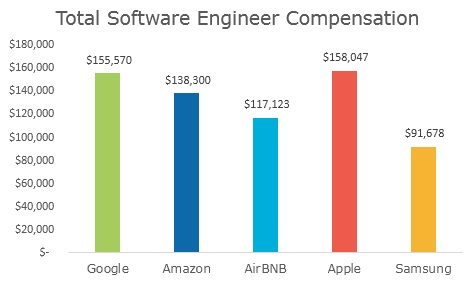 They will, hopefully, then be exposed to something that provides a solution to a felt need, and the material presented should, therefore, be clear and easy to understand.
There may be competition because yours is likely not the only resource they have encountered in their search.
The best way to eliminate competition is to know the questions and answers they are looking for before your buyers do.
To learn how to do this, check out how to create your very own buyer personas.
Throughout this stage you will be wanting to put out a lot of content that answers their questions.


Here are a few ideas of what you should be promoting:
- Informative blog posts
- Q&As
- Testimonies from clients
- Educational and how-to videos
- Advertisements
-Call to actions
- Infographics that are easy to understand and share
- Social media posts
#2 Consideration Stage

Your prospective client is now reading your blog posts, learning about you and everything you can offer.
Now what?
Now that they have identified their needs, they are going to be looking for the right solution for them. This could be you or this could be your competition.
This stage is all about reviews, brand trust, reputation and comparison between different solutions.
They want to find the solution to their problem, but they aren't certain on where they should turn to yet.
This is your time to get to know they problems and answer it. Make them do as little research as possible even if that means creating a comparison list between what you offer verse other companies.
By putting everything they need in one area and making it easier to access, they are likely to turn to your company.
Even if in your review the other company proved to be a little stronger, you made life easier for them and will generate in their minds as trustworthy, efficient and helpful.



Again, make sure you are using a call-to-action.
This is important at every stage because it tells the customers what to do providing direction and a little nudge into the next stage. (see example above)
So what is a call-to-action (CTA)? HubSpot defines it as "A button that promotes an offer and links to a landing page where someone can download the offer." By doing this, you are not only providing a solution, but gaining a new lead with direct contact information.
#3 Decision Stage

So you made it to the decision stage!
This is where the rubber meets the road, and the person is ready to plunk down and purchase your services, you just need to seal the deal.
During this stage, you want to show them they aren't making a mistake by offering proof.
Content that has proven most effective in this stage are the following:
- Case Studies
- Trial offers
- Free Demos
- Testimonies
- Product Education
Don't forget your CTA to close the sale. Make it easy for them to make a buyers decision by providing a "free demo", "trial offers" etc. According to DemandGen, leads that are nurtured with targeted content produce an increase in sales opportunities of more than 20%!
That's huge!
Need more help planning your event?
We offer weekly blog alerts so you never miss the
latest advice from our experts.
Using Your Buyer Personas For Content Marketing