How You Can Use SMS Marketing for Your Next Event
On average, we check our phones 85 times per day. 85 times!! That is a pretty good number and means more open rates when you do SMS Marketing.
SMS Marketing is mobile advertising and being able to connect with your audience/customers through text messages.
Instead of getting a 5% open rate through emails and relying on your website announcements to reach all your customers, you now have the option to utilize Purplepass's SMS feature through your account.


SMS Marketing comes with many advantages; you think your Instagram has a high engagement, wait until you try this!
According to Frost & Sullivan 2010, their reports found that compared to email marketing open rate of 22% on average, SMS messaging delivers a big 98%!
That is a big difference and a great way to guarantee your announcements and campaigns are being seen.
To learn the basics of our SMS feature, check out how this tool can be used to first improve your customer service and what it can do for you and your events.
1. Create custom messages and campaigns
Although you want to keep your messages short and sweet, you have all the creativity in the world regarding what you send out to your followers.
You can send a message before, during, past an event, announce discounts, specials, early bird sales and more!
Your options are limitless, but before you get message crazy here are a few tips to remember:


1. Always send your messages within business hours unless an event is occurring
2. Make sure your message is clear and concise
3. Avoid abbreviations, emoticons and all caps
4. Use Call-to-Action Buttons (click here, text-to-enter, show this text, purchase now etc.)
5. Promote your opt-in options across all platforms




2. Advertise special promos, deals and discounts

If you are having an early bird special or unannounced deals, one way to promote your customers to opt-in to your SMS messaging is by promising deals and promotions only to people who opt in.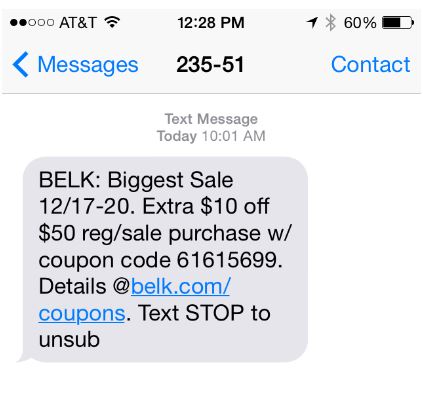 When promoting these deals, you can add coupon codes as well as an expiration date so their is a sense of urgency to the message.
Since these codes are only available to people enrolled in your messaging services, people will most likely opt-in.
3. Provide confirmation texts, reminders and alerts

Show your customers that the value of this messaging service goes beyond deals, but can keep them updated as well.
You can set up automated confirmations for specific customer actions such as notifying a customer their confirmation of purchase or updates on their future event.
This is a great way to keep your customers engagement and open rates up.
Our SMS Marketing also has a feature that allows you to instantly send a text message to all of your customers, ones who opted-in as well as outed-out, announcing to them that the event has been canceled or deleted.
This, of course, doesn't use any credits and the cost is fully covered by Purplepass Ticketing.
4. It's easy to include links
One way to take advantage of this tool and make purchasing even easier for your followers, is to include a direct link to where they can purchase tickets.
By including a link, it makes it more convenient to purchase and most people will be tempted to take advantage of your offers instantly.

You can also include a promotion code that is short or can be copied so they are encouraged to make a purchase.


5. Put any offer you want within your text (CTA)

With only 160 characters per message to grab someone's attention, you have to make sure the offer comes first, not last.
This is your selling point and the best way to catch someone's attention. When messages come through on a phone, it usually only includes the first few words to preview; this is where your offer or most of it should be.

According to VoiceSage 1/3 of those targeted by SMS Marketing respond to offers and 47% of those who respond go on to make a purchase.


Always consider your timing with SMS messages
This was included as one of our tips above, but it is important to understand your target audience and the best time to connect with them.
Because people have our phones with us 24/7, receiving constant alerts or buzzes in our pockets or purses can get annoying forcing them to opt-out.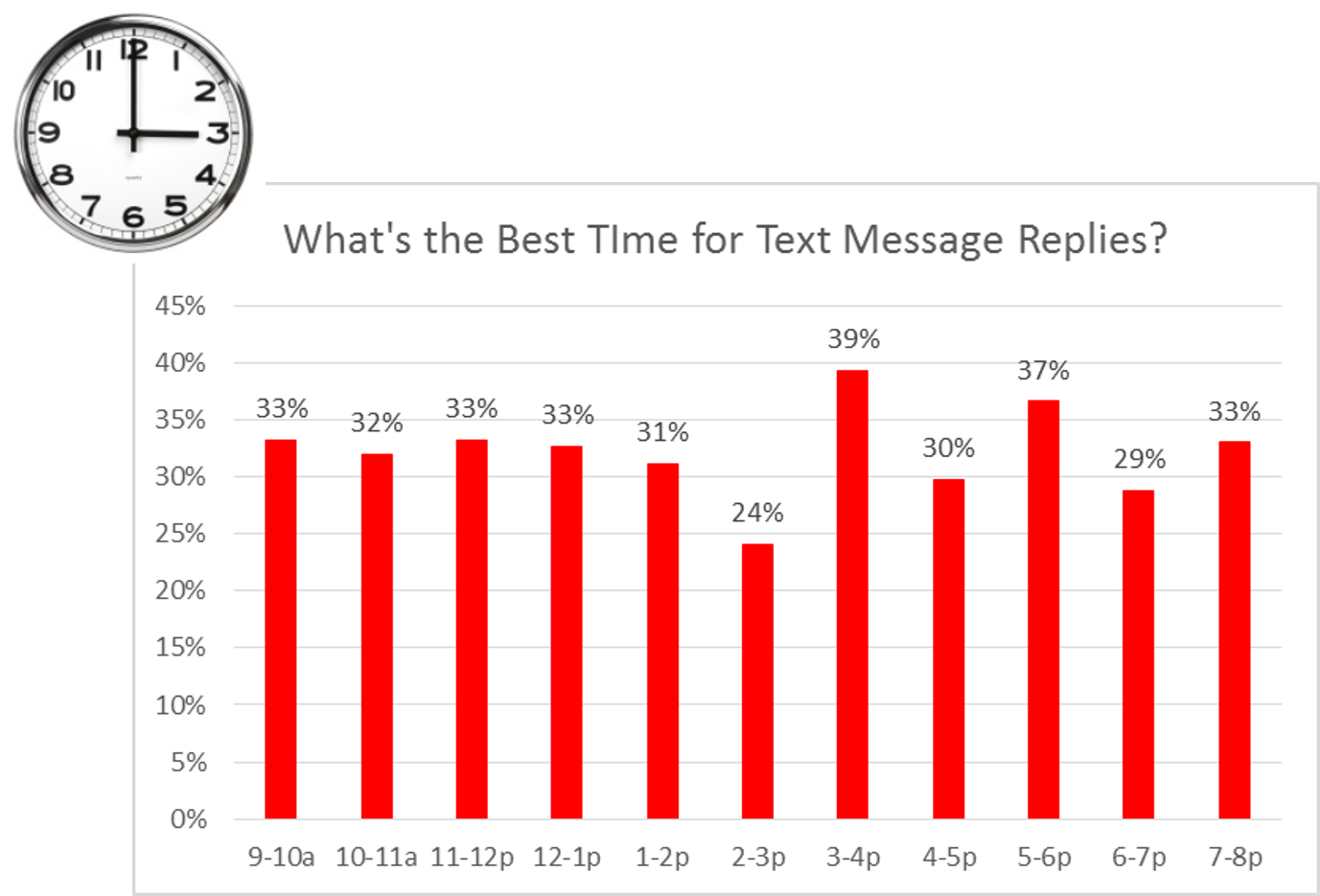 If you can't access insights for your SMS marketing, I recommend using the insights of your social media platforms and emails to see when you audience is online or the most engaging.
This data should give you better-targeted campaign and time when to send out these messages.
Keep in mind your users' location and demographics to create tailored messages and deliver at the best time for their time zone.
Want to learn more about SMS marketing? Download our free guide below to learn how to create a successful SMS Marketing campaign.