Free Course: 10 Free Marketing Strategies for School Events (Lesson 6)
One of the most commonly asked questions we receive from our schools or education programs is "what are some free ways I can promote my event and encourage more engagement?". This lesson is centered on answering that question by providing our top favorite ways of promoting an event for free.
Trust me, it's possible!
If you're just tuning in, welcome to our free course on digital ticketing for schools. To catch up on previous lessons, jump to the button of this article.
If you're ready to continue, let's get started with one of the easiest ways to sell tickets. Discovery sites!!
1. Discovery sites
Using discovery sites is a free resource for advertising your events locally.
How they work is users search these sites to find events happening in their area on dates of interest. This isn't going to be appropriate for every event type; lectures, exams, certification programs, etc.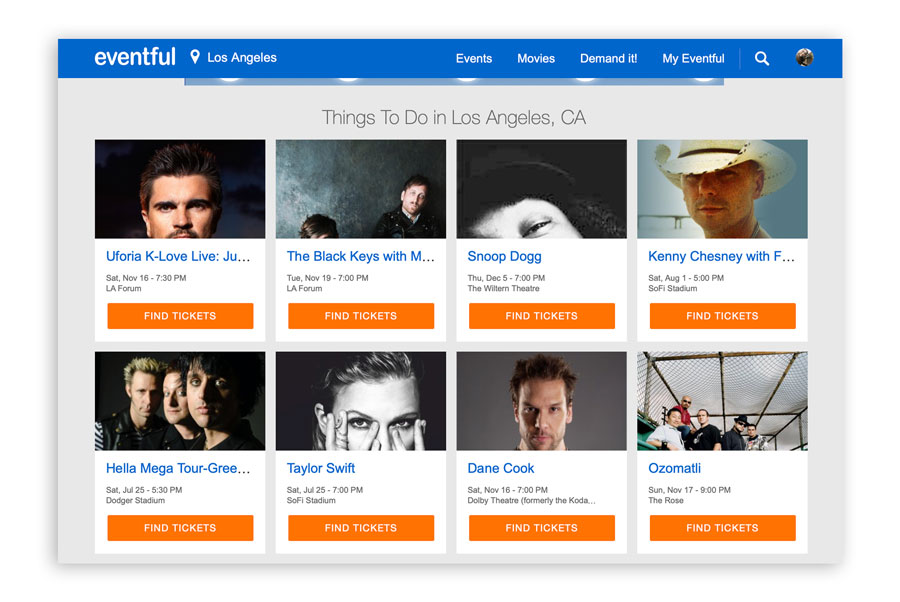 However, it works for high school or college sports, dance showcases, theater productions and other events the community can attend.


Popular discovery sites:
Evensi

Eventful

Groupon

Facebook Events

Google

If your event is published with Purplepass, we offer a powerful integration with Eventful. When enabled, any event posted on Purplepass will be automatically syndicated and published through Eventful's database to local event listings, newspapers and more.
Eventful has over 21 million users and is one of the leading global services for discovering local experiences. So get your events posted to your preferred platforms and make spreading the word that much easier.
2. Using coupon codes and early bird discounts
We spoke about the power of offering discounts and limited time offers in a previous lesson. A common campaign type we see is schools or organizations offering either unique promo codes to their students or early bird discounts.
Early bird discounts are codes that are only available for a limited time. Promoters do this to (a) encourage ticket sales early on and (b) to get people talking about their event.
And it usually works!
For example, if your drama department is putting on their first showcase and wants to encourage early ticket sales they could announce an early bird sale. "The first 30 customers will receive 50% off the original ticket price...limited time offer ends next Friday". This marketing strategies does a few things:


First, it creates a sense of urgency where people feel like they need to purchase tickets in advance. By collecting ticket sales early on, you can evaluate who is purchasing tickets (gender, age group, demographics) to determine future marketing tactics. It gives you a better idea of who your target audience is.

Second, it creates buzz about your event. Gets people interested in attending, because tickets are discounted.

Third, an early bird discount will encourage marketing by word-of-mouth, which is the most powerful type of marketing.
If you want to create a unique coupon code for your campaign, review lesson four.
3. Social media integrations
Not everyone is a fan, but we have to talk about it.
Social media is where your students are hanging out, so get familiar with the platforms out there. Make sure your school or department is active on two or more of these platforms:
Facebook

Instagram

Linkedin

Twitter
One place to start is through social media integrations and including sharing capabilities on your event page. Purplepass' Facebook integration (we spoke about it lesson two) allows users to share their purchase and like the promoter's page.
With this integration, you can require or request customers to like your Facebook event, page or share their purchase on their feed.
Come event day, after getting their ticket scanned, their Facebook page will show them checked in to your event. An easy way to keep their followers updated and free marketing for you.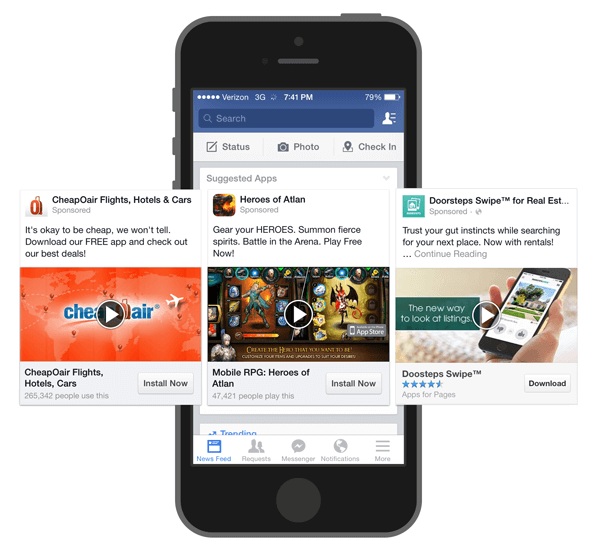 A quick internet search and you're bound to find lists of recommendations for promoting events via social media. However, these tactics are a little different for marketing school or education events. Most likely, your target market on social media will be the students.
According to Oberlo, 90.4% of Millennials are on social media as well as 77.5% of Generation X. These users spend an average of 3 hours a day on social networks.
If your events cater to a student audience (prom, lectures, extracurricular activities, clubs, etc.) and you want to get their attention, try social media.
Share videos and live stories

Highlight any students, athletes, performers in the event

Keep followers updated with frequent posts

Share captivating images and sneak peeks of your event in the making

Post testimonials and reviews

Share promo codes and discounts

Offer fun contests or ticket giveaways
4. Purplepass' SMS marketing
This tool is unique to Purplepass, which allows users to send out alerts via text to their mailing lists.
With exactly 5.13 billion people in the world owning their own mobile devices and the average person spending 2+ hours per day on their mobile device, your campaigns are bound to reach people.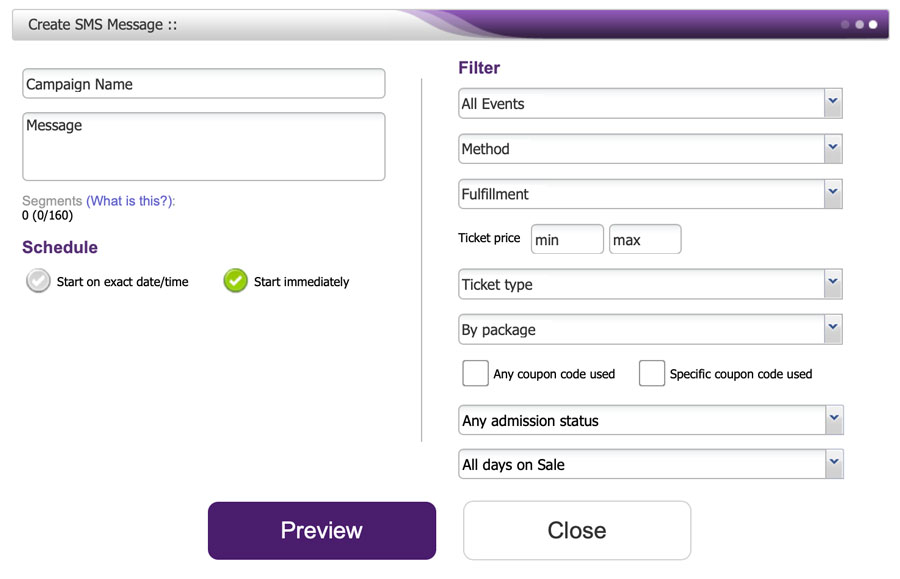 SMS messaging is great for sending event updates, alerts, changes, promo codes, ticket links and other announcements. If you want to learn more about using Purplepass' SMS feature, you can find more information at this blog post.
5. Email marketing and average newsletters
Students might not be avidly checking their emails, but parents, staff, and patrons are. Emails are a great way to offer customers the opportunity to receive daily news, announcements and updates on the latest events.
Most parents don't want to rely on their child to keep them updated on upcoming events or school announcements, because most likely they won't.
By offering a free email subscription service, information can be sent directly to parents and patrons interested in school alerts. These emails can be sent out weekly or monthly depending on school activity.


Popular email services include:
GoDaddy
Zoho
HubSpot
Mailchimp
ConstantContact
6. Traditional advertising
Not everything has to be digital.
Traditional advertising might not be 100% free, but it is a relatively inexpensive source of advertising. Create your poster design using a free graphic service, outsource printing and post them around campus.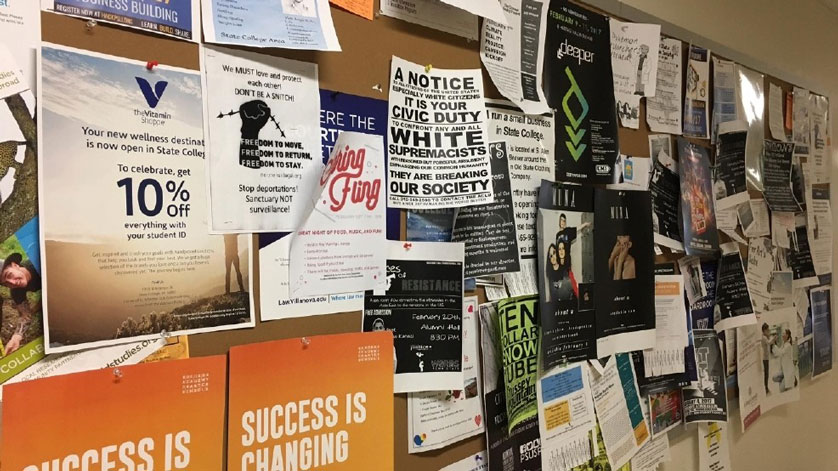 Think about popular areas students hang out; hallways, classrooms, bathrooms, auditoriums. Filling up popular foot-traffic areas with posters, flyers, and cards about your events are straightforward ways to grab their attention.


Other forms of traditional advertising:
Posters

Flyers

Cards/Postcards

Banners

Stickers
7. Leveraging partnerships and sponsors
Are you working together with other departments, outside sponsors, clubs or affiliates on a school event? If so, don't just rely on your target audience for that event, but take advantage of outside partnerships and their followers.
For example, if the athletic department has local sponsors for their sports teams, have them market the event to their audience. Post shoutouts, content and ads on their website, to social media, or do some PR on their side.
By leveraging these partnerships, you can increase your audience reach and hopefully boost your overall ticket sales. Remember, sponsorships and partners are a two-way street. If you want to reach their audience, they also want to reach yours. So start by offering quality sponsorship packages that include branding, logo placements, social media shoutouts, and whatever else you might want to include.
8. Highlight your students
We mentioned this previously, but if your students are the star of the show, highlight them!!
Put together student spotlights, interviews, Q&A, social media shoutouts, whatever you can to share how special your performers are. In doing so, you're humanizing the event and making it more relatable by showing the artist behind the show.
You're also putting out content that those students, friends and family are likely to share with others who know them. Again, word-of-mouth can catch on like wildfire. Videos and trends that go viral likely start by friends and family sharing it with other friends in common.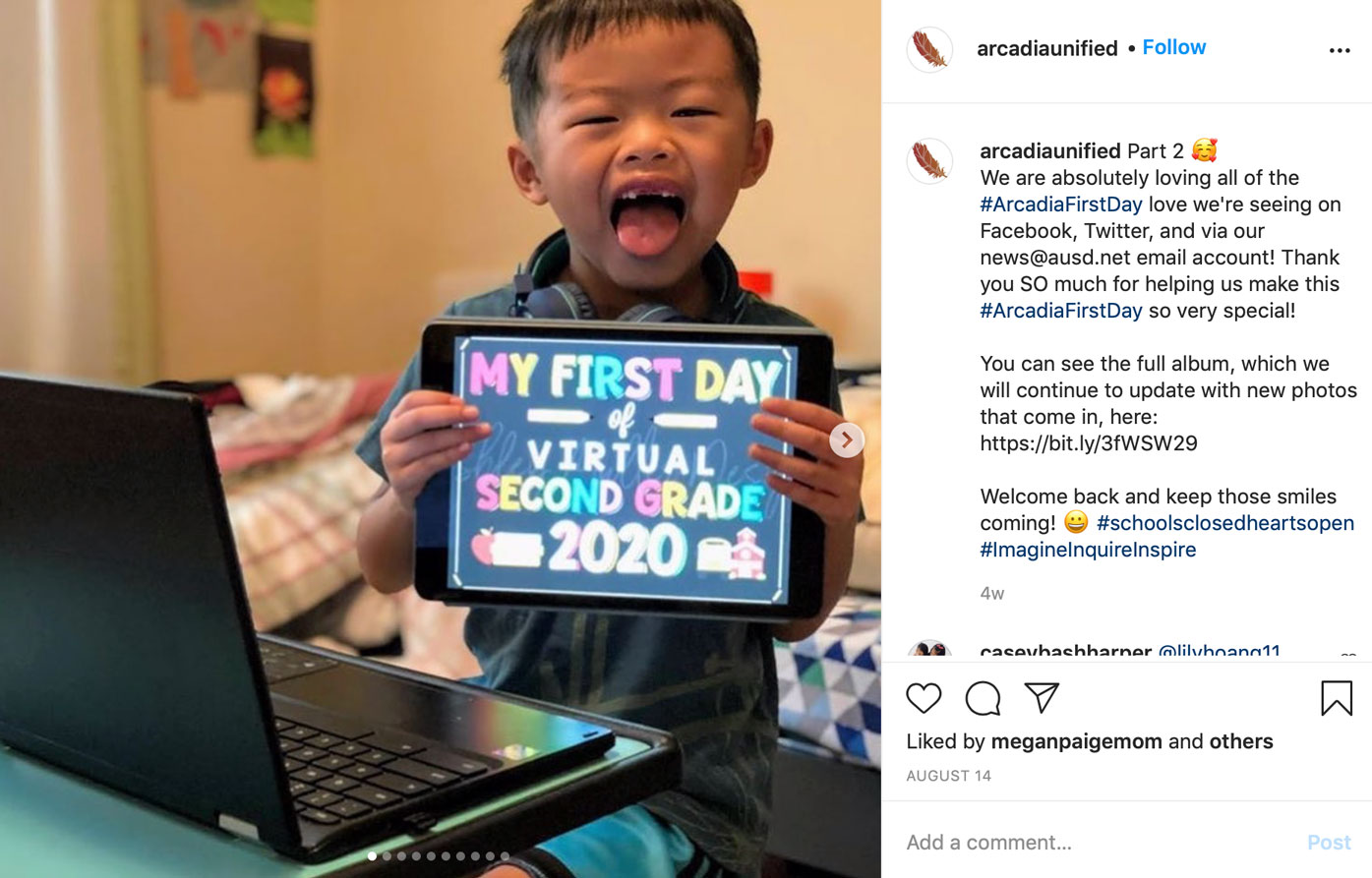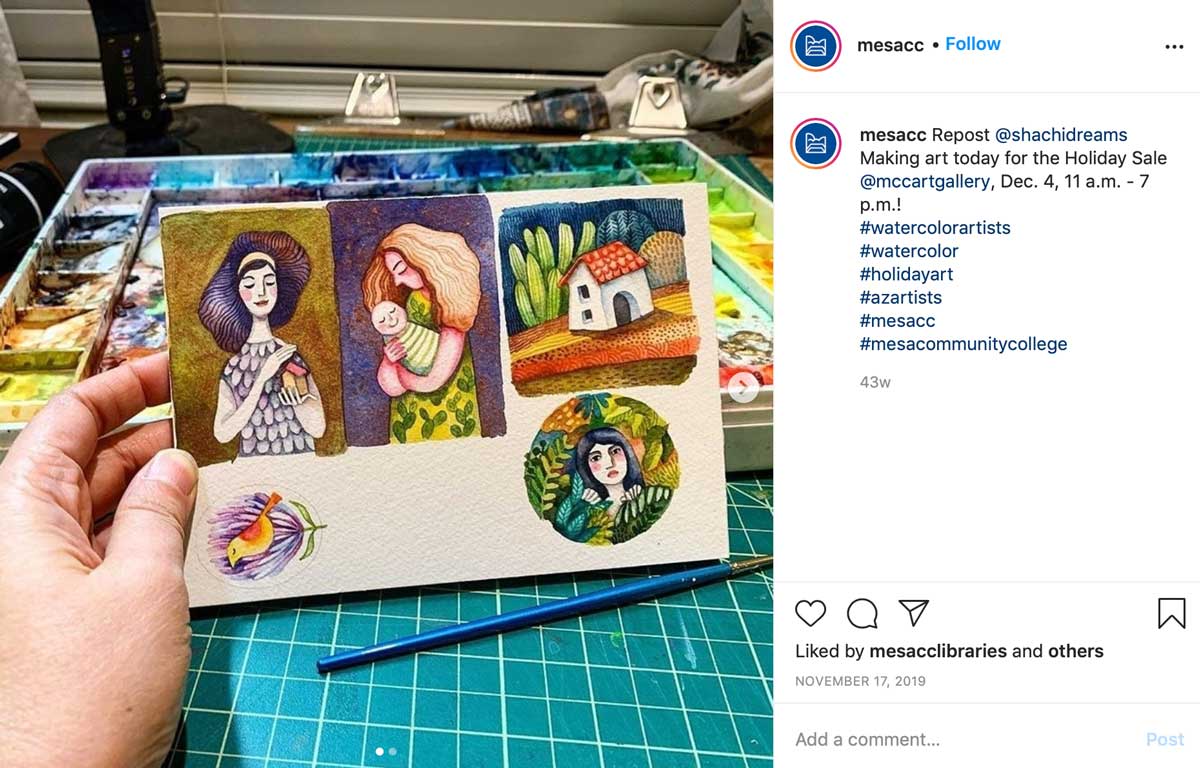 Anything from a quick bio, a few photo shares, a few minutes of video having them chat about the event will do the trick!
9. Include the event in your morning announcements
If your school participates in morning announcements or daily news, leave a segment open for providing information on any upcoming events.
It's free, easy to work into, and only takes a few minutes. Meanwhile, the entire student body will be tuned in!
10. Put out content (blogging)
If you have the resources and the time, blogging and consistently putting out content (press releases, articles, white papers, etc.) could be super beneficial. Roughly 91% of marketers use content marketing to reach customers and this tends to be their key strategy.
How does content marketing work?
For an example, let's use a school blog. (Tip: you can create an accredited program for students interested in journalism or writing to consistently post to your blog). You just published a blog on an upcoming dance showcase talking about the performance as well as history on the theater the show is in. You included all the information for attending the event.
A local community member is searching online for things to do this weekend. In their search they see your article "Big dance showcase this weekend at the historic Whitney theatre" and click on it to read more.
Now they have entered your website and are looking through the article where they see a link to purchase tickets at the bottom. They click on it and are directed to your ticket page where they purchase tickets to the showcase.
All because they found your article.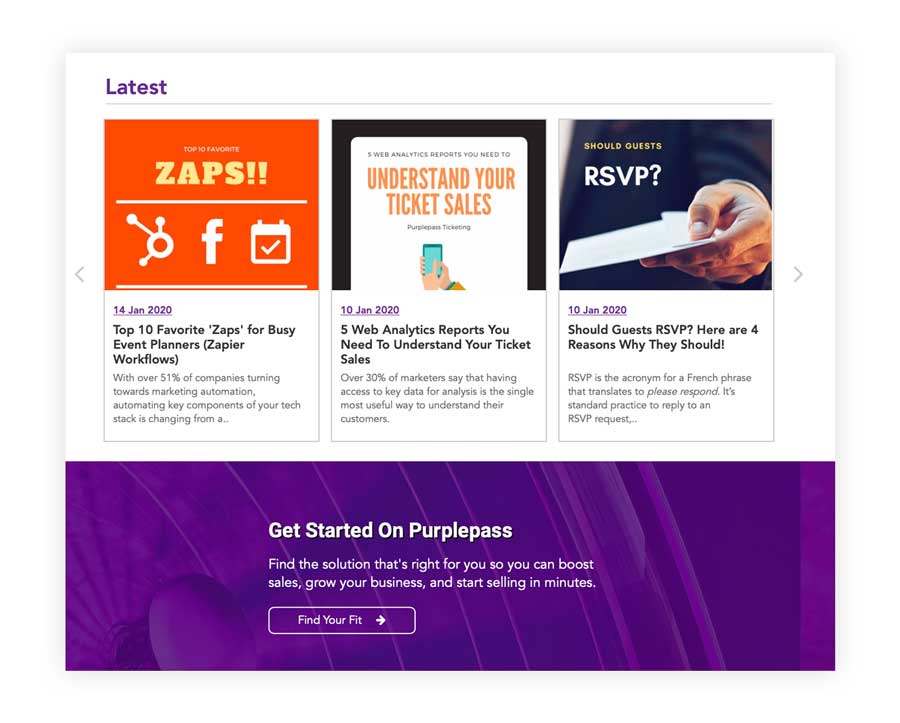 Content marketing creates more opportunities for people to discover an organization, event, website, etc.

Popular types of content marketing include:
Blogs

Articles

Whitepapers

Journalistic pieces

Press release

Courses online

Guides and eBooks

Case studies

Social media posts

LinkedIn articles
So, there you have it! 10 free ways to market your school events. I bet you didn't think there were that many and guess what...there are still a lot more ways to market on a budget.
For more marketing tips and planning hacks, check out our blog. Stay up-to-date on the latest trends, event technology, marketing practices and strategies for ticket sales.
Now, your next lesson is all about how to properly use and take advantage of everything an event management software has to offer. Specifically talking about Purplepass and using our ticketing system for your school or educational program(s).
Lesson #7
How to use Purplepass' event
management software for schools
View previous lessons
Lesson 1: Using digital ticketing for your school
Lesson 2: 5 steps for creating an optimized school event page
Lesson 3: Creating ticket types for different school events
Lesson 4: Using ticket pricing rules and ID coupon codes