How to Persuade Companies to Sponsor Your Event
Are you looking for sponsors for your upcoming events? If you are, Purplepass has great news for you --prospective sponsors might be seeking you out already.

As an event planner, you might think you need sponsors for your events, but companies need you as much as you need them.
In fact, "2019 Event Marketing Statistics, Trends And Data" reports that "75 percent of sponsors are constantly looking for new partnerships" and 84 percent of high-level corporate officials believe events are critical to their company's success.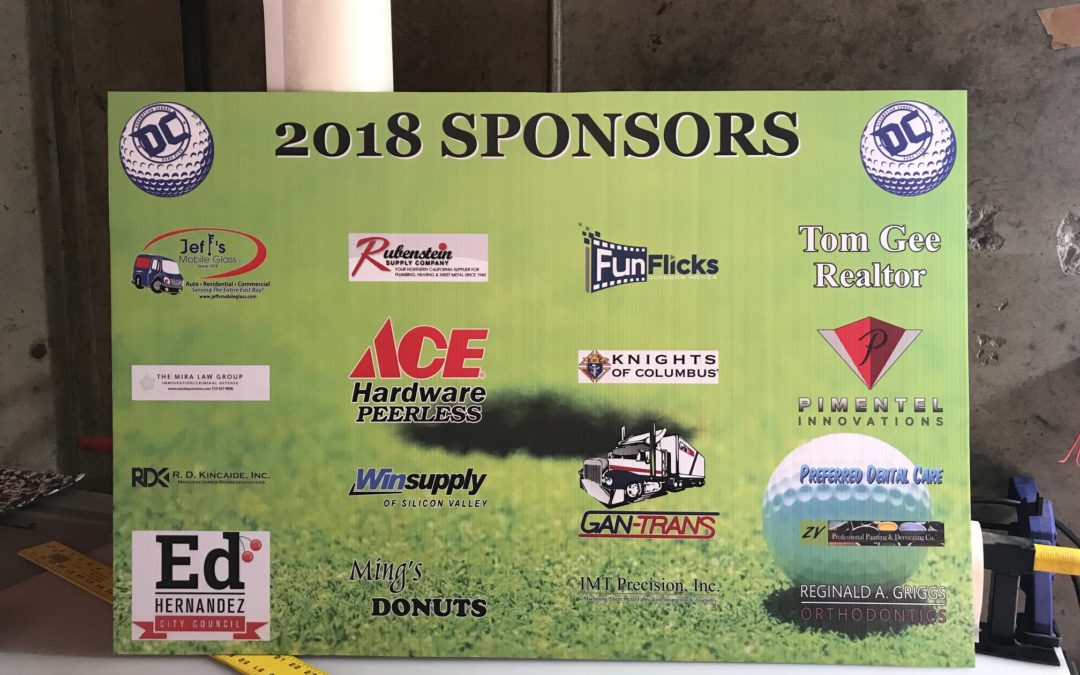 Will companies spend money to sponsor your event? That's a two-part question. The answer to Part I is that they ARE spending money.
A global sponsorship spending report by the statistics database company Statista says $23.1 billion was spent on sponsorships in North America in 2017 and sponsorship spending has exploded in recent years.

You might fear the answer to Part II is that you're not well-known enough to attract big-time sponsors, but planners for small organizations must do what all planners do --persuade prospective sponsors that their investment will pay off because attendees will be lucrative long-term customers.

"Whatever you're doing, you can get corporate sponsors," Women's Small Business Expo founder Linda Hollander told Entrepreneur magazine in this article.

"Don't think you're too small,and don't be sidelined by the fact that you don't have experience. When I got my first sponsors, I had no track record. But I sold sponsors on the concept."
You can attract sponsors, but you must work hard and be smart about it. Here are four ways to persuade companies to sponsor your events.

1. Research out to prospects
Picking up the phone and talking about your event being great is beyond foolhardy --even if your sales pitch includes rhetoric about how a sponsorship will benefit the company.
You must approach your campaign to sign sponsors as if you're a prospective employee preparing for a job interview. That means researching prospective corporate sponsors thoroughly.

Before picking up the phone you should know about the company's products, services, customers, plans, achievements, past sponsorships and participation in events, and more.
Knowing your potential attendees' demographics and psychographics and matching them to prospective sponsors is crucial, reports this article by The Balance Small Business.
Showing detailed knowledge about the company and its prospects maximizes the odds you will convince its reps you understand how the company can benefit from your events.
Make them see how it will profit them, not the other way around.
2. Show past events results
"Show" is the crucial word here. You can "tell" prospects everything you want about how your past events have done this or that for the events' sponsors, but you need PROOF.
"Proof" might mean a "Thank You" letter from a past sponsor about how it found new clients at your event.
Or "proof" might mean a newspaper article that includes interviews with past event sponsors praising one of your events with details about more sales or new business partnerships.

Producing a video of your past events that includes testimonials by sponsors, exhibitors, and others is also beneficial.
So is proving who your past attendees were. "(Potential sponsors) will want to know exactly who attended your events in the past and how that audience has the potential to benefit them," notes The Balance Small Business article.
Numbers can also be your friend when persuading new sponsors. If you put on a great event, this is the time to brag about it.
Speak to past sponsors and assess any profits they made after your event. Total ticket sales, revenue, marketing and branding, url links, etc. present anything and everything you can.
3. Show your PR efforts
Prospective sponsors also want proof you will help them get publicity for their participation in the event. They will want to know how much visibility past sponsors received in pre-event publicity and post-event news.
Did advertisements and news articles give sponsors enough credit for their participation?
How else did they get noticed?
This is a great time to present a media kit.
A media kit is a pre-packaged set of promotional materials to provide information about a person, company, organization, etc.
This is a quick way to show your sponsors how you will promote them through the media. If you are contacting them by email, attach this after your pitch.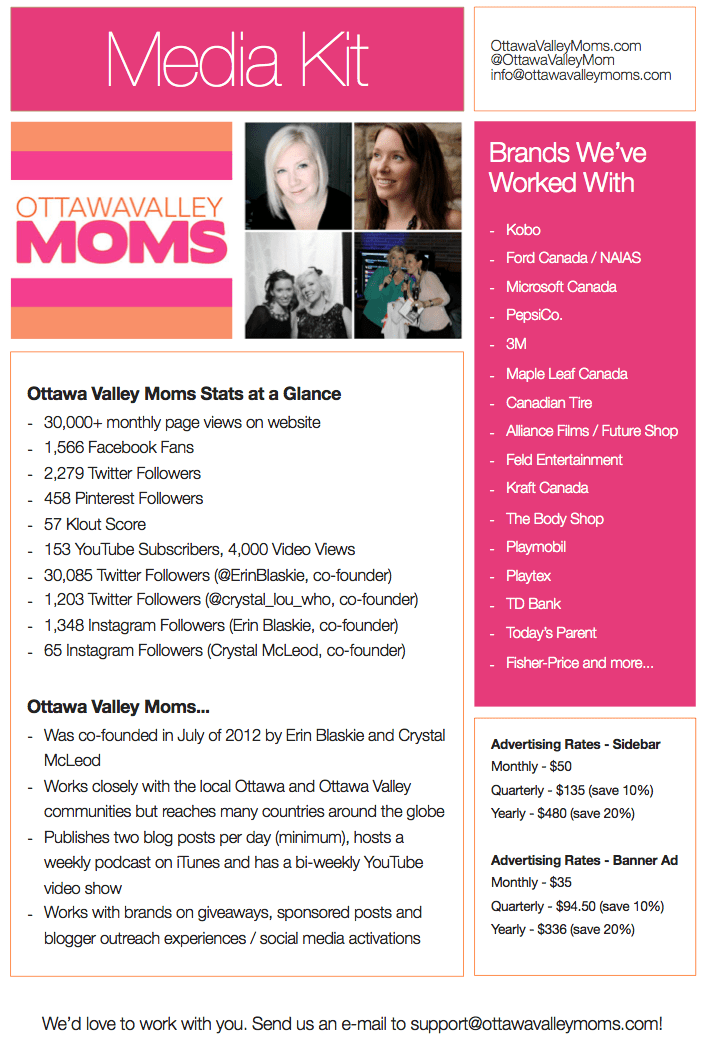 The article, "How To Create A Media Kit To Secure Sponsors And Advertisers" does a great job on breaking down exactly what a media kit looks like and how to make your own.
"Mention the sponsor's company in passing in your blog posts or email newsletters," suggests this article on innovative ideas to attract sponsors. Show prospects that your website prior to a past event had blogs, photos, and videos with detailed information about the sponsors, including information that could impress their prospective clients.
Proving that your PR, blogs, videos, etc. were seen by many people is beneficial. Showing, not just telling, that you regularly got sponsors PR could convince prospects that you will get them PR.
4. Seek input on planning
Companies don't want to pay for a sponsorship and trust you will produce a great event on your own. Sponsors have a stake in what to them is THEIR event.
During your sales pitch --after making clear how much you know about the company --solicit their ideas and clarify that you regularly consult with sponsors as you organize an event, that this is as much their event as it is yours.

Perhaps, the sponsors have exciting ideas about guest speakers and entertainers. Working with them on promotions, displays, advertising, logos, and more can simultaneously help your events AND theirs.
In addition, you should work with sponsors on post-event evaluations, partly so you can enhance the odds of a long-term event sponsorship relationship.
The average sponsorship is $12,000. About 41 percent of marketers believe "events are the single-most effective marketing channel over digital advertising, email marketing and content marketing."

Prospective sponsors know events work. You just need to persuade them that YOUR event will work better for them than others' events.