Free Course: Using Ticket Widgets for Your School Website (Lesson 5)
Welcome to our next lesson all about using ticket widgets. If you don't know what ticket widgets are, you're in the right place. If you missed our previous lessons, scroll down to the bottom of the page to revisit previous lessons or to move on to the next one.
What is a ticket widget?


A ticket widget is essentially an integration that allows promoters to embed the entire buying process directly into their own website.
Instead of redirecting customers to a third party for purchasing tickets, users can keep everything on one site.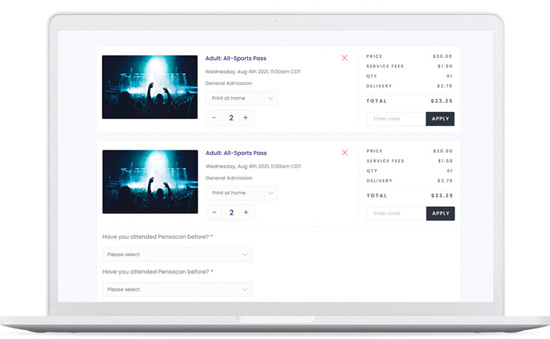 Here's how it works.
Guests go to your website, find the event they want to purchase tickets for, pay for them and download their tickets without ever leaving. It's the ultimate solution for keeping the buying process simple and branded, all on your website.
Just copy a few lines of code and you're all set.
What are the benefits of using a ticket widget?
A branded, professional ticketing experience

Avoiding third-party websites and redirects that could lose potential customers

Creating an easy checkout process; add tickets to the cart, enter the required information, and complete the purchase.

Ticket widgets can be embedded anywhere in your website

A shopping cart feature that makes shopping for ticket easy

You don't need to know coding; anyone can add a ticket widget to their site

Adding Purplepass' ticket widget into your website
Adding Purplepass' ticket widget


Log in to your Purplepass promoter dashboard

Select "Tools" in the top navigation bar

Select "Ticket Widgets"

A pop-up window will appear. Here you have the option to create:

A single event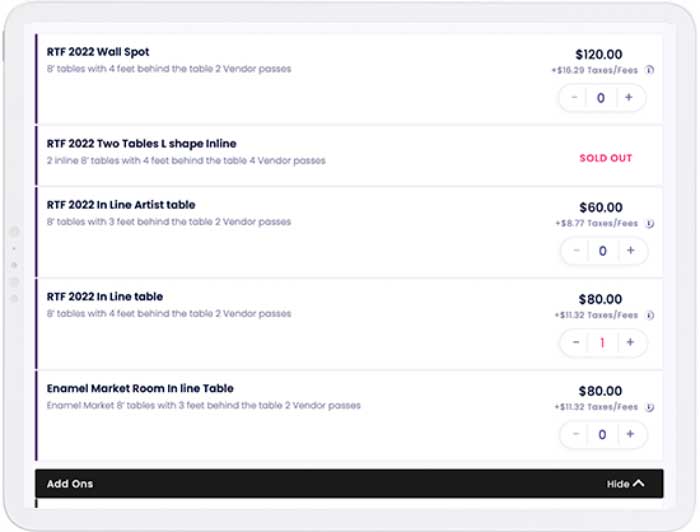 List all events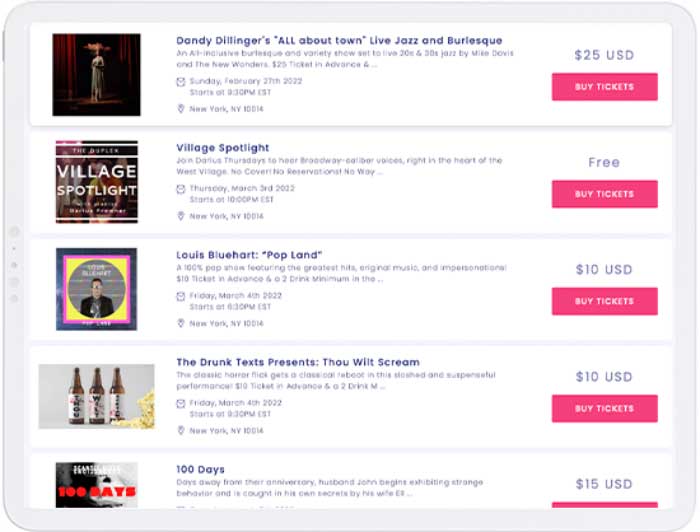 Full calendar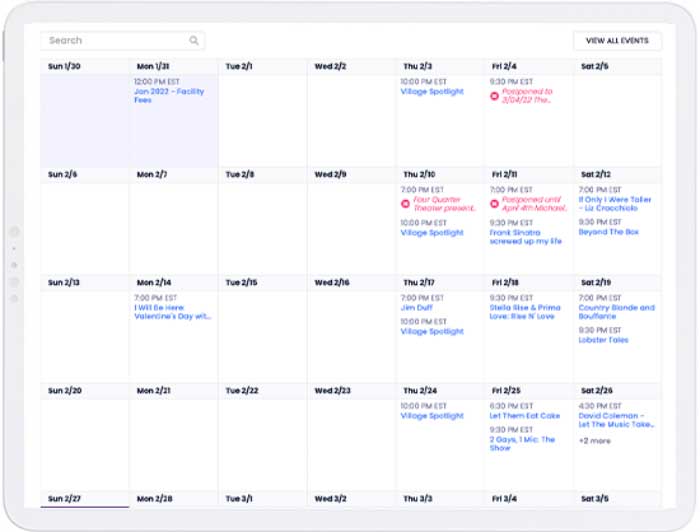 Once you select which option you would like, fill in the required information, select your color theme, and click "Generate Code". From there you will receive instructions on adding your code.
Now, customers can go straight to your website to purchase tickets! See why ticket widgets are a must-have when selling tickets. Keeping sales on your site will increase conversions because of its user friendly experience. This is also a crucial step if you're transitioning from manually selling tickets to online.
Ticket widgets can help make that switch easier for your patrons as they won't be redirected to third party pages; getting lost along the way.


We are more than halfway through our digital ticketing course for schools. Next we will talk all about marketing strategies and how to promote your school events for FREE!
Lesson #6
10 free marketing strategies
for school events
View previous lessons
Lesson 1: Using digital ticketing for your school
Lesson 2: 5 steps for creating an optimized school event page
Lesson 3: Creating ticket types for different school events