5 Online Fundraiser and Donation Ideas Using Purplepass
With in-person events are very limited at the moment, nonprofits and other organizations seeking support from their community are currently restricted to the online world. So, why not take the annual fundraisers, silent auctions and daily donations to the internet, creating a digital campaign for collecting donations?
Professionals everywhere are restructuring how they conduct business during COVID, including ways they receive funds and donations.
Current Purplepass users not only have access to an event management software, but the technology they need to create creative fundraising campaigns online.
Check out these 5 different ways you can use Purplepass to ask for donations.

1. Offer different membership levels and tiers
Seek out your organization's members; parents, alumni, instructor, community and board members, Booster clubs, etc. Anyone that might be interested in supporting your business or organization, offering membership levels is a fun way to get the community involved.
Membership donations can offer funding and support towards areas of your organization that need the extra help. By offering these levels, members can donate an amount that works for them while receiving gifts in exchange for their support.
For example, if the campaign is raising money for a theater program, each tier can come with bonus gifts such as merchandise, show tickets, drink tickets, etc. Each membership level can include more valuable package deals as they go up.


Creating membership levels in your Purplepass account:
Log in to your Purplepass promoter dashboard

Click "Create New Event" in the top navigation bar

Select "Create one time event"

Scroll down to the section "Ticket pricing and options"


Start by creating your first membership level by choosing "User-defined" as your ticket type and filling in the details. When you're ready to create more levels, click the green plus icon "Add ticket types".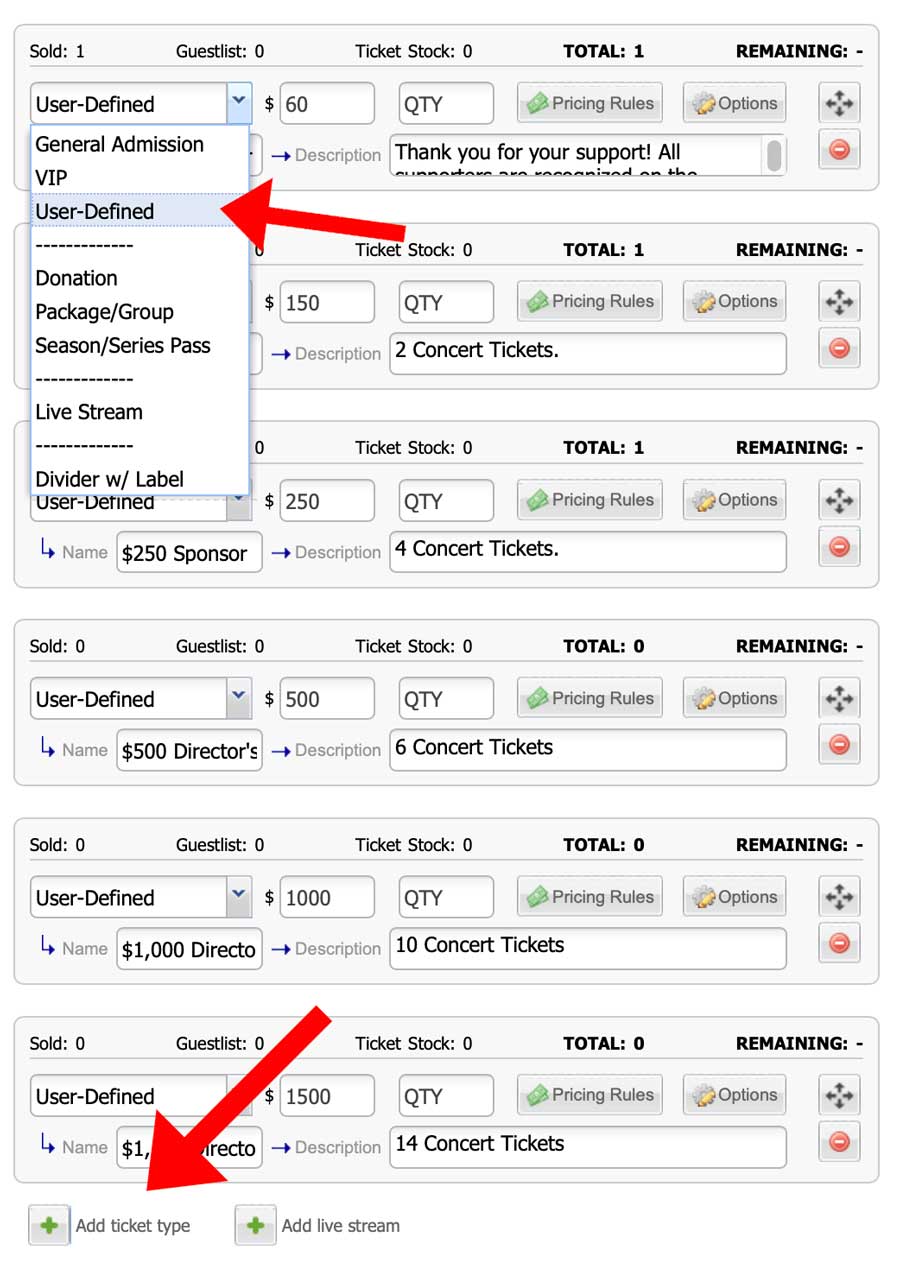 2. Branded merchandise and apparel
Slap your logo on some merchandise and post them for sale online!
This is a straightforward way to collect donations online, as creating merchandise is fairly inexpensive and easy to promote. If there are community or members involved in your organization, they are likely to want some apparel to show off their involvement.
Plus, it's free word-of-mouth marketing for you!


Apparel
ideas include:
Branded masks
T-shirts
Hats and beanies
Tote bags or grocery bags
Jackets and hoodies
Socks
Lanyards
Scarves
How to sell merchandise on Purplepass:
Log in to your Purplepass promoter dashboard
Click "Create New Event" in the top navigation bar
Select "Create one time event"
Scroll down to the section "Ticket pricing and options"
Similar to creating memberships, select the "User-Defined" option and enter the required information
On the right side, select the option button for that ticket type. In the pop-up window, click on "Do not count towards venue capacity" and save.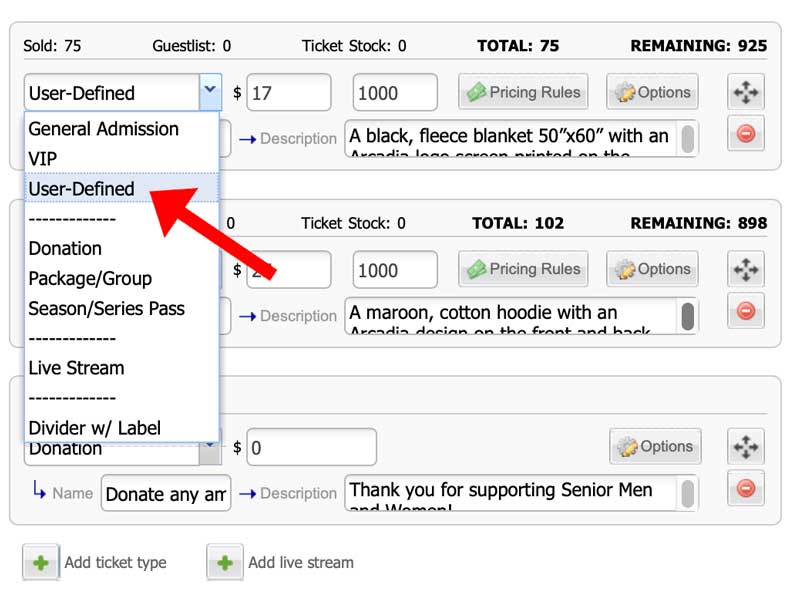 Once everything has been entered, scroll down to the section "Additional options" and find the option "Add questions to ask during check out" and select the box.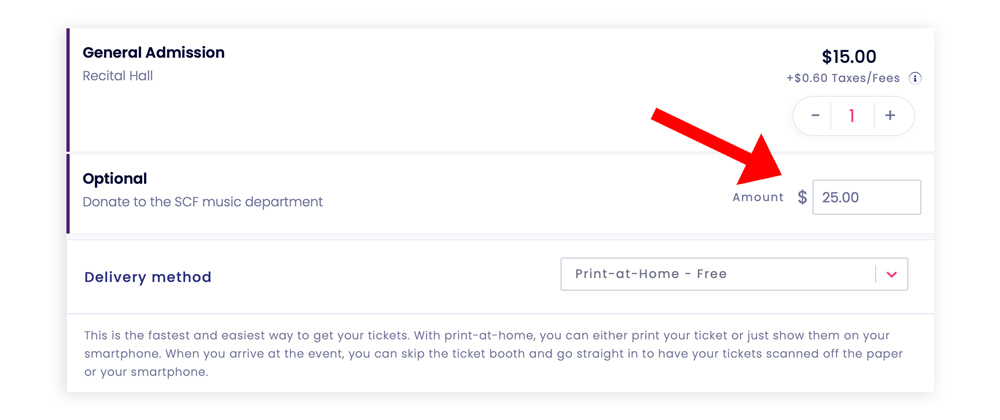 Note: Custom questions are important for merchandise sales that require the selection of sizes, colors, and/or other personalized options. These will appear at check out before the order is placed, so the promoter knows the appropriate information after confirmation.


Click the green plus icon, "Add check out question" and a pop-up window will appear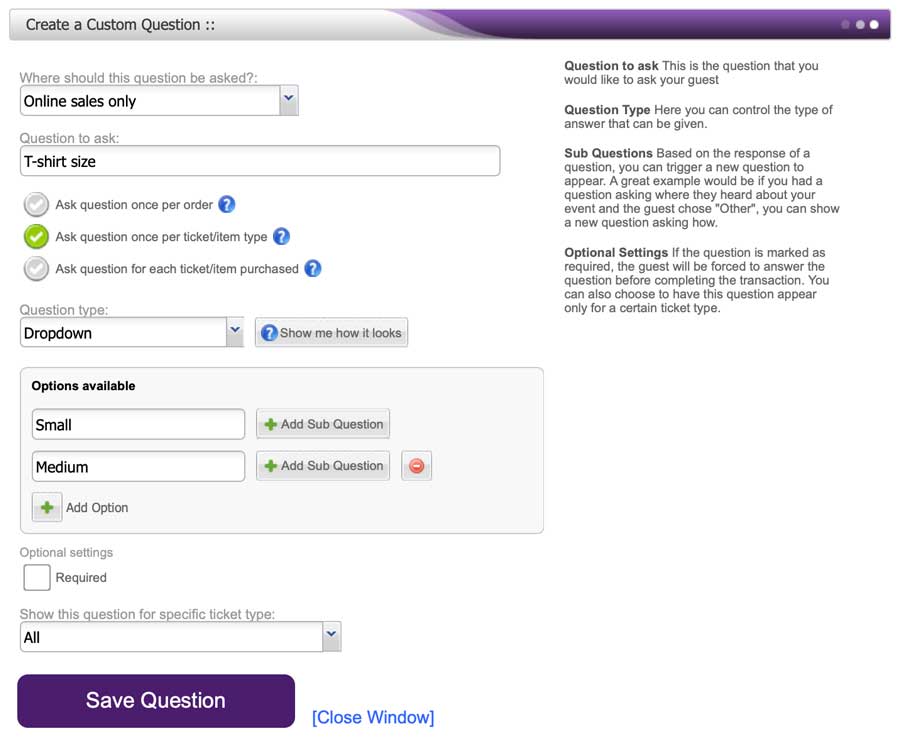 Enter all the necessary information and click "Save Questions"
Beneath the "Add questions to ask during check out" option, you will see another option titled "Use custom text for 'Buy Tickets' buttons and links".
Check that box.
Here you can enter the custom text for your button. Instead of saying 'Buy Tickets' you can replace that text with a more appropriate one, for example, 'Buy Merchandise'.

3. Sponsorship deals
If you have any resources that allow you to put a logo or advertisements on them (websites, programs, banners, etc.), you might want to consider offering sponsorship packages.
Similar to creating membership levels, you can offer different sponsorship options in exchange for their support and funding.

Ideas you can include in sponsorship levels:
Logo placement on material and online
Shout-outs at events
Digital ads
Logos on tickets
Inclusion in mass emails and newsletters
Partnerships with these sponsors means you're also accessing their marketplace as well, increasing your reach while getting the support you need.


If you want to learn more about adding sponsorship ads and logos to your tickets, click here.
4. Open donation option
It's as simple as this -
Include an option on your website, event pages, social media, etc. for customers to donate. Give people the opportunity to donate; it's better than not offering the option at all.


Common places to include a donation button:
Social media posts, stories and bio
Company website
Registration pages
Event pages
Emails and digital marketing
Landing pages and pop-ups
In email signatures
Put out a press release or blog to announce you're accepting donations
How to create a donation box in your Purplepass account:
Log in to your Purplepass promoter dashboard
Click "Create New Event" in the top navigation bar
Select "Create one time event"
Scroll down to the section "Ticket pricing and options"

For the ticket type, select "Donation"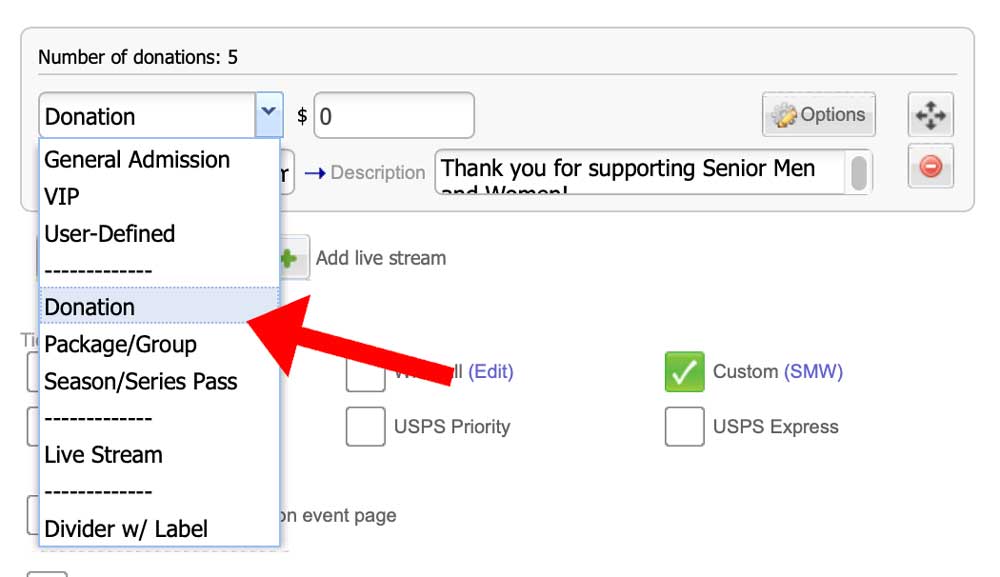 Note: Here is where you can set the minimum donation amount. Set it to $0 if you are accepting any donation amount. You can also include a name and description where you can add more information about your cause or perks donors might receive.
5. Sell tickets to an annual fundraiser
Consider hosting monthly or annual events to raise money for your organization or nonprofit. Not only can you host activities that promote donations, for example, silent auctions and raffles, but ticket sales can contribute towards the organization.
Create different ticket levels depending on how much they would like to donate or set a minimum for purchasing tickets, but if customers wish, they can donate more than the asking amount.
A ticket discount for nonprofits
Purplepass offers a discount to all their
nonprofits and promoters using the software.