Event Ticket Printing for Ad Placements on Print-At-Home Ticket Types
If you're looking for event sponsorship ideas and spots to incorporate logos or ads, print-at-home tickets might be the solution you need.
If the event website and page is already filled with necessary information, make more room for your sponsors by including them on your custom print-at-home tickets.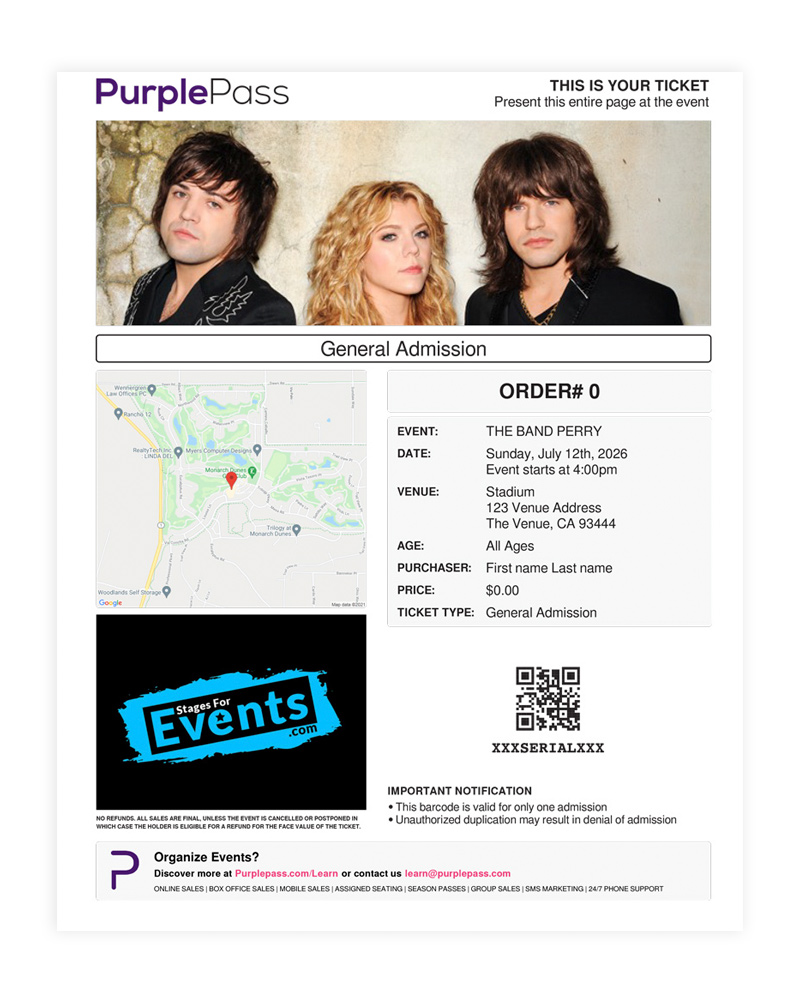 Here's how:
Log in to your Purplepass promoter dashboard

Click "Tools" in the top navigation bar

Click "Custom Print-at-Home"

Once on the main page, click the purple button, "Create a New Print-at-Home"


A pop-up window will appear. Here, you can customize the event ticket printing that will be delivered via email after an order is placed.


How can I add sponsorship logos or ads on my print-at-home tickets?
On the pop-up window, you can edit your header, map, terms and conditions and refund policy depending on what you need.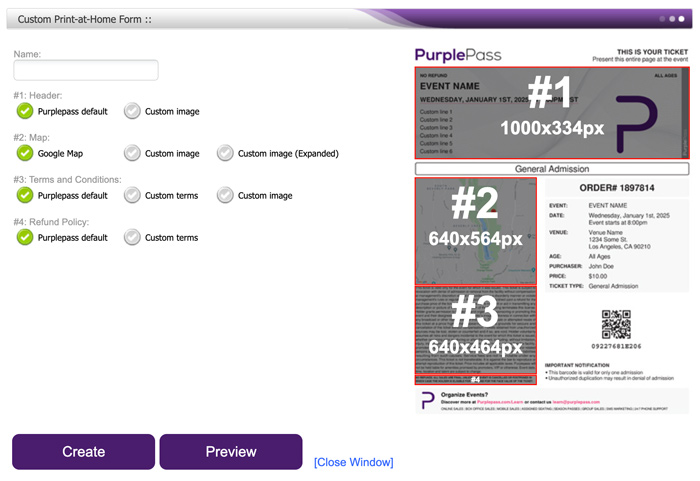 #1 Editing your header
The header is, by default, an image of a ticket for the event that includes event information, ticket and order numbers, and a QR code for scanning.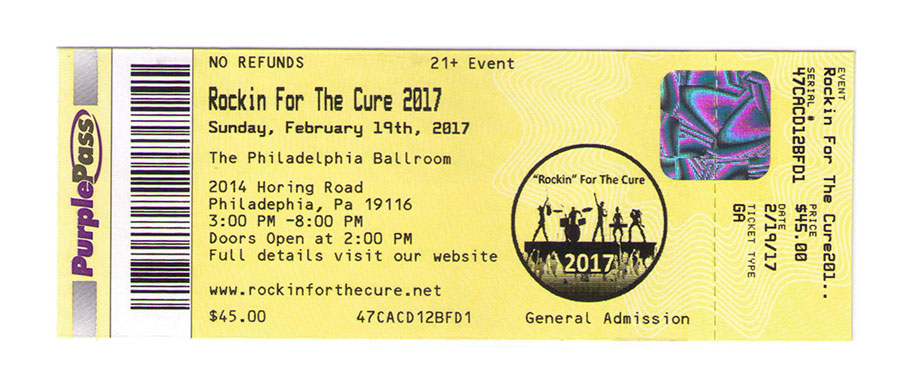 However, this information is also included below, so the header can be changed out for a banner image.
Instead of having a ticket at the top, event planners can create a banner that incorporates different sponsorship logos or ads for that event.

Banner specs: 1000x363 px, high resolution to avoid pixelation
#(2/3) Editing your map
The map image is used by guests as a reference for getting to your event location. If you feel patrons are already familiar with the venue and the map is unnecessary, it can be changed for an image. The image can also be expanded (see below) if you need more room for ads or sponsors.


Custom image specs: 640x564 px, high resolution
Expanded custom image specs: 640x900 px, high resolution
#3 Editing your custom terms and conditions
By default, we include Purplepass' custom terms and conditions on each ticket. Terms and conditions are used to address any issue that could arise from attending your event(s), requiring that customers agree and understand any possible risks.
Purplepass' default terms and conditions:
This ticket is valid only for the event for which it was issued. This ticket is subject to revocation with denial of admission or removal from the facility without compensation at management's discretion should the holder act in a disorderly manner or violate management's rules or regulations. Admission may be declined upon a refund for the purchase price of the ticket. Holder agrees not to transmit or aid in transmitting any description or picture of this event. Breach of the foregoing terminates this license. Holder grants permission to the facility and organization sponsoring or promoting this event and their designees to utilize the holder's image or likeness in connection with any broadcast or other reproduction of this event. The resale or attempted resale of this ticket at a price higher that appearing hereon is grounds for seizure and cancellation of this ticket without compensation. Tickets obtained from unauthorized sources may be lost, stolen or counterfeit and if so, are void. Holder voluntarily assumes all risks and dangers incidental to the event for which this ticket is issued, whether occurring prior to, during or after the event, including, without limitation, injury, injury from objects, acts of others, etc., and holder agrees that the facility, promoter, organization, agents, participants, sponsors, Purplepass and/or related persons are not responsible or liable for any injuries, expenses, claims or liabilities resulting from such causes. Service fees are not refundable under any circumstances. This ticket is not transferable. It is against the law to reproduce or attempt reproduction of this ticket. Price includes all applicable taxes. Purplepass will not be held liable for amenities promised by promoters, VIP or otherwise. Event date, time, location and talent are subject to change.
You can edit and add your own terms that specifically address your events. Or, you can add a custom image if terms and conditions aren't important to include on your event ticket printing. Most likely, guests will have agreed to your terms at checkout.
If you need more room for sponsorship ads, you can include another image in replace of your terms.


Custom image specs: 640x400 px, high resolution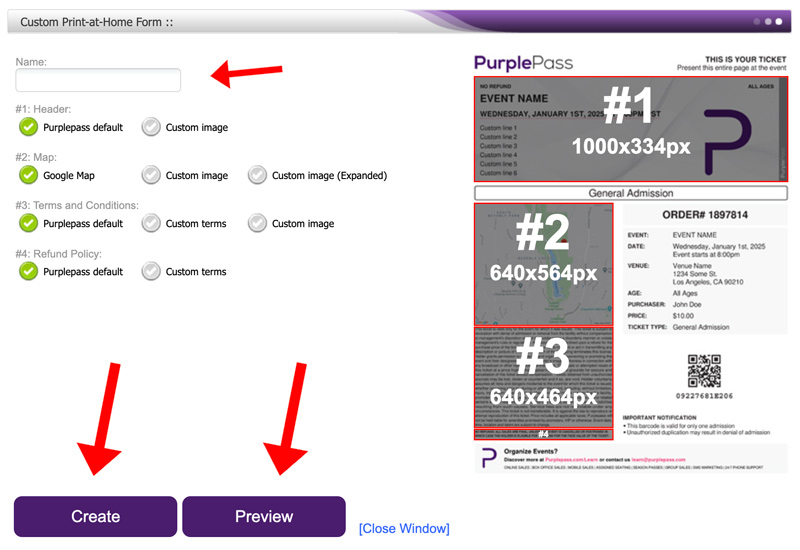 Once all your changes have been made, don't forget to name your print-at-home custom tickets at the top for reference in your account. Click "Create" to save your work, or "Preview" to see how it looks.