How to Use Purplepass to Collect Donations for Your Organization
Purplepass is an event management software and registration platform for conducting ticket sales. However, promoters are not limited to just event page creation. Purplepass software can also be used for
Selling merchandise/ticket add-ons
Volunteer sign-up pages
Collecting donations

If you're currently running a charity "Give" campaign, having an online platform to collect donations is crucial for gaining funds.
Setting up a donation page via Purplepass is easy and has everything you need to run an effective campaign (sharing options, social media integration, flexible donation tiers, tracking links, etc.). If you want to learn how to make a successful nonprofit organization, it all starts with your donation process.
Create designated donation campaign and page
Users can create a general "Give" campaign that accepts donations of any amount (Set the donation to a $0 value under settings).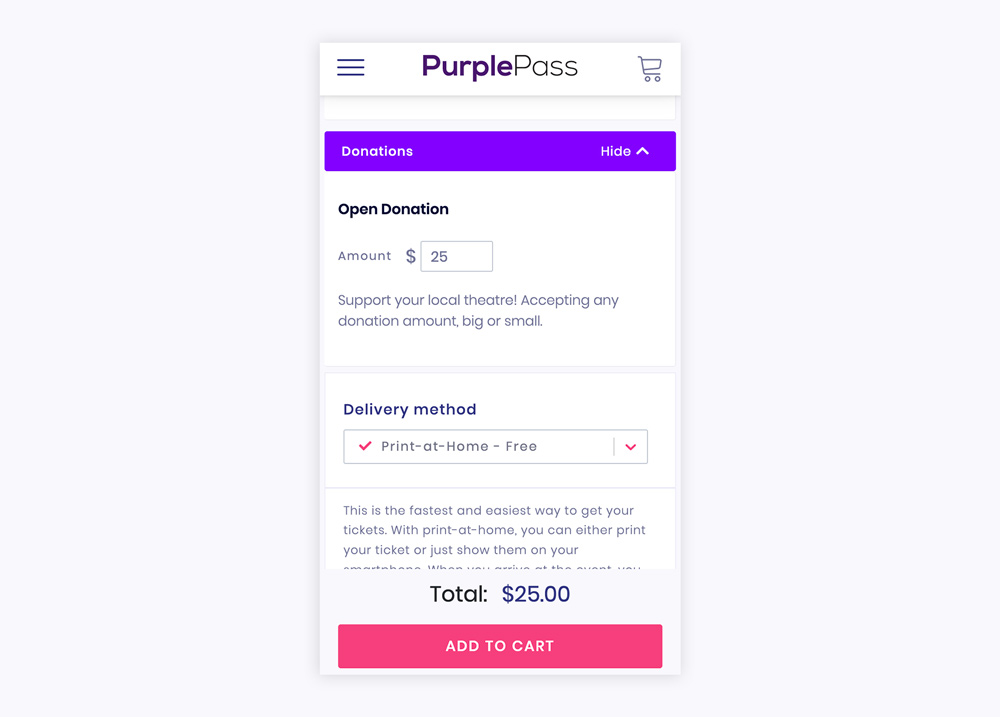 Use memberships or membership levels

Users have the option to set a minimum donation level.
For example, your minimum level could start at a $25 donation. The next level up could be $50, $100, $200, etc. By giving each tier its own name, promoters can create different levels that come with a variety of benefits.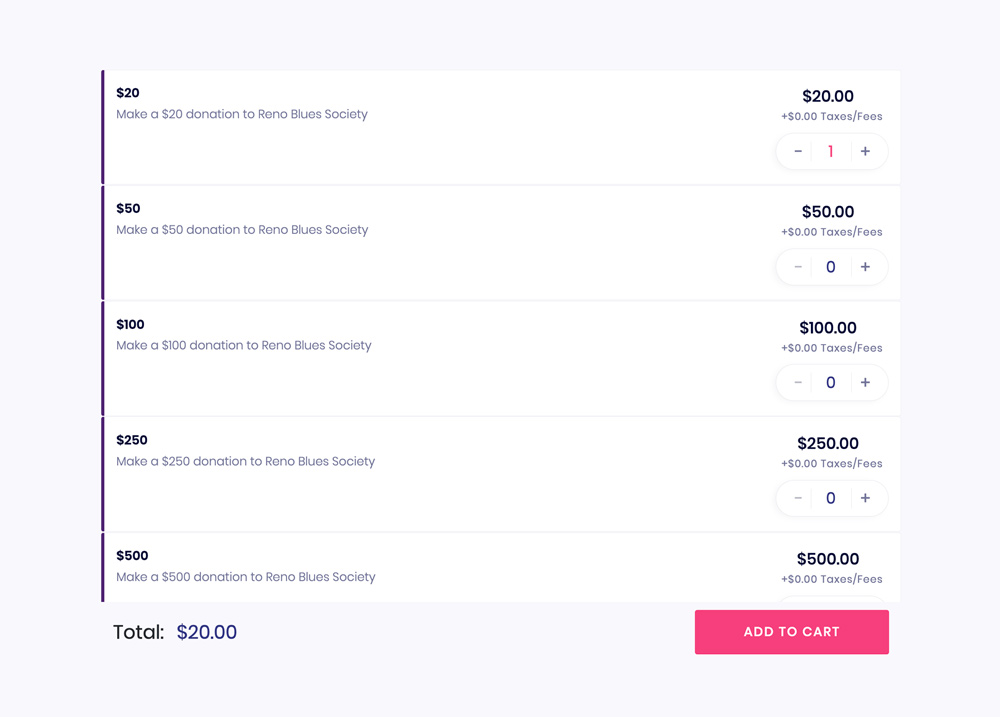 "The Ultimate Donor" could be the member name for the $200 donation slot.
If someone selects and donates to this membership, they could be awarded some merchandise, a branded t-shirt, priority purchasing, private event access, discount/PROMO codes to future events, etc.
Don't just sell tickets, sell merchandise
With ticket add-ons, you can
add merchandise, beer, and food
options, etc. to your checkout.