Short 5-Step Guide on Creating Event Sponsorship Packages
When hosting or creating an event, it can get complicated when your company or brand is the only one managing marketing. Sometimes, we need the support and endorsements of other companies to increase our audience reach. Other times, we need funding and an increased budget to meet our event needs.
This all can be made possible when you get sponsors for your event.
These sponsors not only fund your events, but they also get the attention of their current followers. Their presence and partnership with you can also generate interest with their patrons and create an incentive for them to attend your event.
The best way to partner up with brands and companies is through an event sponsorship package. Having a clear image of your event sponsorship packages should be a priority in your event planning checklist. A sponsorship package allows for brands and companies to see what they will get in the partnership as well—wondering how to design an event sponsorship package?
Here's a quick guide on what you need to be doing.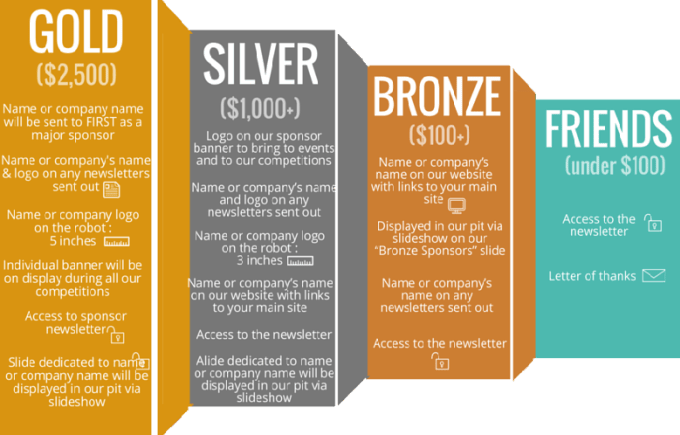 1. Create a Sponsorship Plan


When you're brainstorming event planning ideas, also plan for your sponsorship plan. This can help you have a clear image of how many tiers or types of packages you'll be able to give out.
An event sponsorship package definition is offering tiered levels of different perks event planners can offer businesses in exchange for their support or money.
In these earlier stages, you will find out how you can entice brands and companies to sponsor you based off of what will be at your event; printed material, banners, programs, special guests, etc.

You can create minor and major sponsorship levels, each with their own perks and benefits. For the more prominent companies, you can have an Event Partner tier where they get special privileges such as having a segment to advertise their company or brand. This can make your event more exciting to brands that may take an interest.
Event sponsorship package examples:


Company name or logo listed on material (tickets) or online
Branded merchandise
Featured article or blog post about their support
Banner or signs showcasing them at the event
Opportunity to have a special space at the event
Social media mentions
Guest speakers or representatives talk at the event
Mentions on programs or during presentations
2. Identify Key Companies


When making an event, it's important to identify companies and brands related to the theme or the purpose of the event. This can not only boost your ticket sales, but help establish your brand's image by working with companies and brands that have the same vision or goals.
By reaching out to similar companies, you can also grow your network and create key connections that can be beneficial to you.
Not all companies and brands you partner with have to have the same vision or goal. If goals aren't a concern, you can also identify large companies that can help generate interest in your company, creating a wider audience, and reach for what you intend to do.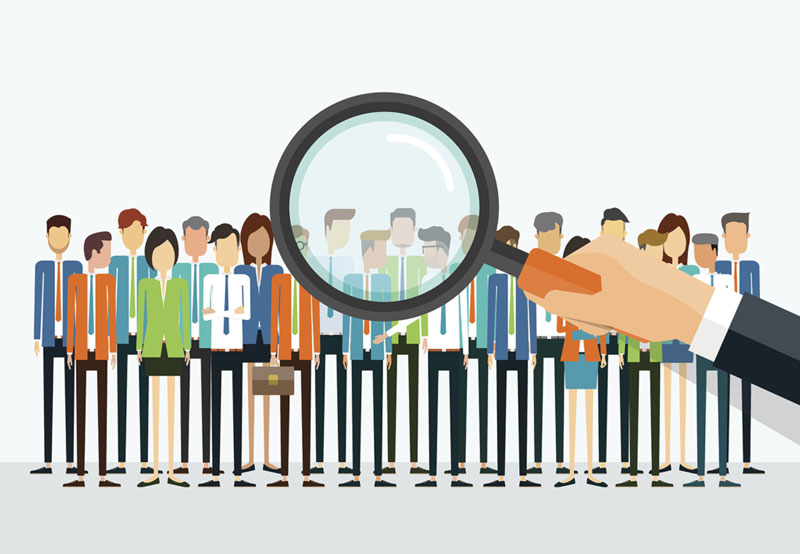 Also, consider partnering with companies that many people are interested in.
They need not be name brands or well-known companies, but companies that offer essential services and goods that most people want to try or are already availing. These companies can provide bonuses and discounts for their services as part of their sponsorship deals to enjoy those.


How can you tell if another company is right for your event? Research the following on their website or find out when talking to them:


Their mission statement, goals and values
Achievements and what they hope to achieve in the future
Their target market (if it's different than yours, that's okay) - Would their target market be interested in your events, products, or services?
Marketing approach
Find testimonies and reviews from past clients
Are they locally based? How well are they known in the area of your event?
3. Reach Out Early


Time is of the essence when trying to partner up with businesses and brands. Sometimes, it can even take up to a month or two before you see a response.
The earlier you reach out to these companies, the more time you have to fine-tune the details of your partnership and create a deal that works for both of the parties.
This is incredibly important when reaching out to more prominent brands. They receive daily inquiries, so you might want to set more time for them to respond to your offer. More prominent companies also have lengthier processes for sponsorships, so having more time means having more opportunities to seal the deal.



4. Personalize Your Offers


While this isn't a necessary step to take, personalizing your offers can help in making these companies and brands feel more welcome. You are curating a special sponsorship package for brands you really want to partner up with, help in establishing a good rapport with them.
It also allows them to know that you value their company and that you really want them to be a part of your event.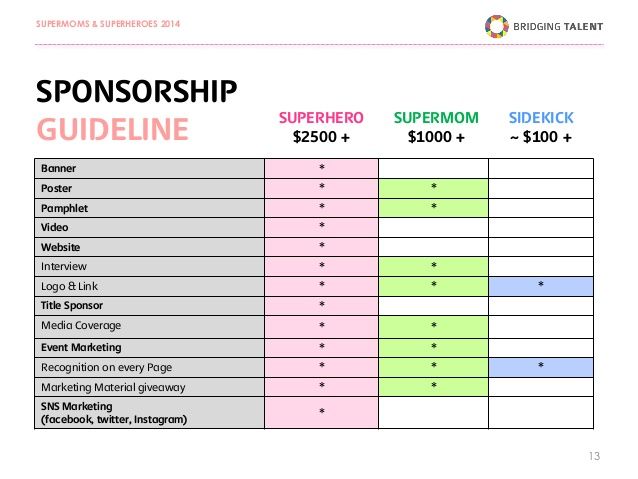 This can also happen by communicating with their company, instead of sending out a generic email to numerous companies and hoping that three or four replies reach out to them personally, and inform them of your intentions.
Not only does this make your interactions more personal, but it also makes it easier for you to monitor the details of the deal before it's made.
This is also the step where you discuss the more intricate details of their roles in the event. For example, if you need a speaker from their company to discuss a specific topic, this is the time for you to inform them. This is also where you establish the branding that you and that company will carry throughout the event.
Event sponsorship email example for inviting local businesses:
"Hello NAME OF CONTACT,
YOUR COMPANY OR EVENT NAME would like to invite THEIR COMPANY NAME to be part of our celebration of ENTER EVENT NAME AND/OR OTHER EVENT ACTIVITIES. During this event, we will be LIST OF ACTIVITIES AND PURPOSE OF EVENT [ BULLET POINTS].
We are looking for a local businesses and organization to partners with us and play a part in this community event. Your involvement would not only contribute to our event, but show support and highlight the importance of recognizing MISSION OF YOUR EVENT (WHY IS IT IMPORTANT?).
If you're interested in joining our efforts and support, please select from our event sponsorship packages that are attached to this email. Events like ours are important to our community and we would love to have you involved!
I will follow up again if I haven't heard from you in a few days. Feel free to reach out to me with any questions by replying to this email or calling PHONE NUMBER.
Sincerely,
YOUR NAME"
5. Finalize Everything Weeks Before the Event


By now, you probably already have a short-list of the brands and companies that want to work with for the event. Make sure you're constantly communicating with these companies to fine-tune the details of what their roles will be during the event.
This step includes asking for their advertising and promotional materials, finalizing the sponsorship details and agreements.
This step is important in order to finalize the flow of events during the event itself. Doing this at an earlier time also allows you to have some elbow room if something undesirable happens, like a partner pulling out or a speaker being unable to make it to the event.
Conclusion


Planning an event is a tedious task. It gets even more complicated when trying to look for sponsors to help shoulder the costs and make the event even more enticing to potential audiences. With these tips, you'll be able to create sponsorship packages appealing to brands and companies in no time.
If you want to learn more about how to convince a company to sponsor you or your event, click here.
---



Author: Alina Burakova

Alina Burakova is a time-tested writer with multiple notches on her belt. Her articles are meaningful and insightful, helping readers understand more about the topic. Her GoSmallBiz review is one of her best works, which gives readers valuable information on how to elevate small businesses.