10 Event Budgeting Tips for Hosting Community Gatherings
Planning and hosting events is a lot of fun, but it can also get expensive quickly. With so many elements to consider, your budget can inflate out of control before you know it.
Fortunately, there are a few ways for you to save money on your next community gathering. In fact, here are 10 unique event budgeting tips to get your started!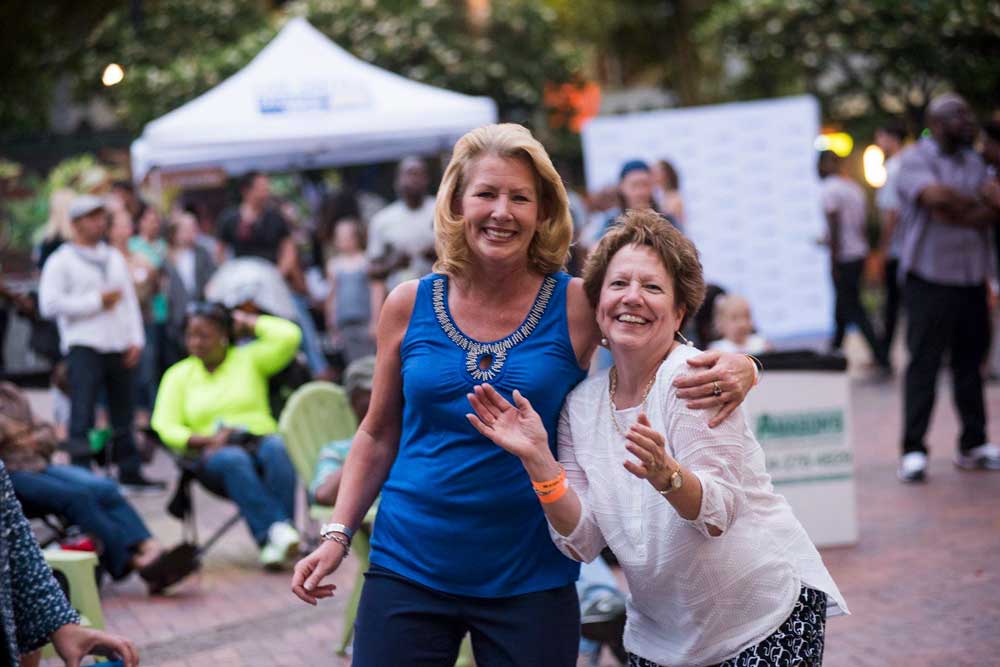 1. Reach out to local sponsors
Sponsorships are an excellent opportunity for both event coordinators and businesses. On the event side, you get free money to pay for things like venues, food, and security. On the business side, they get marketing and promotion for their brand.
It's a win-win situation.
When looking for sponsors, be sure to find ones related to your event (if possible). Also, keep in mind that sponsorships aren't necessarily monetary. Businesses can donate food, prizes, and even venue space for your party.
Take whatever you can get.
2. Find a free ticket registration service
One of the best ways to raise money for your community gathering is via ticket sales or online donations.
But, what if your event is free? You should still have tickets, as that will help with your planning efforts. Otherwise, it's hard to keep track of attendance and analyze the data afterward.
Thankfully, you can find free event registration sites online to process your tickets without charging fees or commission. For event budgeting tips, free is always appreciated.
Free event? So are we!
Use Purplepass to collect donations online,
manage event capacity, ticket sales, and more!
3. Find 'talent' volunteers
Another crucial element of any event is entertainment. However, if you're on a tight budget, you can't afford to book big acts, right?
Well, it depends. Some performers may work the party for free or at a lower rate if other incentives are available.
For example, you can find up-and-coming bands willing to do the gig for free food and promotion. Alternatively, you can let performers sell merchandise at the event instead of paying them upfront. This way, they can earn money, and you don't have to spend anything.
If you're hosting a charitable event (more on that later), some performers may donate their time and energy. Overall, be aware that you might "get what you pay for," so choose your entertainment wisely. Sometimes, it's better to pay a little for high-quality entertainers than it is to save money on subpar performances.
4. Get event staff volunteers
No matter the size of your event, you'll need staff to run various areas, such as concessions, ticketing, registration, prizes, and more. If possible, reach out to volunteer organizations to see if they're willing to provide event workers.
Some non-monetary incentives you can offer include:
Free food - Many volunteers will appreciate working for a free meal, especially if there's a decent spread.

Jobsite training and resume building - Working an event can teach volunteers valuable skills that they can apply to a real job. Examples include cashiering, security work, stage management, and more.

Charitable Service - As you'll see, making your event charitable can give you a lot of flexibility with event budgeting tips. It's much easier to find volunteers if they're working for a good cause.
*** Create a volunteer sign up page with Purplepass - click here to learn how.
5. Get food vendors
Another way to raise money for your event is to have vendors pay you for a booth.
If you can prove that you'll have a substantial attendance rate, most vendors will jump at the chance for extra business. Before reaching out, however, be sure that you can organize and coordinate multiple vendor booths.
Even if you only have a few, you need to consider placement and infrastructure (i.e., electrical needs).
6. Use free marketing tools for event promotion
If you want your community gathering to be a smashing success, you need to promote it as much as possible. Fortunately, there are free online tools that you can use to create flyers, postcards, and email blasts.
Keep in mind that it'll be hard to get free or low-cost printing, so digital promotions will be your best option. Thankfully, you can use social media and email marketing to your advantage.
Low-cost promotional event ideas:
Promote on social media!
Have sponsors, vendors or community boards spread the word
Create flyers and post them around town
Post on community boards
Ask the local radio station if they will announce the event
Post on YouTube! Or post videos of last year's event
See if your area has any free advertising options
Post on event discovery sites like Evensi
7. Use free games and entertainment
While you might have performances at your event, it never hurts to have other games and activities.
You can outsource these items by tapping into your volunteer network. For example, one person may have a corn hole set, while another has yard dice for giant Yahtzee.
Yard games are always an excellent choice because they don't require extra labor, and they're always an enormous hit with kids and even adults.
8. Find a venue with all the essentials
Even if you're not following event budgeting tips, it always helps to find an all-inclusive venue. What do we mean by all-inclusive? The location should have everything you need for your event, such as:
Bathrooms - You'll have to pay to rent port-a-potties, no matter what.

Permits - If you're hosting the event in an official venue space, you shouldn't have to get the city or county involved.

Staffing - Some venues will include staff, such as security and food service.

Parking and Transportation - Look for a venue with its own lot or parking garage if possible.
9. Make the event charitable
As we mentioned, charitable gatherings offer much more flexibility with your budget. It's so much easier to get sponsors and volunteers, making your life easier. Better yet, you can still get high-quality staff since they'll be more motivated to do a good job.
There are a few options for charitable events:
Fundraising - Guests can donate to the charity, or a portion of ticket sales will go to the organization.

Awareness - The event's goal is to raise awareness about a specific problem and motivate guests to take action.

Donations - You can have a food, toy, or clothing drive at your event.
10. Accept donations at registration
Finally, if you're hosting a free event, you can still request donations from guests to help cover costs.
Sometimes, the contributions can be split between the event coordinator and the venue. For example, if you host your gathering at a library, zoo, or school auditorium.
Collect donations with Purplepass
Not just for ticketing, but promoters can
create a donation page for collecting funds.