Understanding Virtual Events and How to Plan Them
The value of interaction on a face-to-face basis will never diminish in the business world. Still, given the extraordinary times we find ourselves in, going virtual is a complete necessity when trying to plan an event in the rest of 2020.
But the question is: how do you turn an event or conference, with its many networking opportunities, educational value, and FaceTime with potential attendees into a virtual one?
As with a regular event, a virtual event requires care and attention; a virtual event planning checklist. This means being able to promote the event, engage with delegates and create powerful moments that turn into lasting memories.
By elevating your thinking, and taking the time that you would to plan an in-person event, you can create something impactful that transcends the computer screen.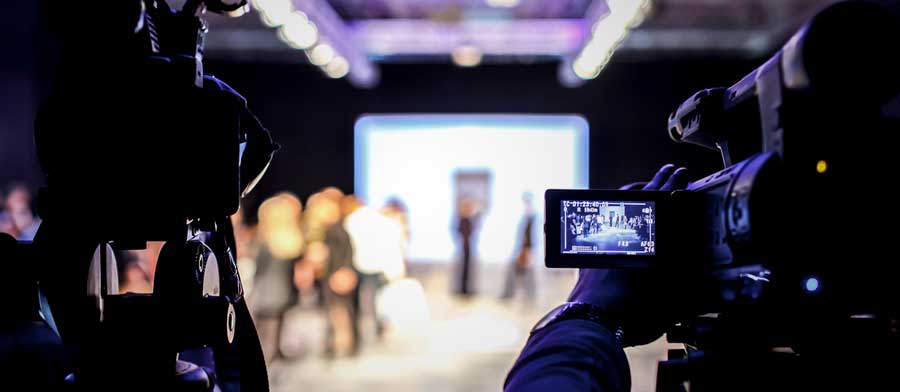 What exactly is a virtual event?
No doubt you've heard of a webinar, seen a live lockdown workout stream, or joined a meeting using video conferencing software like Zoom. You might even have attended a virtual event from the comfort of your own office at some point in the past.
These are all excellent examples of a virtual event–it really does what it says on the tin: an event in which one can enjoy experiences and content online rather than meeting in person.
What are the key elements of virtual event technology?
1. Webinars
Webinars will typically last somewhere between half an hour to a few hours. Virtual webinars give attendees from anywhere in the world the chance to sign on to listen to speakers, complete training or interact with presentations.
You could charge your attendees, using an online payment service, or offer this for free as an additional piece of content to your overall event experience. Webinars most commonly use video conferencing software when presenting a Q&A session, or you can even offer a pre-recorded video to your attendees on-demand.
2. Conferences
Just like in-person conferences, virtual conferences are constructed around a carefully executive event planning checklist and agenda which can include keynote speakers, interactive sessions and presentations.
Virtual conferences can include cross-session content, which means attendees can build their own schedule, by deciding when to view real-time keynotes, interact with other attendees and delve into on-demand content.
While this is less tactile to generate useful contacts through face-to-face communication, there's a vast opportunity for attendees to create solid relationships and genuine leads when utilized correctly.
Portable plug and play studios are a great option for this solution, since it allows an event organizer to take control of an event in a controlled environment.
3. Hybrid Events
While we are seeing a relaxing of the strict rules around the spread of coronavirus, it's important to remember that the practice of social distancing may well be with us for some time to come.
This is when a hybrid event might come in particularly useful.
In normal circumstances, these are usually utilized when an organization is present in multiple locations (perhaps even international), and interested attendees may be spread out. Therefore, not everyone can attend in person.
In this case, a hybrid event is a part in-person event and part virtual–which means it's far easier to manage in-person footfall to ensure that social distancing is adhered to while ensuring that online viewers can still see and experience the same things.
Why should you host a virtual event?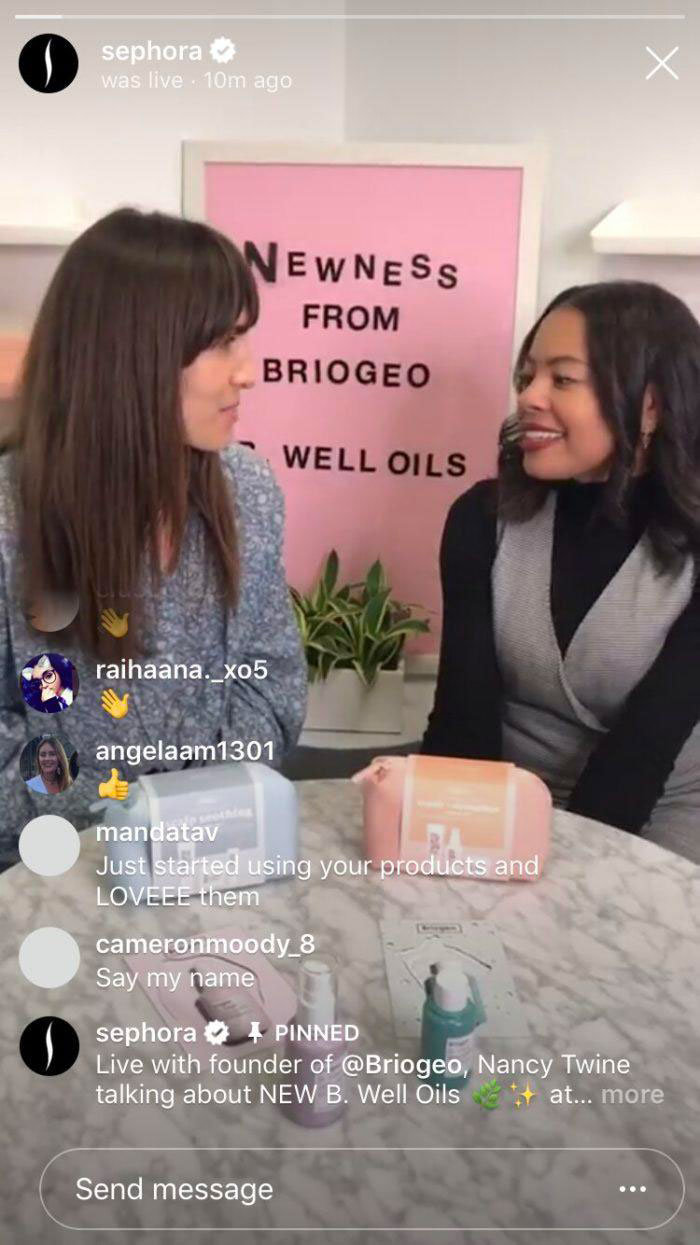 Holding a virtual event, even in such extraordinary circumstances, still aims to deliver on the goal of increasing your organization's message to drive leads, revenue, brand adoption and lasting relationships.
While we're quite limited as to the kinds of events we can organize at the moment; it's worth thinking back to those types of virtual events we mentioned earlier before deciding which may work best for your overall goals and objectives since each comes with their own pros and cons.
For example, if you're looking to distribute some kind of training workshop, and you have interested attendees in all corners of the globe, then a webinar is perfect.
However, if you've booked an important guest speaker and you're looking for the spectacle of a live event, a hybrid or live conference event would be the best option.
Other reasons for hosting a virtual event, include:
Accessibility:

While you're unable to hold your event in-person, virtual options allow you to continue to engage with your audience, while potentially attracting those who may not have initially been interested in your event for geographical concerns.



Budget:

At this time, it's probably the case that your organization will need to cut costs and by going virtual you can save cash to funnel funds into other areas of the business, while still keeping up your brand presence.



There's no alternative:

Of course, with the way things are at the moment, as event organizers, there are two options, cancel the event altogether – which many businesses have been forced to do–or, preferably, find a virtual alternative.
Virtual event panning basics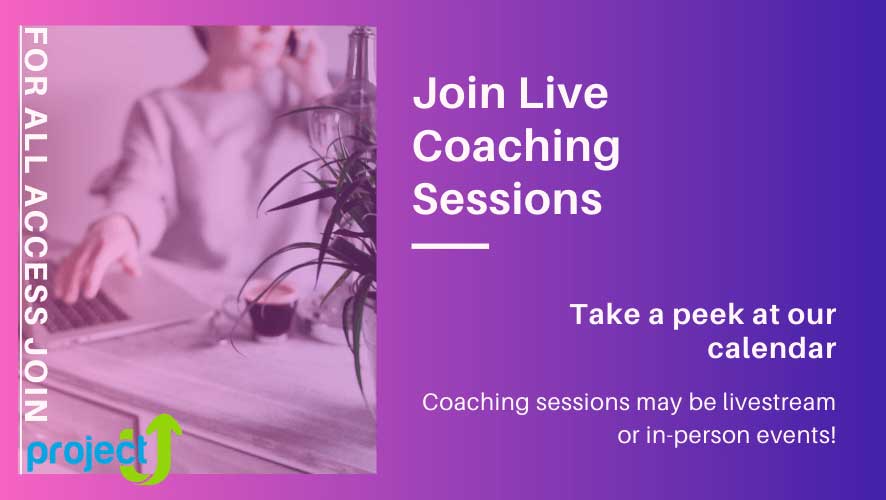 Take advantage of all your channels when marketing
As with any activity an organization undertakes, it's crucial that we keep the right audience informed. This is where strong marketing comes in. Without a targeted, promotional and creative campaign, those who are interested in what you're doing, may not find out about it, and your attendance and ticket sales will suffer for it.
An event marketing checklist for virtual events could consist of:
Social media announcement
Email marketing
Traditional flyers, posters
Digital banners for sharing
Blogging or adding content online
Video ads or highlights on YouTube
Website advertising and registration
Cross promotion with event speakers, talent, influencers
Infographics for sharing
Offering coupon codes and early bird discounts
Engage with your content (blog)
It's become something of a cliché, but in a virtual setting, content really is king; in fact, without content, you have no event. Tailoring engaging content for the virtual realm is critical since that tactile, face-to-face interaction is not possible.
Create a community
Alone doesn't have to mean lonely and creating community amongst your attendees is more critical now than it has ever been. Continuously engage with them on different channels and keep them updated on event changes and progression.
Gauging Your Success
Data capture and analysis is the only way to prove how successful the event has been. Social interaction, attendee data, ticket sales and analytical information may all be necessary, depending on your initial goals, when determining how successful you have been.
Useful reporting tools:
What to consider before going live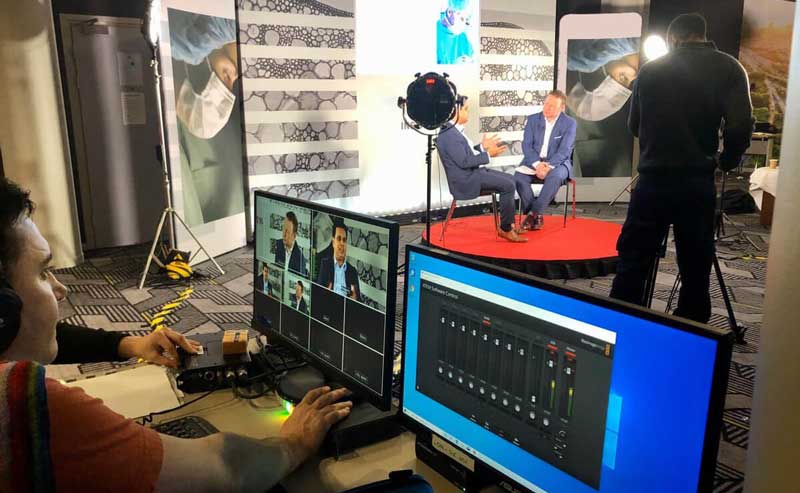 As we've already mentioned, your content is your event, and this alongside engagement and analytics data will make up the three core components of how successful your event will be.
However, there a few other things you may need to consider when going virtual, such as:
Video quality

Connectivity

The website used to stream the content

Presentation technology

AV technology and equipment

Live polling software

On-demand content creation

Interactive video conferencing

Surveys


Live Steaming Technology
With a virtual event, you're placing everything in the hands of technology–and there's really no way around it since attendees can't view what you're doing without a computer or mobile device.
However, it's essential to remember this technology is more than just choosing a good video conferencing tool.
Virtual events benefit from an entire range of technological platforms that help you host, promote, execute and manage each component of your event.
Below, we've listed the most essential pieces of online tech tools you should include in your event planning checklist.
Event website

Your website is the single most important tool you have at your disposal. In most cases, you'll be looking to keep current attendees up to date with the latest goings-on, or looking to interest a fresh pool of potential attendees.

Either way, your website should inform interested parties of the value of your event, highlight the timetable, showcase who will perform a talk, include the answers to the most commonly asked questions and entice people to sign up.
Registration software

Your registration process is the first opportunity you'll have for data collection, and this will prove crucial when you're looking to determine the overall value that the event has had for your audience.

Your event registration should allow attendees to register online for individual talks and programs, submit their personal information, and provide a payment where required.

A quality event registration platform is a must since you want to make the process as simple as possible for users, while still collecting everything you need on your end.
Email marketing

An effective email marketing campaign will drive interest, increase registrations and keep your attendees informed of announcements to create further engagement and anticipation.

Email is the most effective way to communicate with your attendees at all stages of the event. So much so, that according to Bizzabo, 40% of marketers believe that email is the single most effective tool for marketing an event.

Although social media is also useful in this regard, email allows the delivery of branded and personalised content, which can be tracked through open and click-through rates.
Conclusion
Your virtual event planning process should ideally follow a similar format to that of any other in-person event. Just as you'd take the time to view your event through the eyes of your attendees when planning a regular event, do the same with a virtual one.
As you execute the stages of your event, use your standard arsenal of tips and tricks to plan your event to ensure it's as great as it can be.
Don't be tempted to view virtual events in a unique light to that of an in-person event; it's important that you view them as the same to ensure you're planning the event to suit the goals of your organization and the interests of your audience.
---



Author: Tim Cook

Tim Cook is an events and marketing expert and the managing director of UK based events company versatilevenues.co.uk.