How to Expand your Nonprofit Target Audience and Reach (7 Tips)
As a nonprofit with limited resources, marketing and growing your organization might seem like an impossible task. But by taking some time to understand your goals, your audiences, and some of the best ways to use your resources to reach these people, you can achieve a lot with very little.
Ticketing discount for nonprofit events
Purplepass offers a discount for
all their nonprofit events. Learn more below.
If you're wondering how you can create a successful nonprofit organization, it starts with your audience. This article will cover the key steps you need to take in order to appeal to different audiences for maximum nonprofit growth and awareness.


1. Review your goals


Before considering your audiences, you need to establish the goals your nonprofit is trying to achieve. You're looking to grow, but does that mean you need to raise more money, raise more awareness, or both? Are you hosting nonprofit events and fundraisers? What are your goals?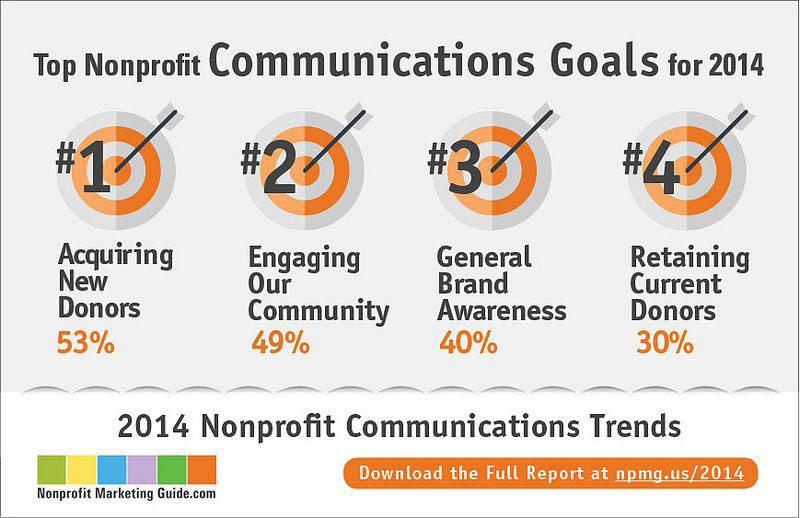 2. Understand and prioritize your target audience first


While you might feel like your nonprofit has a wide-ranging audience, you can't appeal to everyone and you don't want to waste resources trying to target audiences that won't help you grow. You need to focus on the audiences that you need to reach to achieve your goals first, then expand later.
When you're trying to achieve a financial goal, then you need to focus on investors and donors, or the people that can connect you with those people. If you need to raise awareness of your nonprofit, then this could be experts and influential people in your area that can talk about your organization's work.
Building a nonprofit target market starts with your goals and what your organization is trying to achieve. From there you can start to further dig into your audience and prospects.


Identify who would benefit from your nonprofit
Find common companies or groups out there and identify who their customers are
Research other charities similar to yours
Attend local networking events and find who is interested in your organization
Identify your target market by demographics, hobbies, interests
3. Create target audience personas


Once you've decided on who you will target, you can then create audience personas. These will help you tailor your marketing strategy and keep it focused on reaching these different audiences. Here's how it works:


What are target audience personas?


Personas are fictional people that fit in with your audience and are defined by their interests, habits, motivations, and other factors. You can follow the same strategy as you would use for building buyer personas for retail businesses; you just need to have a good understanding of who these people are first.
The best way to do this is by talking to as many people as you can — employees, members, donors, volunteers, and anyone else that you can reach.
You'll find that your different personas are varied, but they have some things in common. By looking at the different personas, you'll be able to narrow down a few channels and strategies that will help you to appeal to most of them.
Information you should identify when creating your personas:


What their goals are
What success means to them
What their job role or title is (this shows their purchasing power and position)
What publications or blogs they read
Age
Income
Level of education
Location (add targeting)
For a complete guide on creating buyer personas and building a nonprofit target market, click here.
4. Reaching different audiences for nonprofit growth


As a nonprofit, you will not have the same marketing budget that other for-profit organizations will have to reach their audiences. But once you've identified your audiences and where you can reach them, there are several tactics you can use with little to no budget:
Google Ad Grants


Nonprofit organizations can apply for Google's Ad Grants Program, which gives them access to $10,000 per month in Google Ad spend to be used for PPC campaigns promoting their cause.
They have certain requirements and you have to go through the application process, plus there are limitations to how you can spend the budget. But overall Google Ads are a really effective way to reach your audience.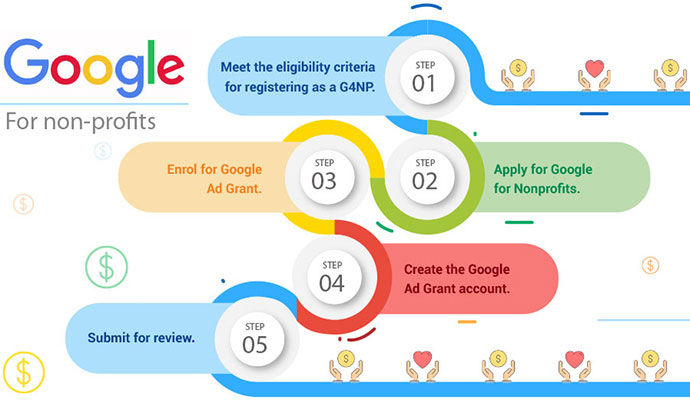 Create engaging content that's shareable


If you're able to invest some time and money into creating content, then you should make sure that it's aimed at your audience, and can be widely shared and repurposed.
Focus on sharing insights into your nonprofit, stories about what you are doing, and some of the struggles you are facing. It needs to connect with your audience, make them understand why they should care about your organization.
One of the best formats to use is going to be video — it's one of the most effective ways of sharing a message with your audience that really catches their attention. It can take some planning and consideration before you start creating video content. But it will be worth the investment because you can include videos on your website, share them on social media, and use them at fundraising events for nonprofits.


Attend and host events


Talking to people at events, meetings, and conferences will be one of the more direct ways of connecting with your audience and learn more about them.
You can talk about the work that your nonprofit does at specific events that your audience could attend, or share insights and expertise you've gained while working at the nonprofit at different industry conferences or speaking engagements. Alternatively, host your own fundraising events for nonprofits that will appeal to the audiences you are targeting.
With a good understanding of your audiences and what you need from them, you'll have a much clearer idea of which strategies and tactics you can use to reach and connect with them.