9 Things to Remember When Planning a Virtual Conference in 2020
Remote meetings have always been one of the most important elements of enormous events that have many guests (some of whom might not be able to attend in person). Whether its hybrid events (some in person and some online) or fully remote, guests will love the flexibility of attending online.
A conference registration software
Purplepass offers a reliable system for
mass online ticket sales and large
crowd support at the event gate.
But holding a remote conference event is not always as easy as it may seem. Remember these things when you start planning a virtual conference.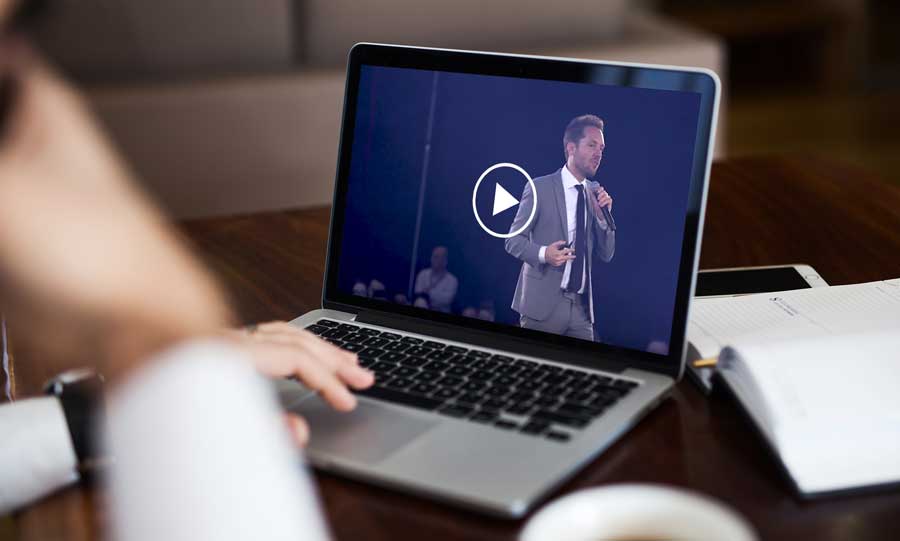 #1 Be flexible and adapt quickly
Firstly, understand that no matter how much you prepare for your remote conference, there will probably be some issues.
The number of problems you encounter will vary depending on your circumstances and, in particular, the number of attendees online. This is why you need to be prepared for as many issues you may encounter as you can – but you should also be flexible and adapt quickly to unexpected changes.
However, to minimize unexpected issues, try using one of these reliable streaming services:
#2 Optimism will get you through anything
Another thing you should definitely be is optimistic.
If you treat the conference as a burden or a situation you would rather get out of as fast as you can, you can expect everything to go wrong just because you don't have the right mindset.
You need to have a positive outlook on this event to solve complex problems that come up and lift your team's morale when they get discouraged because of the challenges you have to overcome. Planning a virtual conference comes with its challenges as we will discuss further. Going in to it with the right mind set will turn these challenges into small obstacles.
#3 Choose the right platform for your event (research!)
One thing that many organizers often overlook is the platform they use for hosting and streaming their conference. But this is actually a big mistake because not all platforms are created equal; each comes with unique features and tools catering to different event types.
If you don't have the time, ask your staff to find the top 5 video streaming platforms and break them down by their features and overall differences between each. From that list, you should be able to identify what software will offer the most support for your remote conference.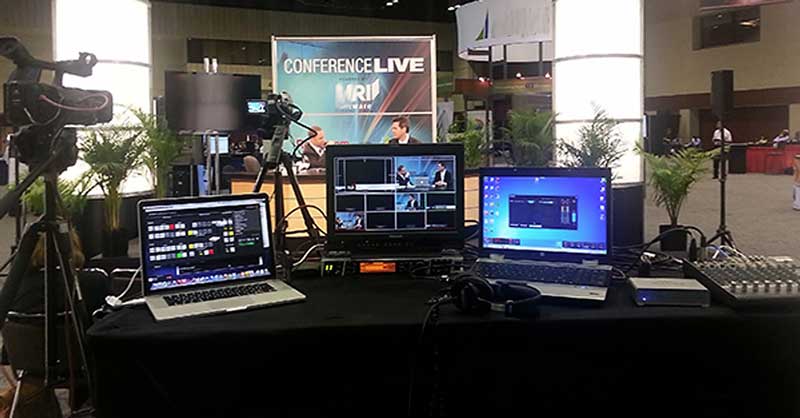 #4 Double-check your equipment
Before you launch your event, make sure that all of your tech is working correctly; do multiple run throughs! Check your equipment when you first start planning, then during the process of planning, and then some time before the conference itself.
This way, you can make sure that you don't have any unexpected last-minute technical errors or issues to be dealing with instead of hosting the conference. Equipment you may need:
Tripod mount for camera or smartphone
Smartphone or camera for live streaming
Recording and audio device
Adapters and cables/input/outputs
Laptop program or streaming service
Headphones
Sound panels/soundproofing foam depending on the venue
Staging
Lighting equipment and displays
Microphones and lavaliere mics
Green screens
Decoration and staging furniture
#5 Structure your event correctly
Though it may be tempting to focus all of your attention on the problems that can come up, remember to dedicate time to planning the discussion.
How are you going to structure your conference?
What topics will you cover? Themes?
What matters should be discussed?
Will there be specific people speaking at different times or is it a free discussion? Special guests?

How will guests be able to engage online? Chat bots? Live commenting?


You need to plan all of these aspects beforehand to really be ready for your online conference.
#6 Communicate with the participants
Communication is somehow one of the most affected elements of pretty much any endeavor (be it a school project, a business discussion, friends hanging out, or a remote conference).
We aren't talking about communicating during the event, but your marketing efforts leading up to the conference. How are you staying in-touch with your customers or bringing in new ones?
Email marketing and newsletters
SMS Marketing - learn more here
The Email Customers tool via Purplepass
Social media posts and shares
Traditional advertising
Marketing from special guests or other presenters at the event
Press releases
Video marketing/live streaming promos
For a more detailed list, download our Ultimate Event Marketing Guide.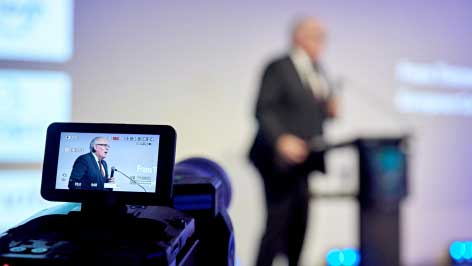 #7 Be organized and patient
Even if you plan everything to the smallest detail, you need to remember that you are not the only person participating in the conference (special guests) and someone might make some mistakes that you can't really predict.
This is why you need to remain organized and collected in any situation.
This will allow for the issues to be resolved quickly and for the conference to go on without too big of an interruption.
#8 Always have a Plan B
Whatever you have in mind for your conference, you should still anticipate the worst-case scenario. If such a thing happens, you need to have a plan B to resolve it.
This highly depends on the situation and all the possible scenarios of things that could go wrong.
Interrupted WIFI or going offline
The chat/comment feature not working
Audio issues
Issues with connecting with other speakers if streaming from different locations
Troubles going live or streaming problems
#9 Don't forget what comes after
Last but not least, you shouldn't forget about what comes after the conference.
Depending on the purpose of your conference, you will want to have something to follow it up with; a.k.a a post-marketing event strategy.
For more tips, checkout our blog on creating the perfect post-event marketing workflow.
Final Thoughts
All in all, holding a successful remote conference is very much possible if you know what you are doing. Most of the time, organizers tend to make simple mistakes that can be prevented with a bit of proper planning and preparation.
Follow the tips in this article and you will be able to set up such a conference properly, allowing all the participants to enjoy the experience.
---
Author: Ana Mayer

This article was written by Ana Mayer, a project manager with 3+ years of experience. While projects can do without her participation (which means almost never), she likes to read and create expert academic materials for the Online Writers Rating, Best Writers Online review website. Such work gives her the opportunity to write articles on the most relevant topics of today.