Purplepass Partners with Modern Tribe for Ticket Management in WordPress
We are excited to announce our new partnership with Modern Tribe, a digital solutions platform! Event planners can now download and extend Modern Tribe's The Events Calendar by also integrating Purplepass' new WordPress ticketing plugin for ticket and event management.
This means promoters will be able to create events, edit them, view stats, and have ticket widgets automatically installed on their event pages without ever leaving the WordPress admin panel.
Give customers the buying experience they deserve while making it easier for you to create, publish and sell tickets. Create and manage your events directly within WordPress!
How does the WordPress plugin work?
Sync Purplepass events to your WordPress website in minutes making event management simple and cloud-based.
Create the ultimate buying experience by combining The Events Calendar and the powerful ticketing features of Purplepass.
Build calendar widgets
View stats and reports through WordPress
Upload organizers, vendors, venues from past events
Create custom ticket packages
Build coupon codes, discounts, and manage fees
Import current events or add new ones
Ticket widgets are automatically installed
and more!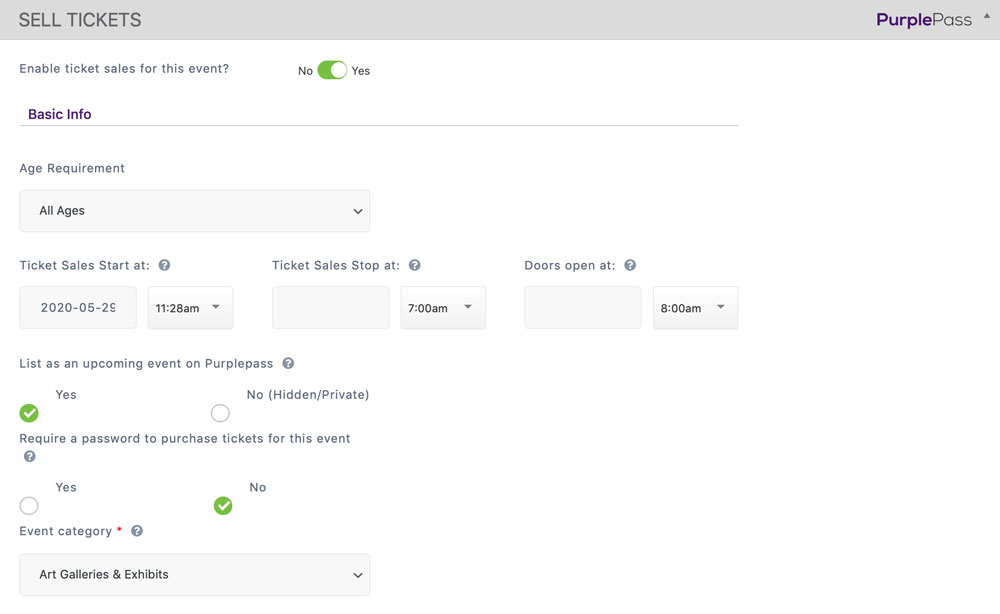 Similar to building events on Purplepass, now you can manage everything from your WordPress admin panel. Once you create and publish an event, it will then be live on the WordPress site and your Purplepass account.
It's easy to add new events, import current ones and keep your calendar filled year-round using this WordPress ticketing plugin.
Event management built-in to WordPress
Gives customers a great buying experience
by selling event tickets directly on
your own WordPress site.

About The Events Calendar by Modern Tribe
Modern Tribe creates custom websites and digital solutions to connect users to different platforms and amenities online. The Events Calendar is their powerful calendar tool that makes managing events simple and provides the best experience for you and your guests.
This event calendar for WordPress by Modern Tribe allows users to create a calendar on their website that makes finding, purchasing and selling tickets easy.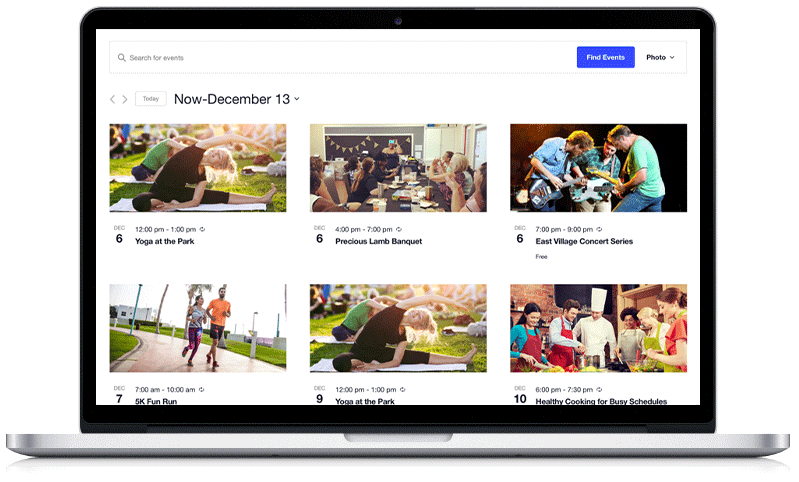 Create calendar grids, lists or day-by-day
A responsive calendar that can be viewed from any device
Save all event information and use for new events
Stay organized with categories and tags
Available calendar themes or build-your-own
Import and export with their CSV importer
The Events Calendar offers even more functionality with premium add-ons, including Events Calendar Pro which adds recurring events, additional calendar views, and custom fields, among other features.

The Events Calendar in three steps (getting started)
Getting started is easy and only takes a few minutes. First you need a WordPress account, if you don't have one you can get started here.

1. Download and install the Purplepass plugin for WordPress. Available for free on WordPress.org.
2. Login, sync or start adding your event details. You can follow our 3-step process to sync events with The Events Calendar upon downloading.
3. Start selling! Customize your layout, view stats, add vendors, and more all within WordPress.
Managing tickets in WordPress
Request a demo below and one of our
client representatives can demonstrate
our plugin in action.
---
Related Articles: