Starting a Nonprofit: Where Do You Begin?
Creating a nonprofit organization to meet a need in your community takes some serious research and planning to begin on the right foot.
If you are interested in starting a nonprofit organization, consider following this plan to help get you started and on the right track to reaching the intended goal and creating an organization that has a chance at being successful.
Purplepass for nonprofits
We offer a discount to nonprofits - explore
all the benefits by requesting a demo below.
Step 1: Do your research
Before starting any project, especially a nonprofit, plenty of research is always required to get an understanding of what's to be expected.
Proper research will answer vital questions that can outline a specific need your community might be lacking, as well as the tools and resources needed to meet that need through your non-profit organization.
Individuals setting up a nonprofit should be able to answer the following question with confidence and identify each point of interest associated with the goal of the non-profit.
Is there a need in the community for your nonprofit?
As a member of your community, you may notice that there is a pressing need for a vital service that isn't being met.
Maybe not just within your community, but the country.
Focus your efforts on meeting these needs through a well-organized nonprofit organization designed to effectively tackle those needs with the resources that are available and can be attained with some hard work and research. If you're wondering how to make a successful nonprofit organization...it starts with your community and your mission.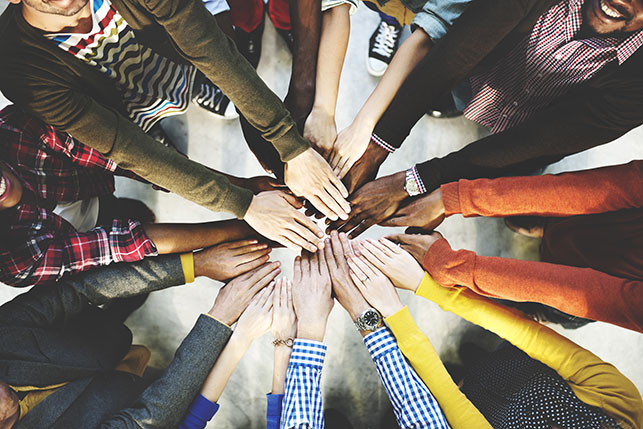 When assessing your nonprofit idea, make sure to identify any already established organizations that might be similar to your own ideas.
Are they already doing what you wanted to do?
How would you do it differently?
Is their mission statement different from your own?
Instead of creating your own organization, would it be possible to partner with a similar company in your community?
Is your idea new, borrowed, or similar to something already out there?


Make sure to coverall your basics.
How will you finance the organization during start-up?
Identify how you can get the funding necessary to create the non-profit, or at least to get started.
Do research to discover grants that may be available, as well as any members of the community and businesses that have shown an interest in helping non-profits in the past.
Don't be afraid to network!
The Center For Nonprofit Excellence gives out three grant opportunities online each week, as well as other fundraising resources; they are just one of the thousands of resources out there to get you started.
The National Council Of Nonprofits also has a variety of tools to offer as well as resources, publications and information for nonprofits just starting out.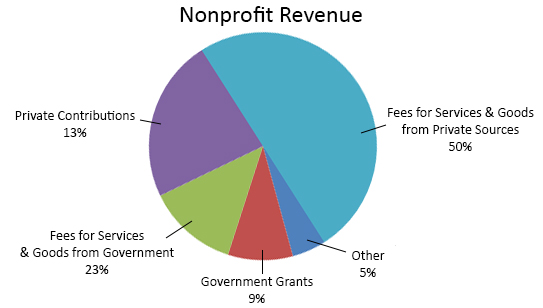 What are the starting costs?
Identifying the necessary costs of starting the non-profit will involve creating a comprehensive business plan with an outline of all the resources and assets necessary to begin.


The total figure should include the following:
Office Equipment
Personnel if applicable
Name and Registering A Trademark
501(c)(3) Status
Website
Insurance Coverage
Facility Fees if applicable
Other paperwork
Incorporation

This guide on "How much money does it cost to start a nonprofit?" should give you a better idea on setting a budget. In addition, an in-depth outline of funding sources should be covered and confirmed before beginning operations.
Purplepass for volunteers
Not just for tickets! Create volunteer
sign up pages and dashboards.
How will you create awareness and demonstrate the impact?

Creating awareness of a non-profit organization will be one of the keys to making a successful nonprofit organization. Start by formulating a business plan to increase community awareness and include a strategy to get community leaders and residents involved in its impact.
You should also have a plan to show the impact the non-profit is having on the issues at hand, and have documentation available to the public at all times.
Step 2: Build a foundation
Creating the team that will serve as the foundation of the organization is perhaps one of the most important parts of the non-profit's success. Finding top talent, whether it's 1 to 2 people, or an entire team, is what's going to ensure a smooth operation on a day-to-day basis.
Every nonprofit is different with a different budget, but that doesn't mean you can't get an amazing staff.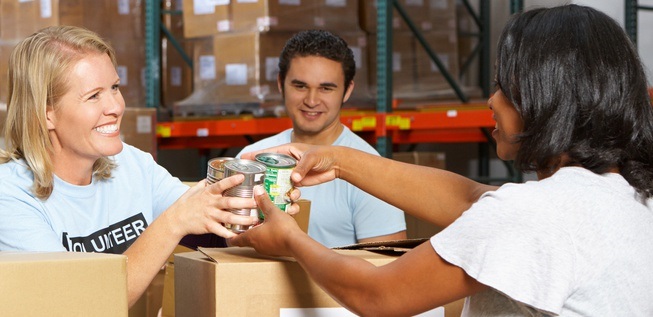 Start a volunteer program or internships to handle marketing while experiencing no decrease in budget. No matter how you bring on staff, make sure they have the same passion for the brand that you do!
After bringing your team together, it's important to start off right.
Make sure every one is clear on the mission of the nonprofit by providing a mission statement. This is truly the foundation of your organization and why it exists, so make sure it covers everything!


Here are a few examples of nonprofit mission statements:


Support a classroom. Build a future. Teachers and students all over the U.S. need your help to bring their classroom dreams to life. Get crayons, books, telescopes, field trips, and more for a classroom today.

What started as a small group of families gathered around a kitchen table in 1979 has blossomed into the nation's leading voice on mental health. Today, we are an association of more than500 local affiliates who work in your community to raise awareness and provide support and education that was not previously available to those in need.

-NAMI



Ocean Conservancy is working with you to protect the ocean from today's greatest global challenges.TOGETHER, WE CREATE SCIENCE-BASED SOLUTIONS FOR A HEALTHY OCEAN AND THE WILDLIFE AND COMMUNITIES THAT DEPEND ON IT.

You get the idea!

Creating a solid mission statement that represents your brand is the start of building a nonprofit. Once you build your mission, you can build your brand by creating a logo, website, brochures etc.
Step 3: File the correct paperwork
Does this sound important, that's because it is; filing the correct paperwork is necessary to begin any nonprofit.
Make sure to check with your local government and both state and federal authorities to discover which paperwork is required to properly begin your organization.
There are a variety of resources at the Department of Revenue in each state. There is usually a designated specialist who can work individually with you to guide you through the process and review all the provided documents for accuracy.
For example, the Washington Department Of Revenue walks you through that state's requirements of every nonprofit.


In Washington, nonprofit organizations are generally taxed like any other business. They must pay business and occupation (B&O) tax on gross revenues generated from regular business activities they conduct. They must pay sales tax on all goods and retail services they purchase as consumers, such as supplies, lodging, equipment, and construction services. In addition, nonprofit organizations must collect and remit retail sales tax on their sales of goods and retail services.
They will walk you through all registration requirements, purchases of consumable supplies, equipment, furniture, retail services, fundraising, donations, schools, government, churches and other organizations sales tax.


Step 4: Federal tax-exempt status
Nonprofit organizations are tax-exempt and should be registered with the state and local government to appropriately reflect this status.
The appropriate forms should be completed, turned in, and authorized along with other required paperwork. A variety of documentation and verification will be required, as well as quarterly and end of the year reporting.
Step 5: Initial internal set up
Once all the paperwork has been completed, and you have proper authorization to begin, you can set up your internal framework.
Begin by identifying each department that will perform a function in the organization (marketing, fundraising, accounting, the organization's board, sponsorships, partners etc.). Now the time to go over your business plan and make things happen!

Here are a few things your nonprofit business plan should include:
Goals and milestones
Current and possible beneficiaries, partners and stakeholders
New growth opportunities
A marketing plan, outline and goals
Attracting more volunteers and any internship programs
Attracting donors and investments
Document all you're fundraising, financial model, donations etc.
Your target market
Products, programs and services
Impact plan
Financial plan

Donor box puts together an excellent guideline for creating a business plan that you can fill in along the way to create your own.
Create your business plan here.
If you have identified a need in your community or area, and want to make a positive impact on people who are affected by this pressing issue, then you may consider starting a non-profit using this helpful advice to get started. Good luck!!