Event Ticketing for High Schools, Universities and Education
When ticketing comes to mind you think of concerts, festivals, and fairs, but most companies fail to address ticketing management softwares for school districts.
Purplepass' online solutions and event management systems are optimized for all school districts, universities and educational programs with a box office that can ticket for all your needs:
Theater
Educational Lectures
Visual Art Performances
Brand & Orchestra
Sports & Activities
Lectures
Conferences
Meetings
Fundraising & Donations


Use your students' IDs as coupon codes
Students can access discounted tickets using their
IDs during the checkout process.
An easy-to-use ticketing software set up
The event ticket management system can be easily set up and ran by school staff, parents and/or volunteers.
Everything can be done right through your Purplepass account with an event management app that interacts with your equipment and smartphones.
We provide you with all the tools and hardware you need to easily setup and run a box office whether you are expecting 50 or 50,000 people.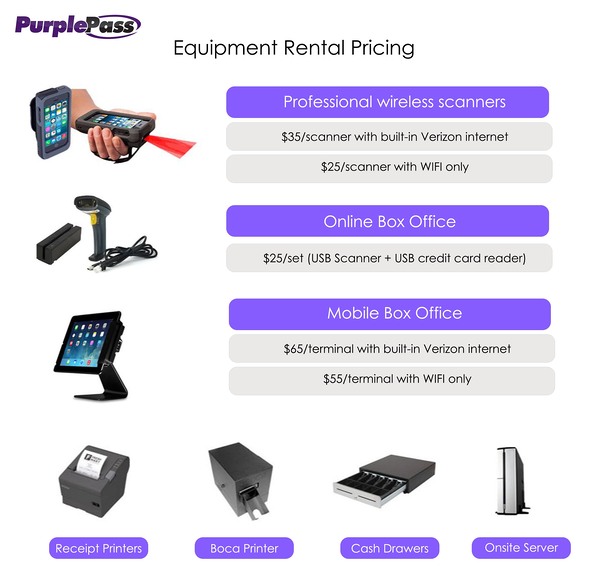 Live reporting & ticketing stats for schools
Everything you need is at your fingertips, and that includes live reports, stats, check-ins, guest lists reports; you name it, we have it.
The stats we include are:

Ticket Sales
Distribution
Marketing
Social Marketing
Geography
Attendance
Coupon Codes
Guest Lists
Box Office


Custom Reporting
Financial
Customer
Marketing
Guest List
Detailed Event Statements
Charges & Invoices
Real-time sales alerts are also sent right to your phone or account, so you can watch as people purchase tickets to your event!
You will have the ability to view all your sales broken down by payment method, terminals used, and ticket types purchased.
That way you know what is working and what isn't.
Ticketing for schools and education
Create student ID codes, online registrations,
orientations, donations, season passes and more!
Features and customization options for your events
Purplepass gives you all the right tools to customize your event while making it easier to manage.


Sale control:
You can customize when particulate ticket types are available for sale.
Schools can set it and forget it, giving them more time to focus on other upcoming events and their students' needs.
Multiple ticket types:
You can create as many ticket options as you want–there is no limit.
Create general admission, adult tickets, children tickets, military discounts, VIP tickets, early admission, parking, packages, season passes…you name it!
Student IDs as coupon codes:
You can create an unlimited number of coupon codes and discounts students, staff and parents can apply to their ticket when purchasing online.
By using your student's ID as a coupon code, parents and relatives can get fast comp tickets online for free events such as graduations and ceremonies.
You can grant access to your account to as many users as you wish.
You have full control over exactly what the users can see and do, from setting view-only access to certain parts of the event to full view/edit privileges for every aspect of the event.
Sometimes you are registering for school, signing up volunteers, purchasing school parking, attending lectures for extra credit, etc.
You can customize the verbiage of the buying experience to match exactly what you are selling, leave notes and communicate clearly to your buyers online.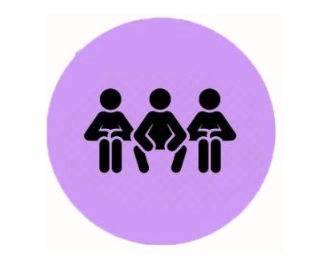 Assigned seating and custom stage maps
Purplepass has a powerful assigned seating ticketing system that will give your guests the ability to select their seats from an interactive seating map, see the venue's layout and choose their seats all on their own.
This is great for relatives out of town who are unfamiliar with your seating layout and/or want to reserve seats by their family.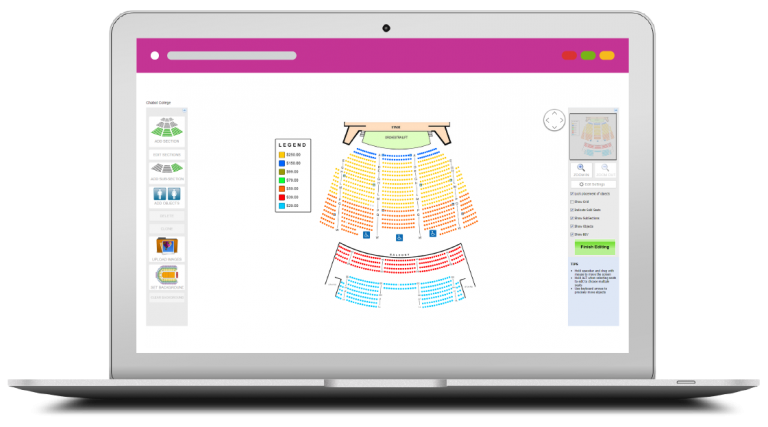 The following are features offered with assigned seating:
Graphically driven
Full Control to Build & Manage Maps
Full Service Map Building for FREE
Color Code Sections
Choice of circles or images of seats
Preveiw of Stage
Handicap
Custom Messages
Media
Built-in Icons
Bird's-eye View
Support for Tables, Rows, Booths, etc.
Mobile Friendly
Learn more about other districts and universities we work with and read their real reviews on how our software worked for them below.
A complete hub for schools
Purplepass has everything the education
industry needs to run their events online.