Herron Entertainment Turns to Purplepass for Stand-Up Comedy Event Support
Herron Entertainment, LLC, an entertainment company that specializes in live performances and is particularly well-known for its stand-up comedy show production, has partnered with Purplepass for the last few years.
The entertainment company is US Army veteran-owned and operated, with shows in 48 states every month, and a calendar full of events for their traveling comedy tours.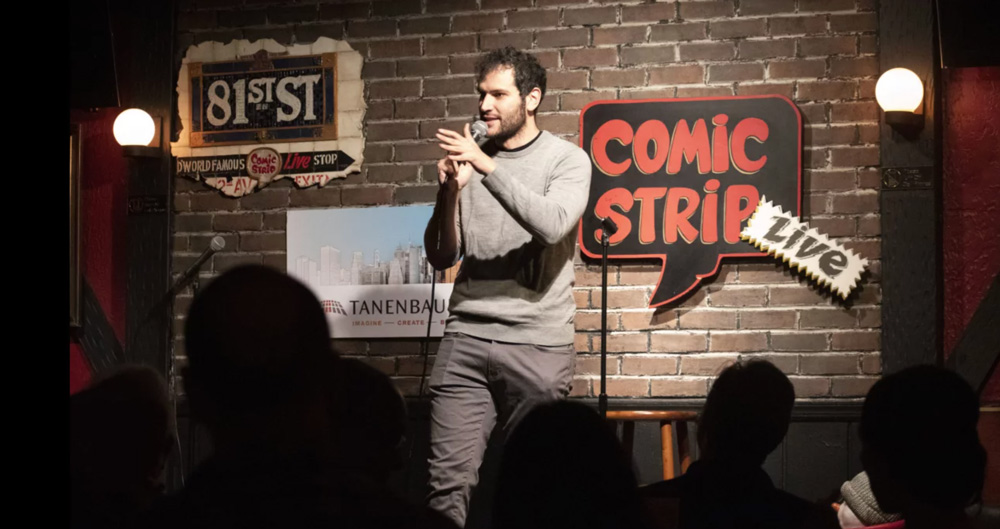 One of the main reasons for switching to Purplepass was the lack of customer support provided by other event and ticket management software.
"The customer service I have received and the step by step assistance I have gotten is the main reason I am happy to have switched to Purplepass." - Ronald Herron
With Purplepass, promoters have access to one-on-one client care support, 24/7/365 phone support for promoters as well as their guests, plus onboarding and training support for users.
Upcoming Events
The comedy shows produced by Herron Entertainment are renowned for their quality and ability to provide a great night out for audiences across the United States. Their comedy tours have already hit 3500 venues across the country, and their stand-up comedians from New York to L.A. are currently on the road, sampling the local fare, and local drinks, and providing the finest and funniest in comedy entertainment.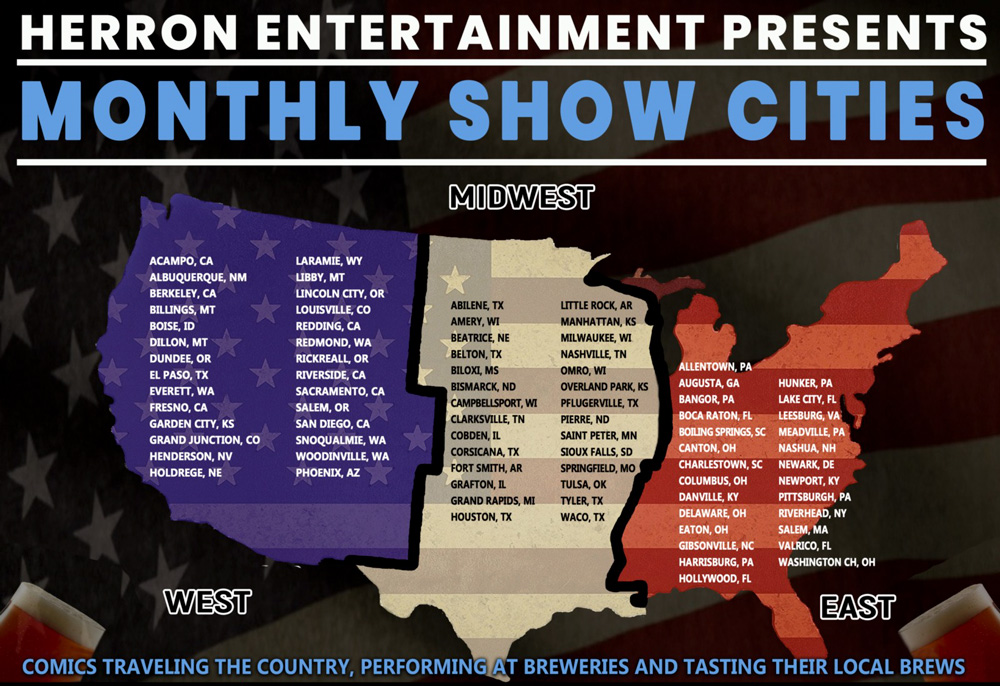 The tour takes top comedians who you've seen on TV and sends them out on the road to tell jokes throughout the country. When this tour comes to your town, you can be sure of an evening of hysterical laughter. For more information on event details and to find a show near you, click here.
If you would like to contact the entertainment company directly, click here.
The collaboration between Purplepass and Herron Entertainment is poised to transform the event management and ticket sales processes for the latter. With Purplepass' innovative software, the ticketing process will be streamlined, resulting in a more efficient experience for both the company and its patrons.
This partnership is a perfect match, and it will undoubtedly aid the entertainment company in its ongoing mission to offer top-quality comedy shows to audiences nationwide. To enjoy a fantastic evening filled with laughter, be sure to catch their next comedy show in your area.
---
About Purplepass
Purplepass is an industry-leading event management software that specializes in providing comprehensive solutions for events of all sizes. The platform provides an easy-to-use interface that allows organizers to create and manage events, sell tickets, and promote their events with customizable tools.
With Purplepass, event planners can streamline their operations and provide their customers with a hassle-free ticketing and registration experience. Their innovative solutions help to simplify the event planning process and enable organizers to focus on delivering memorable experiences for their attendees.