23 Things Every Marketer Does That You Should Be Doing Too
There are over 5,200 events and meetings every single day in the United States.
As an event marketing director, your goal is to make sure that people come to your event instead of the thousands of other ones happening on the same day.
On top of that you have to build brand awareness and reputation online.
There are hundreds of different tasks you need to accomplish as a marketer, so how do you know you're taking advantage of everything out there?
To help get you started, here are 23 things that every marketer SHOULD be doing or including in their marketing efforts.
1. Develop a Buyer's Journey
Before you start creating ads, establishing marketing workflows, or working on your organic campaigns, you need to know who you're targeting.
Developing a buyer's journey is your first step towards understanding your audience and making the most of each marketing dollar.
People are 57% through the buyer's journey before they're even ready to talk to sales or think about converting.
You need to make sure that your buyer's journey is accurate enough to get them to that step. Otherwise, you're throwing money at a wall.
A lot of marketing teams over look this and jump into building content, ads, landing pages etc. that aren't tailored to each step and do not match the workflow of these customers.
In order for people to build a sense of trust towards a brand or business, 90% of the time they follow this pattern of awareness, consideration and decision making before purchasing a product.
2. Create Content
CMI says that content is the single most effective way to reach your audience. And over 50% of marketers say that their content marketing strategy is the most important strategy in their toolbox.
The content you put out attracts people to your brand and, if it's good, they'll stick around to consume more. That puts them right where you want them, in your funnel. Ideas for content creation usually starts with a blog, guests posts and putting out press releases.
The goal is to draw in new customers with informative guides, ebooks, instructional posts teaching them how to do something relevant to your services, company or event. You are not selling them anything, but teaching them how something works.
The goal is that they'll keep reading your different content and eventually start learning more about what your company does out of curiosity which usually leads to sales.
Or, when it comes the time that they need your services they'll remember your content and the valuable information they learned from your company and go with you. Why? Because you proved that you were knowledgeable, helpful, and understanding of your customers' needs.
Having trouble with your content strategy? Think about content cross-promotion.
3. Use Forms and Pop-ups
We know what you're thinking.
"Why would I use pop-ups, those are spammy?" Get this — high performing pop-up forms have a conversion rate of just under 10%!
A few simple pop-ups on your website can lead to tons of fresh leads and conversions.
The idea of a pop-up is to offer visitors something valuable like a free guide, or lesson in exchange for their information (see examples below).
Every marketer should incorporate these into their websites and event pages; it's a fast way to collect data on your leads and convert them quicker.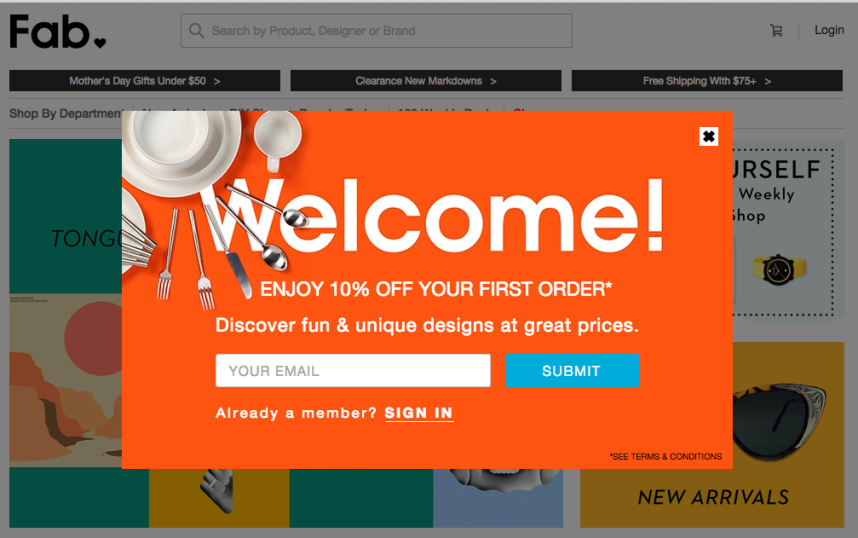 4. Create Landing Pages
Landing pages are the bread-and-butter of your website conversion strategy.
They get users to take action, input their information, and even purchase content.
Using smart landing page hacks can turn your subpar marketing campaign into a conversion machine.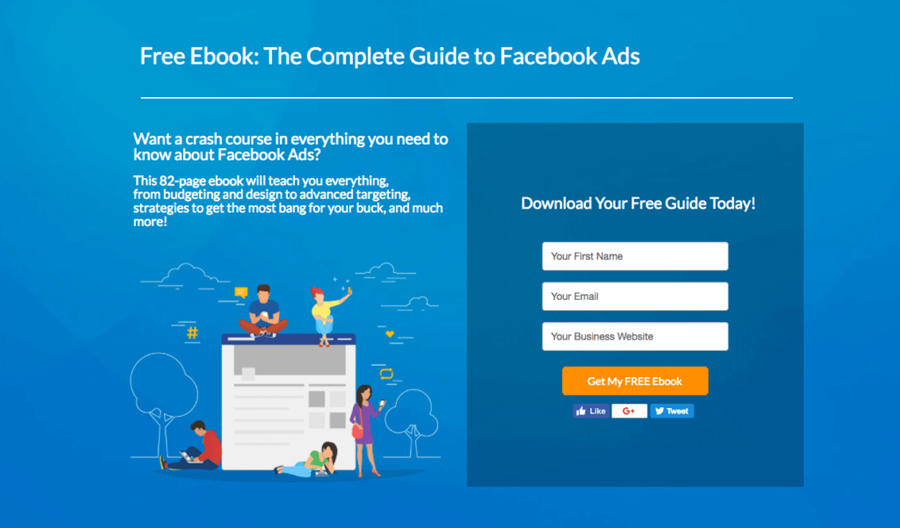 Here are a few different ways you can use landing pages to increase your conversion rate:
- Create the feeling of urgency or the feeling of missing out by putting out pages with last-minute deals, discounts, and other opportunities people might miss out on.
- Use captivating headlines that spark interest and captures your audience's attention. Basically, something they just can't pass up on.
- Keep it simple, minimal and straight to the point. Make it easy for them to see what you are offering, fill out the form, and get their reward.
- Want them to stick around for a while? Embed a video or images that tell a story and draw people into staying on your page for a while.
5. Make Some Lead Magnets
You can't just throw landing pages around willy-nilly.
Give people something in return.
Create some amazing content or hand out some freebies behind a landing page form. You get information, and your users get value. It's a win-win!
Here are some ideas of different lead magnets you can use for your campaign:
Ebooks
Downloadable Guides
Checklists or spreadsheets they can fill in
Downloadable Templates
Toolkits
Resource lists and yearly stats
Event planning timeline/planners
Printable material
Gated Content or Blogs
Webinars, Tutorials, Online Courses
Certifications
Yearly Report
Discounts, Coupon Codes
Samples
Giveaways, Prizes, Merchandise
6. Put Out Videos
Marketers who use video grow their event revenue 49% faster than those who don't.
You can stick the videos on your website or even try using YouTube to grow a sustainable video strategy.
We recommend starting with YouTube and building, sharing your content from this platform.
The platform has 1.9 billion people that currently watch over 1 billion hours of video daily…that's 8.4 minutes per person on the planet. Long story short, put videos on YouTube.
7. Be Consistent With Branding
By now, you have videos, landing pages, lead magnets, and content. Make sure that ALL of these elements are branded effectively and (most of all) consistently.
Having consistent branding on all platforms and content types boosts overall revenue by 23%.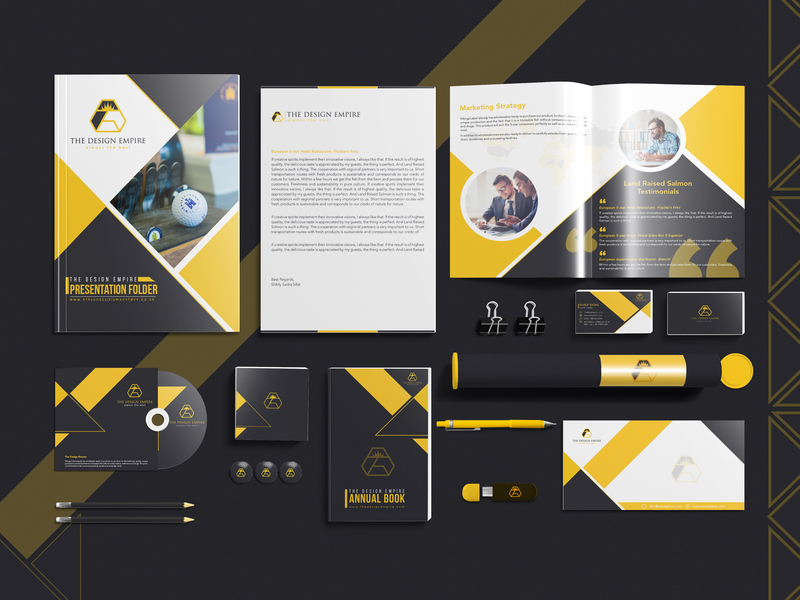 Think about it this way - everyone knows the brand Mcdonalds by the yellow arches of the "M". Now, imagine if we saw an ad, and the arches on the logo were green or the overall design had no yellow or red incorporated into it.
We probably would be able torecognize the symbol, but it wouldn't instantly click that this was an ad for Mcdonalds.
Your goal as a marketer is to create a recognizable brand, that when people see it, they instantly know what it is.
Everything you do should incorporate aspects that correspond with each other and represent the brand as a whole (see example above).


8. Create Automated Email Workflows
You can score $32 for every $1 spent on email marketing, but sending out emails manually is a serious pain.
Automated email workflows can ensure that all of those prospects that fit into your target audience get sent valuable emails without breaking your fingers.
A workflow is a series of automated tasks you create that can be triggered based on pre-determined actions your leads make. For example, let's say you hosted an event and you want to follow up with your guests a few days after to see how everything went.
You could create a workflow like this:
Enrollment Triggers:
Contact attended X event on X date
Delay 3 days
Send email with event survey and feedback collector
Thank them for coming
Delay 1 weeks
Announce other upcoming events
Delay 3 weeks
Send email with promotion offers for next event
Enroll them in SMS messages
Workflows are great for marketers who don't have the time or resources to follow up with each individual customer and automation ensures you don't skip one.
Tools for creating automated workflows:
9. Automate Customer Support Elements
Speaking of email automation, sending out automatic customer support emails conserves your time and support power.
41% of customers expect a reply in 6 hours (even if they send the email at 1 a.m.) Automating the first response is a crucial way of guaranteeing you are putting out exceptional customer support.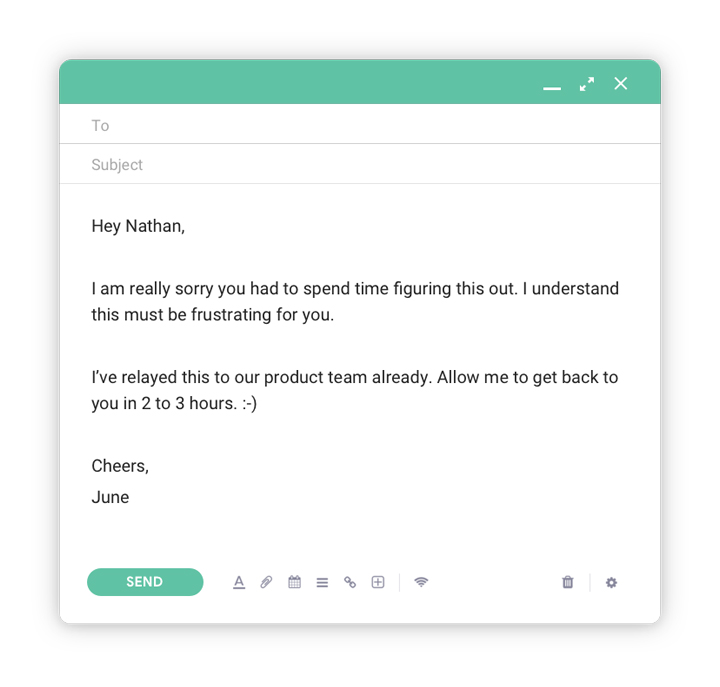 10. Have a Fast Website That's Mobile Ready
A 100-millisecond delay drops your website's conversion rate by 11%. And 79% of people won't return to your website if it didn't load correctly the first time around.
Make sure that your website is speedy. Also, make sure it's mobile-ready because 57% of people will avoid a business without a website that's mobile-optimized. Ya, it's a low blow!
Being mobile-friendly is one of the top properties if not THE TOP regarding their website and online presence.
According to Front Burner Marketing 50% of searches made mobile are aimed at local businesses, while 61% of mobile searches result in a phone call!!
11. SEO
Your website's SEO is the single most important way to bring in customers to your website or company page online.
Unfortunately, SEO is also one of the trickiest things to nail, trust me! If you need to build your rankings fast, try these simple tips for boosting your SEO.
12. Leverage Keywords
Having the right keywords can be the difference between a blog post ranked on page 1 of Google and page 10.
Your keywords can also make-or-break your social campaigns by improving (or reducing) your searchability.
Long-tail keywords are currently a massive component of SEO, so make sure you're using them effectively.
What are long-tail keywords?
Long tail keywords are about three and four keyword phrases related to your business or services. Meaning, they are very specific to what you are selling or trying to promote. Marketers use these keywords to make their business more searchable online.
The idea is to match that search phrase so you appear on the top of their searches. If you come up for exactly what they searched, most likely they will buy or purchase your services.
Here is an easy example for creating long-tail keywords.
My company is a dog grooming business.
We specialize in, of course, dog grooming, but we also offer spa options for our guests waiting (massages, facials, mud baths, etc.).
That way they don't have to wait around and can get "groomed" as well. Our services are also cheap compared to your competition.
Now how would people search for this. Most people might type in "dog grooming", "dog groomer near me", etc.
These are keywords, but these are VERY competitive keywords. A lot of dog grooming companies will be using these phrases in their website, ads, blogs etc. to draw business.
If you are just starting out, you can't compete with that. Instead, you need to find keywords that are specific to your services that people might search, that other business aren't using that much.
"Dog grooming and spa", "cheap dog grooming", "spa for you and your dog" etc. If you can build these keywords, you will rank higher and come up more when people are searching for a service you specialize in.
This guide will walk you through the different tools you can use to find noncompetitive keywords, and building your own.
13. Use Re-targeting (a.k.a Pixels)
When a user bounces off of your website, their journey isn't done. Send them retargeted ads via pixels to reel them back in.
Simply put, retargeting lost customers can boost bottom-line revenue by 33% and almost every marketer is doing it!
14. Create Referral Programs
We love referral programs! Customer loyalty programs and referral programs can be significant conversion boosters that more and more marketers are using.
After all, 92% of people trust referrals from people they know.
How do they work?
Have you ever been referredbor suggested a product or service to try by a friend or coworker? This would be a referral.
Starting a referral program or word-of-mouth encouragement is a fast way to get people to purchase tickets.
But how?
Well, according to Sujan Patel, 92% of consumers trust referrals from people they know and word-of-mouth is directly responsible for 20-50% of purchase decisions. People are just 4 times more likely to buy when referred by a friend because they trust them.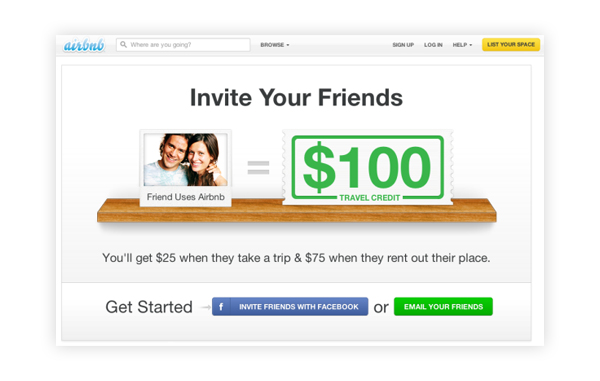 What are some referral programs worth trying:
Either (1) after making a purchase, your customer can share a link to a friend with a tracking code, if the friend uses that link to make a purchase, you can get notified of this referral.
Or (2) have a place on your form where they can enter the information of someone who referred them.
If you want to monitor the referral program even further, you can (3) select random customers by sending them a link to share (limited one referral).
When putting out this program, make sure to establish the ground rules, limitations, and overall standards so people know how it works...
(4) To get a higher click-through rate, you can create a landing page with a form, where people can email a friend referring them to your event in exchange for an award from you ONLY IF they purchase a ticket.
You can also automate this as a pop-up or to send through email after they purchase a ticket.
Other campaigns to try:
(5) Give & Get campaigns. If you refer a friend, they get a discount on their purchase and you get a discount if they place an order.
(6) Give a gift card after their referral makes a purchase. Then the referral can share a link for their chance of a gift card and so on.
15. Create Affiliate Programs
What's better than your past attendees converting their friends?
Influencers converting them? Affiliate programs can generate around 15- 30% of marketing sales worldwide.
We've all seen these programs, usually after a YouTube video or reading a blog piece reviewing a product/service.
The material usually ends with the influencers providing a link where people can shop for the product they just reviewed.
So who is benefiting here?
Both the company and the influencer! The company is getting more sales from a new target market that the influencer is reaching.
Depending on the deal, the influencer is usually paid depending on the amount of purchases made that track back to the link they provided or the number of clicks the link gets.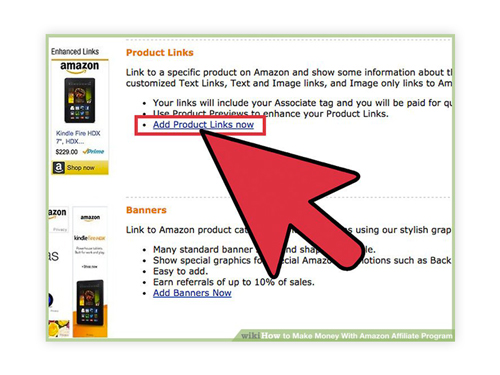 16. Go Above and Beyond With CTAs
Your call-to-action is the cherry on the top of your marketing pie.
A Call-to-Action (or CTA) is an image, video, or line-of-text that grabs users' attention and converts them into customers. You see these everywhere. Every ad that has a clickable button that says "Buy Now" "Learn More" is a CTA.
Below are examples of call-to-actions.
Please tell me you are using these?!! Why ... here's why.
17. A/B Test Everything
Want to know if you could do something better?
A/B test it. Your blue CTA buttons may convert 20% better than red-colored ones. Your blog posts may score more points with your target audience if they're funny, smart, or serious. How do you know what tone works?
You can run A/B tests a variety of different ways.
The best way is to take advantage of some of these online tools that will automate the process showing a 50/50 split of the two variations to a different audience and later giving you the best converting version after a period of time.
18. Buy Paid Ads
Let's be honest — social media is pay-to-play. And you definitely want to play.
Yes!
Paid ads cost money. But if you put out good ones, you will get a return (and then some) on your money. We recommend starting with Facebook for B2C and LinkedIn for B2B.
Almost every platform offers promotion options where you can create a budget that works for you and the reach you want.
Growing your platforms organically is recommended, but sometimes you need that extra push to say "Hey we are here" and that's paid ads.
19. Offer a Subscription
Once you get customers at the bottom of your funnel, don't just leave them there. Subscriptions can ensure that they keep coming back again-and-again or stay updated with what your company is doing.
After all, you spent a lot of time and money getting them to you. Why let them leave after one purchase?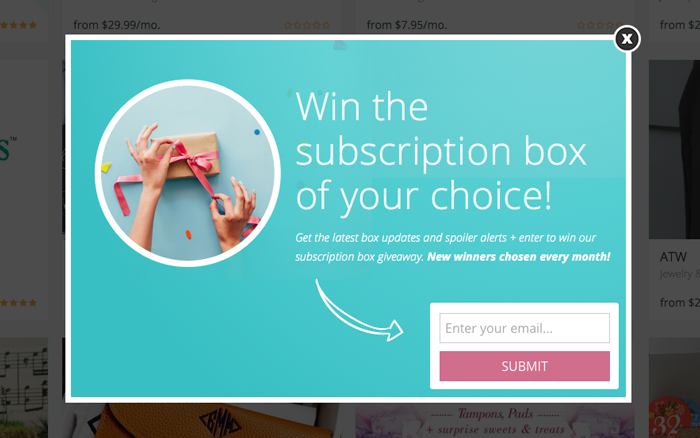 Subscription types marketers are using:
Subscribing to a blog
Newletter subscriptions
SMS Messages
Updates and announcements
Loyalty program, discounts, coupons, etc.

20. Solve Problems
Your content and social media posts should be valuable to your customers.
The latest trend that marketers are doing is researching their target market, what their issues are and how your service/product/event can solve their problems.
Once you can figure that how, start creating content to answer their questions.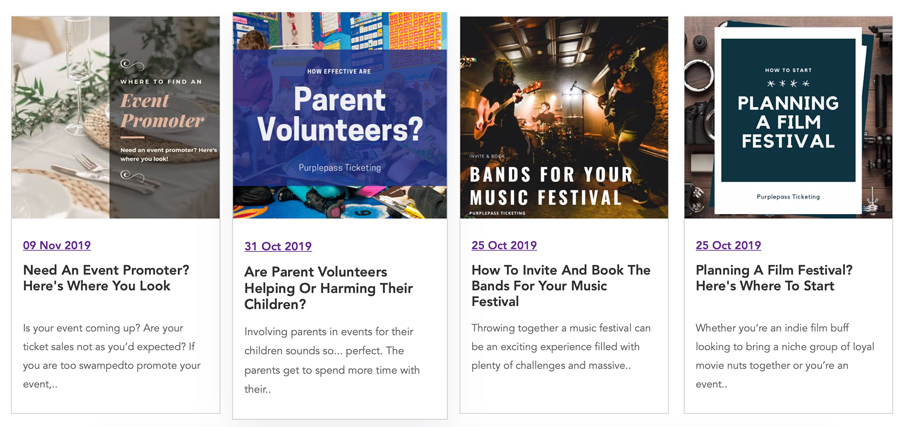 Don't just try to sell them something.
You want customers with a killer lifetime value and that starts by giving them tangible benefits for interacting with your brand like free guides, yearly reports, helpful stats, etc.
21. Thank Your Customers!
The ROI of thanking your customers is incredibly underrated and forgotten. But the best marketers in the world understand that a simple "thank you" can be the difference between a loyal customer and a lost prospect.
Gary Vee even wrote an entire book over it. Around 70% of buying experiences are basedon how a customer feels. Make those feelings good ones!
Try saying thank you with a simple email, social shout out or a personal phone call.
22. Tell a Story
Storytelling is a BIG DEAL. 92% of customers want their ads to feel like stories and 17% of customers think that entertaining content is more valuable than content that informs them. Always gear your campaigns towards stories.
Campaigns that make emotional connections are the most powerful ones with the biggest ROI. Nuanced subjects like color psychology and emotional psychology can get hyper-complex in the marketing world.
Your goal is to use smart branding to inch the odds in your favor. You won't form a connection with everyone.
And, let's be honest, you don't want to. You're not selling toothpaste. This landing page's sole goal is to get people to come to your event. So, you're in a positionto play hardball with your branding. Try to form an emotional connection using your brand colors and event to tell a story.
Open up and let your audience peek into your brand's soul. That's how you form emotional connections in the event marketing industry.
23. Do a SWOT Analysis
Want to know what your marketing strengths and weaknesses are?
This is a traditional way of researching your market, and determining where you shine, where you are failing and if you're missing out on any opportunities.
They're simple to do, and they can save you tons of time and headaches down the road.