How to Use Facebook Ads to Increase Your Ticket Sales
The events industry supplies over 6 million jobs in the US alone, and each year, there are millions of meetings and events that take place across the country. When it comes time to sell tickets, you may feel like you're in a hurricane of events.
The events market is hyper-competitive when it comes to booking attendees. And there's a good chance that all of the events that you're competing with are on Facebook trying to capture as many attendees as possible.
Here's how you beat them and score tons of attendees on Facebook.
Why Facebook?
68% of America is on Facebook. And they're on it a lot. The average American with a Facebook account logs 58 minutes into the social site daily. That's 58 minutes of space to find and convert your ideal attendee.
But, it's not just the US. With over a billion DAILY active users spending a massive 35 minutes on Facebook daily, it's safe to say that Facebook is a global marketing gold mine.
There's just one teensy-weensy little problem... there are 80 million small-to-medium sized businesses on Facebook. And 88% of event planners use Facebook to market their events. It's a little crowded!
Facebook has nearly unlimited value for event marketers. But, finding ways to build ads that are engaging enough to drown out your competition is a must.
Here's how you do it.
Step 1: Create an Event on Facebook
In order to run ads for a Facebook event, you have to create one.
Log into Facebook
Click "events" on the left hand side
Click "+ Create Event"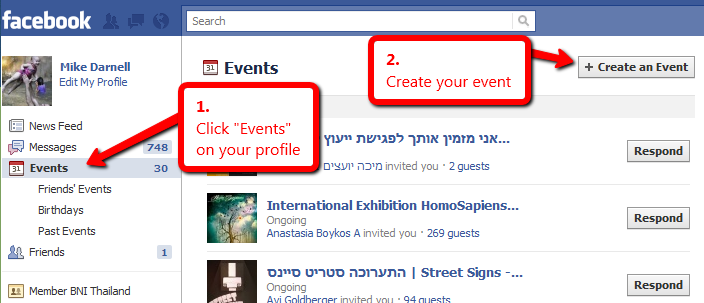 Once your event is created you can start running ads for that event. Before we continue, let's take a moment to talk about why we need ads in the first place.
Why do I need to use ads to promote my event?
Why can't you just promote your event organically? In theory, that would be ideal. You could score tons of attendees, not risk annoying them with ads, and stay lean. Unfortunately, Facebook doesn't work like that anymore. Recent updates have all-but removed the organic reach of event managers. If you want to convert some attendees on Facebook, you've got to pay-to-play.
Step 2: Run Ads for Your Event
After you create an event, you should be reaching for your wallet. It's time to plan some ads. There are plenty of ad types you can utilize on Facebook.
And most of them work to a degree. But, remember, you're competing against 88% of event managers. You don't want them to work to a degree, you want them to dominate the competition.
There are the ad types that work the best for events.


Event Video Ads
Video ads are the single most valuable ad type for, well, everyone. Video generates 12x more engagement than text or images on social media.
We all love videos. 80% of traffic on the internet is dedicated to videos. Users spend 88% more time on content with videos. And people remember 95% of a video ad (compared to 10% of text).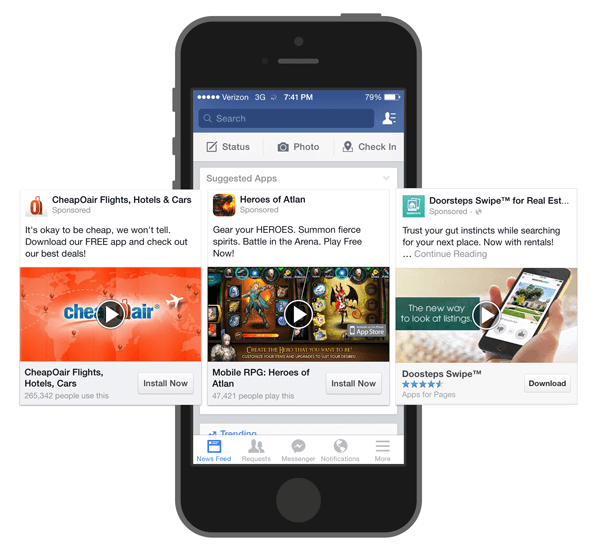 It's safe to say that video ads work. And, you can rapidly create video ads for your event responses on Facebook.
You can even play around with 3d ads. Here is the Facebook page for video ads. You should note that most event ads are Feed ads, and you should select "Event Responses" as your Feed ad objective.
Tip: Videos work great on landing pages too!


Instant Experience Ads
Facebook Instant Experience Ads (formerly known as Canvas) are rich media ads that are heavily optimized for mobile. They allow advertisers to include any of the following in their ad campaign:
Videos
Images
Product carousels
Form fill-outs
and Tagged products
They're easy-to-use, have plenty of simple templates to work with, and the ads load really fast (Facebook claims 15x faster than normal mobile ads).
These are a great way to leverage video and images to mobile users — which includes almost everyone on Facebook. 88% of Facebook users access Facebook via mobile. That's not a bad thing given that 92% of mobile watchers will share videos with others.
Instant Experiences are new, fresh, and already dominating Facebook marketers time and budget. They load fast, look great, and are an interesting (and vibrant looking) way to showcase your next event. Go ahead! Show that slow-mo video of the crowd going crazy at your last event and watch the attention it gets.


Dynamic Ads
Facebook Dynamic Ads are great for three things:
Retargeting
Personalizing
and Automating


If you're not sure what retargeting ads are, they work like this. User "A" visits your event website and looks around. User A goes back to Facebook. User A now sees an ad for your event since they just visited your website.
That's a retargeting ad. You take the people that visited your website and target them with relevant ads post-visit if they didn't initiate a ticket purchase.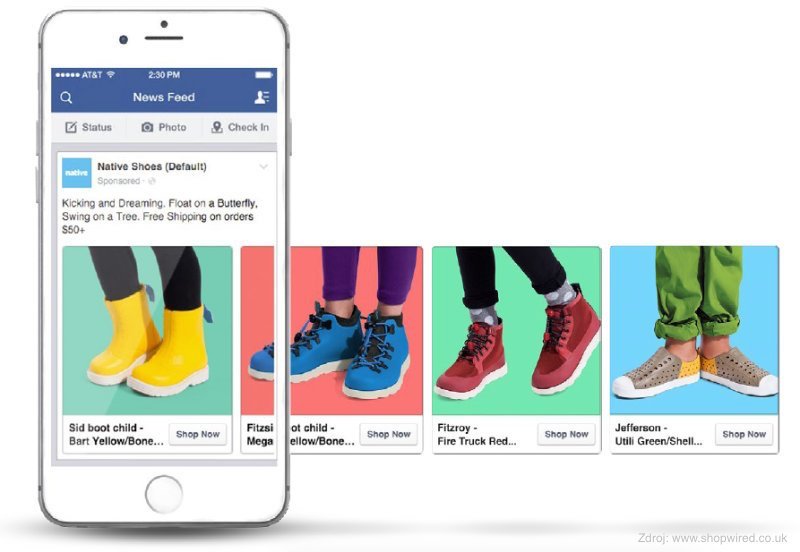 Retargeting works! Users who view retargeted ads are 70% more likely to convert. And 30% of consumers actually like seeing retargeted ads. It makes them feel wanted. There's a reason that 68% of marketers have a budget set aside specifically for retargeting — it works!
Dynamic ads let you leverage pixels — which are little snippets of code that you'll upload to your website — to track users and target them with the right ads at the right time. Don't worry! Facebook supplies the pixel and tells you how to insert it into your website.
When it comes to personalization, Facebook Dynamic ads let you upload multiple video/photo campaigns to target people based on their interests or previous activity. And you don't even have to use a pixel.
It's automatic.
So, let's say that you wanted to show video A to people who were industry experts for your event subject, but you wanted to show Video B for people who aren't and are looking to become experts via the event, you can do that!
Finally, Dynamic ads let you automate the entire ad campaign. That way, you're not manually choosing targets or constantly feeding it pixel data. This makes them valuable for event managers on a budget and with limited time. You don't have to tweak your campaigns constantly.
For more event marketing tips, planning and lifestyle hacks, you can subscribe below!