20 Easy and Effective Fundraising Ideas
If you are interested in taking part in a fundraiser or run a nonprofit, but are unsure which methods are effective, check out the following list of easy fundraising ideas to get you started.
Use one or more ideas below to maximize your efforts and reach your goals quickly. Keep theses ideas in mind for future fundraisers or charitable causes as someone can use them for almost any event, anytime, anywhere.
1. Run a silent auction
Silent auctions can generate plenty of interest, especially if there are quality items to bid on and win.
To get started, ask local businesses and individuals around the community if they can donate valuable items to auction off and place them prominently with a bid sheet to be collected at the end of the event.
Here is how it works. During a silent auction, items are displayed for guests to check out with a "bid sheet" in front of each item.
This sheet is where participants can write their names and place their silent bid amount. Each bid has to be higher than the previous one, and the highest one in the end purchases that item for their price and all money benefits your cause.
Hosting such an event is all about networking, making connections with local vendors and marketing correctly (getting the word out).
Your entire event revolves around desired, local options so make sure you find vendors that can deliver just that as a donation.
Find a venue or space with the capacity for your expected audience and items on display. Since you are hosting a fundraiser, depending on the size, you should be able to find local volunteers to help out with set-up, checkout, inventory and making sure the auction runs smoothly.
Wild Apricot gives their advice on running silent auctions and what to do to ensure your silent auction is a success. Check it out!
2. Set up a GoFundMe
A GoFundMe fundraiser is growing to be one of the most effective ways to generate donations in a timely manner and it's entirely FREE.
If you are short on resources, GoFundMe is great for raising money for charity and has effective ways of sharing your campaign to help start off your marketing efforts.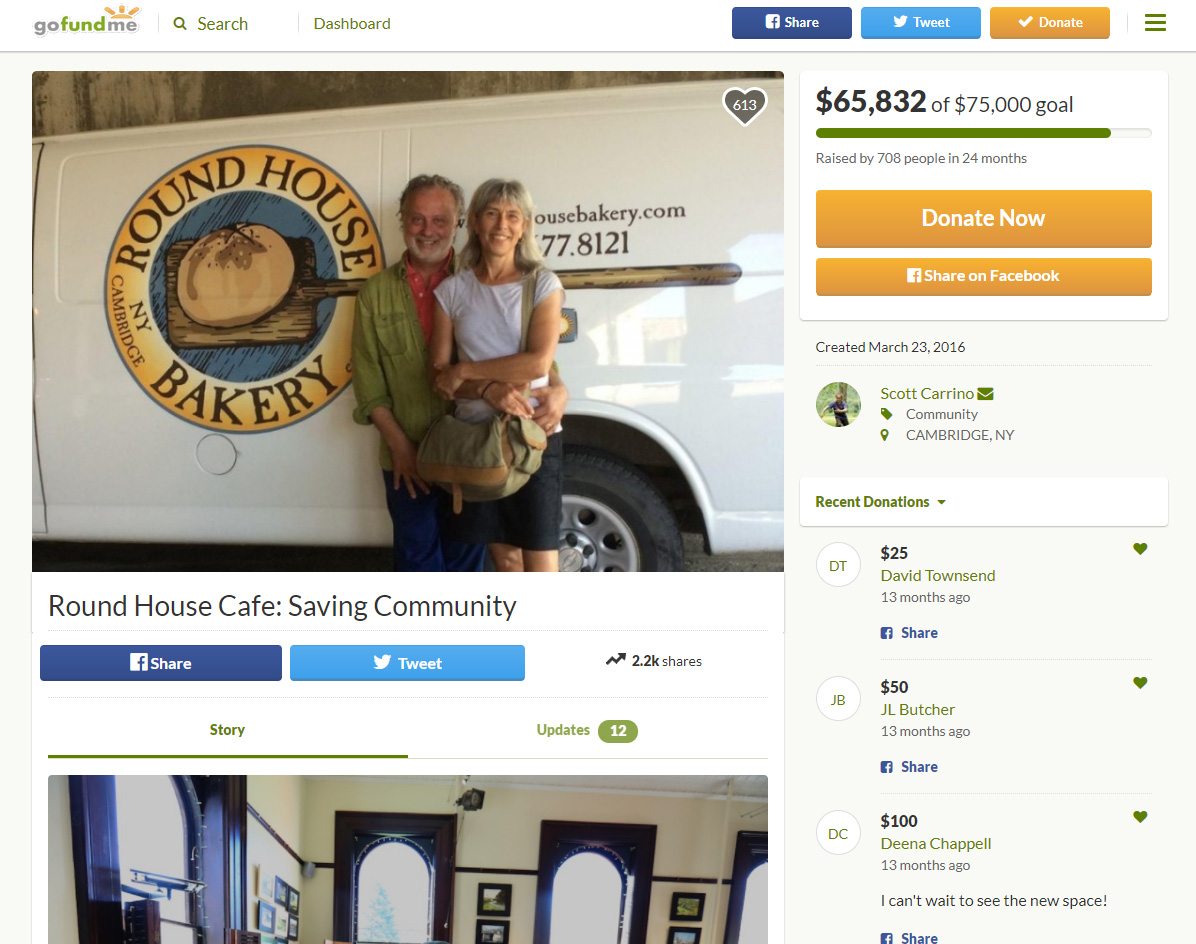 According to DMR: Business Statistics, GoFundMe has around 50 million donors, with $4 million being the amount raised daily, and GoFundMe has hosted about 2 million campaigns since 2017.
To set up an account, start by creating a login. Once inside your account, you will be asked to set up a fundraising goal right away.
Here is what you need to know to get started:
A goal price
Campaign title
Who you are raising money for
ZIP code
Fundraiser category
The platform is free for organizers. Transaction fee is 2.9% plus $0.30 per donation.
3. Host a shoe box fundraiser
A shoe box fundraiser or drive might sound a little funky, but it's a more creative form of fundraising for your nonprofit and helps those in need.
Fundraising doesn't also mean getting money for your cause alone, but if your nonprofit's goal is to help those in need, this might be the way to go and it's a sure way to get the community involved.
A shoe box fundraiser is similar to a can food drive. The goal is to let everyone in your community know about the drives purpose and encourage them to donate.
They can donate used (like new) or used shoes along with other helpful items that can fit in a shoe box. If your marketing is effective, you will have plenty of items in no time.
Once everything has been fully collected, it's time to start putting the boxes together and see the magic come to life.
Again this type of fundraising depends on your nonprofit's goals and charities. Once the shoe boxes are done and ready to be sent out, take them to the donation spot that your nonprofit represents and supports!
4. Conduct A Charity Auction
A charity auction is very effective for collecting a considerable sum for the charity in question in a way that brings the community together. This is similar to hosting a silent auction, except this time it's not so silent.
Each item up for grabs is bid upon in public among the attendees by using an auctioneer.
These traditional auctions bring out some friendly competition among your guests and supports an exciting event all for a good cause.
Here are some pros and cons to running a live auction:
Pros
You get more engagement and focus from bidders participating
It creates a friendly competition
Having it live creates a sense of urgency to out bid someone else, thus your participates have to pay attention throughout the entire night.
You can create a very memorable event where everyone has a chance to go home with something
It can be inexpensive to run
Cons
It can be more complicated to plan and you have to make sure everything is in place
Need to find local shops and vendors willing to donate
People might feel uncomfortable bidding against each other
5. Sell inexpensive merchandise
One of the most popular ways to raise money is to sell merchandise. It's easy to find products at a low cost, brand them and sell at a slightly higher price so you come out with a profit contributing towards a cause.
However, the real profit is the marketing that goes on behind these different products you sell.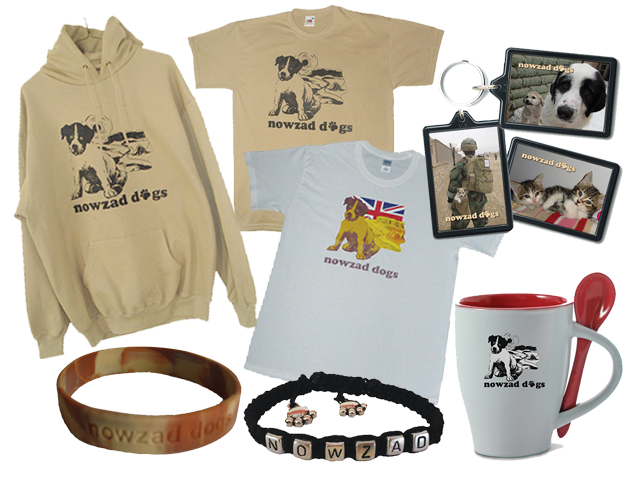 It can be as simple as a pen with your brands logo, something someone uses every day or if left behind at an office, someone else will be quick to put it to use.
Using a wholesaler to purchase products to sell is the best way to obtain your merchandise at a lower price rate.
To get your merchandise out into the public and start your marketing, you can start by giving away free merchandise at events or fundraisers, or do social media competitions where the winner gets your merchandise.
Once your brand grows is when you will be able to sell different types of merchandise items at events and see a profitable gain such as:
T-shirts
Hats
Sunglasses
Lanyards
Cups/mugs
Tote bags or grocery bags
Branded office supplies
Branded chapstick
Notebooks
6. AmazonSmile
Every single nonprofit should be using and promoting their AmazonSmile account! Amazon now has a fundraising option for charities, business, and individuals called AmazonSmile.
Shoppers can select the same items they find on the regular site and checkout with no added fees, but a portion of the sale goes to the charity of the shopper's choice when they shop on AmazonSmile.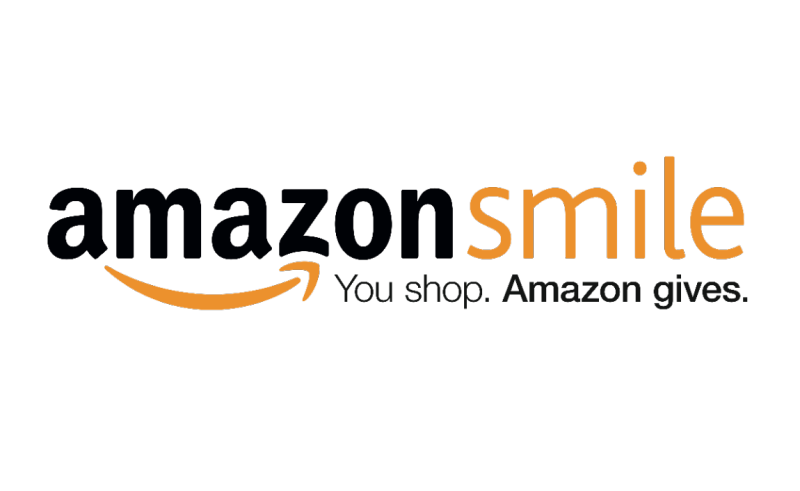 Here is how it works:
Amazon donates 0.5% of the price of your eligible AmazonSmile purchases to the charitable organization of your choice.

AmazonSmile is the same Amazon you know.
Same products, same prices, same service. That's it! All you have to do is share your AmazonSmile link and encourage your users to start shopping using your account link so they can contribute their purchases to your business.
How easy is that?
7. Host a trivia night
Hosting a trivia night is a great way to get people excited about your charity while adding the natural thrill of competition.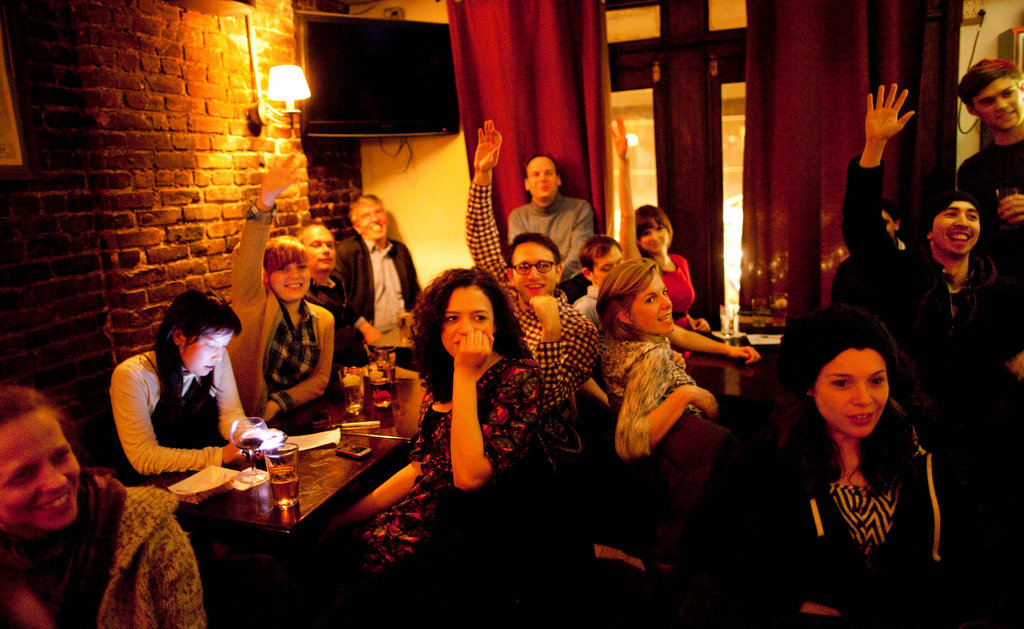 For a small participation fee charged by you, your guests can create different teams and participate in a night of themed trivia where one team will get a prize.
A portion of the participation fee can be put towards a prize for the winners in the end so nothing comes out of pocket.


Here are some popular trivia theme night ideas:
"The Office" trivia
Everything sports
Music of the century
"Friends" trivia
Decades trivia
Back-to-school
Animal trivia
8. Walk/Run for a cause
A fundraising walk/run can be highly effective because all fitness levels can participate as well as all ages.
There can be a small entry fee to enter the walk/run where at the finish line guests will be greeted with refreshments, fun activities and one crowned the winner. Hosting a walk-a-thon can come with its own set of challenges, so it's best to come prepared!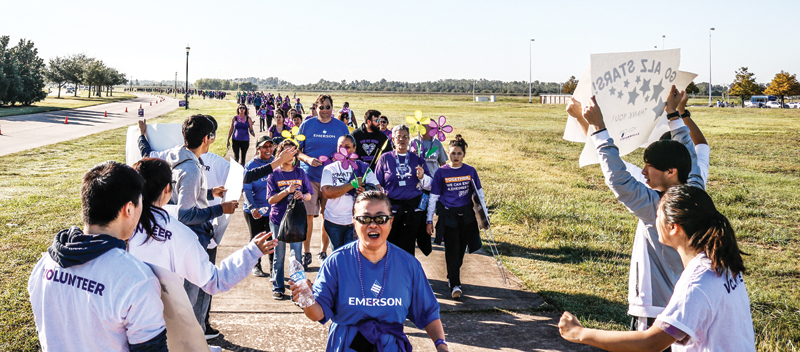 You not only are raising money, but encouraging physical activity and putting on an event that supports a healthy lifestyle.
So have fun with it!
Encourage even more people to participate in a walk or run fundraiser by adding a little color. Color runs are just as effective at promoting an active lifestyle, and can garner even more support from your community by adding a little fun and flair to the event.


How to get started:
Find sponsors to help with funding
Develop a team of volunteers to help with the event
Determine the event timeline, activities, and games
Create a place for people to sign up in advance for the walk (online registration system)
Create a day-off schedule
Create a budget and stay under it
9. Host a car wash
A car wash is a classic fundraising idea that goes back to effective, traditional advertising. Hosting a car wash at a busy location or venue that allows it is the best way to get people to notice your event or brand.
Make sure you have signs and other printed material showing exactly what the wash if promoting and any pricing or donations you are asking for in return for a clean car.
You can put this event on by staff, volunteers and other people close to the cause.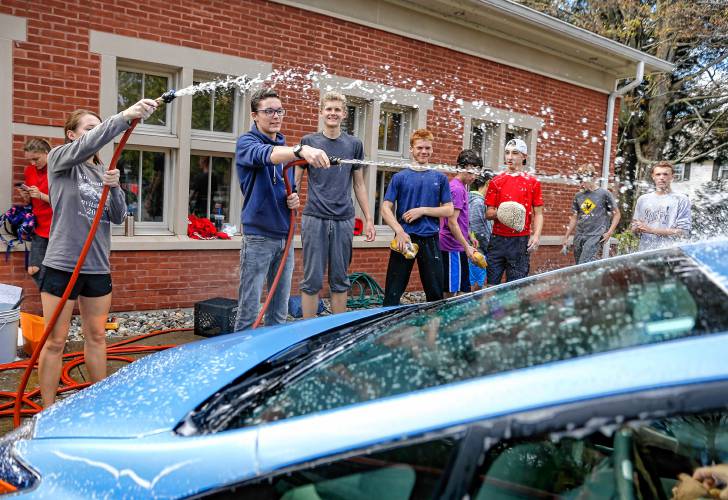 If you plan on working with volunteers, check out this article on how to manage a team of volunteers.


Tips for hosting a car wash fundraiser:
Find a busy location that has enough space to set up (make sure you have permission)
Make sure there is a place for customers to wait if not in their car
Select a date and advertise it around the community
Find a team to wash cars ( at least 7 - 10 people)
Make sure everything is confirmed before the event arrives
Make sure you have all the necessary supplies (cash drawers, sunscreen, general car washing supplies, trash bags, merchandise (optional), tents for shade (optional), chairs, tables etc.)
Make sure you have a set-up, tear-down crew
10. Put on a community picnic or fair
Getting the community involved always helps maximize fundraising efforts with a positive atmosphere to go along with it.
One of the best ways to attract their attention and encourage participation with your business/nonprofit is to plan a picnic or fair open to the community.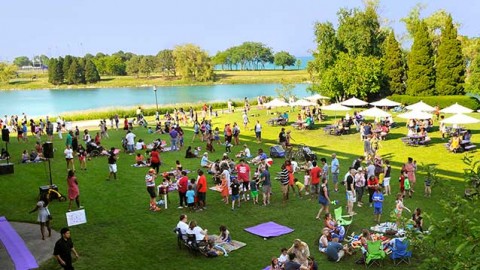 This might take a little more effort on your part regarding planning, but it can be as extensive as you would like.
You can throw an entire fair or a simple picnic with family games, food and activities.


Here's how to put on a simple, cost effective picnic in your community:
Host small fundraisers within the event like a donation for food or donation buckets
Charge a small admissions fee
Invite local vendors to attend the event and give out samples or free services in exchange for advertising
Invite guest speakers or artists to perform as a donation
Use volunteers to help run/put on the event and work small booths
11. Host a lantern release event
Lantern releases are a fun, easy way to captivate a crowd, creating an unforgettable event. Individual or group lanterns can be purchased for a small fee online which in turn can be paid off by admission fees for the event.
If you've never attended a Lantern Release event, it's one for the books, and here's how it works. Once the lanterns are purchased and distributed, each lantern is lit and released by participants in the evening to watch the sky light up.
Most lanterns bought online are ECO and biodegradable so they don't pollute the earth.
12. Social media contests
With 88% of businesses active on social media today, every business should take advantage of advertising on these platforms.
One form of advertising that has become popular is hosting social media contests and here's how you do it.
13. Go back to bake sales basics
Never underestimate the power of a bake sale! The key to success is timing, location and a smile. Simply Circle gives these tips for hosting a bake sale: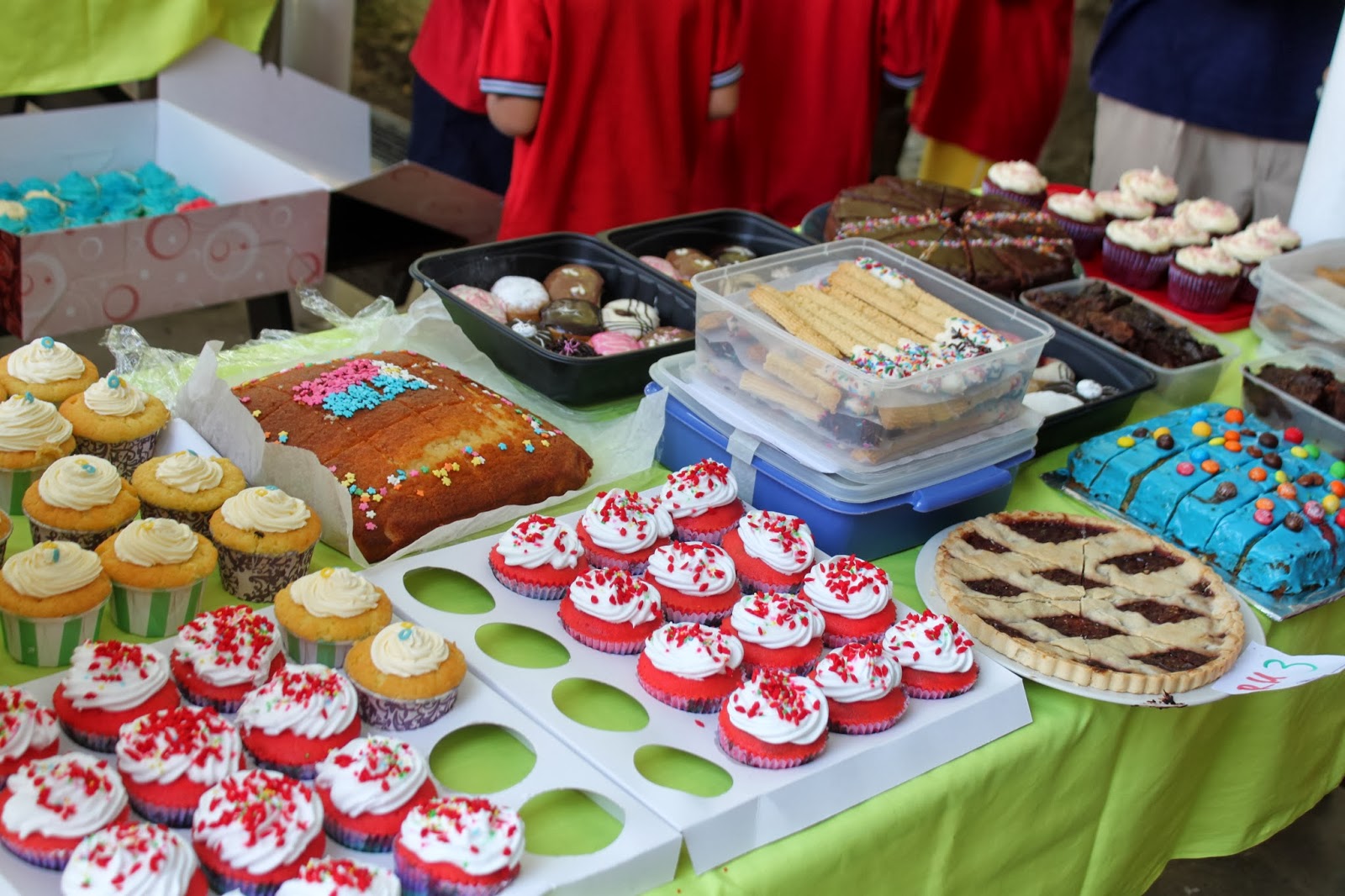 1. Make sure your presentation is organized, neat, clean and attractive
2. Label every item
3. Make a full variety of items available for the duration of the event
4. Sell homemade rather than store-bought items
5. Offer something different
6. Serve FREE coffee or tea
7. Let them make a donation instead of pricing everything
8. Advertise in a variety of ways
9. Try a theme for your bake sale
10. Acknowledge those who are sponsoring the bake sale
14. Partnered events and sponsors
Teaming up with other companies and event planners to help host an event where you can also take part and advertise your brand is a great way to get cheap/free fundraising.
Instead of becoming an event sponsor, where you would have to place financial incentives on yourself to brand the event, with a partnership you are more involved in the planning process with less of a financial burden.
15. Partner with your local stores
Instead of partnering for an event, you can make it simpler and partner with a retail store to help you reach a fundraiser goal by having them round up purchases if the customer agrees, or they can ask directly for donations on your behalf.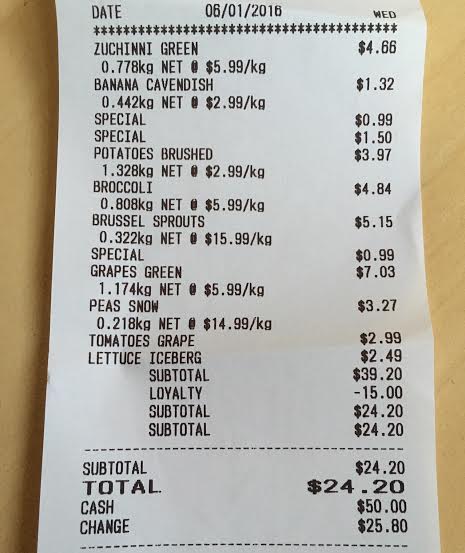 Start reaching out to local businesses or check their services online to see if they offer this to charities and nonprofits.
16. Start a bottle and can drive
One easy, easy way to raise money is collecting the community recyclables. Just like hosting a canned food drive, you can raise money by starting a bottle and can drive.
This encourages your local audience to start a recycling habit in their homes and at the end of each week they can drop off what they have collected as a form of a donation.

Once all of the donations are collected, they can be cashed in to apply to the charity or benefit.
Before you start the fundraiser or promote it, talk to your local recycling center to get all the requirements on dropping off recyclables so your donors know how to properly prepare their items.
It's up to you if you want to have the recycled items dropped off at your personal or business residence or directly at the recycling center.
17. Attend local farmers markets
Farmers markets are very popular all over the country and are a great place to make some extra money for a fundraiser or even just put your brand/cause out into the local community.
To start this process, make sure you know the markets rules and regulations to sell at that venue. I would recommend starting small and choosing a small market place to avoid vendor fees.
Remember, people attend these markets to see what is going on in their community and to experience different business and vendors, so give them something to experience.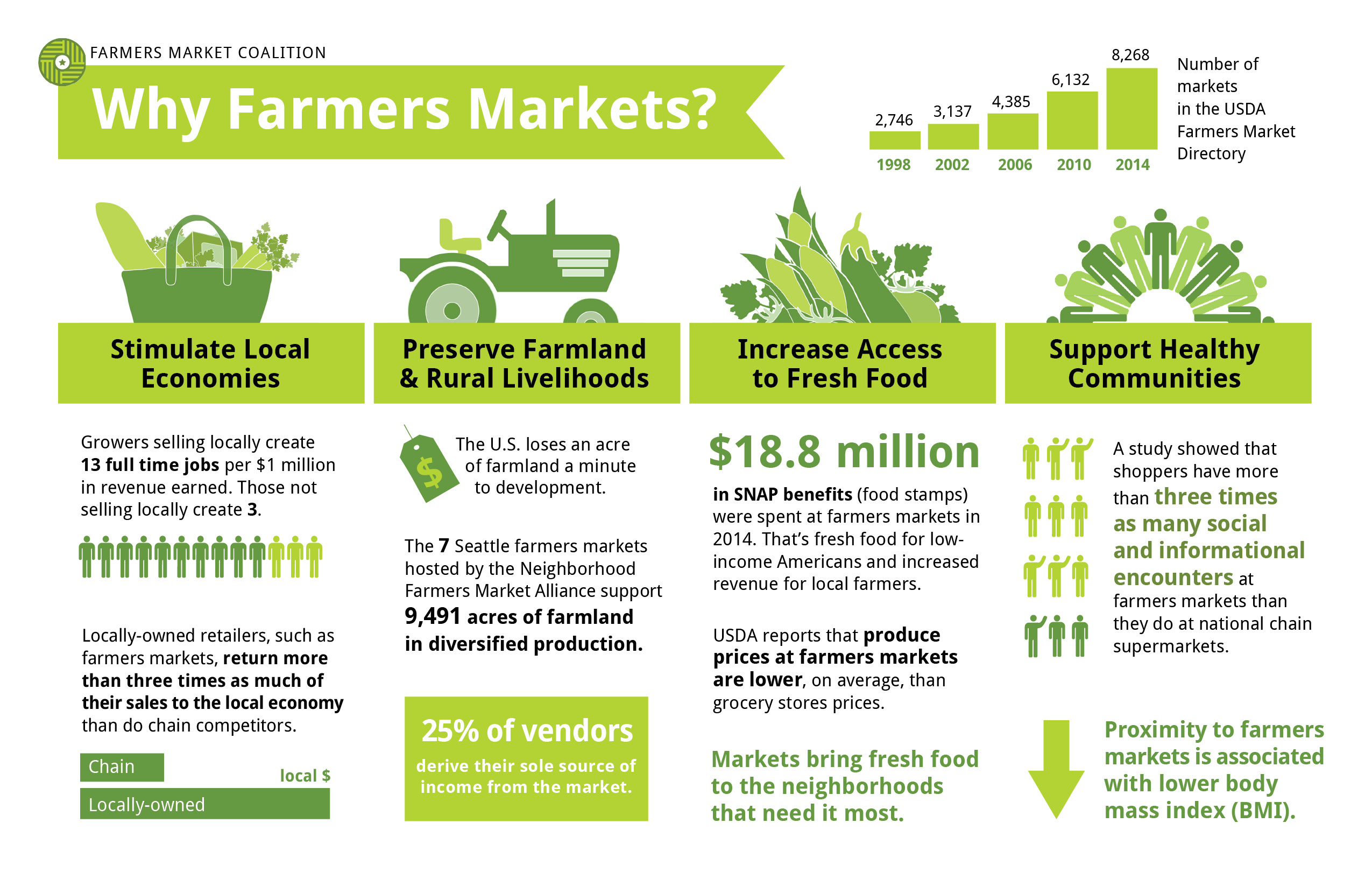 Offer free merchandise or testimonies, samples etc. so they can truly experience your cause. Be talkative and friendly; you are not just there to sell your brand or gain more support, but to learn who is in your community as well.
This is your time to build connections and do some networking.
18. Bowling-for-bucks competition
Bowling is a fun activity that many people enjoy, which makes it another great idea for raising money.
A lot of businesses have turned to this form of fundraising because can can also include other forms of fundraising in it as well; raffle tickets, selling food items, a cash bar, discount bowling passes, etc.
Here are some things you need to research to get started:
Your budget
Your fundraising goals
Admission fees?
Extra fundraising activities to include at the event
What to rent? Bowling alley or just lanes? Entire building? Equipment? etc.
19. Host a marathon
Marathons are always a great fundraising idea.
They draw people from all over and can generate plenty of media attention too.
WikiHow put together a direct "how-to" list on creating a marathon for the first time and here's what they said:
1. Know your main purpose and objective
2. Select a date and location
3. Develop a budget for your event
4. Determine any licenses or permissions you may need
5. Promote and market the event
6. Purchase items you'll need for the event
7. Make a day-of checklist
8. Put together a volunteer crew for before, during and after the event
20. Sip and paint events
One of the most popular trends right now is a sip and paint event or really any activity that includes a good bottle of wine!
It is a great way to raise money and generate interest in an organization, while putting on an engaging activity.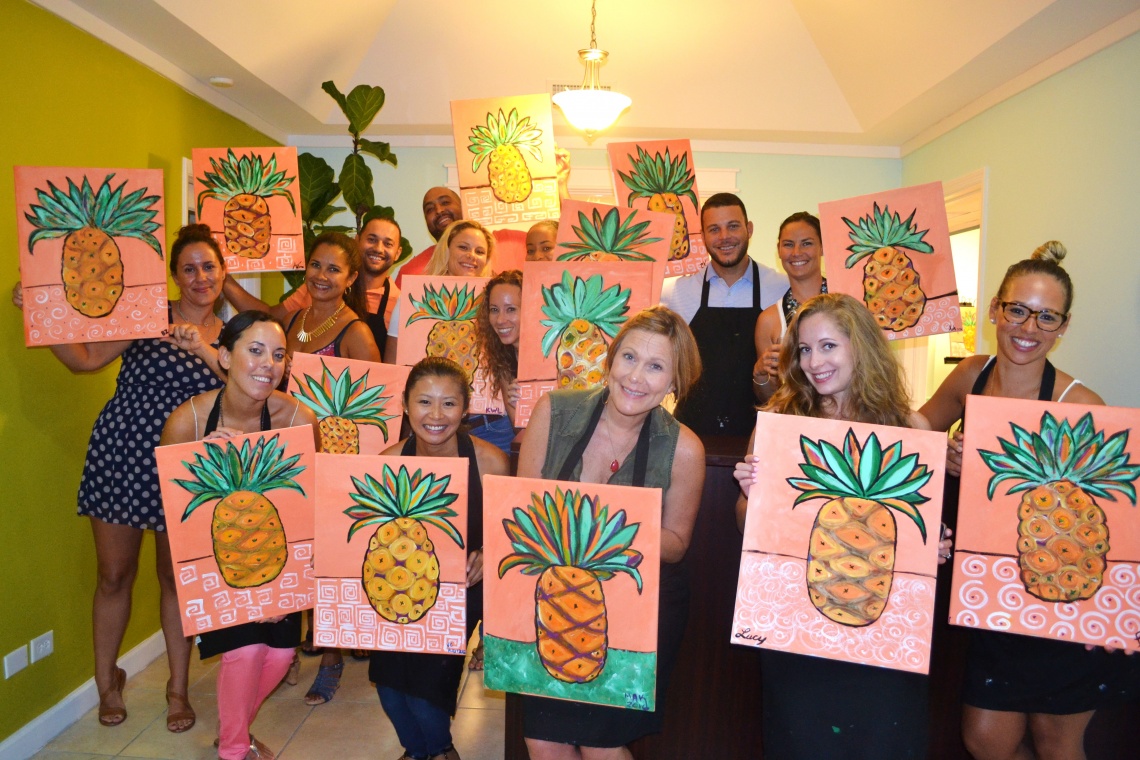 Attendees pay a fee and are provided with a canvas, paint, brushes and wine. Some events require the attendee to bring their own wine, however.
While participants enjoy their drinks, there is usually an art instructor who will lead the group through the project and assist where necessary.
To host your own DIY Canvas Painting Party, Social Artworking put together a great schedule to get you through your first event.
These fundraisers are a great way to benefit a charity or cause in your community. Experiment with a few to discover which works best and can be used again in the future!