10 Types of Promotional Material that Work at Every Event
Event planners can choose from an array of items to provide at their functions, and we've created a list of the ten most common and must have materials, and how they are used to creating effective event displays, encourage engagement and add to your event environment.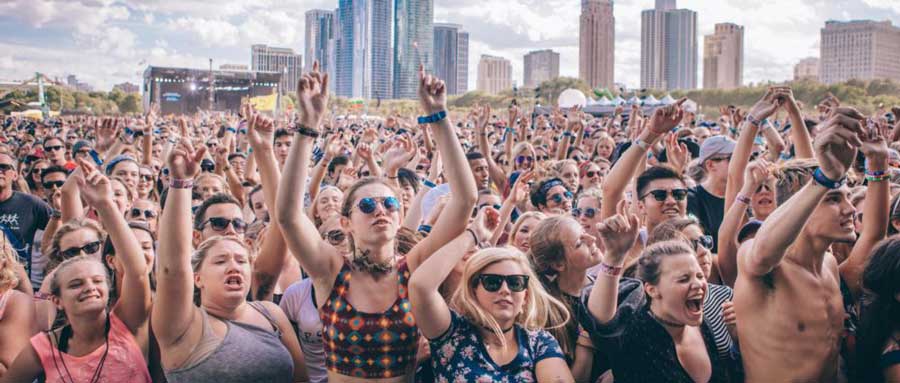 1. Registration: Wristbands, tickets, passes
Tickets can easily be lost at festivals and concerts, and people will sometimes need to leave the venue temporarily.
Wristbands and tickets allow for quick and easy re-entry and will save patrons and staff valuable time and hassle.
It's obvious these items work well with every event, because almost every event requires entry tickets, however you can argue we are moving towards a completely paperless world, so maybe you want to go the paperless/smartphone route.
Wristband customization options
Purplepass offers high quality wristband options
available in a variety of colors and artwork.
A step above providing physical tickets would be VIP passes to your special guests.
You can choose to go paperless for your registration, however, giving your special guests a physical, displayed pass can make them feel more valuable and enhance their event experience.
I would highly encourage this type of printed material at any event that supports special passes to make your guest feel important and well … special!
2. Banners
To create an uplifting atmosphere for conferences, especially those touting motivational speakers, you will most likely have announcement banners, but banners can come in handy at any event, not just conferences.
Here are ways you can use banners effectively at your next event:

Directional banners leading to seating areas or special stands
Communicative banners that deliver a series of messages
Banner Stands to easily place banners around the area
Window Banners placed in the window's inside for your guests arriving to see
Retractable Banners are great for saving space around your event
Showcase a new product, service, or make an announcement
Introduce a grand opening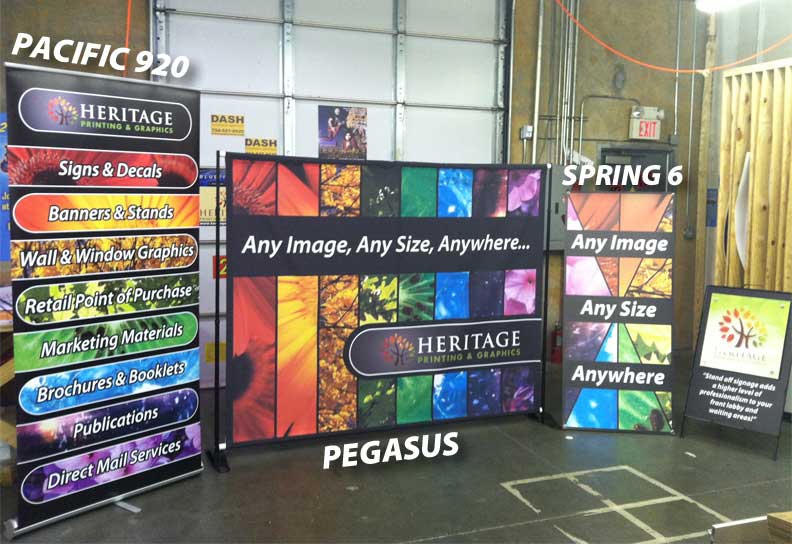 3. Brochures and pamphlets
Common events you can find brochures and pamphlets at are trade shows to display literature that people can pick up and take with them throughout the event.
It allows vendors to pack a great deal of information in a format that is easy to store in a purse or a folder for their customers.
Although this is a common event that hosts this material, promoters are starting to use this form of advertising more and more.
Handing out brochures or pamphlets brings us back to the basics, but it does the job. Society has turned to so much technology that being given a physical thing is a physiological delight because we are lacking those physical elements in our life.
By conducting this traditional form of advertising, they can store it in their purses, wallets or hold on to it without it getting lost in emails and forms.
4. Stickers
Concerts usually have stickers as part of their merchandise and giveaways because it is a memorable way to let people take some magic of the show home with them.
Most event promoters forget the power of the sticker!
Stickers are a fun way to display loyalty for a band and for fans to express themselves or share an experience with others.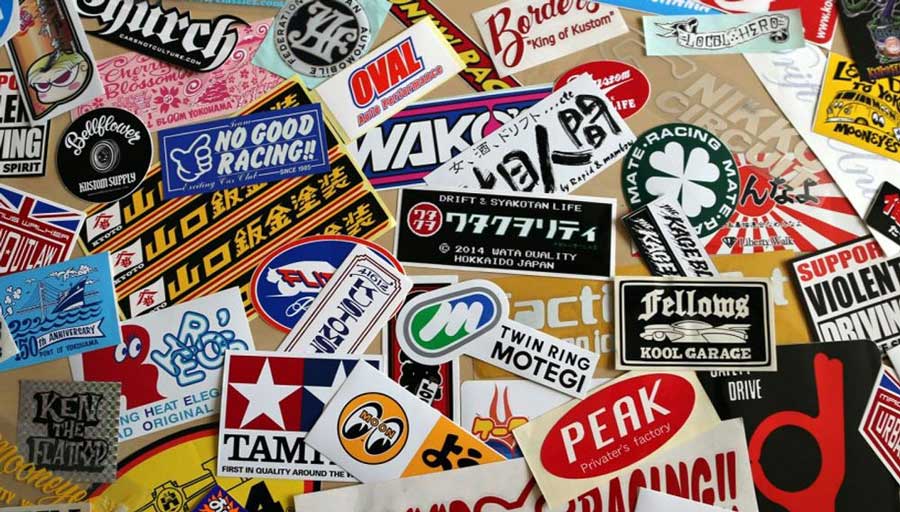 Remember, what do stickers do? They stick!
Wherever they are placed, they aren't going anywhere. This might be a weird example, but have you every been to dive bars or restaurants and witnessed stickers in the bathroom stalls?
I have! And what do I suppose to do … stare at it because what else do I look at.
Now how many people in that restaurant are going to be using the bathroom and seeing that sticker?
Think about that and why stickers might be a good idea.
5. Business cards
Conventions provide an avenue for like-minded executives and entrepreneurs to network together for potential future collaborations, and exchanging business cards makes connection afterward convenient.
Although we have cellphones, I still believe in the power of business cards.
Hand them out, attach them to your merchandise, manuals, brochures, leave them on the tables, it's one of the easiest ways to get your name and event out without all the work and is a less expensive way of advertising.
6. Programs
A trip to the theater is exhilarating — as there may be music, dancing, acting, and all manner of acrobatic stunts.
The program is an easy way for everyone to follow along and understand the action of the night.
But programs don't just have to go with theaters and plays. Programs or agendas are a great way to keep your audience informed throughout the night and what to expect.

If you are serving food, you can even place food options on this material, so your guests have time to look over their choices before serving starts.
Introduce cast members, special guests, performers, and speakers by including their pictures and a short background, that way your audience feels like they already know them before they meet.
7. Announcements
It's hard to make arrangements for attendees without knowing how many will be in attendance. Postcards can take us back to the basics of advertising, but effectively allows people to RSVP and provides a means of communicating details about schedule, parking, and meals.
Sending postcards over online invitations can help your event build trust and authenticity by making a connection beyond the digital world.
Sending postcards and including handwritten notes expresses you care about each individual person and not the masses.
It makes your guests feel special, singled out and important to you and your event, making them more likely to attend.
Think about every time you received a postcard whether it's from your family, a local store owner or even your dentists. What did you feel?
Important, remembered, special.
8. Name tags and signs
Trying to guess who is who at a social function can make for an awkward situation.
A name tag solves this problem and helps people know with whom they are speaking and avoids the embarrassing moment when you forgot their name while introducing them to a friend.
Similarly, if you're hosting a reception, placeholders can point each person to his or her designated seat, saving time and confusion.
9. Newsletters
Nonprofit organizations and other groups who aim to work towards certain causes or objectives can stay in touch with their sponsors and members through crafting and sending out a newsletter periodically to select groups.
To go beyond this, events can use newsletters to update their guests about new elements, speakers, presenters etc. at their event while delivering a personalized experience.
10. Presentation books
Posters can help set the mood for a conference, trade shows, and presentation boards are a medium through which people can display helpful visuals, text, even placing them behind a desk with other materials, such as brochures or business cards.
This is a sufficient way to put all your material, mission statement, and ideas into one place for your guests to digest.
Events are most effective when you come ready with something to discuss, let these boards be your way into discussion or give your audience something to think about.
For types of events that require printed material, you can check out what you might need here.
Express Event Printing is able to bring concepts to life to help design coordinators make their ideas become a reality.