10 Surprising Things Every Successful Event Has In Common
From weddings to global entertainment events, despite being unlike in audience and purpose, these events have specific things in common that make them so successful.
Today, we're looking at 10 surprising (or not so surprising to experts!) things every successful event has in common.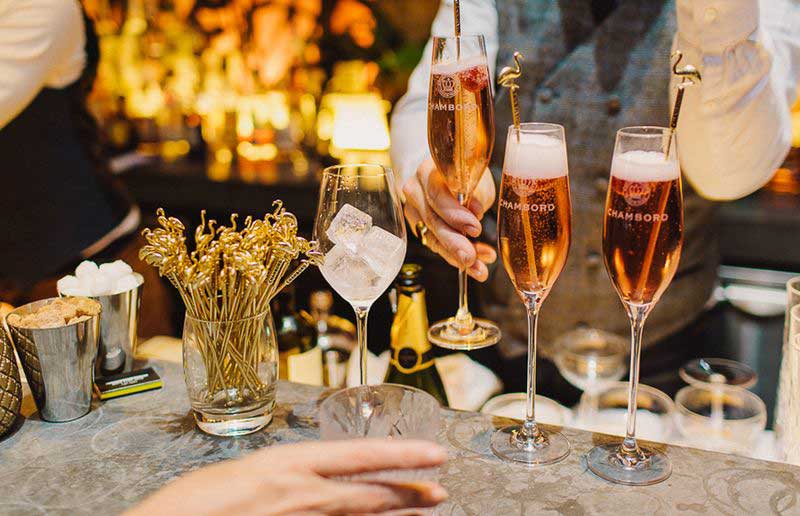 1. 'Good' marketing
Without good marketing, no event can be successful.
Whether the marketing is as a save the date wedding invite or a social media campaign, the event in question needs to be promoted as much as possible to ensure that guests and to-be attendees are fully aware of the event and what will be happening.
There are many event marketing ideas, all of which are suited to different events and occasions.


Some go to marketing ideas include:
Social media outreach
Direct mail or cold calling
Video highlights/YouTube/TikTok
Email campaigns
A website with event info and sharable links
Printed materials
Sponsors/influencers/partnerships that can spread the word
2. Accessibility
Every event should be easily accessible for everyone who is interested in attending it, including other companies that might sponsor it. If half of your event guests cannot access the event with ease, then it's more than likely that they will not show up.
Therefore, ensuring that events have adequate accessibility is vital, from making sure there is wheelchair access to providing enough car parking spaces for guests to use.
How to create an accessible event:
Plenty of parking options
Close to public transportation or shuttle pick up
Handicap and wheelchair accessibility
Use of Braille when possible
Plenty of bathrooms with open floor plans

3. Event technology
Having the right technology for an event is key to success!
Event planners should use event technology that makes their lives easier. For example, you can try using online event registration software that takes care of all the details, automates online check out experience, provides reporting, payment process, etc.
For the actual event, this technology will make the process much smoother, and therefore much more successful in the long run.


Other ways to use technology at your event (s):
Streaming or virtual streaming widgets
Online registration and payment processing
Presentation tools
Virtual reality or AR
Apps/software for events
4. Security and safety
Security is essential for any kind of event. Without it, the event can be a complete mess, as well as unsafe for guests.
The event should provide safety for its attendees, which includes making sure the event is free of hazards and there are various safety precautions in place. When it comes to larger events, it's vital that security personnel are in attendance.
5. Exciting experiences
The best events are those that provide exciting experiences for people to enjoy. One way to do it is by hiring entertainers for some live music.
If the event's primary goal is to offer an experience for attendees, then including extra experiences won't go a miss.
For example, if a music festival's primary goal is to provide entertainment in the form of music to attendees, then it would also be great to provide some other stages of performances, such as comedy. Other experiences to include could be the likes of funfair rides, or specialist food trucks and drinks stations.
6. Professional planning
No event can be successful if it's not planned properly, which is why professional and thorough planning is essential.
Everything about the event needs to be considered and thought about, including everything from how many portable toilets are needed per guest, to the specific timings of entertainment taking place at the event.
Without adequate planning, the event is likely to fail. There are many event ideas that can help kick-start the planning stages, as well as offer advice on how to plan with a budget in mind.


7. Creative theming/branding
There's something very important about fun and creative theming. You can't have a successful event if it lacks an exciting theme, whether the theme is simple and elegant or wild and complex.
If you want to have a successful event, you need to come up with something that is easy to stick to, that gives meaning to the event.


Popular theme ideas for events:
Charity fundraiser/an event with a cause
Donation drive
Halloween/custom
Black tie
Masquerade ball
Supporting the locals (farmers, local vendors, etc.)
Food theme (Mac and cheese festival, Beer Garden, etc.)
Competition (bake-offs, building, etc.)
Battle of the bands (music themed)
8. Food and drinks
An event cannot be successful if it doesn't offer food and drinks to its attendees, or doesn't offer sufficient options with food and drinks.
Depending on the length of the event, an event without food or drink planned is an instant fail, as it means that attendees cannot stay at the event for the duration. Similarly, an event without enough options for food and drink will deter attendees, such as those with food allergies or those with specific dietary requirements such as Vegetarians.
This is all part of the planning process, and depending on the target audience for those attending, this is a vital step to think about.
9. A good crowd
Those that attend are everything!
Every event needs to attract the right kind of people in order for it to be successful and engaging.
For example, what is a wedding without family and friends?
How is a music event expected to be successful without music fans and those there to enjoy themselves?
During the planning stages, it's essential to think of the target audience and attendees. The entire event is destined to be based on these individuals, as it is an event for them in the long-run, no matter if it's a celebration or conference.
10. Communication
For events, good communication between guests, hosts, key-speakers and planners is essential in ensuring the event is a success and everyone is kept happy.
Including everything from invitations and updates on running times to mingling and communicating with the guests on the day, without good communication, attendees feel forgotten about.
One of the main things about events that makes them successful is the feeling of being a part of something. Therefore good communication is always key, to make everyone feel involved in the event and the process.


The best ways to communicate with customers:
SMS messaging
Emails
Account alerts
Direct mail
Social media announcements
PR
---
To conclude, there are many things that make a successful event.
Foremost, the event needs to be entertaining and engaging for those that attend, as this is what encourages them to turn up again next time. Without a key element, such as live music or free food and drinks, the event will not run smoothly or be as successful.
It's also vital to have a good marketing campaign before the event so that people are aware of what's being offered, and why they should come along. People need to know about the event's theme, its location and how to register for tickets in advance. Without advertising, attendees will be missed!
Finally, to make any event successful, it's vital to ensure that everything runs like clockwork on the day. This includes keeping to timings and key times, checking in with guests and making sure everyone attending is enjoying themselves.
---

Author: Christian Heritage


Christian Heritage is Managing Director of
D-tox Group
. D-tox helps large and small event organisers make sure they have everything they need from a sanitation point of view to keep guests happy. From portable toilet hire, to septic tank emptying festival organisers, construction sites & more trust D-tox.