15+ Budget-Friendly Event Ideas that Work for Any Event
Most of the time, good event planning results from sufficient resources and their clever use. However, having a big enough budget doesn't always mean that your event will go well. In fact, problems can arise no matter how much money you invest in the event.
Likewise, having a smaller budget doesn't mean that your event will go poorly. You can still create an unforgettable experience for your guests as long as you are making smart choices with the resources you have.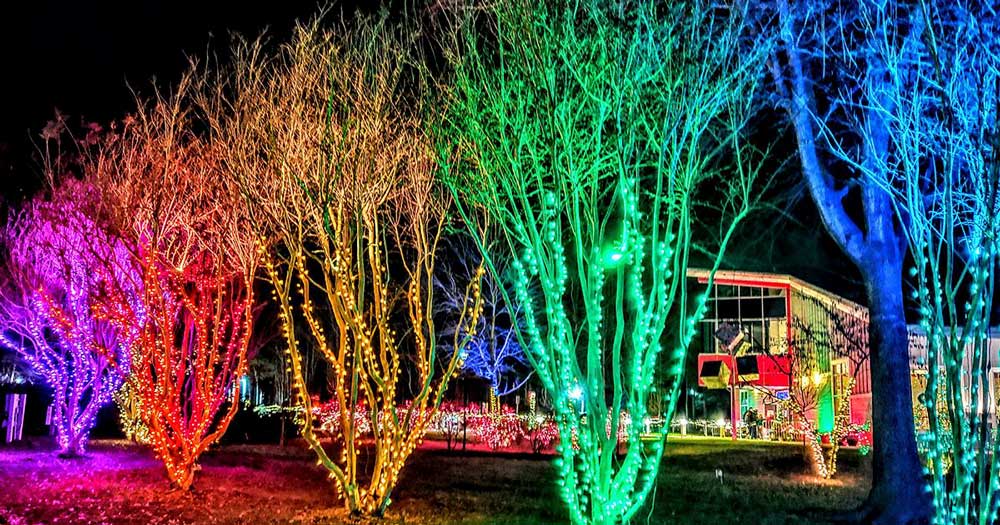 #1 Using lighting to dress up the event
Lighting often plays a big role in the way your event looks visually.
That's why many event planners invest in good lighting. However, to create a particular atmosphere, you don't need to use powerful lighting.
Instead, opt for candlelight or bigger bulb lights to save on your lighting. Try to find venues where there are already light sources present that you can use for free or for a relatively affordable price.
#2 Rely on smells and aroma
Just as lighting plays an important role in the visual aspect of your event, smells can also make an enormous difference for the atmosphere. That's why using aroma to lure in guests can be an effective tactic.
For starters, you can use scented candles, aromatic sticks and don't forget food!! You can also use different plants and place them around the candles to make the smell more prominent.
#3 Invite people online
Nowadays, hybrid events and even completely virtual events are way more common than before. In fact, 93% of event marketers plan to invest more into virtual events in the near future.
This means that you will often have to invite people online through social media or email, which can help you save expenses on printed marketing materials and invites.
But even for in-person events, you can still invite people solely via digital methods.
#4 Stick to monochrome colors
Some event marketers believe that the more they invest in visuals, the better their event will look. And while spending more on the visual look can be useful, you don't have to go all out with your color scheme.
By sticking to monochrome colors, you can significantly reduce your expenses. When you only use monochrome colors and even stick to one or only several of them, you will make your event look more uniform and professional for less.
#5 Focus on food quality, not quantity
When planning the food for your event, you don't always have to bring as much as possible. In fact, this is the easiest way to go over budget. Instead, focus on food quality rather than its quantity.
Peter Wayne, an expert from a website that reviews paper writing sites, says, "You need to create an experience with the food you offer, so make the dishes memorable. You can even let guests make their own food or drinks from the ingredients you provide."
#6 Do something unexpected
This might sound like something very simple, but doing something unexpected is one of the best ways to make your event unforgettable.
And it doesn't even have to be expensive!
Think about something your attendees won't expect and do that. It can be anything from bringing special performers to hosting contests.
#7 Find free or low-cost entertainment
Speaking of entertainment, try to apply similar logic to it you did to food. In fact, the food itself can be entertainment (if you let guests work with it, as mentioned above). Don't focus on how much entertainment you provide, but focus on its quality.
Keep in mind that high-quality entertainment is not always costly entertainment.
You can still get superb entertainment for free or at a low cost. For example, if your friend sings or plays a musical instrument, invite them to perform at your event!
#8 Crowdsource photos
Allegedly, 89% of companies that use event management technology save around 200 hours every year. Therefore it's definitely a good idea to rely on your tech more. However, you can take it even further than that.
Rather than hiring a photographer, let your guests take their own pictures and crowdsource photos from the event this way. Ask the attendees to post these photos with a special hashtag you come up with. This way, none of them are lost and you even get additional exposure via the hashtags.
#9 Negotiate with vendors
Obviously, as an event manager, you need to be on good terms with the vendors you work with.
You can take it even further when maintaining long-term relationships with them and try to negotiate better conditions for yourself. For instance, you can sign a multi-year contract with your favorite vendor so that you always get better prices.
#10 Get smart with food
As mentioned earlier, it's a good idea to focus on food quality over quantity.
Lillian Anderson, an expert from a website with reviews on writing services, says, "You need to be smart with food. There are so many things you can do to save some money."
These include:
Paying for alcohol by consumption, not per person.

Scheduling events outside of mealtimes to serve appetizers and desserts instead of full meals.

Placing cheap food on the table while serving expensive food on trays.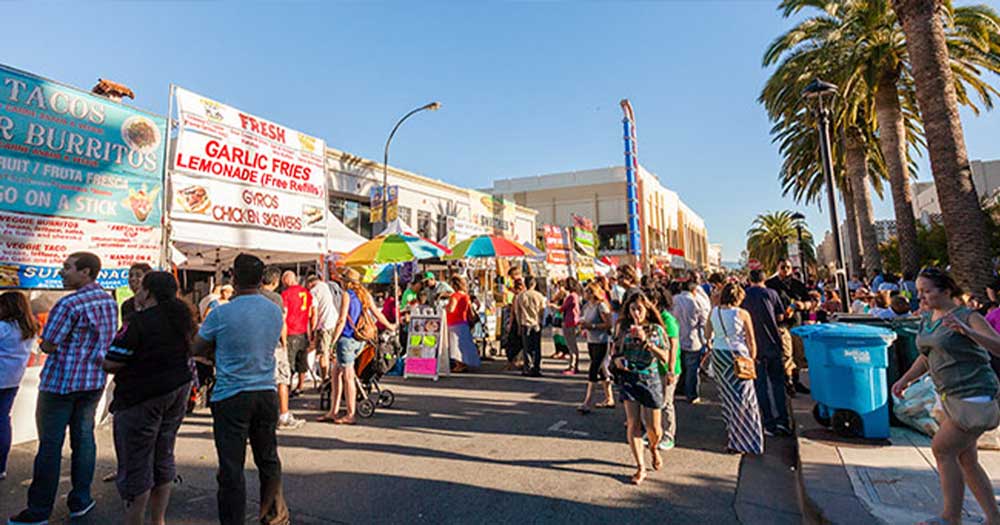 #11 Rely on DIY more
DIY techniques might not be appropriate for all events, but there are definitely many cases when they can be a lifesaver. A good place to get more DIY ideas is Pinterest, but you can also come up with your own approaches.
For instance, you can create your own bunting instead of buying it. By placing bow ties on silverware, you can make it look more elegant. These are just a few examples, but there are really no limits to DIY when done right.
#12 Choose a "prepared" venue
While it's nice to have a venue where you can do all the décor yourself, you can't really do that when you are on a tight budget.
This is when you need to choose "prepared" venues that have their own scenery that you can rely on. Gardens, vineyards, and most other outdoor venues can be perfect for this.
#13 Find sponsors
If you really have a tiny budget, it's a good idea to find sponsors who could help you out. In fact, sponsorships are quite popular with all kinds of events – global sponsorship spending is valued at $65.8 billion.
That being said, keep in mind that not every event can have sponsors.
Corporate and non-profit events are perfect for sponsorships, but you might have more trouble for other types of events.
#14 Don't get staff or volunteers uniforms
While it's important to have all your staff members stand out and actually look like staff, you don't need to get uniforms for them to wear.
Instead, ask all of your staff members to stick to a particular dress code (e.g. white shirts and black bottoms). This will set them apart and will look professional at the same time.
#15 Reuse and repurpose
Reusing and repurposing are like DIY, but there are so many ways you can apply this in practice:
You can use certain items in unexpected ways.

You can reuse old decorations from your client or vendor.

You can ask the caterer to decorate the tables with leftover decorations.
#16 Use local materials
Last but not least, try to find local materials to use for the event.
Local materials will probably cost less and you won't have to pay too much for delivery. Likewise, look for in-season flowers that are common in your area. This will usually mean that they don't cost as much as other types of flowers available.
---
Author: Wanda Lafond
Wanda Lafond is a professional content writer, copywriter, content strategist, and communications consultant. She started young with her writing career from being a high school writer to a university editor, and now she is a writer in professional writing platforms— her years of expertise have honed her skills to create compelling and results-driven content every single time.