A Checklist for Planning Outdoor Events During the Winter
Planning an outdoor event during the winter months isn't as tempting because the nights are darker and considerably colder. What if we told you that an outdoor winter event could be a success?
Planning an outdoor event entails supplying extra clothing or warmth, hot food and drinks to keep your guests' belly warm, and entertainment to divert focus away from the chilly air.
Whether you're hosting anything from a private party, wedding or a fundraising event, we have you covered with our event planning winter checklist below.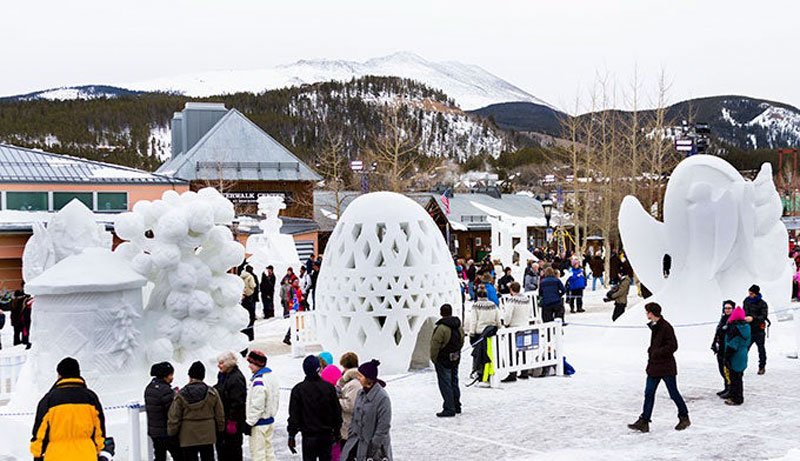 Your Winter Outdoor Event Checklist
If you're throwing an event in winter, it doesn't mean everyone should stay inside. Your back garden can still be a brilliant spot to host a party and act to keep those muddy shoes off the cream carpet. However, if you're planning an outdoor party, you'll need to take some extra precautions to avoid a total disaster.
You may find your visitors could prefer something a little different. After all, who doesn't want to have a drink, eat some delicious food, and laugh with friends all evening?
Many decisions will be based on the amount of outdoor space you have available, the amount of money you have to spend on the outdoor event.
1. How do I keep my guests warm?
Keeping your guests warm in the winter is likely the most important factor to consider while hosting an outdoor event. With that in mind, it's critical to have a variety of alternatives on hand to keep your guests warm in how works best for you within your budget and event space.


Below are some suggestions for keeping your visitors toasty during your winter event:
Patio heaters or ceiling heaters

Complimentary blankets

Log burners

Bonfire/fire pits

Canopy/tents

Tipi

Warm drinks/food

2. What outdoor entertainment can I have?
Outdoor entertainment can range from something simple or anything more extravagant. From playing classic campfire games to hiring a band. You could even get a vocalist in the family to sing, or if no one's a singer, try karaoke!
If your guests just want to be comfy, try an outdoor screen and play your favourite winter films. Remember to keep your guests warm with the suggestions above.
To keep your guests entertained, get them to play activities to move around, which will keep them warm, as well as providing them with quality entertainment. It's a win-win!
3. How do I decorate my winter event?
For a winter event, you might go all out on the decoration.
It's always a good idea to monitor the weather. You wouldn't want any expensive decorations to be wrecked by cold weather or rain. With that said, you could really use the weather to your benefit.
If it's snowing, who wouldn't want to cosy up with a mulled wine or hot chocolate in an ice bar setting?


We've listed a few decorations to consider for winter events:
String and tea lights

Branded materials for staying warm (blankets, gloves, etc.)

Branded mugs/drinks

Signage and printed material

Decorated tent
4. What food and drink can I provide for my guests?
You could choose either a small buffet or a large catering service for your outdoor event.
Again, think about your budget and the size of your outdoor celebration. Warm food and warm drinks are always wonderful ideas for the winter. It's worth also investing in appliances to rent or buy, or a catering service that will supply hot plates to make sure the food is kept warm.


Below, we have listed some delicious food and beverage ideas for cold events:
Small festive bites (pigs in blankets, etc)

Hot chocolate bar

Mulled wine/warm ciders

A soup bar/buffet

Stir frys

Toasted pizza

Coffee and teas


Hosting a successful event in winter is a great way to celebrate the season.
The greatest thing about an outdoor party is that you can event as many guests as you'd like without a real resistrion of space. Outdoor parties are not just for summer with our event planning checklist.
---
Author: Georgina Wood
Georgina Wood is a Digital Marketer and Social Media enthusiast. She holds a first-class degree in Journalism from The University of Derby and works as a lifestyle and events content creator for a Digital Marketing and SEO agency.