Results for ""
Show content for
Everybody
Organizer
Buyer
Answers
Tips for using the mobile box office (Troubleshooting)
TIP #1: DETERMINE THE CHANGE
To determine the change due from a cash sale, enter the money tendered. If you know how much change is due, you can skip this step.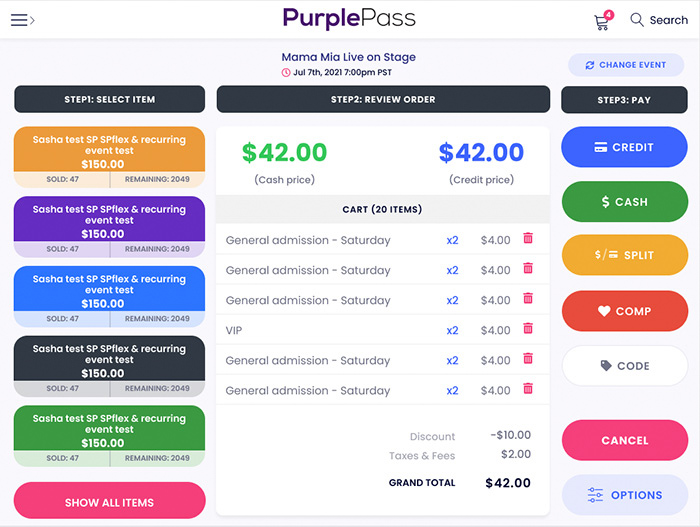 TIP #2: RESPONSE TIME
Tap on the screen softly for a better response.
TIP #3: REFUNDING AN ORDER
Go to your recent transaction log and search the order. Once the order is found in the search order tool, tap it and in the refund option, select Refund to finish the action.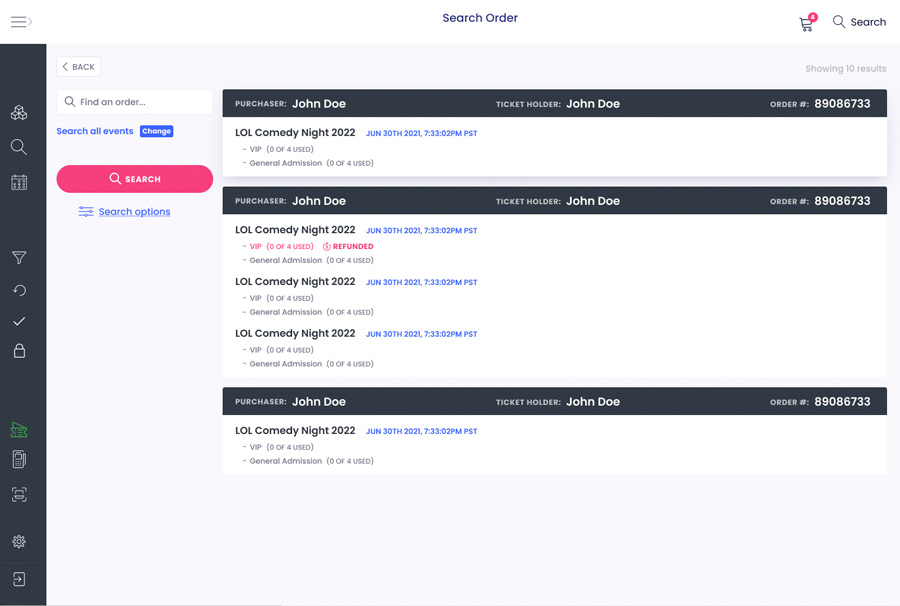 TIP #4: POS MODE
For will call or lost tickets, you can try the POS Mode. Tap on the item to add it to the cart. You can set the number of items you want to add to your cart.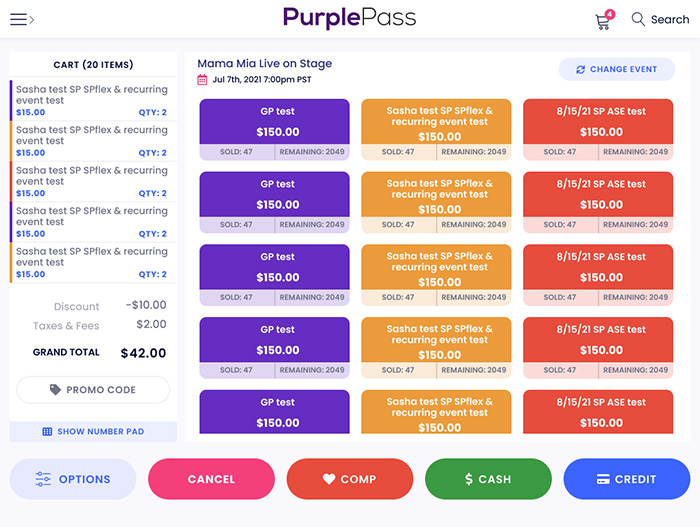 TIP #5: APPLYING DISCOUNTS
You can apply discounts in Box Office Mode by clicking an item in the cart. Choose the quantity and click the button labeled Discount.
For the POS Mode, select the item in the cart and click Current Order on the left. Then choose Discount to apply.