Results for ""
Show content for
Everybody
Organizer
Buyer
Answers
Boca printer is nonresponsive in the box office
Please note, this article is for if the printer originally worked, and not it no longer does. If it does not work the first time installing, please refer to one of the other troubleshooting articles below or our troubleshooting guide for boca printers.
Windows does not recognize my Boca printer
Troubleshooting tips for my Boca printer
Setting up my Boca ticket printer on Windows
If your printer becomes nonresponsive in the box office, there could be a few reasons why this is happening.
Your browser cookies have been cleared out (this is where your settings are stored, which could have been erased and need to be reset)
Windows updated and disconnected Purplepass from your saved printer settings
QZ Tray was not opened before the browser when first started
Fixing your nonreponsive printer
First start by closing all opened browsers.
Shut down the QZ Tray application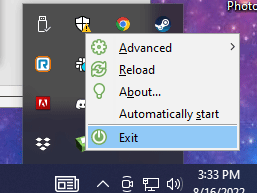 Shut down QZ tray
Open the browser
Go in the settings
Re-select the printer next to "Ticket printer 1" even though it may already be showing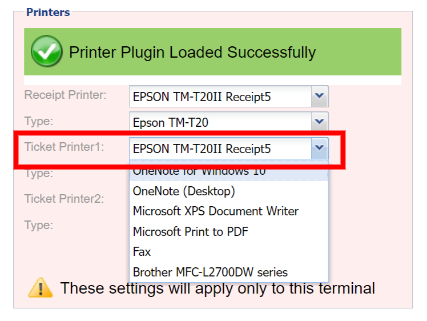 Save the settings
Try a test print