What is a Flex Pass and How Does it Work?
Almost everyone is familiar or has even purchased a season pass before. Season passes are great for guests that attend events associated with one company or organization throughout the year.
The most common example is sporting events.
If you are the ultimate fan, you will want to support your team throughout the year no matter what. Instead of buying individual tickets each game day, a season pass will let you do a one-time purchase that is usually good for all or most games.
Purplepass has season passes as an option for ticketing your event, but we also have the Flex Pass for an even more customized experience.
See how the flex pass works in your account
If you want to see the flex pass in action, you
can set up a free demo with one of our representatives.
What is the Flex Pass
This pass is super similar to a season pass, only better and can work for a variety of events.
With the flex pass you can add as many tickets from as many events from your account as you'd like.
For example, If you are promoting a variety of events not related to each other, but in your account, you can include them on a flex pass in case customers are interested in attending those other events.
In addition, you have the option to make a pass with a set number of tickets on it and allow your customers the option to select any set numbers you would like from it.


For example, you can let guests pick 5 out of the 10 tickets/dates available on their flex pass.
Customize a pass for your guests
Add as many tickets from events you are hosting as you'd like
Give the option to select a set number of events to add to their flex pass
Give customers the ability to choose
How do you create a flex pass on Purplepass?
Here's how you create your flex pass:
Log in to your Purplepass promoter dashboard


Go to "Create New Event"in the top navigation bar or edit an existing one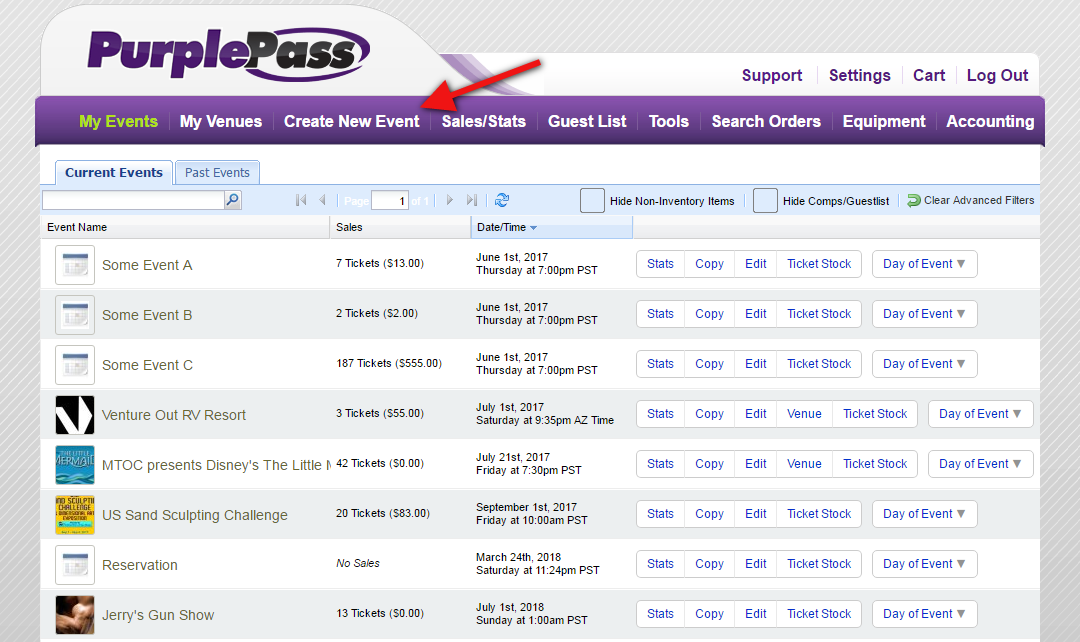 A pop-up window will appear asking you what you would like to create, select "Create & Manage Packages"


Go to the section labeled "Create New Pass/Package"


Start designing your pass type by filling out the form


Check the box "Enable flex pass option"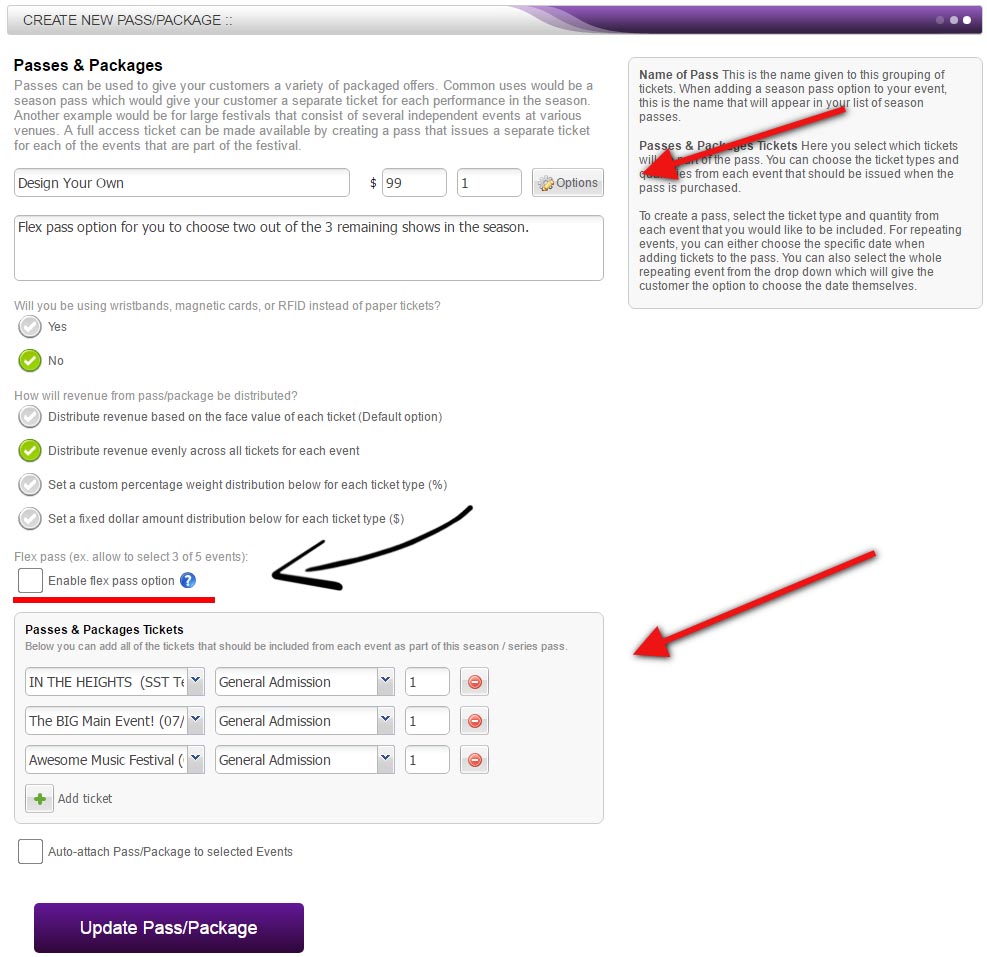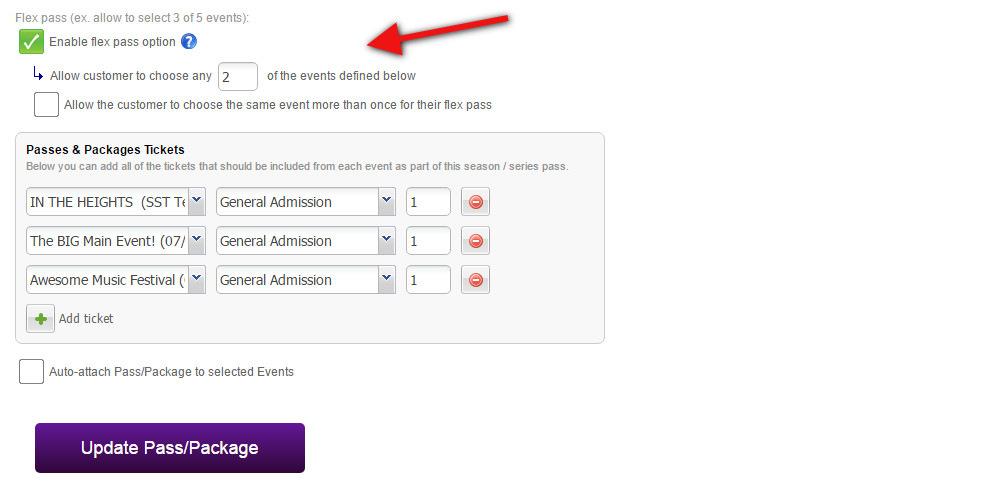 Define the number of events the customer can choose from

If you want to give customers the option to choose the same event more than once, check that box


In the grey box, add the events that you want included as part of the pass


Remember to click "Update Pass/Package"


Also, make sure to always have a greater amount of events available than you are allowing the customer to choose from.
Check registration off your list
Request a demo now to set up and create
season passes for your events!