Ticket Widgets: The Benefits and Why You Should Use Them
With a ticket widget, take the guesswork out of promoting, selling, and tracking ticket sales for any event you are planning. From hosting a single event to showcasing lists and calendar events, ticket widgets are a must-have for any event planner today.

What is a Ticket Widget?
A ticket widget is a digital script that allows you to implement and integrate your very own ticketing process directly on your website.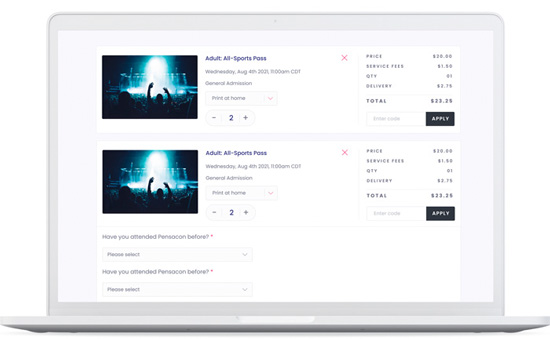 Rather than redirecting your visitors to a third-party website or an off-site ticketing service, using a built-in ticketing widget helps streamline the entire promotional, listing, buying, and tracking processes.
Integrating a ticket widget into your website is ideal for anyone interested in a white-label branded ticketing solution for their own business, brand, or special event.


Types of ticket widgets - Purplepass
There are multiple ticket widgets available depending on your event needs and the features and functionality you are seeking for your ticketing solution.
With Purplepass, you can choose from three options for hosting events: single events, list events, and calendar events.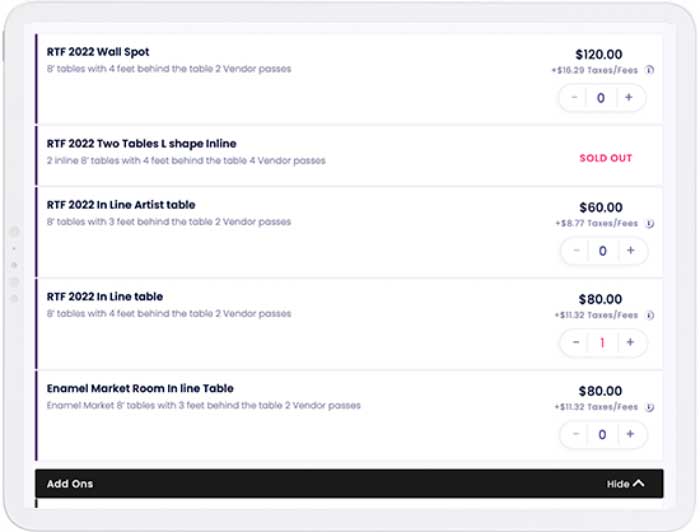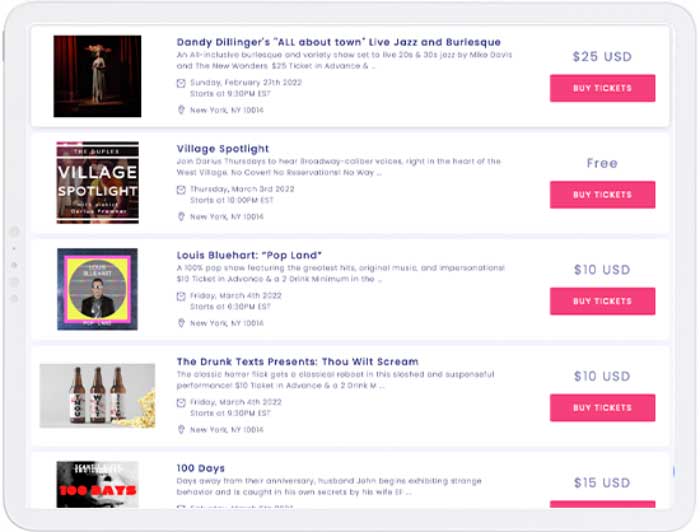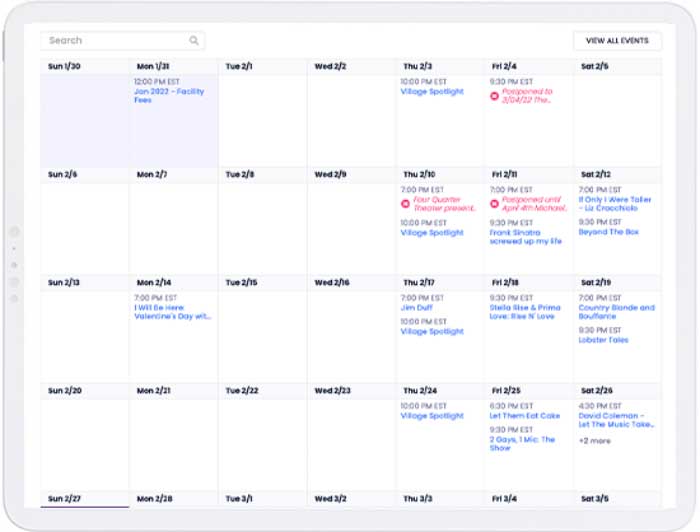 Single: If you are trying to organize and manage just one event, a traditional single event style widget is appropriate.
List: For multiple events that don't have an entire calendar full of activities, you can present your event types using a list style widget.
Calendar: Using a calendar event type may be optimal for those who are hosting multiple events simultaneously, such as a theater or a large venue.
Having many types of ticket widgets can help with planning and managing any type of event, from a tight-knit wedding to a massive movie festival or fundraiser for your local school.
Why you should be using a ticket widget
1. A white label branded experience
If you are planning an event and want to sell tickets using a branded and white-label solution, a ticket widget may be the best route for you. A branded and white-label solution typically means a product that is without watermarks, labels, or promotional material that can be linked back to the ticket widget provider.
Instead, white-label and branded ticket widgets provide you with the ability to implement your own logos and color schemes for a truly seamless integration solution.


2. Avoid redirecting users
Another benefit of using professional ticket widgets is that you will no longer be required to redirect your users as they complete the ticket buying process on your website.
Ticket widgets can be seamlessly integrated into your website, allowing users to browse, compare, purchase, and manage tickets all on the site itself without redirecting to a third-party application or ticket provider.


3. Simplify your ticketing process
Using ticket widgets is a great way to simplify the ticketing process altogether. Remove the guesswork from planning and managing ticket sales with an all-in-one ticket and fidgeting solution.
Rather than managing all of your ticket sales manually and with your own lists and charts, a ticketing solution streamlines the process while allowing you access to see sales and other important ticketing data in real-time.
No more keeping track of all of your sales, last year's performance, and even reservations on your own. With an all-in-one ticketing widget, you can spend more of your energy on what matters the most for your next upcoming event.
4. Embed ticket widgets anywhere
Whether you have a simple one-page website or a thriving online community, integrating your very own ticket widget is possible just about anywhere online, as long as you have rights to the website or page you are working on.
With a ticket widget, embed your ticketing section in any location on your website that drives the most traffic and makes the most sense. You also have the option of embedding multiple ticket widgets simultaneously, especially if you are hosting over one event or representing many clients at once.
Embedding multiple ticket widgets can also be useful for those who are hosting over one event in a venue or various events for different attendees.
5. No coding required
If you are searching for a ticketing method that does not require programming or coding knowledge, look no further than ticket widgets.
Ticket widgets are not only ideal for streamlining the selling and management of tickets, but they are extremely useful for those who are unfamiliar with programming and coding themselves.
How do ticket widgets work?
With Purplepass, ticket widgets are extremely simple and do not require extensive coding knowledge or professionals to get started.
Once you have chosen your preferred ticket widget solution from Purplepass, you can then set up your widget with the relevant event information and your preferred color theme.

Simply select "Generate Code" once you are ready to create a snippet for your ticket widget to generate your code.
You can then copy and paste the generated ticket widget code into the area of your website that is most suitable for ticket promotions and sales.
Using ticket widgets is not only a way to help your prospective customers to easily make ticket purchases, but it also provides an opportunity to present events in a professional and streamlined manner. With a ticket widget, boost your event's visibility and your ability to attract buyers and event attendees.