Results for ""
Show content for
Everybody
Organizer
Buyer
Answers
Adding colored dividers with labels for ticket categories
Adding colored dividers with labels for ticket categories
An event divider is a colored subsection that can be added to your ticket widgets.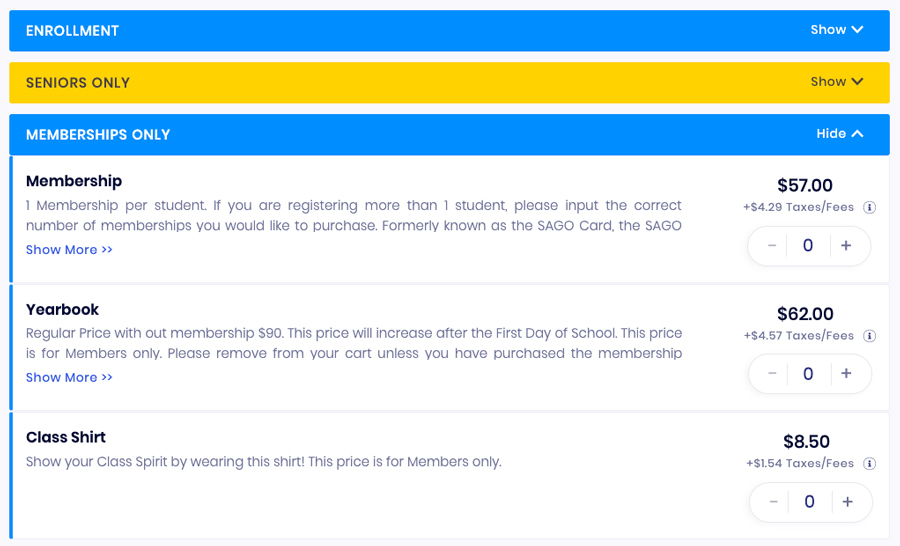 Using an event divider is not only useful for segmenting ticket types, memberships, and specific programs or passes you have available, but it is a way to present any event as visually aesthetic.
Adding dividers with labels
Log in to your Purplepass event organizer dashboard
Select My Events in the top navigation bar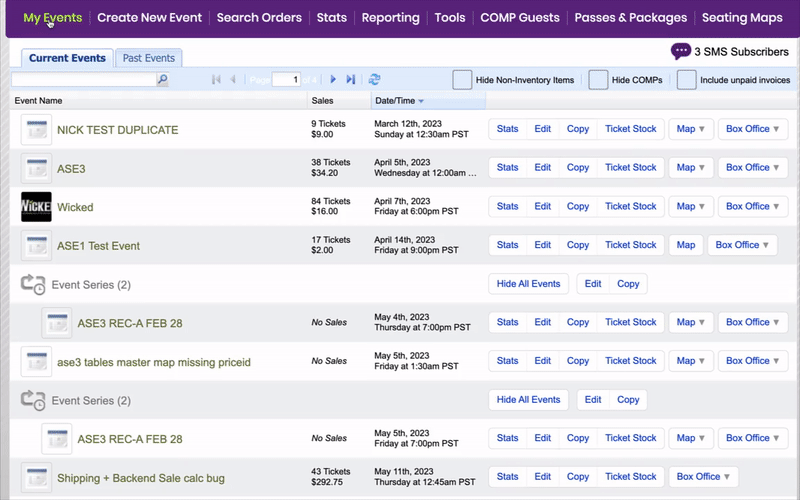 Locate the event that you would like to add a divider to and select Edit or create a new
Scroll to the Ticket Pricing and Options section
Click the icon next to Add Ticket Type

Click the dropdown menu that appears and select the Divider w/Label option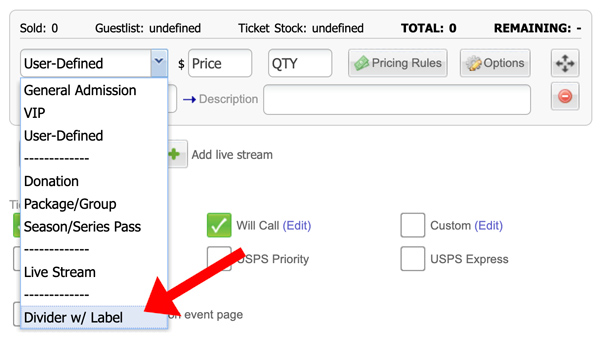 Add a name to your divider within the Title text box that appears beneath the Divider w/Label dropdown
Choose the color of the event divider from the Divider Color dropdown, located to the right of the title section. NOTE: You can use the color wheel to choose a highly customized color for your divider, or opt to add your own hex color code for branding.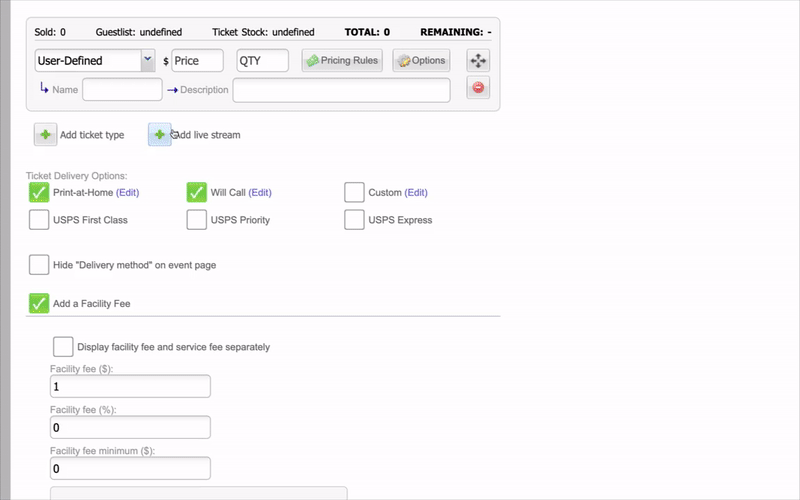 NOTE: If you want to start with your labels collapsed, select "Options" and select "Start Collapsed". Select "Update Divider Options" to finalize your decision. You must complete this process for each individual divider you are using for your event.


Scroll to the bottom of the page and select Update Event to save the changes you have made to your event
The benefits of using dividers with labels
Using colored event dividers is extremely useful for branding and for breaking up sections of an event for simplified navigation. Some benefits of using event dividers include:
Cleaning up your event page: If you have many tickets or membership types, dividers help to clean up the event page while minimizing unnecessary clutter.
Improving navigation: With event dividers, improve your user's ability to browse for tickets without feeling overwhelmed or confused. Dividers also help to point users in the right direction while completing purchasing tickets for an event.
Branding: Use your company colors for each individual divider for branding and for seamless integration into an existing website or online presence.
Segmenting ticket types: Segmenting the type of tickets, merchandise, and passes you have for sale can also help users easily navigate your ticket site without feeling confused regarding the type of ticket or pass they need. If you need organization for your school, club, or business, you can use colored dividers to help.
Creating add-ons: You can use event dividers to highlight add-ons such as swag, merchandise, or even special event gear that is exclusive to the event you are hosting.