Results for ""
Show content for
Everybody
Organizer
Buyer
Answers
Embedding ticket widgets onto your website
Embedding ticket widgets onto your website
With a few lines of code, you can fully integrate the entire buying process directly into your own website. Just copy and paste a few lines of code into your website and you are all set. No programming skills are needed and our ticket widgets work on every type of website platform.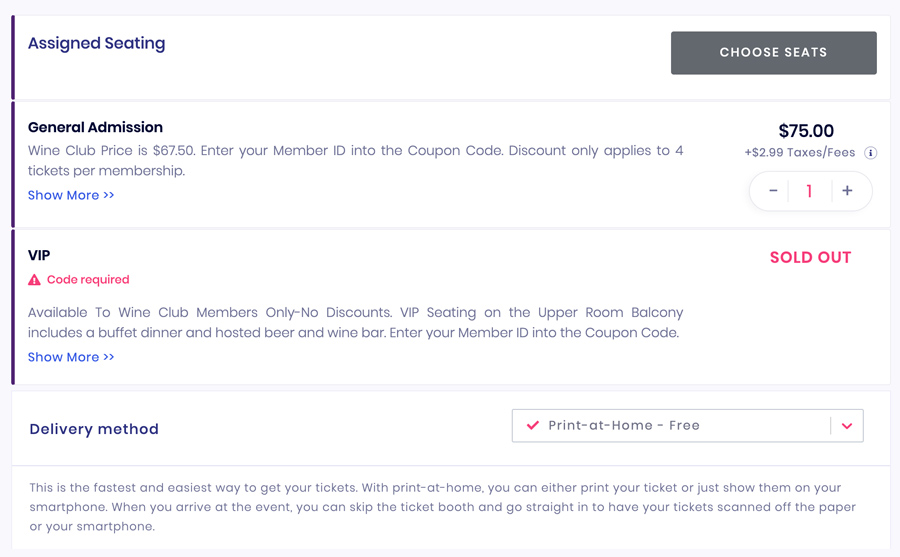 Ticket widget types include
Single Event - The single event ticket widgets let you sell that event directly on your website without being redirected.
List all Events - Display multiple event dates in a list on your website using this ticket widget type.
Full Calendar - Guests can use this display option to flip through each month to view dates throughout the calendar year.
Log in to your Purplepass Event Organizer dashboard 
Select Tools in the top navigation bar
NOTE: Your event needs to be created first in order to build a ticket widget for it.

Select the Ticket Widget options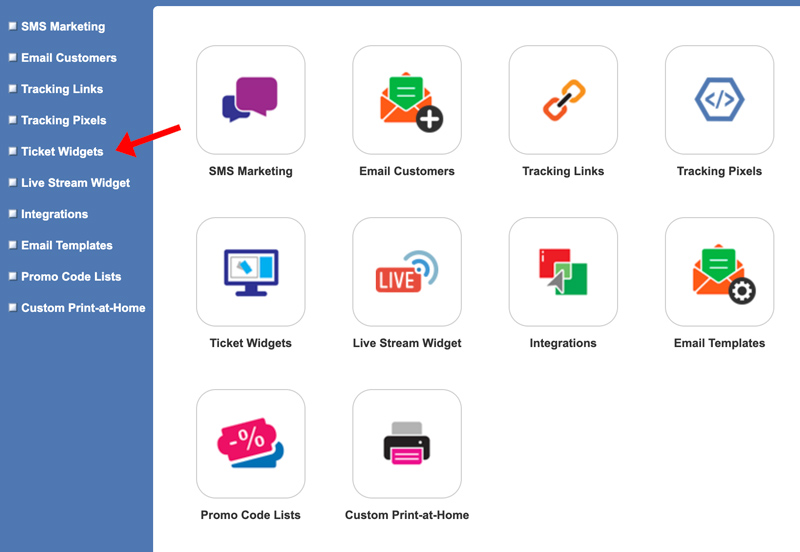 A pop-up window will appear
Here you can select the ticket widget type on the left nav bar; single, list, calendar
Select your event and enter the information to build your widget

Tracking ID: Whatever you enter here will be used as a tracking ID which can be referenced in your stats. This will allow you to monitor sales that were generated directly through that widget.
Enable shopping cart feature: If you plan on putting more than one widget on a single page and would like to give your guests the option of making selections from the various widgets in one single transaction, turn this feature on. It will allow guests to make a selection from one of the widgets, add it to their shopping cart, and continue adding additional items from the other widgets on the same page before checking out.
When everything has been entered and/or selected, select Generate Code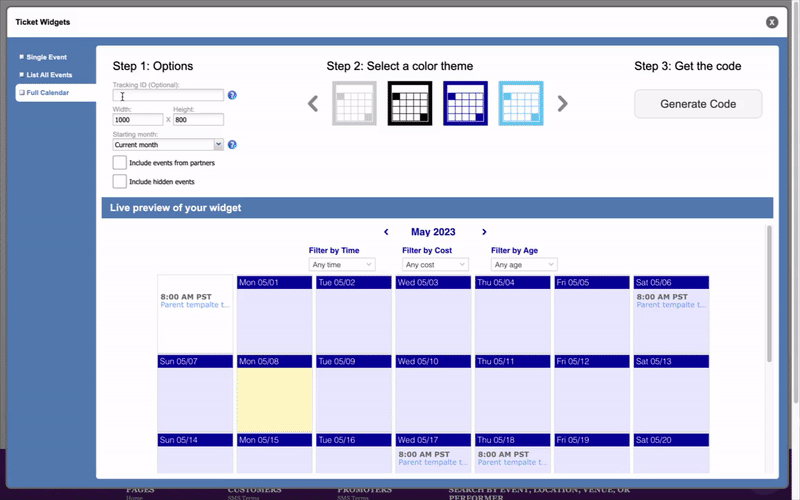 Copy and paste the code that is provided into your website
NOTE: Adjust the height and width directly in the code to make it fit your website dimensions.