2022 Event Trends and Decorating Ideas that Work for Any Event
With 2022 off and running, event planners and promoters everywhere anxiously await the green light for mounting erstwhile events swallowed by the COVID-19 pandemic over the past two years.
In 2020 alone, 64% of events were canceled because of the pandemic.
And as event planners and promoters wait, event trends emerge. These trends speak to a social impulse toward joyfully living out loud after lengthy confinement. But there's thoughtfulness in some of these ideas and trends that speak to our ability to nimbly adapt to changing circumstances.
2022 will be a time of flux, regrouping, and analysis. But it will also be a year of reconnecting to our public lives. That process is bound to bring event planners plenty of bright, thoughtful ideas, taking the events world to a new level of innovation.
Embrace Colorful Hues
Events this year feature every super-saturated hue imaginable. Having been confined to our homes for both work and play, we're all ready to see something beautiful.
Brian Worley of Atlanta, GA's B. Worley Productions predicts "bright and bold colors in decor" with "pops of color, whimsy, and fun".
Color can mean anything from bold blooms to a splash of drama provided by lighting. Imagine painting the walls of your event venue with thematic color, telling your event's story. Or add color to your event decorations, then rent them as cloth napkins or table covers. Party rental companies know event planners are more interested in a varied, vibrant palette than ever before.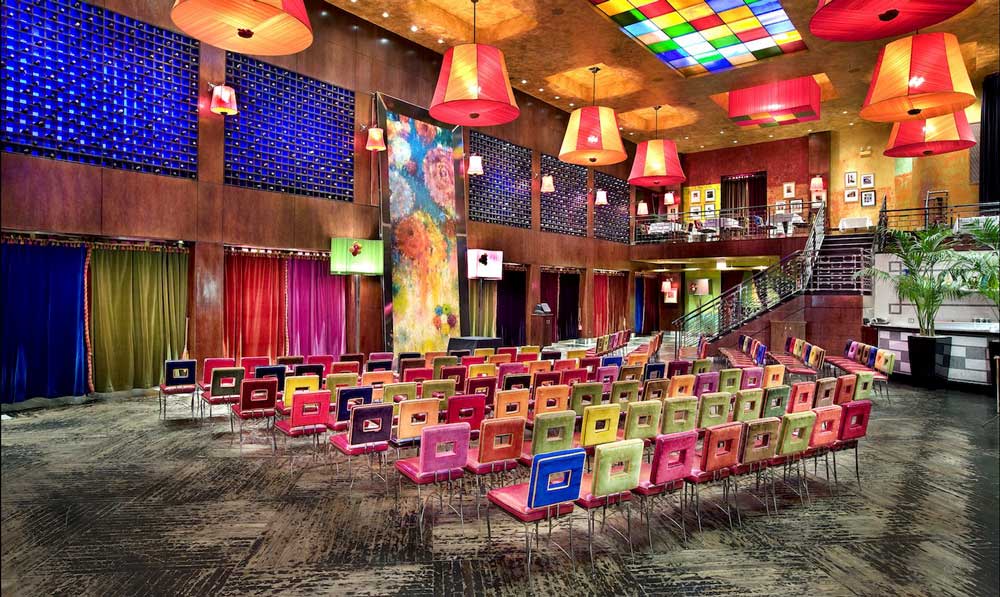 Corporate, charitable, and fundraising events for nonprofits are not excluded. The last thing people want to see when attending any kind of event in 2022 is "neutrals." We've been in neutral long enough, so bring that brilliant, life-affirming color.
Be bold.
Lift your event up with eye-catching color. And no matter what kind of event you're planning, don't forget to bring the fun and whimsy. Your attendees are well past ready to live a little, so give them color, innovative lighting, and immersive experiences.
Make Contingency Plans
A big part of the fun for event planners in 2022 will continue to be working around COVID-related contingencies.
David Merrill, CEO and Creative Director of AOO Events in Los Angeles, CA points out that because of the pandemic, "... AV companies, rental companies, and floral and fabric companies are all impacted due to supply chains and labor issues." But event planners are thinking outside the box and innovating around such difficulties to create events that are better than ever.
That means event planning checklists are bound to take a few hits along the way to the big day. It also means that the detail-oriented, incisive minds who plan events can shine in new and dazzling ways. When things go sideways, event planners get creative.
With the intense conditioning of the last two years behind you, you're all champions now.
Hybrid - The New Normal
While most of us don't have a lot of pleasant things to say about COVID-19, we can certainly be thankful for the emergence of hybrid events.
As restrictions loosen, allowing larger gatherings over time, hybrid events have become increasingly pivotal to event success. From incompatible schedules to simply living far away, there have always been people who could not attend an event.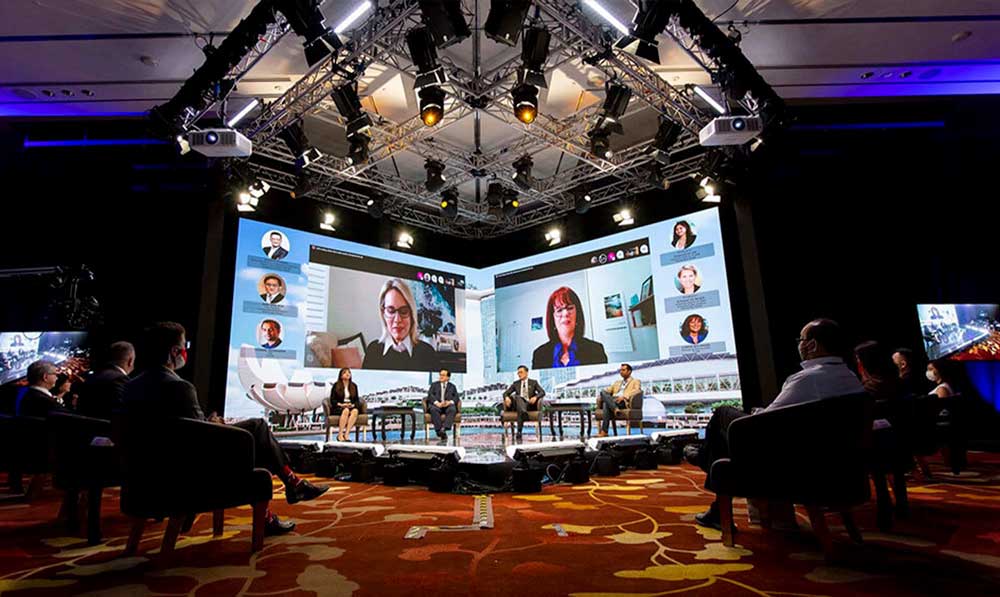 The ability to bring physically absent attendees into the action is the hybrid model's draw, increasing event marketing potential by expanding attendance capacity and reach. And according to vFairs, 71% of event planners envision keeping the hybrid model in place, despite the pandemic's status.
Hybrid events already have their own set of trends to watch, including micro-events as an answer to the annual blowout. These smaller events–or minor events within large events–provide diverse opportunities for brands and organizations to maintain year-round, in-person, and virtual outreach within an event framework.
An increased interest in event technology is driving more entrants into the market and thus, more innovation. As investors step up, watch for continuing evolution. With 57% of event planners agreeing that hybrid events will dominate the future, and with 76.4% of them planning at least one such event this year, hybrid is here to stay.
Hybrid events are just one factor in the event technology that will make waves in 2022. Event planners, take note!
Sustainability
In 2022, no step toward protecting our environment is too small. We express sustainability in recycled and recyclable items, upcycles, education, and all that speaks to environmental awareness.
Events will feature intimate, modular seating areas separated by dividers. Some organizers are using plant life to create these, adding both a living element and social distancing.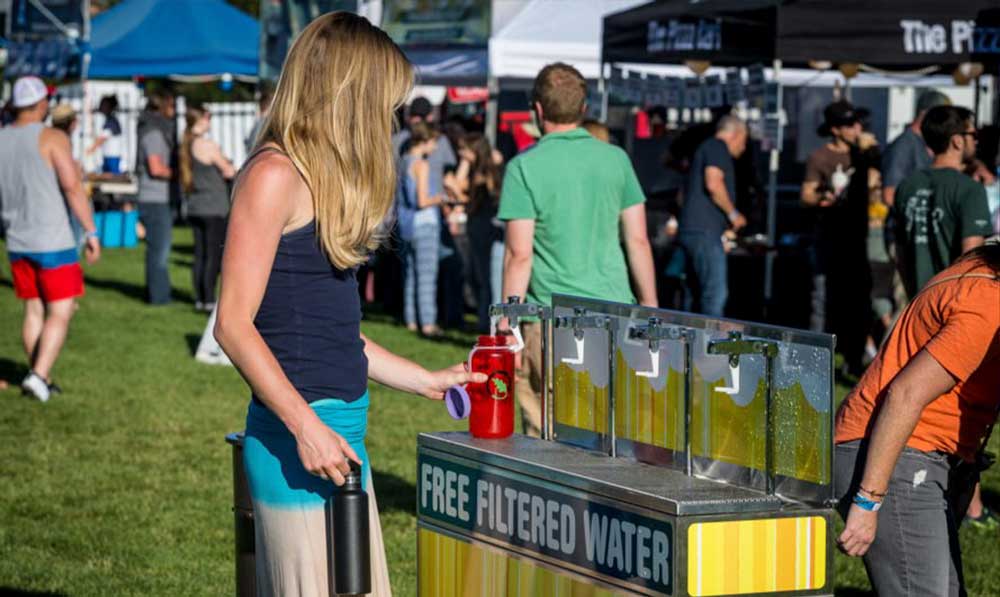 For corporate event planners, underlining the client's dedication to sustainability is key to a winning decor theme, featuring everything from technology to a color palette that speaks to that dedication.
Modernism is not lost in this trend, with the intention being that modernism meets sustainability, provoking a synergy. Celebrate that with live plants, lighting, projections, paperless menus, and cloth napkins.
Companies and organizations committing to more sustainable events will find in the process a public relations dynamo and many opportunities for attendee engagement. There are so many ways to tell your sustainability story, adding another tool to the event planner's arsenal.
2022 promises to be a year of challenges and events that connect us thoughtfully, speaking to a world in need of joy, community, and beauty.


---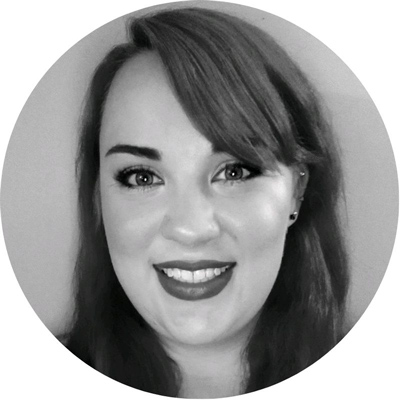 Author: Katie Tejada
Katie Tejada is a married mother of six (and animal mom of 12). In her spare time, she enjoys writing about the unique world of motherhood, child care, party planning and marriage.