How Small Businesses are Using Crowdfunding for Support During COVID-19
We have seen a severe lockdown worldwide due to the coronavirus pandemic. Most of the businesses, whether small or large, are being affected by this COVID-19 pandemic condition.
The small business owners who can no longer afford to pay their employees and expenses are suffering. Arranging funds and outsourcing further support has become a challenging task for them, but necessary.
These financial crises have caused them to adjust some of their operations or shut down the business completely.
Use Purplepass to collect donations
You don't always need to sell tickets.
Create an event page with Purplepass
strictly for accepting donations.
In such pandemic conditions, crowdfunding platforms have emerged as a source of financial support for small business owners.
Entrepreneurs and startups have the option of crowdfunding if they want to finance their businesses. Crowdfunding can substitute the traditional forms of fundraising, such as angel investing, venture capital, and bank loans.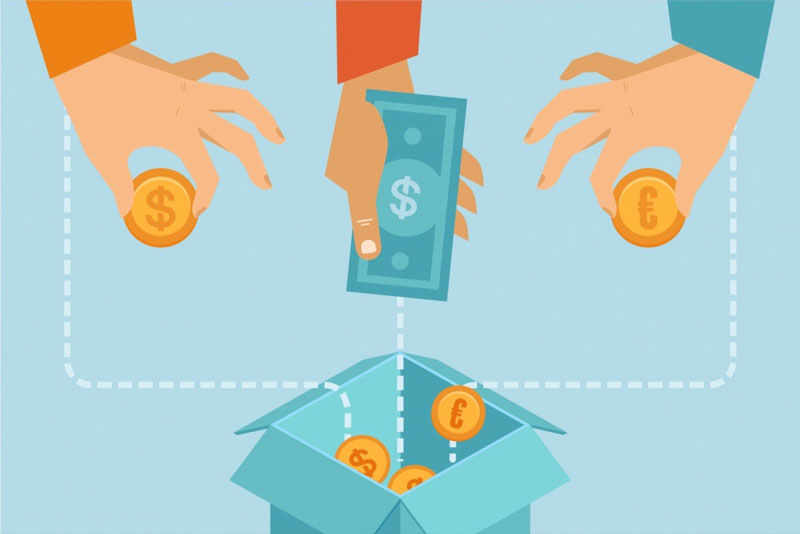 Where (software) small businesses can create crowdfunding campaigns during COVID-19 Pandemic :
There are different crowdfunding platforms out there that are helping these businesses to get funded. Before businesses create a campaign, they need to do research and find a platform that best suits their business needs and goals.


Here are a few popular crowdfunding platforms:


Gofundme was founded in 2010 and has become a leader in online crowdfunding. It is a popular crowdfunding platform used to raise money for emergencies and charitable causes.
The platform can be used by individuals and businesses to raise money during the COVID-19 pandemic as well as for other fundraisers.
The most successful campaigns are more focused on service-based causes.

There is no requirement for meeting the deadline or fundraising goal that is necessary with the other crowdfunding platforms.
*** Businesses can keep their raised funds after paying a 2.9% processing fee and 30 cents for every donation.
Fundedbyme is a multinational investment crowdfunding platform that has relaunched its donation-based crowdfunding services to help small businesses that are affected during the coronavirus (COVID-19) pandemic.
The company's senior explained that the donation-based crowdfunding is completely different from its core equity crowdfunding. In donation-based crowdfunding fans, customers, or other individuals can support their local businesses in exchange for upcoming products, goods, services, and visibility.
The company has previously helped more than 1000 projects and companies in raising funds through this method.
Kickstarter is a rewards-based crowdfunding platform that is helping creative people who are facing job losses, and businesses that are suffering financial uncertainty.
They are launching new programs, advice, and resources to help the businesses that are getting hit hard by the COVID-19 pandemic. To create a campaign, the businesses need to set a fundraising goal, deadline, and different pledge levels that the investors can choose.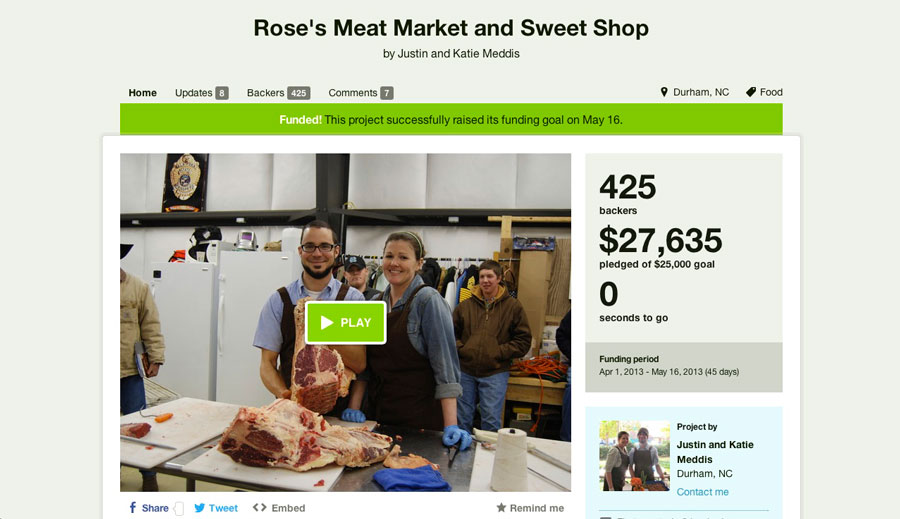 Each pledge level provides a return for the investor, such as a small gift, early access to a product, or personal experience.
Kickstarter is an all-or-nothing platform i.e if a campaign doesn't reach the pre fundraising goal within the timeline, then there will be no funding.
*** If the campaign is successful, then Kickstarter will charge 5 percent of the total fundraised and an additional 3 to 5 percent as a processing fee.
Honeycomb Credit helps small businesses in funding during the COVID-19 pandemic by connecting them with their customers and fans.
They provide a new and exciting way to invest. To help the businesses in arranging the working capital, Honeycomb is offering 45-day payment free periods, 6-month periods for the only interest payment, and reducing the posting, success, and investor fees from the successful campaigns.

They are working efficiently to connect small businesses with local investors as quickly as possible.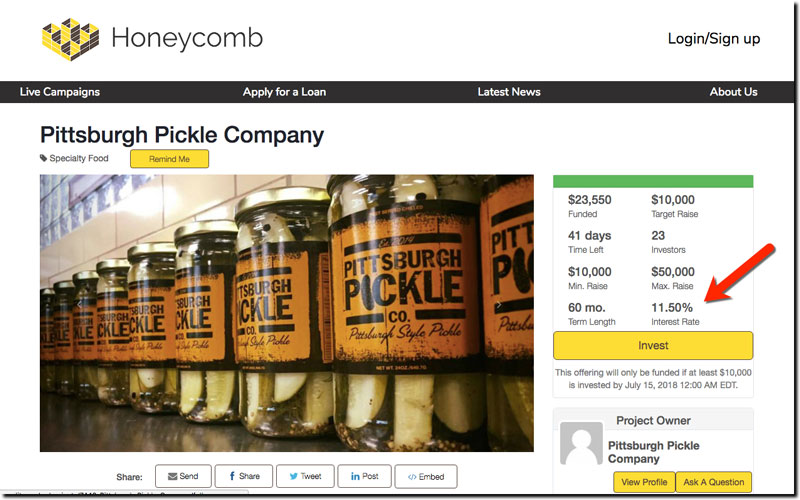 The small businesses are provided with different options to raise according to their requirement.
In the first option, small businesses can borrow $10,000-$50,000+ in working capital at 5% interest rate for 3-year after the interest-free period.
The other option is $10,000-$25,000 in working capital at 7.5% interest rate for 3-year after the interest-free period.
Here are some examples of projects that can be funded During the coronavirus.
There are several other online crowdfunding platforms that small businesses can choose for funding.
The businesses can create campaigns for the community who have lost wages because of the shut down of any industry like the service industry, entertainment, hospitality, or any other industry that is affected by COVID-19.


A campaign can be made to raise funds for small businesses who are not able to pay wages or suffering from the financial impact of this pandemic.


A fundraising campaign for the small businesses involved in the manufacturing of face masks or hand sanitizer.
Are you a nonprofit? Get a discount!
Purplepass users who are nonprofit
will receive a discount on ticket
fees. Just let us know!
Final thoughts
Any entrepreneurs having an innovative idea for small business and want to raise funds for your business - turn to crowdfunding. Then, they can adopt any of these crowdfunding methods according to their business type and size.
They need to remember that crowdfunding methods are not a fast-track way of fundraising.
Creating a successful crowdfunding campaign is a part of a marketing project as like the other projects undertaken by the company. The entrepreneurs need to implement strategies, planning, and efforts to make it a success whether it is a reward, equity or donation-based crowdfunding.


---
Author: Piyush Jain
Piyush Jainis the founder and CEO of Simpalm, a mobile app development company in the USA. Piyush founded Simpalm in 2009 and has grown it to be a leading mobile and web development company in the DMV area. With a Ph.D. from Johns Hopkins and a strong background in technology and entrepreneurship, he understands how to solve problems using technology.