How To Create Effective Email Subject Lines and What To Avoid
In today's fast-paced digital world, email marketing is an essential tool for businesses to connect with their customers. But with so many emails flooding people's inboxes, it can be challenging to grab their attention.
One of the most critical aspects of any email campaign is the subject line. It's the first thing that people see, and it's what determines whether they'll open your email or not. In this blog post, we'll share some tips on how to create effective email subject lines as well as what not to do.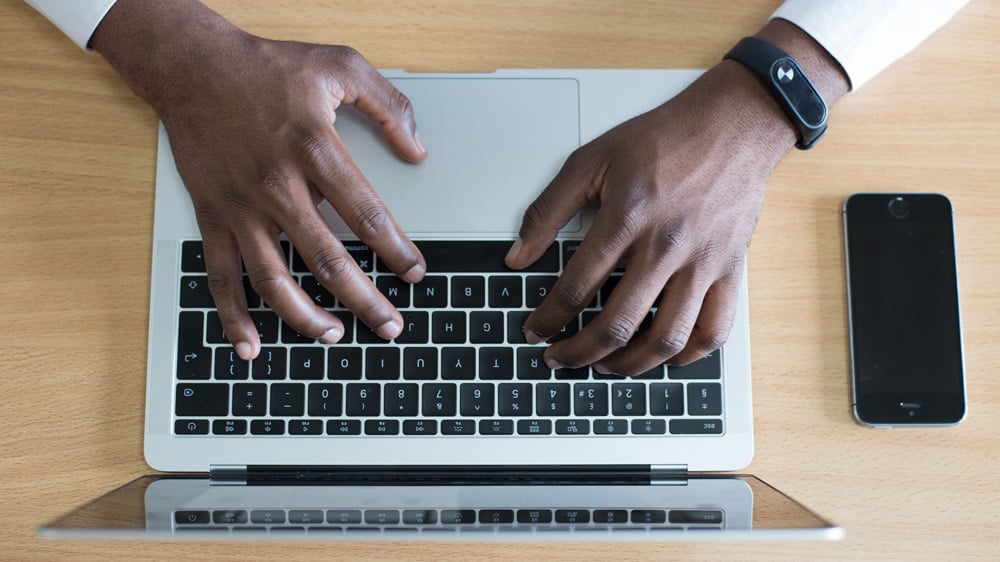 Tip #1: Keep it Short and Sweet
The ideal length for an email subject line is around 50 characters. People's attention spans are short and getting shorter, so you want to make sure that your subject line is concise and to the point. Avoid using long and complicated sentences or using too many words that may not be necessary.
Here are some examples of short and sweet subject lines to use around these popular holidays:
"Hop into Easter Savings"
"Luck of the Irish: 20% Off Saint Patrick's Day Deals"
"Don't forget Mom: Last-Minute Mother's Day Gifts"
Tip #2:Use Action-Oriented Language
Action-oriented language can create a sense of urgency and encourage people to take action. Using verbs like "get," "save," "buy," and "discover" can make your subject line more compelling.
Here are some examples, again using these upcoming holidays:
"Get ready for Easter with our egg-cellent deals"
"Save big on Saint Patrick's Day gear"
"Discover the perfect Mother's Day gift for your amazing mom"
Tip #3: Personalize it
Personalization can make your subject line feel more intimate and relevant to your audience. You can use people's first names, reference their locations, or mention their interests to make your subject line stand out.
Here are some examples:
"Sarah, hop into our Easter sale and save big"
"Celebrate Saint Patrick's Day with a pint in Chicago"
"Find the perfect Mother's Day gift for your fitness-loving mom"
Personalization doesn't always have to be their name, it can be a central location or activities they are into. To automate personalization, you want to use a CRM platform that tracks different characteristics such as names, activities, locations, topics, etc.
Tip #4: Use Emojis
Emojis can make your subject line more visually appealing and can help your email stand out in a crowded inbox. However, it's essential to use them sparingly and appropriately.
Here are some examples of subject lines that use emojis:
"🐰 Hop into Easter Savings"
"🍀 Get lucky with our Saint Patrick's Day Deals"
"🌷 Give mom the gift she deserves this Mother's Day"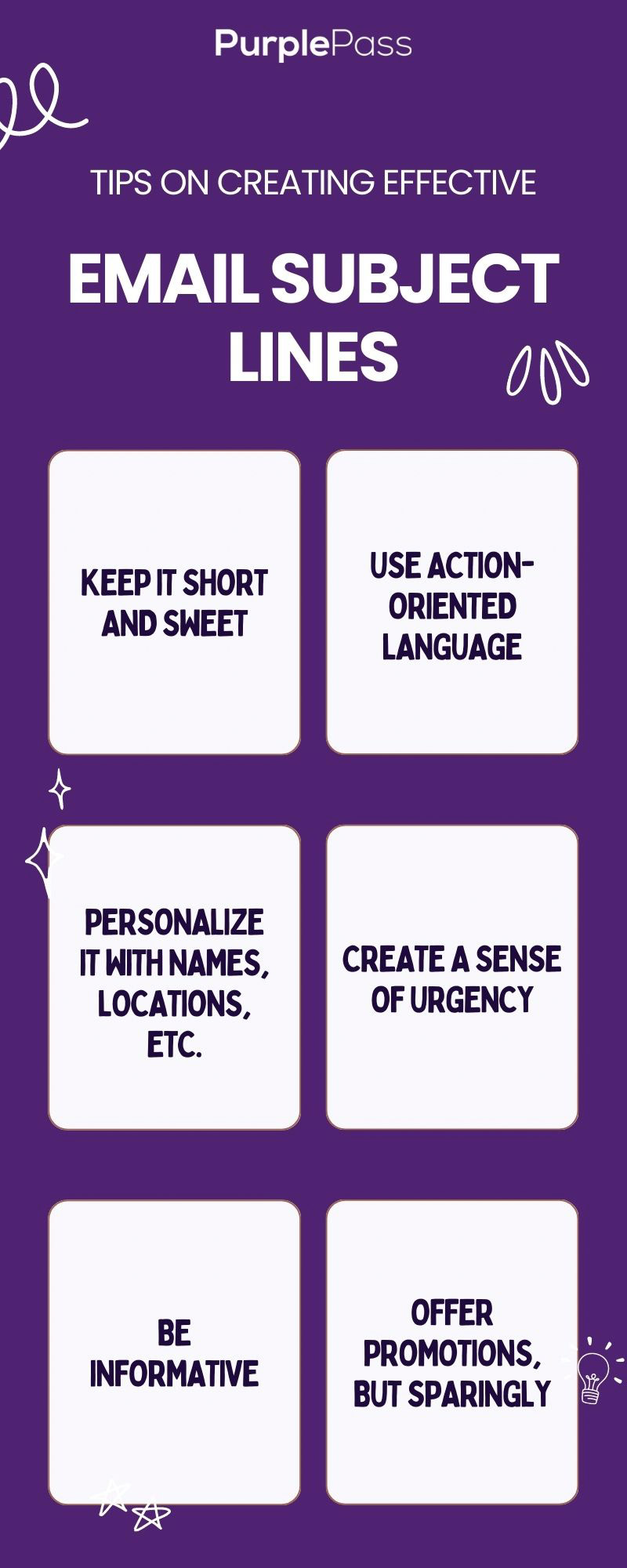 Examples of Ineffective Subject Lines and Why
1. "Fall is here!"
This subject line is too generic and doesn't give any information about what the email contains. It's also not action-oriented, personalized, or visually appealing.


2. "Buy your holiday day gift NOW"
While this subject line is action-oriented, it's not very creative, and it doesn't offer any incentive to open the email. It's also not personalized, which can make it feel impersonal. You also want to avoid all capital letters, unless it's something super urgent, as it can come off as spammy and demanding.


3."Saint Patrick's Day is coming up"
This subject line doesn't create any sense of urgency or excitement. It's also not personalized, action-oriented, or visually appealing.


In conclusion, creating effective email subject lines is essential for any successful email campaign. By keeping your subject line short and sweet, using action-oriented language, personalizing it, and adding emojis, you can grab your audience's attention and encourage them to open your email.