Event Registration: Your Secret Weapon to Event Planning
If you are using the right event registration, stress should be lifted off your shoulders, not weighing you down even more. The better ticket registration will offer a variety of features so you'll have everything you need!
Know the things your event ticketing software should have that will reduce stress, make your guests happy and lead to a successful event. We call this list your top secret weapons for having an impressive event registration!


Multiple ticketing options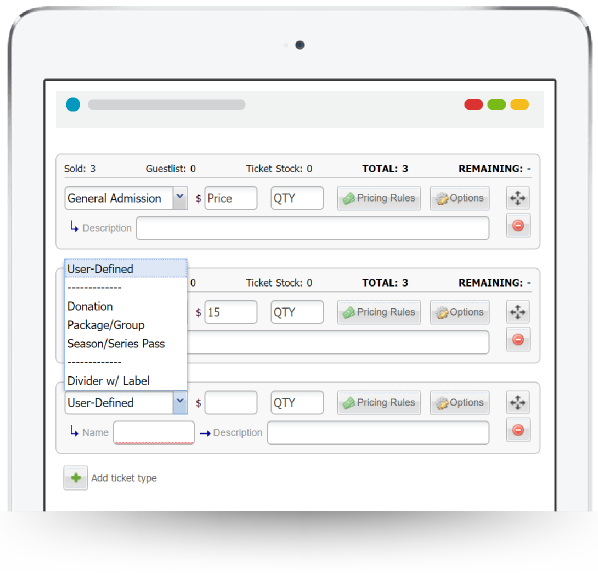 The needs of your guests are going to vary, that's why it is a great idea to offer ticket types to compliment each guest and their schedule.
It's essential that your registration provides no limit on the types of ticket options you can create (general, adult, children, military, VIP, early admission, parking, etc.).
Depending on your event, assigned seating is usually a good idea or even hybrid (general admission and assigned seating).
Tickets also come in all shapes and sizes; wristbands, hard tickets, printable, bracelets, etc.
A registration that can offer you a variety of options will help make a unique and memorable experience for your guests.
Payment options & coupon codes
Flexibility with payment is significant to help break down who is paying for what. For example: with Purplepass you can control who pays the fees.
By default, the customers will pay all costs, but you can choose to fully absorb expenses or even split it up and let the customer pay a portion, and you pay the rest.
With payment options, you should also be able to offer discounts and coupon codes for your event.
The more code options, the better; auto-generated, mass uploads, coupon lists, discounts, tracking only codes, multiple codes, combo deals, etc.
Delivery options
In a technology-based world, we can easily assume users would want everything sent to them through their mobile device or online, but that is not always the case.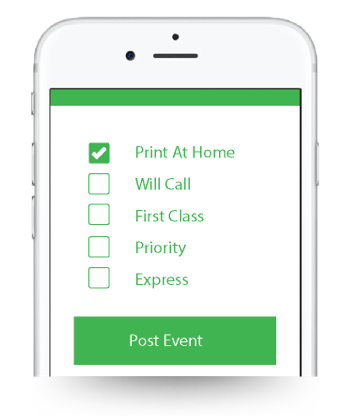 If you don't offer other options such as Print-at-Home, Will Call or Shipped you might lose customers. Having options is what makes a registration go from okay to fabulous!
Ability to customize everything
This is your event so you should be able to customize your registration from head to toe! Don't get a registration that is using your event for advertising, but one that gives you %100 face value. The more you customize, the more personable your event is for your customers.


Customization Purplepass offers:
Personalized Messages
Customized Verbiage
Check Out Questionnaires
Email Templates
Notes & Memos
Customized Ticket Stock
Coupon Codes
Website Widgets
and more!
Download our guide on "10 Features Every Ticketing Software Must Have" to determine which ticketing software will work best for the event in question, and what features are needed in the ticketing campaign to make the process as productive as possible.
Full support 24/7
Probably the most important and biggest secret weapon behind your event operation; your registration team. If you have a great registration, it's because there is an excellent team behind it all. Being able to have 24/7 event management support online no matter what timezone is what is going to make your registration experience memorable.
You can have a registration, but if you have a sizable event, it can be hard to run it by yourself. Have event specialists you can count on that offers a variety of different support for your customers so you don't have to worry anymore.
Support Purplepass offers:
Ticket Transferring
Full Timezone
Online Chat
Email Support
Phone Support
Promoter Shipping
Promoter Chat Line
To better understand why your registration is probably the most critical aspect in planning your event, read our blog post "How Your Registration Can Determine the Success of Your Event."
For lifestyle tips, marketing advice, planning 101 and more, subscribe below!