How Your Registration Can Determine the Success of Your Event
One of the first interactions that your guests experience for your event is the registration process. This is their first impression of your event, and you don't want it to be their last.
The average time a consumer is able to focus on one thing is around 8 minutes. If registration is slow, unorganized, hard to access, not available online, anything and more can turn off someone from buying tickets ...especially with an 8 minute focus time.
It is important to know what qualities determine a good registration. This blog will go over the top 4 things that you MUST have when it comes to a successful event registration!
Online Registration
Most consumers can't differentiate between the event and their registration provider. Meaning, their first impression is never going to be negative towards the registration company, but the event itself.
If you don't have an online event registration available on your website or the provider's site, you basically don't have a registration. People like to purchase tickets in advance online; it's easy, its fast and hopefully hassle free! Make sure your registration is online and is a clean, concise process! No chunky forms, no paragraphs of texts to battle through, it needs to be straightforward and simple.
Purplepass online ticket registration consists of one short form, with limited writing, clearly marked boxes, and a price breakdown. What you see is what you get.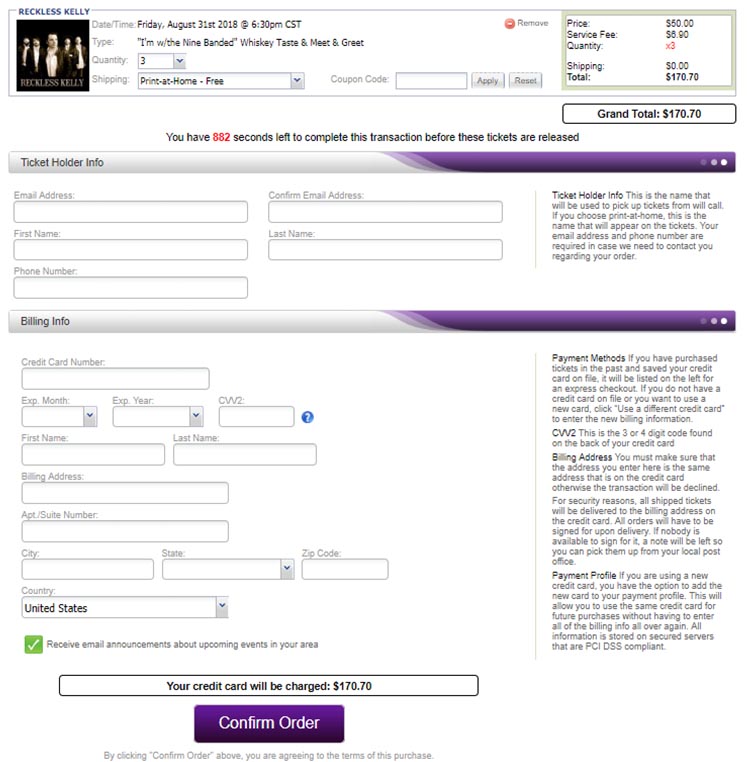 Registration Representation
You should use a registration that will represent your company and event in the best light possible!
Purplepass is always willing to listen and work with needs specific for your event. We design ticketing packages, season passes, parking passes, provide onsite servers for ticket selling as well as merchandise, and I can keep going. Purplepass is constantly adding new benefits based on event feedback and reviews from our clients making sure our new features are customized to you.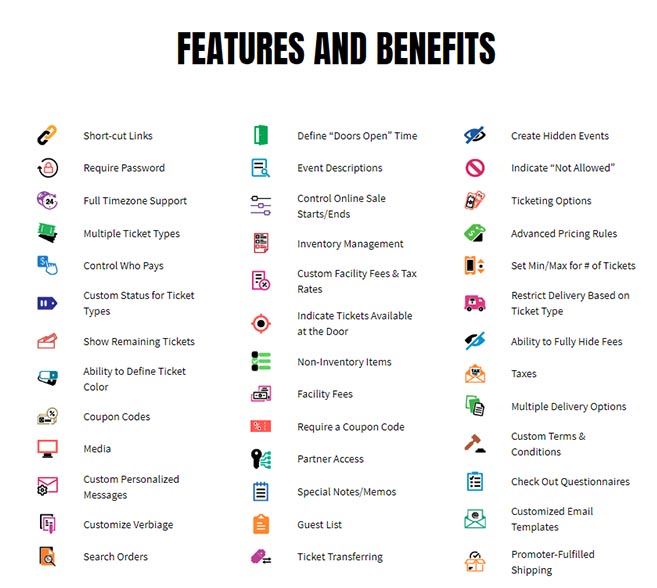 Marketing Included
A good event registration will help market your company in the upcoming weeks before the event! Promoting your event on social media through blogs, press releases; whatever helps connect with the targeted audience and promotes a healthy registration.
Purplepass offers a marketing service with different packages (Starter, Silver, Purple) with a variety of platforms we use to show off your brand! Talk to your Purplepass representative today and learn how we can market for you.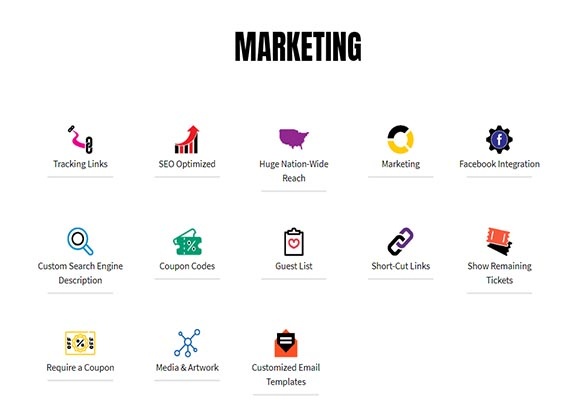 WIFI and Onsite Servers
It's important, whether your guests arriving are buying tickets at the gate or have their mobile or print-at-home ready, that they have a smooth entrance into the event. A seamless check-in keeps your guest happy and sets the mood for the rest of the event.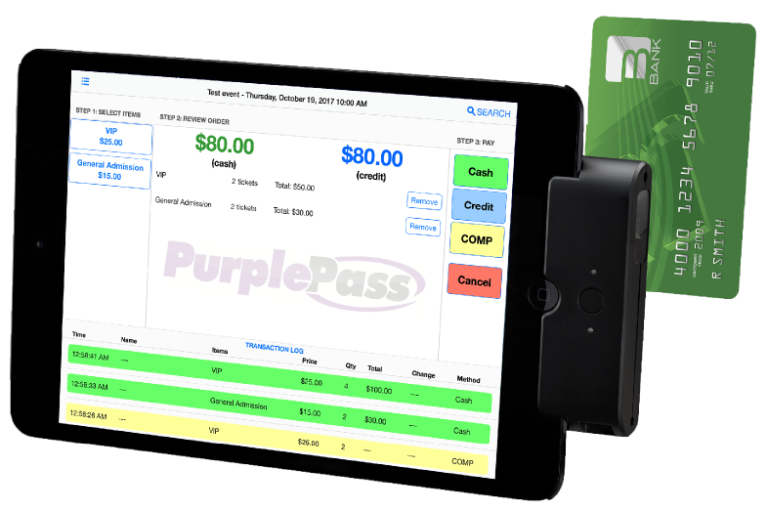 By having onsite servers available, you can power an entire box office of terminals, use scanners, synchronized data and have real-time alerts all at your fingertips. If you choose Purple, never stress about WIFI again, because with Purplepass you don't need any internet to power your event's gate!
Online and Onsite support
For me, what differentiates a good registration from an amazing one is their customer support. Knowing you have a team of experts to help you along the way is not only piece of mind for you, but your guests will be happy as well.
Purplepass offers the following support:
Live Chat Line
Contact through email or phone
Onsite assistance at your event
With us you will never be alone.