8 Strategies for Increasing Attendance From Last Year's Event
Planning and hosting an event can help attract new clients, solidify partnerships, and even maximize reach for a business or brand during a promotional gathering.
If you are interested in learning more about the performance and attendance of a previous event you hosted last year, using an event growth strategy can help.
An event growth strategy can help you define, set, and reach your attendance goals for your next upcoming event while pinpointing which areas you excelled in previously, and which areas require more attention this time around.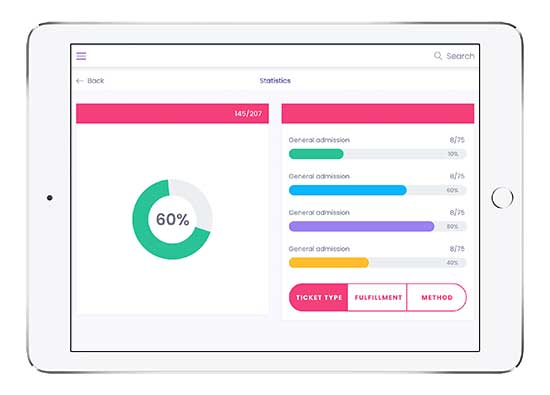 1. Evaluate reports and sales from last year's event
The best way to learn how to increase attendance from last year's event is to first start by evaluating last year's event reports. When reviewing analytics and data reports from last year's event, consider:
How many tickets were sold for last year's event?
Were there different ticket tiers? What tier sold the most? What price point was most effective?
Did I offer promotional codes or group discounts? If so, how many were used, and what was the financial impact/loss from those discounts?
What demographic attended last year's event? What age range, gender, and location attended the event?
What method of ticket registration and purchasing was used and which was most effective?
2. Begin tracking this year
If you did not track last year's events or you no longer have access to your event's data, you can begin tracking now.
Even if you do not have a comprehensive list of data points, it may still be possible to determine the total number of tickets that were sold.
As well as the overall amount of revenue generated based on said ticket sales to get an idea of your event's attendance.

3. Send surveys to last year's attendees
One way to get a better idea of how last year's event went over with your attendees is to send out a survey.
Send a survey via direct mail or email based on last year's list of contact information and your preferred method of communication (as well as your budget). In your survey, you can inquire about the overall experience of last year's attendees and whether or not they will attend again.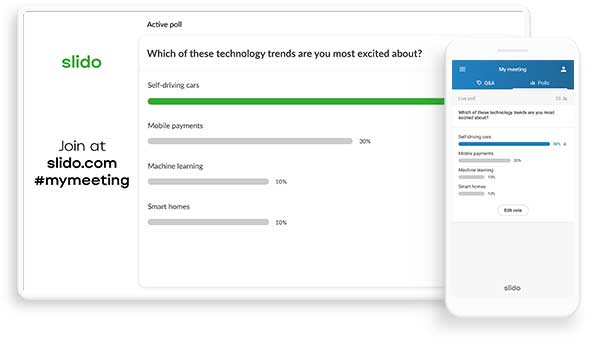 Providing space for comments on improving this year's event can also help the planning process based on the target audience you intend to reach.


Free survey and poll taking platforms include:
SurveyMonkey
Google Forms
Form Stack
Zoho


4. Reevaluate attendance demographics
After you have evaluated last year's event attendance and reports, you will know more about the demographics you are successfully reaching and which market to target for your upcoming event.
Having the ability to pinpoint attendance demographics can significantly improve turnout by knowing just who is most interested in the type of events you host.
5. Reconnect with last year's attendees
If you want to encourage last year's attendees to attend this year's event, consider providing them with an incentive.
Offering a discount on this year's event for previous attendees or even hosting a ticket giveaway are just a few ways to increase engagement and boost overall event attendance. Hosting a ticket giveaway at random or for those who bring a friend to the event are both ways to encourage participation, engagement, and attendance.
6. Use coupon codes and promos
Providing coupon codes and promos to loyal attendees who have attended previously hosted events of yours can significantly increase this year's sales and overall attendance.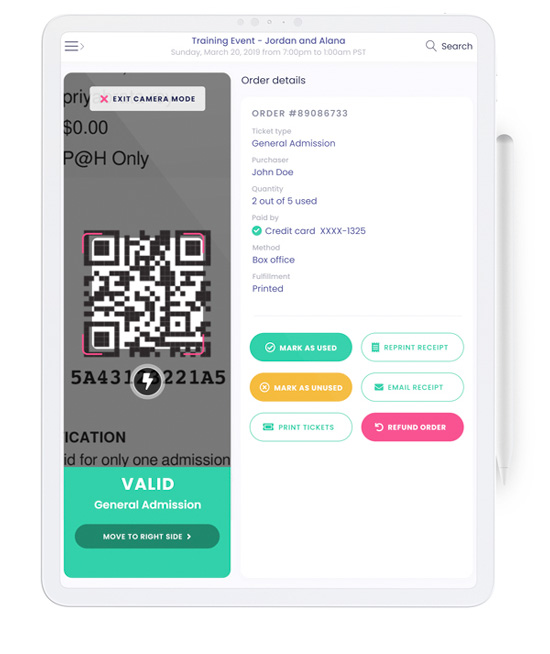 By offering exclusive discounts or promotional packages with schwag, drink tickets, free food, and even savings on local businesses, you can expect an increase in engagement, registration, and those who attend your event.
Another promotional opportunity includes hosting an early bird special, increasing early sales while encouraging others to purchase tickets early on, helping to identify your demographics early on.
7. Offer flexible ticket types and registration options
Offering flexible registration solutions and ticket types is highly recommended for any event planner in 2022. Without multiple ticket registry options, you are missing out on opportunities to generate sales and boost attendance.
Offering registration and ticketing options locally, online, and even with the use of a mobile smartphone, can drastically increase attendance rates.
Remember, look for a registration that is mobile friendly!
If those who are interested in attending cannot view information from their mobile devices without hassle, they may simply move on. Ensuring your registration options are not only flexible but also reliable is essential whenever you are planning an event.
8. Evaluate collected surveys
Did you send out surveys to those who attended last year's event?
If you did, it's time to look at the results, if you haven't done so already. Evaluate the surveys you received from previous event attendees to learn more about their experience and whether there are issues you can improve upon for this year's upcoming event.
Use the surveys you have collected in the past to determine what you can do this year to improve upon your previous attendees' experience.
Some questions in a survey for previous attendees may include:
Were attendees satisfied on a scale of 1-10?
On a scale of 1-10, how likely are you to attend a similar event in the future?
How satisfied were you with the food (drinks/entertainment/education/networking opportunities, etc.)
Next year, what can we do better to improve your experience?
Would you attend again?
It is always advisable to send out surveys after hosting an event, regardless of the event type and number of attendees you receive.
Requesting honest feedback can provide valuable insight into what you can do for upcoming events to make them even more successful this time around.
Collecting and evaluating data from hosted events are the first steps to increasing your next event's attendance. With the right tools and event resources, maximize your event's attendance and your ability to reach potential attendees, both locally and online.