Posting Different Event Types and Using the New Widgets (Beta)
Here are a few things to remember when using Purplepass Beta to post new events and/or manage current ones.
Posting Events on Beta
To use beta,
Sign in or create an account on beta - beta.purplepass.com

Click "Create New Event" on beta

When sharing your new event, remember to use your new beta link. Any event posted via beta will also be posted on www.purplepass.com

Note: Only new events created on beta will use the new seating system.
For General Admission Events
You can use www.purplepass.com (old) and beta, interchangeably for general admission events.
Meaning, if events were originally posted on www.purplepass.com, you can also manage and sell on beta as well, using old or new widgets.
However, if you wish to use the following new features, they can only be accessed by logging in via beta.
Language support

Color themes

SEO techniques

Mobile friendly

Social distancing support

Pixel conversion tracking

Updated ticket widgets
For Assigned Seating Events
You will need to create a new event or the same event again on beta to apply the new seating system.
The same seating map templates originally used on www.purplepass.com can also be used on beta. The map does not need to be rebuilt to be used on the new seating system.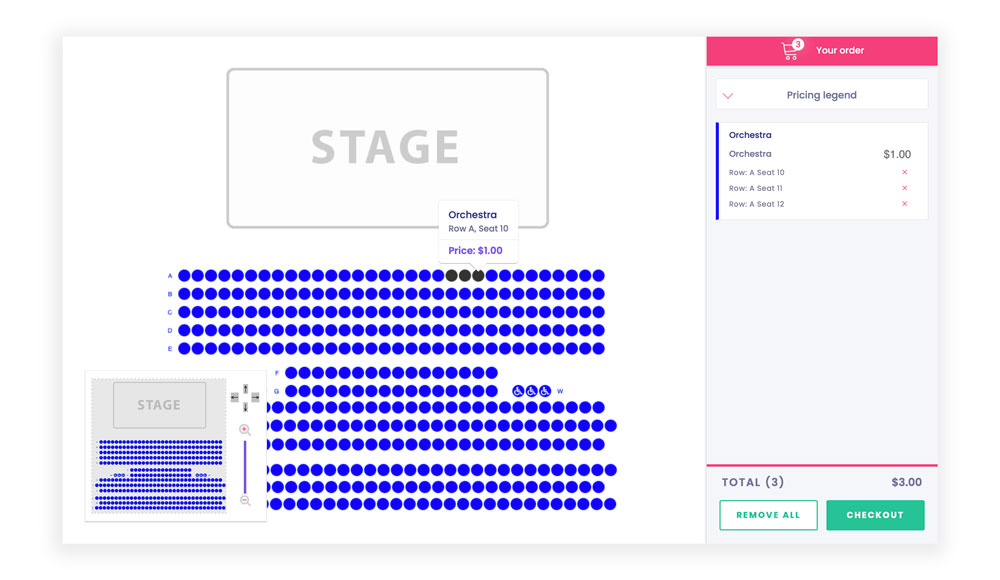 Using Widgets in Beta
If you wish to use the new widgets on beta, contact support@purplepass.com or your client rep to request the new widget code.
When requesting widgets, let us know if you want a
Single event, list of events or full calendar widget

Which event(s) you would like shown in the widget


Note: In the future, the widget generator will be accessible on beta to use without needing support.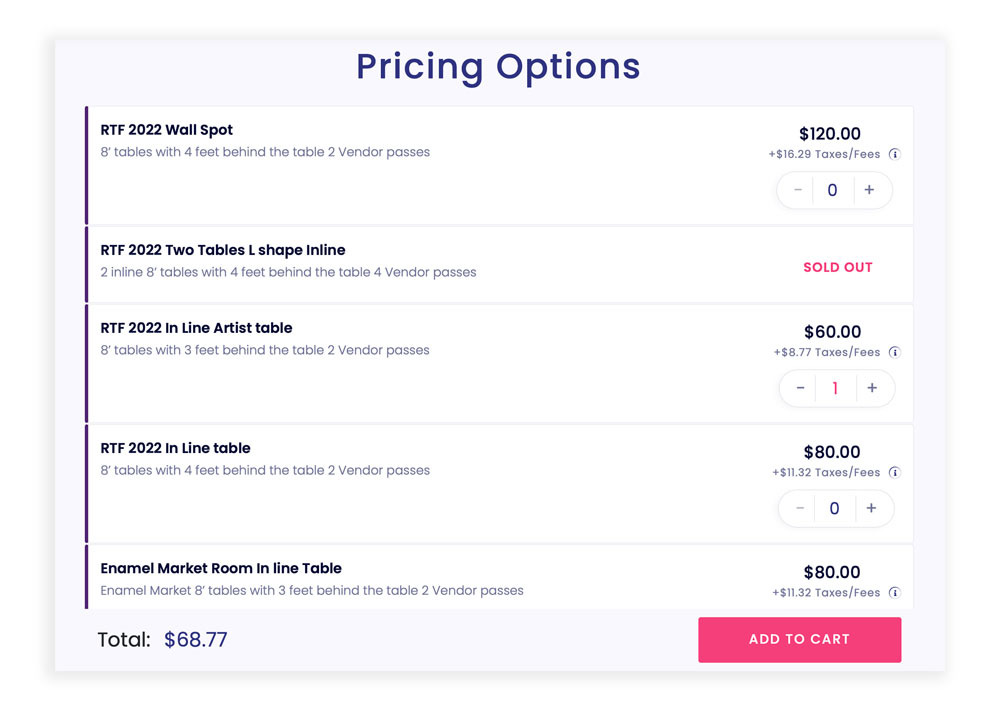 To learn more about our public beta launch and account updates, click here.