8 Ideas For Attracting People to Your Community Christmas Event
As the Christmas season fast approaches, planning upcoming events can help usher in the holiday while drumming up sales and garnering attention to your business, organization, or cause. If you are thinking of planning a Christmas event, there are a few tips to keep in mind when it comes to promoting and marketing the gathering to prospective attendees.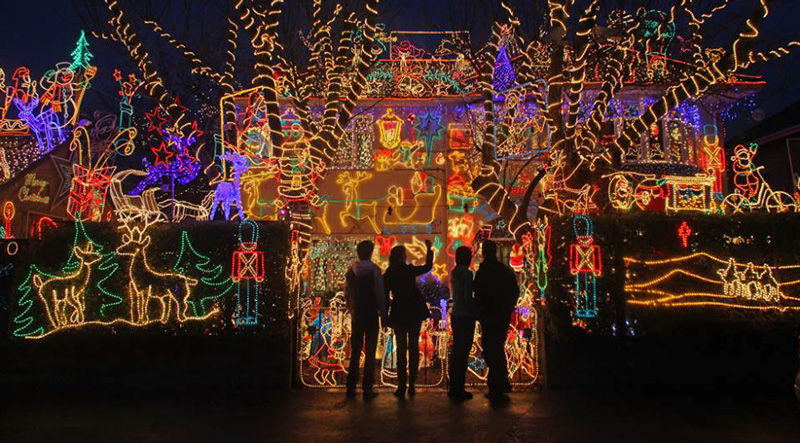 1. Incorporate Christmas Themes
One way to start your event planning off on the right foot this year is to consider Christmas themes that can be incorporated into the event itself. Whether you choose to use standard and traditional Christmas colors (with green, red, gold, and silver) or if you opt for a specific Christmas movie or production as your theme, the options are only limited to your own creativity.
Christmas themes for events might include:
Traditional Christmas (red, green, gold, and silver)
Royal Christmas (exclusively using gold and silver)
Christmas Grinch (taking elements from the classic How the Grinch Stole Christmas)
Bright and Modern (bright blues, pinks, greens, purples along with modern Christmas trees)
Peppermint Swirl (focus on red/white combinations, peppermint candy, and swirl designs for decor)
Frosty the Snowman (feature snowmen, hot cocoa with marshmallows, winter wonderland activities)
Cookie Exchange or Bake Sale (include the option for guests to sell Christmas cookies as vendors while promoting local vendors and bakers)
2. Make it a Community Event
One way to generate buzz surrounding your event is to make it a community event. Reach out to and connect with local vendors, performers, and artists who may be interested in attending and supporting your event.
When locals of the community are excited about being a vendor at your event, they are also more likely to spread the word, resulting in a higher turnout of attendance.
3. What Makes Your Christmas Event Unique?
Whenever you are planning an event around Christmastime (an extremely busy time of the year), it is important to consider what makes your event unique.
What will make others want to attend your event over an alternative event happening simultaneously?
Are you hosting giveaways, free samples, and live entertainment?
Will there be raffles, contests, and plenty of vendors to explore?
How will you promote your event just in time for the holidays?
These are all questions to consider while you are in the planning stages of your Christmas event.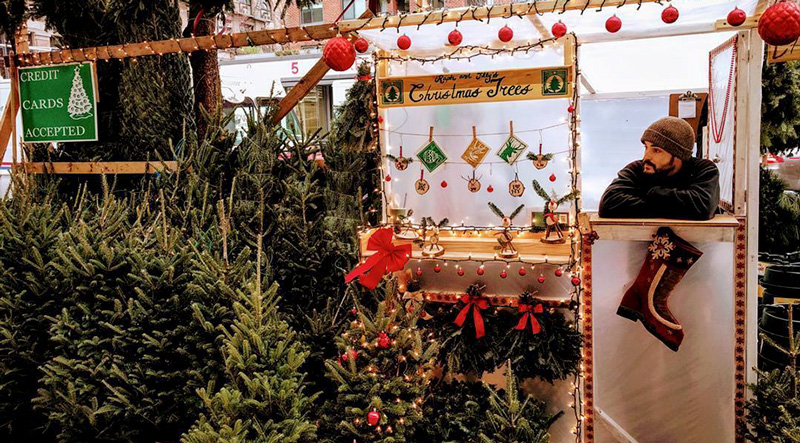 4. Avoid Double-Booking Your Event
The holidays can be extremely intense, especially when it comes to planning and attending events. If you are thinking of hosting a Christmas event this year for any reason, it is advisable not to do so on a day when another major event is already planned.
To minimize confusion and the loss of potential attendees, be sure to research existing events that are happening near you during the dates you are thinking of hosting your own. It is also important to keep the target audience you intend to reach in mind to avoid double-booking your event during another event that is likely to attract potential attendees you want to reach.
5. Take Advantage of Traditional Marketing Methods
While it is advisable to use modern digital marketing methods whenever you are planning and promoting events today, traditional marketing methods should not be entirely dismissed.
Using traditional marketing methods such as using flyers, newspaper ads, and even a local radio promotion can often result in a much wider reach than when exclusively using online marketing solutions. Along with traditional marketing methods, online calendars and social media can go a long way when it comes to promoting an upcoming Christmas event.
Flyers
Business cards
Radio
Community calendars
Newspaper ads
6. Launch an Event Website
Create an event website to attract attention, drum up excitement, and generate sales. Using an official event website is also a way to boost your event's visibility within top search engine results, such as with Google. When you want to maximize your reach online as well as locally, launching an event website is a priority.
Having an event website can help garner more attention to your event, as well as the vendors and/or live entertainment you intend to host. An event website can also provide prospective attendees with event information that is relevant; vendor details, maps, and even the ability to reserve and purchase tickets.
With a ticketing platform such as Purplepass, not only is it easier than ever to promote and sell tickets, but it is also possible to easily integrate discount codes, special offers, and even merchandise that can be sold directly online.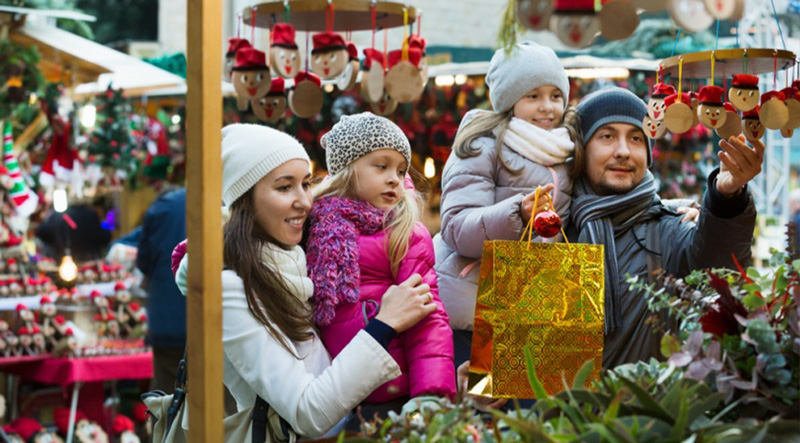 7. Offer Early Bird Discounts and Special Offers
If you intend to charge an entry fee for your Christmas event, consider offering early bird discounts or special pricing for those who are planning to attend your event in a large group. One of the best ways to generate ticket sales for an event before it begins is to offer early bird discount specials.
With the use of a ticketing platform, offer early bird discounts to those who register for and purchase tickets in advance. You can also provide special discount codes for those who purchase multiple tickets at once or in larger groups.
Other discount code options might include:
Senior citizen discounts
Student discounts
Veteran/active military offers
Local vendor discounts/special offers
Friends and family
8. Market Your Event's Amenities and Activities
Once you have established a theme for your Christmas event, and you have a set location or venue, you can then begin marketing the event's amenities and activities you intend to promote. Marketing the amenities and activities you are planning for your event can help you to appeal to a wider audience, as well as those who may be seeking creative endeavors or family-friendly events.
Consider the individuals and groups you are attempting to appeal to when planning the live entertainment and activities you intend to incorporate into your Christmas event this year.
Some activities you might consider incorporating into your own Christmas event might include:
Hot cocoa brewing stations
Coffee stations
Meeting Santa/Asking Santa for gifts (for children)
Outdoor heaters (with directions and/or maps for those who may be cold outside)
Light shows
Ice sculpting
Cookie exchange/cookie bar
Performances or choir shows
Hosting a Christmas event indoors or outdoors this year is a great way to bring your entire community together while promoting your business, products, or idea(s). With the right plan of action in place, optimize your ability to appeal to a wide audience while guaranteeing the best turnout possible in your local city or town.
Hosting a Christmas event is a great way to ring in the holidays with those who mean the most in your everyday life.