Create And Promote Your Event In Minutes On Meetup
You have a fantastic event planned – great for getting your local community members involved. The problem is telling them about it.
Luckily, there are tools to help you, and Meetup is one of them available to you online via desktop or mobile. It's a fun, easy-to-use software that lets you, well, meet up with other people, find events in your area and promote your own.
What is Meetup, and How Is It Used?
Meetup is a website that allows people–including event promoters–to share local events, upcoming classes, lectures, lessons, etc. It's a good way to get a group of friends or community members together, for example, for a local picnic or lecture series in the area.
However, it's far more powerful when you use it for larger events where you want to boom your guest list and reach out to locals in the area WHILE building a following.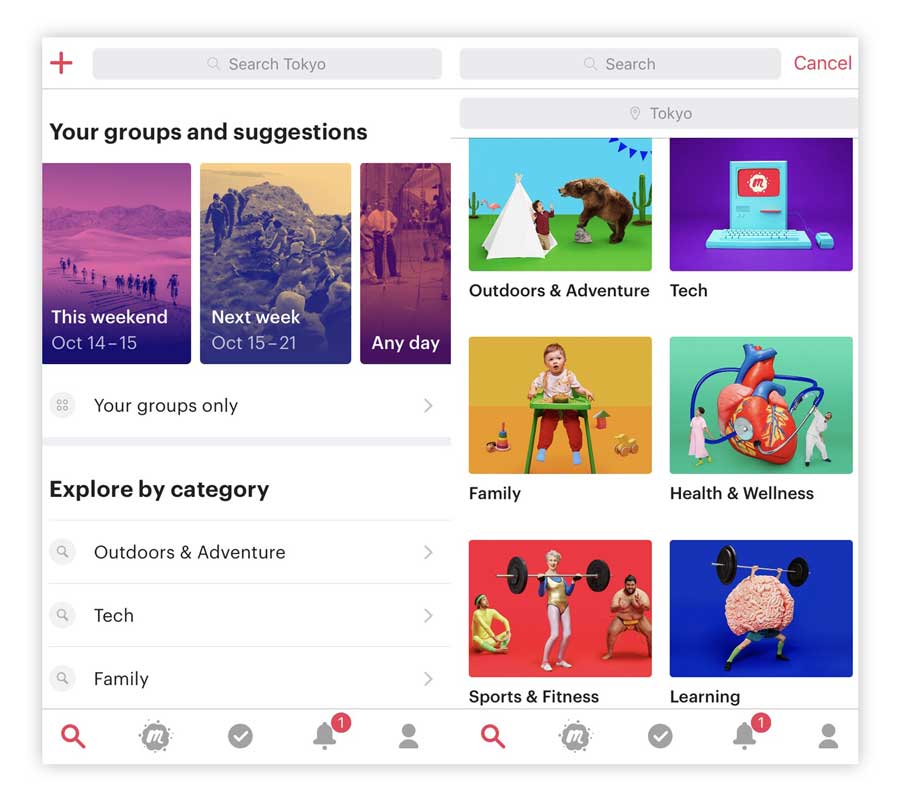 You can join groups, get a calendar of current, past and saved events as well as suggested events for you. Browse by categories; anything from tech and business, to wellness and outdoors.
How to Create an Event on Meetup
How do you get more attendees for your event using this site? It starts with creating an account on the app or website via desktop. It takes just a few minutes to get it set up and logged on; I recommend exploring to get an idea for how the software functions work before creating your group and event.


What does it cost to start a group or event?
You will need to purchase a subscription to post group meet ups and/or event. Costs can range depending on your needs, but the general pricing is $23.99 per month or $16.49 per month for a six-month subscription.


The Meetup subscription includes:
Quick and easy tools for scheduling events and staying in touch with your members

Access to customer support 7 days a week

Promotion of your new group to potential members in your area

Creating a Group for Your Event
The first step is to create a group. After you register for the site, you can head to the Organizing Groups and Events page. There, you can see a link to Starting a Meetup group.
The process requires working through a series of simple on-screen decisions and needed information to get started. You will create a name, add a description, and then choose a subscription plan. You can then find members, send invites or post to the public.

Creating the Event
Once you have a group, you can then create an event. This is super easy to do, as well. Within your group, you can start a new event using the pull-down tab.
Enter the event details, including location and a description. You can even make this an ongoing event if you desire, or a one time occurrence.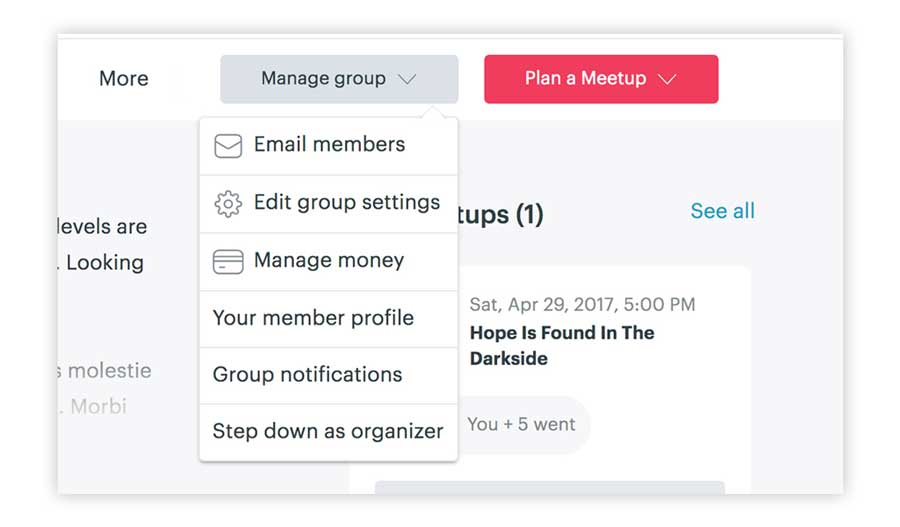 How to Promote Your Event Or Group on Meetup
Great! You have a group and an event set up. Now, how do you promote it? The premium platform the site offers makes that possible. It provides you with everything you need to get in front of the right people for your event, including the millions of people using Meetup today.
The onsite tool allows you to connect with people on the site with simple decisions, such as retargeting or event type and category. You can use this, along with your other event promotional tools, to drive home what your event has to offer.
Share event/group URL through Meetup
Connect with other communities that would be interested in your events
Post to your area's calendar on Meetup
Geo-marketing and promotion to your selected area
Access to scheduling tools
Email access

You can post your event today on Meetup by registering here. To make your event even more accessible online, you can post to Purplepass and take advantage of the event management features offered to paid and free events.