6 Strategies For Handling Language Barriers At An Event
As event managers, you want to pack your event with as many attendees as possible. Every ticket sold calls for a small celebration, and each converted lead has a trail of marketing, sales, and finance behind it. The goal of your marketing team is to convince and convert attendees. But what if you were failing to convince hordes of attendees simply because they couldn't understand you or your event website?
Over 41 million people in the US speak Spanish as their primary language. And, over 2 million speak Mandarine, over 2 million speak French, and over a million speak Tagalog. Imagine how many of those micro-celebrations you're cutting short because people can't understand what you're saying!
Here are 6 tips to help you score more attendees by upping your communication game.
1. Support Multiple Languages on Your Website
Before you plan the logistics of in-event language management, start with step 1 --marketing. If you can't get your message to someone who speaks another language, they're simply not going to show up at your event. It's that simple.
But you don't have to create hyper-complex social campaigns and dump money into expensive translators for cross-promotions using segmentation tools. That's probably a little outside of your budget and timeframe.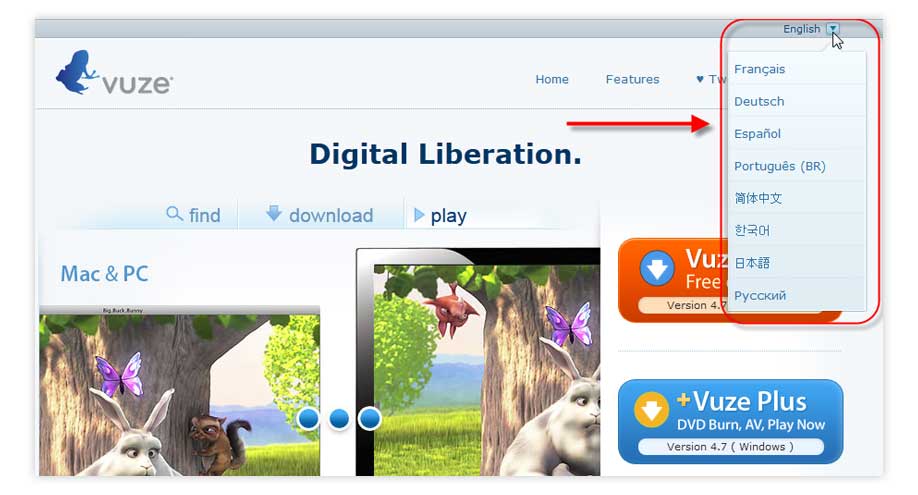 So, focus your energies on where it matters most, your website. Seriously. Don't overlook the power of your website. Chances are, +90% of your conversions happen on your website. It's a 24/7 sales and marketing machine that works non-stop without a paycheck. So, doesn't it make sense to spend your time and energy on making your website bilingual?
Give users the ability to switch between languages. Don't worry! You don't have to create completely new content for each page. There are translation tools and widgets you can find to help you instantly create a multi-language site.
According to Neil Patel, multi-language sites boost traffic and conversions by over 40%. Think about that! You could sell almost 1.5x more tickets by including a language selector and using a translation tool. How easy is that?
Popular WordPress Translation Plugins:
2. Get Ahold of Some Translators
Having multiple language translators at your event can be a serious boom to your ticket sales. You can promote that your event is in multiple languages and make sure that everyone is accommodated for. Here's the problem... translators can cost over $50 per hour. Most events are already running on a tight budget. That may be a make-or-break cash for your event --especially if it's a multi-day event.
If you can afford them, get them! But if you can't, you have an option. Offer free tickets to translators. Or, offer discounted tickets to bilingual people who are willing to helpout. Remember, tickets are still revenue. But they're not necessarily liquid. So it can be easier to leverage tickets as cash instead of, well... cash as cash.
3. Track Languages and Leverage Appropriate Signage
Want to know the best part about letting users select multiple languages on your website? You can track their usage!
Figure out how many of your attendees are selecting each language, and use the most popular ones on your signage at the event. So, if your B2B conferencing event has a large population that's selecting Mandarin on your website, you can create signs, ticket stock, and pamphlets in Mandarin as well as in English. Or, you can create them with both English and Mandarin on them to save you some time and resources.
As an event manager, your primary goal is making sure that everyone is comfortable, safe, engaged, and happy. So, even if they speak English as their second language, communicating with them in the format they're most familiar with (i.e., their first language) will make them feel more at home and engaged.
* To simplify the planning process and visualize the signage you'll need for your event, try making a mind map to ensure everything you envision will work properly come event day.
4. Use Surveys
Chances are, your website isn't your only sales tool. You probably use Facebook ads, social media campaigns, text, email, and all of those other wonderful tools to help you sell tickets. So how can you be sure that your website is an accurate reflection of your actual audience?
Well... you ask them! Create surveys (tools like SurveyMonkey work wonders) and ask people what languages they speak (make sure to specifically ask for a first and second language.)
Then, take those surveys, analyze them, and compare that data to your website tracking data to get a more complete picture of your audience's language preferences. OR during ticket checkout, attach a short questionnaire survey asking for their language preference.
* If you're hosting your event on Purplepass, you can create checkout questionnaires to survey guests when purchasing tickets. This is a great way to gather demographic information or survey their experience; how they heard about the event or who they would like to see perform next time. Learn more about check out questionnaires here.
5. Bring Your Own Translator
You don't have to hire translators for your entire event, but definitely hire one for you. You're the go-to-person for the day-to-day event happenings. So, if problems arise, you're the one that solves them. Having a translator accompany you can ensure that your attendees understand what you're saying, and you don't run into any communication issues that can degrade your attendee relationships.
Sure! This can be a little expensive, but it's worth it in the long run. Keep those engagement and satisfaction levels high to score a better overall attendee lifetime value. You don't just want them to come to one event. You want them to come to them all.
6. Have a Sign Language Interpreter
All right. Let's say that almost your entire audience speaks English fluently. That's great! But still invest in a sign language interpreter. It's a little trickier to ask about disabilities on surveys. And people who can't hear absolutely require sign language to communicate. Getting a sign language interpreter can go a long way towards accommodating this group of people. It may be a little pricey, but it's a smart long-term investment.

Over 400 million people suffer from hearing disabilities. That's not a small chunk. In fact, if you run an event with 100 people, there's a good chance that 5 of them will have difficulties hearing.
These accommodations for language barriers not only encourages more engagement at your event, but show you care about your attendees and their quality experience at your event. That will go a long way!