5 Ways to Build an Effective School Fundraiser Online
Gone are the days when door-to-door fundraisers, bake sales, and location events for donations were an annual occurrence. For example, Girl Scouts are being taught how to manage sales online, forcing participants to take part in online purchases if they want to contribute.
Ticketing discount for education
Sell tickets online, registration, virtual
orientations and more with Purplepass.
Of course, online fundraisers are not ideal for any school program, but a necessary step for continued support during COVID-19.
In the most recent episode of the EventBuzz podcast, President of Excite Fundraising, Ryan Hughes, joined the show with host and Purplepass' Marketing Director, Savannah McIntosh, to talk about athletic fundraising.
With a background in sports marketing and fundraising, Hughes discussed fundraisers and what makes a successful campaign.
You can listen to the entire episode by jumping below.

Here are 5 strategies for building an effective fundraiser in a digital age.
1. Go digital
Obviously, if you're putting a fundraiser online then you already understand the importance of going digital. But how can you make this transition? What platforms do you plan on using for managing your donations, contributions, e-commence and fundraiser management?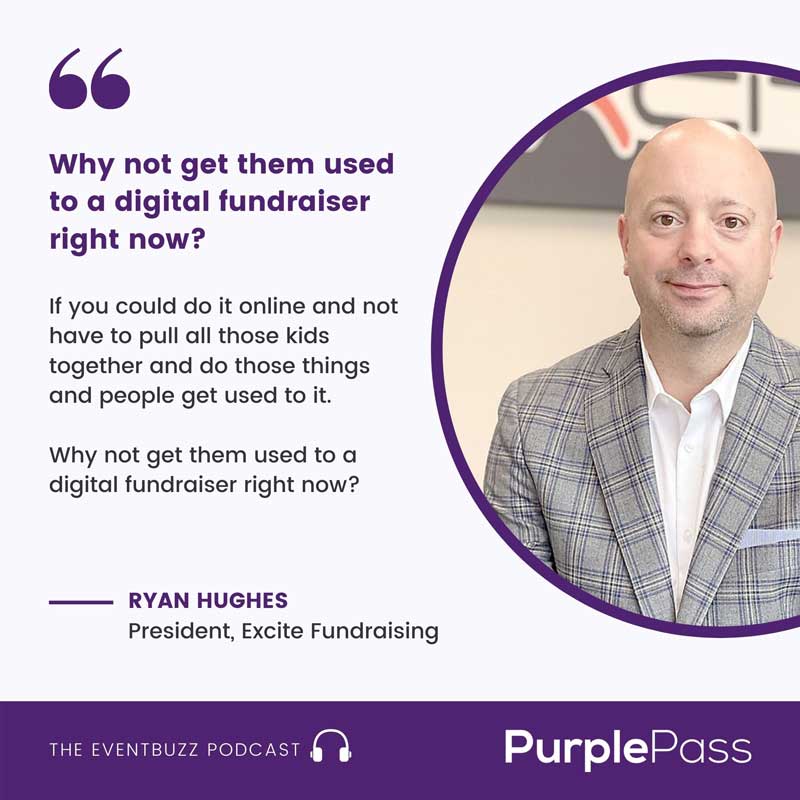 Look for a management platform that does the following:
Allows you to receive reports on the campaign
Collects patron information
Processes credit card payments or integrates with PayPal
A selling process that integrates with your website
Allows you to build custom packages and items for sale
Supports custom questions (t-shirt size, color option, flavor, etc.)


You will also need a website as I mentioned above, unless the management platform for collecting donations allows you to create an event page.
2. Be passionate about what you're fundraising
You can't expect people to want to contribute without evoking a little excitement around that cause. The key is to promote your campaign with enthusiasm and passion, because that's what is contagious!
Show why people should care about contributing and how their contributions would be making a difference. Get them excited about it!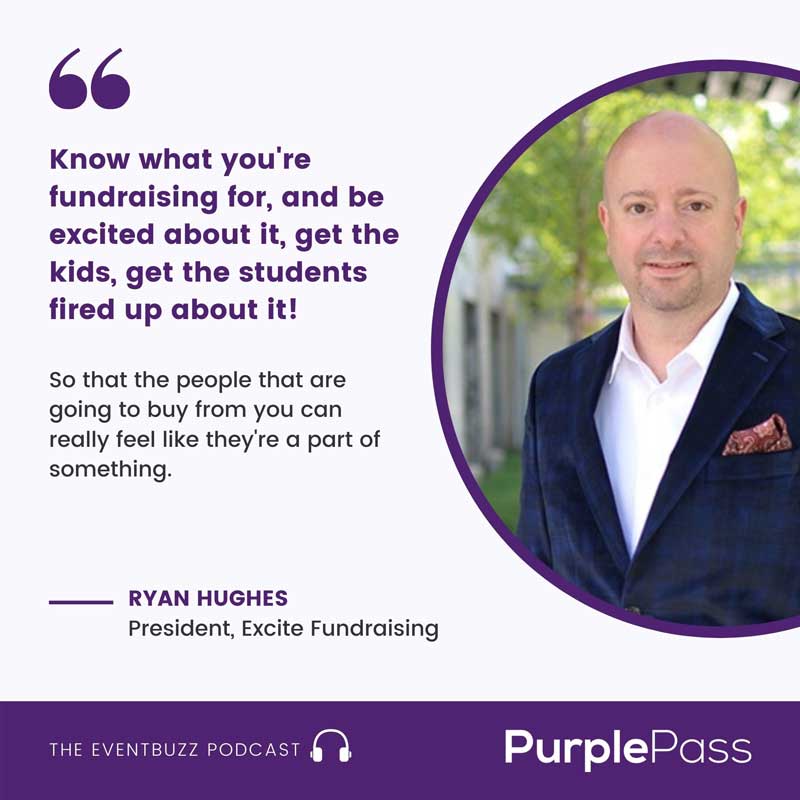 Ways to get people excited about a fundraiser:
Create a video about the cause or where contributions are going


Talk about the impact of donations in the past


Talk about it! Write blogs, press releases, vlog and help people put a face to the campaign


Give something in return to their contribution. This doesn't have to be an enormous gift. It can be a small gesture like a 'Thank you' card or acknowledgment online.
3. Get more students involved
Utilize the students.
Word-of-mouth marketing is the most efficient way for to promote something. If the student's that are part of the program or fundraiser can get excited about it, it won't be long before they convince their friends and family to get on board.
The easiest way to motivate students is to give them something to fight for. Think prizes, trips (maybe in the future), extra credit points, etc.
The best part about 2021 is that every student has a social media account for the most part. Since this campaign is online, they can connect people to the donation page via social media posts and shares. You can use an affiliate program for tracking links if it's a competition to see who can get the most donations.
4. Put a face behind the campaign
The best way to connect with donors is to connect with them on an emotional level. Now, I understand this is a school fundraiser and there might not be a heart-felt story behind where your donations are going.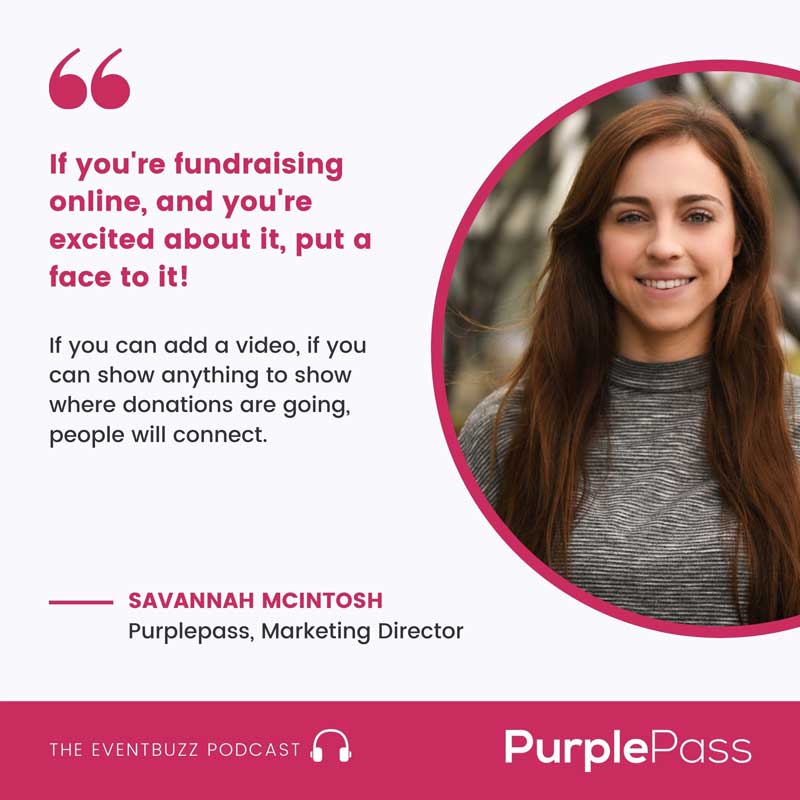 Likely it will be to support a department or keep a program going. And that is enough!
Your online campaigns should include images of who is involved and how these funds affect them. If it's an after-school program, show images of students involved and maybe testimonies of past alumni and how they benefited from the program.
Again, tap into social media channels to share these images. Facebook is a very popular platform for community members, relatives and older donors outside the school system.
5. Integrate with different platforms
It's your job to bring the fundraiser to your patrons, not the other way around. It should be easy for them to access current campaigns and donation opportunities.


Here are some ways you can integrate your campaign online to increase your donations.
Depending on your platform of choice, integrate the buying process onto your website.
Create an event on Facebook and share it on community pages
Embed a link in your email signature
Send out mass emails about the current fundraiser to students, staff and family
Post about it on social media accounts
Connect with your local news and radio to see if they can do a shoutout
Create banners and graphics you can post on your website to catch their attention


#21 - Sports marketing, fundraising and school athletics!
Excite Fundraising President, Ryan Hughes, joins the show to talk about the future of sports and athletic fundraising. With a background in sports marketing and fundraising, Hughes discusses fundraisers and what makes a successful campaign. Plus, advice for athletic directors and schools running sporting events during COVID-19.