5 Common Ways to Utilize Online School Event Ticketing
Planning a school or educational event can be extremely rewarding, but it can also be tedious and time-consuming without the proper tools and resources.
With Purplepass, you can easily plan a variety of educational events, from recurring events to selling online courses and concessions in one central location with school event ticketing.
1. Recurring Events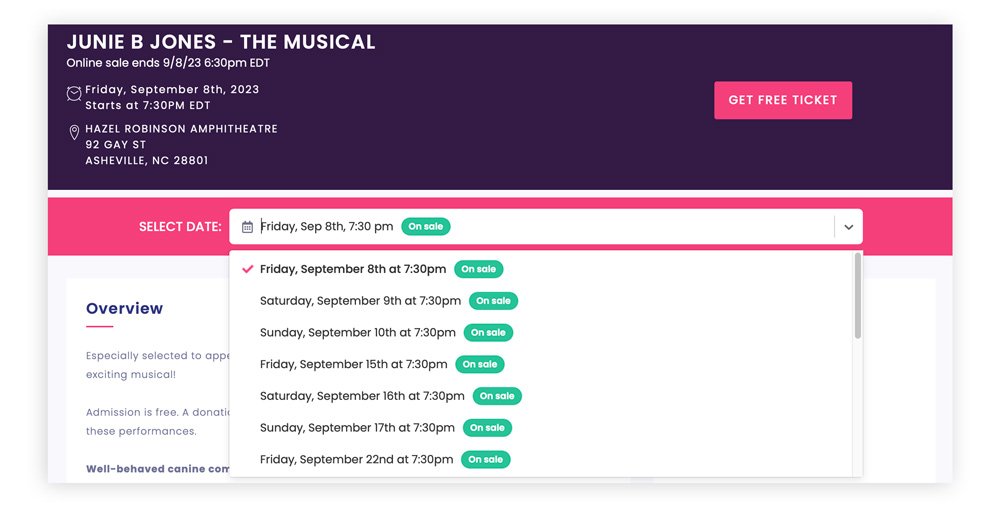 Recurring events are some of the most popular school events that are planned each year, which is why having a ticketing solution that supports them can help to streamline the process.
Recurring events might include
Concerts
Exams
Lectures with prominent speakers
Theatre productions


Setting up a recurring event ticket type gives you the ability to create the event using multiple dates and showtimes (depending on the specifics of their event). Rather than adding individual dates and times for each event you are planning, the recurring events option makes it easy to quickly multiply an existing event while simply tweaking dates and times as needed.
2. Online Testing and Certificates
Planning for student tests and exams can be tricky and tedious, especially when you manage hundreds of pupils. One unique way to manage certificate programs or exams, is to post signups online.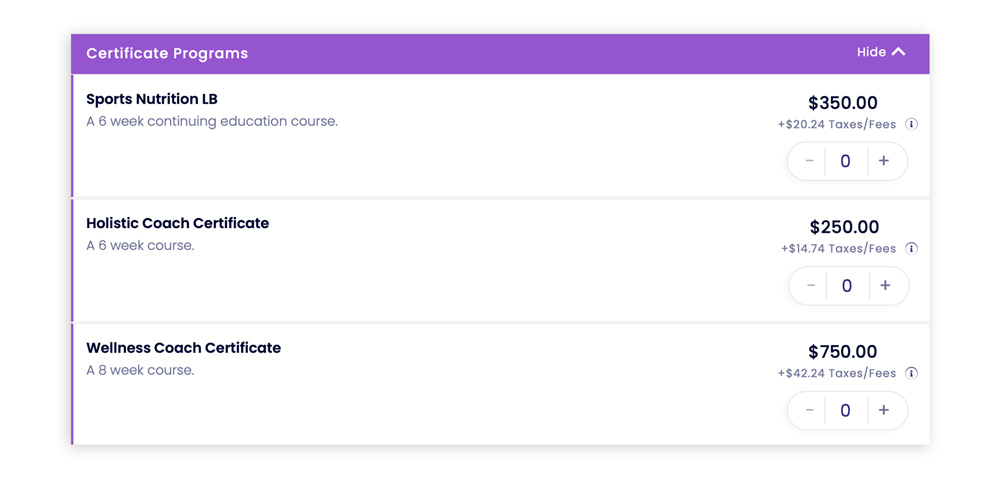 With Purplepass, students can opt to enroll in an upcoming exam online using the built-in registration feature, essentially allowing them to check-in for an upcoming event such as a test or an exam ahead of time.
Having students enroll and check in ahead of time is also beneficial for educators who are interested in an estimated headcount before administering the exam.
3. Class Registration and Orientation
Offering class registration and orientation sign-ups online is one of the best ways to streamline the student and event management process for educators today. With varying measures being taken to practice social distancing throughout the country, using a virtual class orientation and registration solution is ideal.
Allow students to enroll in the class while simultaneously purchasing a school t-shirt or yearbook as an add-on. Create graduation registration packages for both students and attendees, or set exclusive discounted ticket prices for family members and seniors.
The options are virtually endless with customization settings for events with Purplepass.
4. Collecting Donations and Fundraisers

Fundraisers and donations play a pivotal role in the education sector. If you are raising money for a cause or attempting to garner donations for a fundraiser you are hosting, you know just how demanding the process can be from start to finish.
Having one central location to promote different methods of donating to your school is not only useful to encourage fundraising event sales, but it can also help significantly increase the number of donations you receive.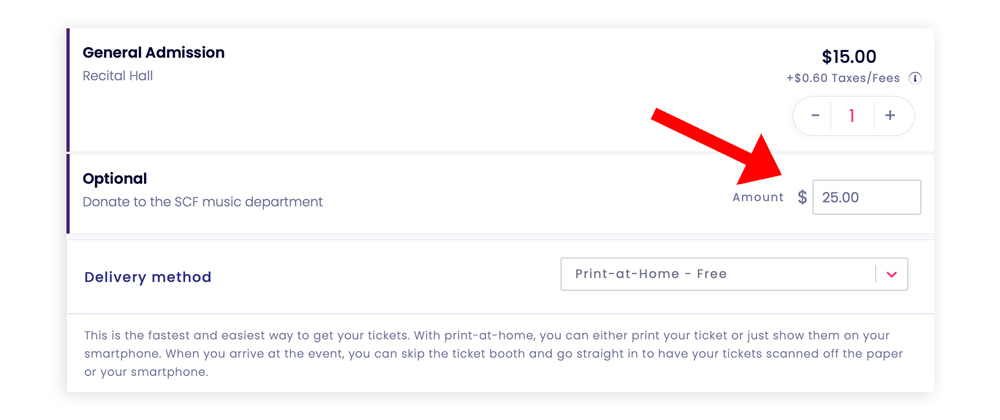 With Purplepass, collecting donations and managing fundraisers has never been easier. When hosting a fundraiser or collecting donations using Purplepass, you can offer tiered memberships for donors and rewards or exclusive access based on the type of event you are planning.
Allow patrons to purchase tickets to a fundraiser while simultaneously making an additional donation to the cause of their choice (or the cause of your charity/fundraising event).
5. Concessions and Merchandise
Offering concessions at a school event can help generate an additional stream of income, but requires the ability to manage and track inventory as well.
Selling concessions online is useful to help estimate how many snacks, beverages, and treats you will need to serve on the date(s) of your event. You can also offer the ability to purchase concessions online to minimize direct contact with others while maintaining safe social distancing practices.
Hosting a play, a graduation ceremony, a movie event, or even a concert are all significant events to offer concessions and online ordering ahead of time.
5. Class Trips
Let students reserve class trips ahead of time with an online registration online. Skip collecting money and asking for sign-ups in person while also get a better head count of attendees.
Students can reserve their spot for
Music trips
Class graduation trips
Band trips
Special club field trips
FFA or agricultural events
Create the tickets you need
Build anything from group ticketing to
season passes and student discounts.
Planning your next school event should not feel stressful or overwhelming, especially with the right ticketing solution. With Purplepass, streamline organizing, planning, and managing any school event, even those with recurring show times. The right school event ticketing solution removes the guesswork while allowing more time to focus on what matters most for your students.