[Updated 2021] Emerging Event Technology Trends For Conferences
Hosting a conference or business event can be a challenging experience without the right tools. There are many parts that need to come together to create the type of outcome you know will impress your attendees.
In many ways, the use of conference technology and automated software is changing the way people interact with, view, and experience these types of events.
#1 Live streaming and panoramic drones
The use of panoramic video is growing in value as technology continues to improve. But why?
With most conferences hosting hybrid events where people can attend online, it's important to have this quality streaming technology. Live streaming an event using panoramic video footage allows you to bring your online audience into the event more fully, giving them a true experience.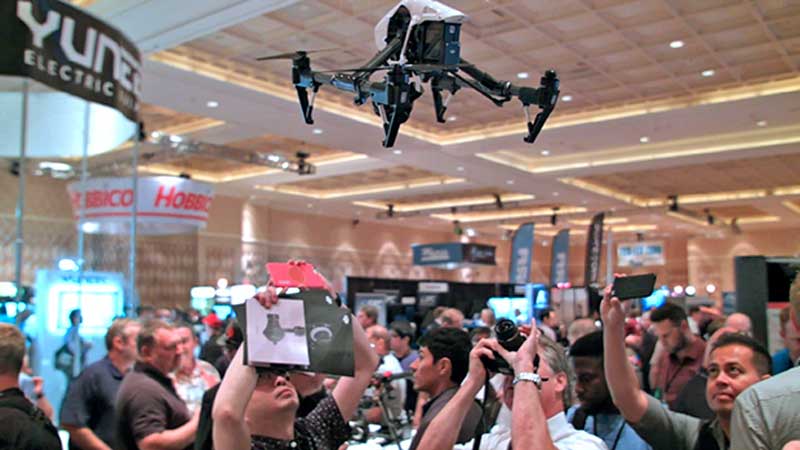 They won't miss out on any element of the conference and can see what's happening at every corner of the event as if they were there. In order to do this, you want to find a quality webcam that can delivery crisp and quality footage.
#2: The mobile experience
According to Mind Sea, consumers downloaded 178 billion apps in 2017 and that number is climbing by the minute.
Developing a mobile app for your event or business comes with a variety of benefits:
1. Encourages attendees to engage with their audience on an ongoing basis. Whether they are at the conference learning about new ways to connect with speakers, or they are planning when they will attend, apps keep everyone connected.
2. Keeps everyone updated with live notifications throughout the event.
3. Creates new contact information/leads you can contact for future events.
4. Allows you to have all the event information in one central area, easily accessible on our phones.
5. A place to store your tickets until the event arrives.
6. Having an app makes a brand more discoverable and accessible online.
#3: Chatbots and quick customer service
Many people need information and insight on an ongoing basis whether it be event promoters, sponsors, special guests, attendees, all looking for more details or support.
Most of the time when they have questions about an event, they go to your website in hopes of finding what they need right away. Having enough manpower on hand to always be available for support isn't always possible. However, chatbots can provide that connectivity at a much higher level.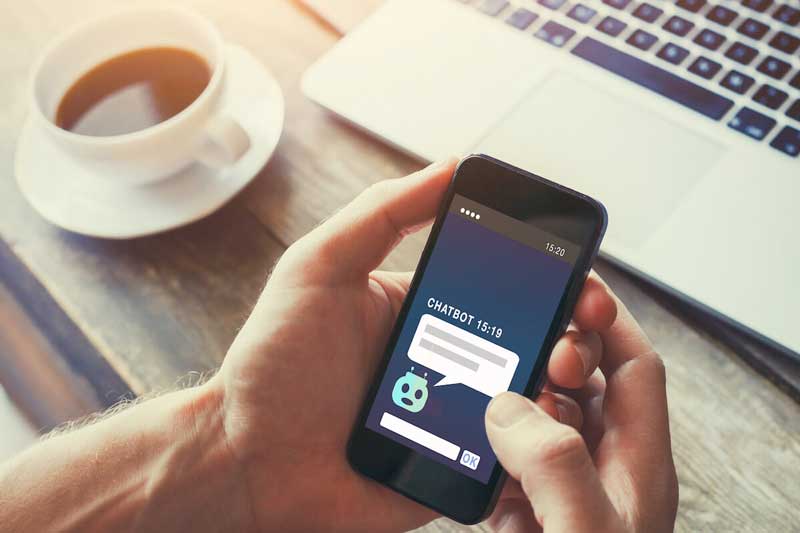 Chatbots allow you to reach your audience at the time they reach out, giving them the insights they need right then and there. Chatbots are useful because they offer 24/7 support for those who need basic event information or direction.
This automated tool will also help keep your inbox clear of unnecessary emails that bots can answer for you.
#4: Event management software and automation
Automate everything you can! Event automation ranges anywhere from scheduled emails, social media, and box office softwares. This is usually done by a good event management software.
Any automation reduces the amount of time you spend managing the event from people arriving to buying tickets. Implement automation at a higher level to ensure your attendees and those you invite get the best possible experience.
#5: Digital technology
The larger your audience, the more visual limitations can impact the quality of the conference. You want to focus on using projections, screens and digital displays that create crisp, clear images that everyone can see; you might have to use a few if you have a large audience.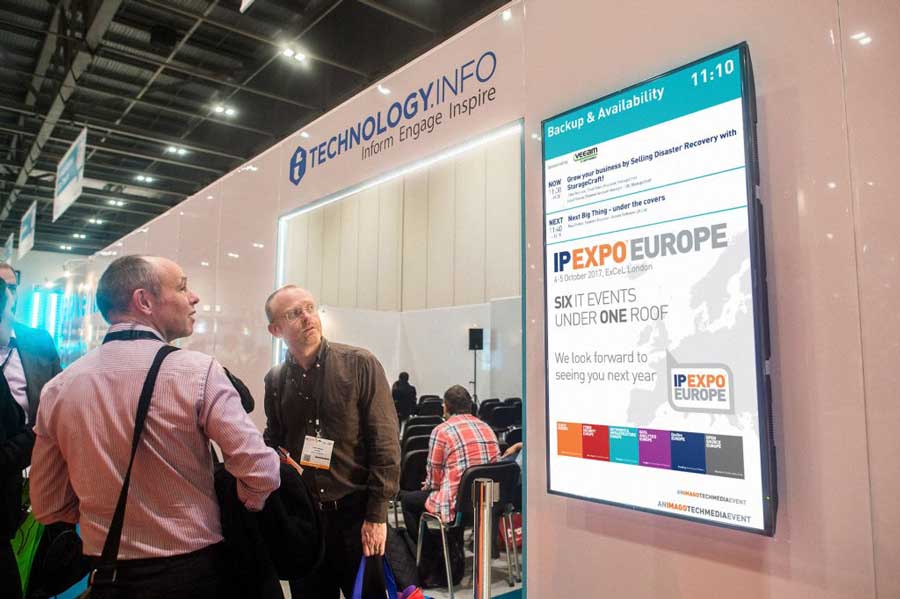 Tips: Find a venue where you can stream your event in various location around the space. If someone has to use the restroom, stream the conference live in these areas as well so they never miss a beat!
#6: Virtual Reality
Virtual reality can provide a new way of interacting with your audience like they never could have before.
Are we back in school? Do you want your audience to feel like they are?
If the answer is no, then they shouldn't be at your event sitting and listening. They should be interacting in some way; a.k.a VR. Interactive booths with VR, augmented reality stations, motion displays, interactive displays, etc. Participatory activities is a must at your event!
That is the only way you will create a memorable experience, if your guests are actually experiencing something for themselves.
#7: Data Collection Technology
When anyone attends your event, obviously, you want to know as much as you can about them. This can help you make decisions on product development and marketing efforts later on.
It can also provide a wealth of information you can use for when planning the next conference and how to modify it for a better outcome.
Here are ways you can gather more data on your attendees:
1. Post-event surveys (online and mobile)
2. SMS Marketing campaigns
3. Through the use of chatbots on your event site
4. Through social media movement and tracking
6. Data from transactions, payments and processing
#8: Interactive Displays
It is all about boosting your event engagement to guarantee a more memorable experience and a return for next year's event.
Gone are the days when a single person would stand in front of a group and connect with an audience at a high enough level to produce the desired results. Today, interactive displays are a necessity.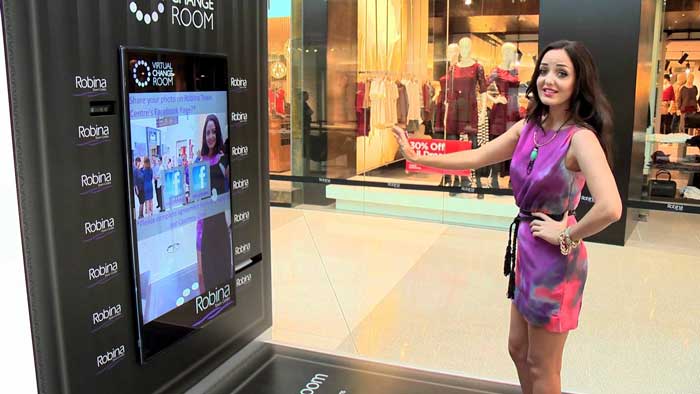 Similar to virtual reality, interactive displays allow people to learn and engage in a more interesting way. Think of giant iPads or computers!
#9: Live streaming on social media
I recommend going live because it sparks the curiosity of your followers when they get a notification on your podcasts and encourages more engagement in return. Most people enjoy this feature because they see brands at their rawest form, not hiding behind filters and campaigns.
If you plan to go live, make it a fun experience for your audience. Maybe you are announcing the winner of a contest you ran, showing them behind the scenes of your event, an exclusive interview with an artist/performing, or responding to questions they had about your event.
Popular social media for live streaming:
Instagram
Facebook
TikTok
Snapchat
#10: Digital ticketing for touchless check-ins
Streamlining the process of bringing people into the event is always important. An automated feature you should be taking advantage for your event is event management tools for controlling admissions.
Digital ticketing has become an online solution for most events running while the COVID-19 virus remains around. An effective ticketing solution that supports contactless interactions also supports assigned seating at events. Meaning, the venue can control what seats are available and block off others for safe social distancing.
Benefits of toughness registration:
Decreases interactions and spread of germs
Encourages sales online, in advance which minimizes wait times at the gate
People can save paper and scan directly from their phones
Check-in is faster!
#11: Hybrid Event Technology
Hybrid events are becoming a growing event trend as technology advances.
These events are a combination of a traditional event such as a conference or a meeting that features a live speaker or demonstration and also combines it with a live, online presence, similar to webinars or podcasts. And anyone can do it!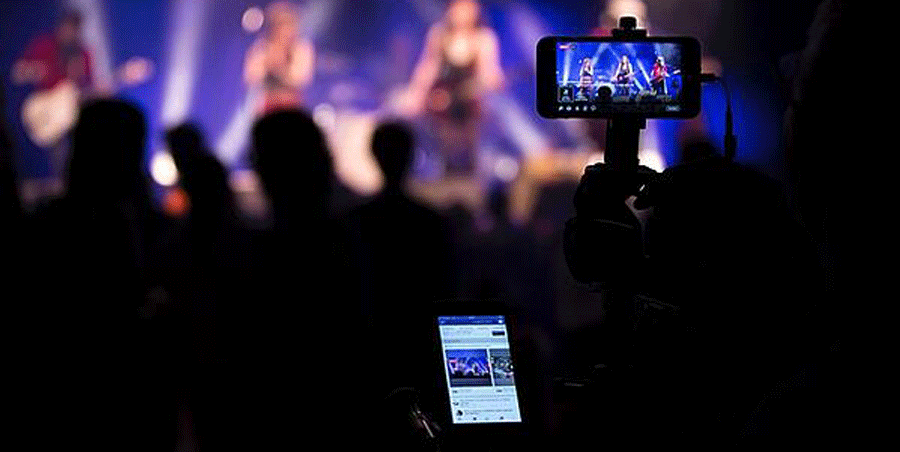 The reason that this has become so popular is because of the flexibility that comes with it. Finding room in your schedule for "me time", let alone an event can be difficult for many working professionals. Now, guests can experience an event from the venue or anywhere around the world.
Going hybrid is your chance to expand your reach and opportunities.
#12: Video Content
Video is a must.
In fact, Forbes magazine article "17 Stats And Facts Every Marketer Should Know About Video Marketing" suggests that 80 percent of people recall a video they saw within the past month, 64 percent are more likely to buy a product after watching a video advertising it, and "social video generates 1,200 percent more shares than text and images combined." That's how powerful video is.
What's the most effective way to use videos?
There are dozens. This Entrepreneur magazine article lists eight. If I had to summarize the article, I would say videos are most effective when they tell great stories about what you're selling or trying to teach your audience.
Sp what technology is right for your conference? Implementing any or all of these types of technology can improve the way your business interacts and reaches its audience. Don't be afraid to switch it up and try incorporating one of these trends into your next event.