Top-Rated Ticketing Software and Event Management [2022]
Planning and managing a successful event doesn't come without its challenges, and it gets even more difficult when you're handling everything manually.
The trick is automated as much as possible!
An event management software is used to streamline and automate all these processes, making the event much easier to manage. To help with your search in finding the best platform for your events, we've compiled our list of the top-rated ticketing software in 2022.
TABLE OF CONTENTS
What is an Event Management Software?
An event management software is a set of business tools that automate and streamline various aspects of organizing an event. There are two types of event management platforms:
End-to-end systems: They have tools for managing the entire event, from the beginning to the end.

Project-specific systems: They cover specific aspects of the event, such as ticketing scheduling, marketing, and floor planning.
So, why so much fuss about event management software?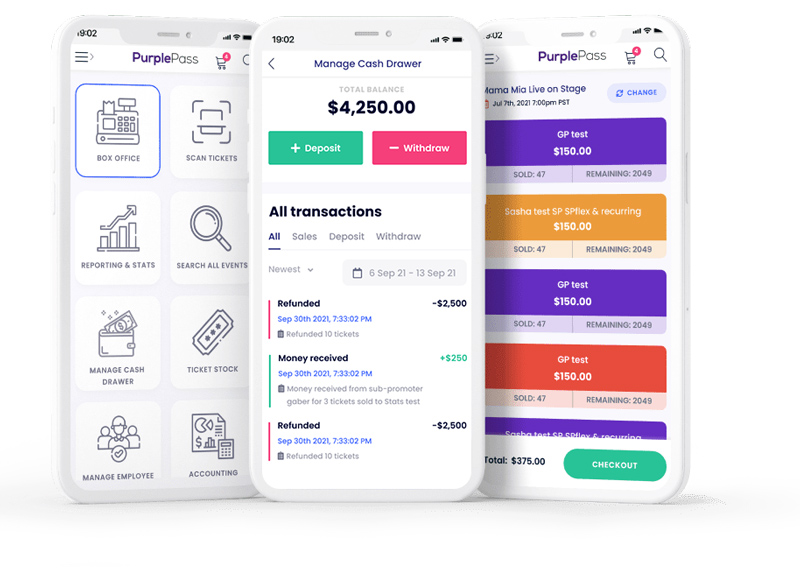 Well, they have several benefits:
1. Simplifies event management
Imagine having to do every bit of planning an event manually—from corresponding with your target audience to find out their preferred venues and dates to visiting local authorities to apply for permits, designing marketing material, promoting the event, selling passes, planning and managing the site, collecting and analyzing data, and keeping track of everything.
Even if you were to have a dedicated staff for each of these roles, you'd still be overwhelmed at one point. If not, you'll waste a lot of time and overlook other crucial aspects of the event, such as audience experience.
And that's where event management platforms come in—they automate most of these processes. For instance, marketing software will analyze your users' online activities and auto-generate targeted campaigns. This not only saves time and reduces the effort used but also enhances efficiency.
2. Enhances and tracks engagements
Event management software builds successful events on keeping target markets engaged and informed. Telling the prospects about the date, venue, and lineup of the event is not enough. You need to be in constant communication with them, frequently engaging and responding to their queries. Depending on your event size, this cannot be done manually.
A good event management platform will help you fill your funnels faster by keeping your prospects engaged. You can use features like automated replies, forms, scheduling tools, and online chats to attend to several people at once.
Extensive reporting options for events
Purplepass offers a range of reports to
monitor event performance, sales alerts, etc.
3. Saves money and time
Handling everything manually is laborious and not only capital-intensive but also pretty time-consuming.
Event planning automation using management software performs the tasks faster with less effort, saving you both time and money.
4. Helps you collect and analyze data more effectively
A lot goes into organizing an event; it's impossible to keep a manual log of everything. Event management software simplifies the data collection and analysis process.
This makes it easier to convert current leads and generate more qualified ones. It also makes it easier for cross-reference, since the software stores the records online in central databases.
Finding a good event management software
One challenge most event organizers struggle with is identifying the best event management platforms. Here's why:
Pricing:
Just because your random Google search gave you a list of the best event management software, doesn't mean they all give you optimum value for your money.
While most guides lean towards the "cheap is expensive" mantra, sometimes even expensive software doesn't turn out to be the best option. If you don't end up with a cheap but less effective platform, you may get expensive software with several unnecessary legacy tools. The trick is in finding a balance between the two.
Limited customization options (not what you need):
The ease of using event management software also comes with the inability to create what you want. This is because most platforms have limited features. If you're lucky, you may be allowed to customize the designs, but at an extra cost.
To avoid this problem, request a free trial and experience the platform's features first-hand before committing.
Customer support:
Although sporadic, there are also cases where event management platforms have unreliable support channels. If this happens at the initial planning stages, it can significantly detail your event's progress. That's because implementing a new software means a steep learning curve with the possibility of frequent technical glitches.
Before buying software, find out if they offer client support and through which channels (calls, emails, or chats) during what hours (24/7 or during workdays).
Top Event Management Software in 2022
It's not easy to find an event management platform with everything you need and gives you the best value for your bucks; they all come with their fair share of advantages and drawbacks.
We've narrowed down to the following four top-rated ticketing software.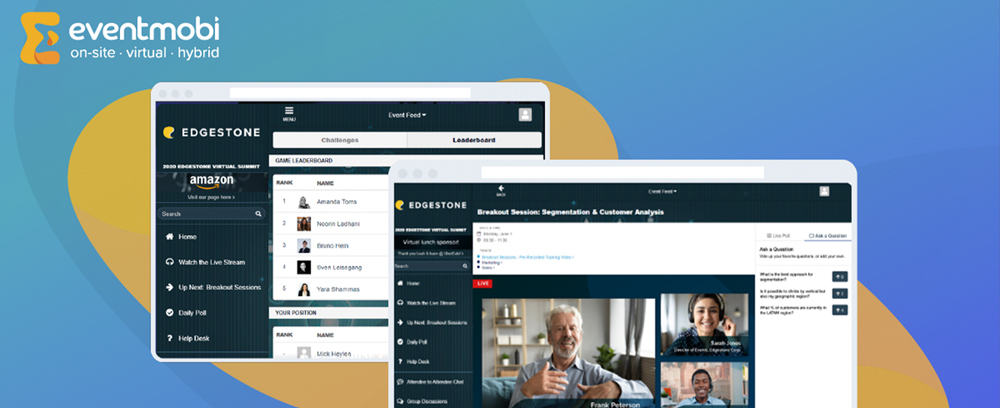 Eventmobi:
According to Eventmobi, its software gives you 'all the tools and technology you need to engage your attendees in a single, easy-to-use event management platform—saving you precious time and effort with delivering incredible online hybrid and in-person events."
1. Key Features
An event registration platform that allows you to create websites and send email invitations. It also supports check-ins and ticket sales.

Ability to create mobile conference apps for customer engagements

A fully customizable virtual space for posting videos on demand, live streams, and any other video contents

1:1 Video Chat and Messaging tools

Group Discussion and Livestream Chat tools for event networking

Automated collection of data and insight generation

It also supports 1:1 video or in-person meetings for further engagements and appointment bookings
*** 2. Pricing
Eventmobi bills differently depending on the platforms you're using. For website, registration, and ticketing software, they charge $9800 per (unlimited events) or $2000 per event. For Event App and Virtual Events, they bill $10/user per year for annual contracts, with an alternative of $1242 per event.
Cvent:
Cvent markets itself as an event management software that is "flexible enough to meet all your meeting and event management needs."
1. Key Features
Easy-to-use online registration

Email and social media marketing

Collects and analyze data to generate meaningful insights in intuitive dashboards

Streamlines several processes centrally
*** 2. Pricing
The software charges $295 for regular event management certification or mobile event app certification and $395 for event management advanced certification (comes with additional features).
Certificates last two years.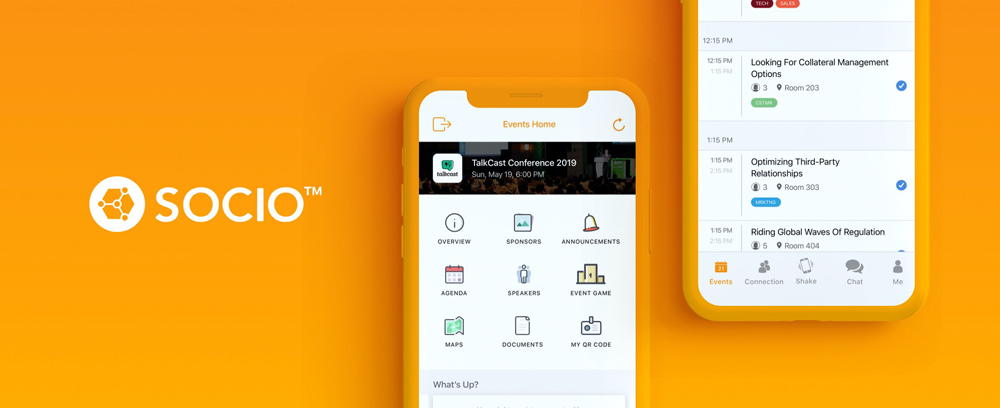 Socio:
Socio is an end-to-end event management software that is suitable for in-person, virtual, and hybrid events.
1. Key Features
A Sponsors and Exhibitors features that enable planners to highlight their partners and upload graphics, documents, and maps

A Speaker's feature that enables you to make profiles for all your speakers or performers

A Documents feature that allows you to add and open PDFs and images on the Socio website

A Maps feature that allows you to create seat maps and a visual representation of the entire venue
*** 2. Pricing
Socio's charges vary depending on the audience size and range between $799-$7,999 per event.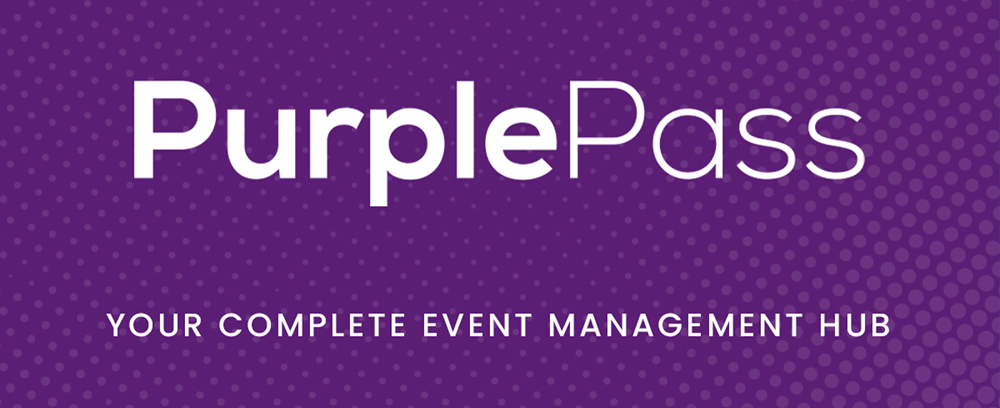 Purplepass
Purplepass is an event ticketing and management software used for all event sizes throughout the U.S. We offer more than just online management.
1. Key Features
Event promotion and social media marketing

Ticket sales and printing

Custom ticket options - physical tickets and wristbands

Admission management

Data collection and automated insight generation

Customer support through chats, calls, emails, and on-site

Map building and seat assignments
*** 2. Pricing
We charge 2.5% + $0.99 per ticket and $3.0% for online credit card processing. Other event management services come as a bonus.
Best Features for Event Management Software
When looking for the best event management software, consider the following features:
Reporting: The best software should automatically collect data and analyze them to generate intuitive analytics.

Guest lists: Find software that automatically creates the guest lists for you. It should also give you full control over the list and who can access it.

Ticketing: Does it help with ticketing? Which ticketing options does it have? Can you effectively track sales through the software? Does it permit all the required payment methods?

Security: How does the software protect your data and that of your clients? Cybersecurity is a very sensitive matter. Find a platform that meets all the industry standards.

Marketing and integrations: Find software that allows you to share your event with your prospects easily. It should also integrate with social media platforms like Facebook.
Access for multiple users
Partner Access allows a team of people
to use your account, while giving you
full control to monitor their access.