Should You be Using Digital or Physical Event Tickets?
You're in the middle of planning your latest event. After hours of hard work, you finally got all the vendors you need and the event plan is in place.
Now, it's time to sell some tickets! So, you walk to the printer… wait!… no... you log into your online ticketing system… or… wait…
Deciding whether you want to stick with digital e-tickets or physical printed copies can be a difficult decision.
You don't want anyone to miss the opportunity to show up at your event due to digital frictions, but the costs of providing digital tickets is slightly lower — and 71% of ALL ticket purchases are happening online.
Should you go with digital or physical tickets? Let's talk about it!
Why do people use physical tickets?
Let's be honest — there's still something incredibly satisfying about physical tickets.
You can customize their appearance, get crazy with the design, and hand them out with emphasis.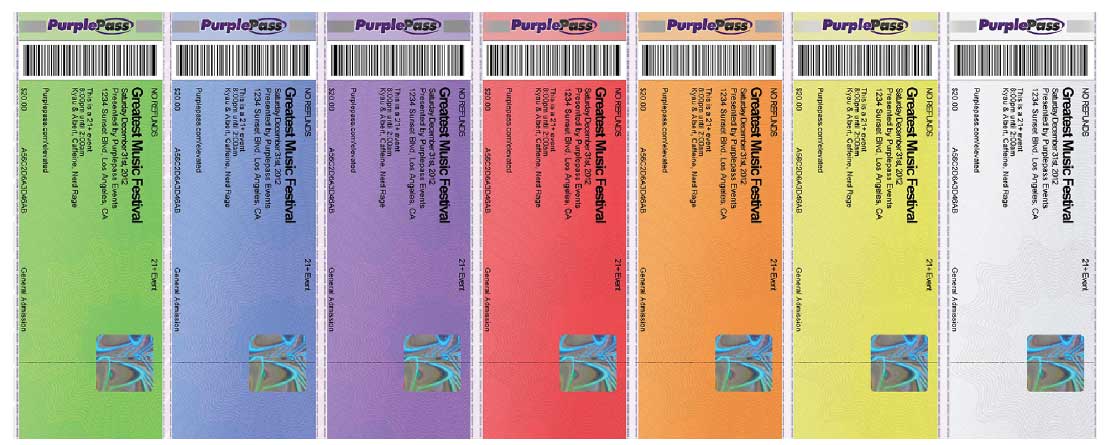 But, there are also some definite drawbacks:
1. You have to manage them.
You never know exactly how many tickets to print out and have available at the event, so you end up guessing. You might print too many and waste money OR you might print too little and have to rush to make more.


2. You have to pay for all of your printed tickets.
Luckily, ticket costs aren't incredibly high due to better printer technology. But, if you plan on customizing them, distributing them via the mail, or printing massive amounts of tickets for a large show, costs add up fast. Plus, you have to have the manpower to distribute and verify your physical tickets.


3. Labor can be tedious if hosting a big event.
That doesn't necessarily mean that physical tickets are friction-prone. They offer plenty of unique benefits. You can reduce costs by advertising on the tickets, and you can ensure that everyone — including those without digital devices — has access to your event.

But, the majority of your attendees are buying tickets another way.
Ordering print-at-home tickets?
You can order tickets through your Purplepass account
or speak with one of our representatives for more info.
Why do people use digital tickets?
Like Amazon usurping the brick-and-mortar scene and Netflix dominating media consumption, digital tickets are rapidly swallowing the event industry.
And, there's a pretty good reason for that. Current event technology is getting super easy-to-use.
Digital tickets are cheap, you can track them easily, and event ticket scanners can verify digital tickets instantly via smartphone screens.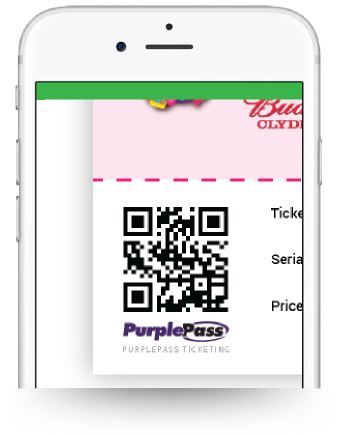 Over 70% of all ticket sales are digital, and the online ticket industry sits at a massive $46 billion. Digital tickets are the future, but that doesn't necessarily mean that they're right for your event.
Let's look at the pros and cons of both digital and physical tickets.
Pros and cons of using digital tickets


Pros
They are usually free for customers and event organizer
Easy to track and distribute tickets
A variety of automated ticketing software are available
Most attendees prefer to buy tickets via this method (more convenient)
Never can be lost or stolen
Serves as a paperless option; saving the earth


Cons
Have to find an event management company (sometimes with startup costs)
Some attendees still prefer physical
May alienate attendees who don't use digital devices or have access to them
Limited custom/design options depending on software
You need a phone to present your ticket
Pro and cons of using physical tickets


Pros
Highly customizable
There are ad opportunities on the ticket itself
Doesn't require a phone or the internet
Creates a more memorable experience/more personalized
Easier to scan (don't have to worry about scratched or dimmed phone screens)
Extra security and fraud prevention


Cons
High printing cost-over-time
May seem too "old-school" for some attendees
Not as organized as having everything online
Easier to lose
More susceptible to weather damage



Which option should I use?
It depends! For most events, digital tickets make sense.
They're fast, easy, and make it hard to forget your ticket. But, choosing your ticket medium isn't always about using the most convenient solution.
It's about your attendees. Printed tickets such as Boca thermal tickets usually have a pattern that is hard to photo copy, and other features adding extra security and fraud prevention.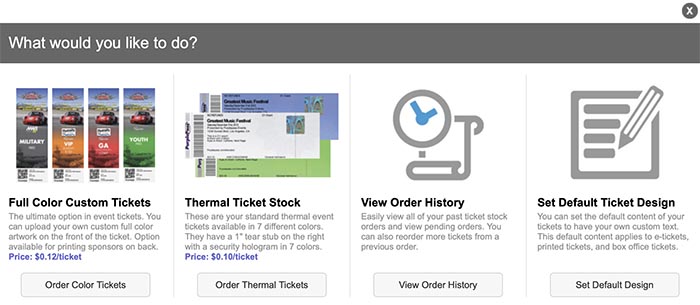 In digital tickets, they can be easily photoshopped.
If you're running an event where the majority of your audience is going to be over 65, don't go digital. Over 1/3 of people over 65 say that they NEVER use the internet.
And, 49% don't even have home internet access.
But, if your event is going to be attracting a wide range of people (especially Millennials or Gen X) digital tickets are an easier, cheaper, and all-around more convenient option for you and your attendees.
In short: Use whichever method is right for you, your event, and your audience. For many of you, that may be a blend of both methods.



Purplepass' physical ticket options


Whether it's physical or digital, Purplepass offers a variety of ticketing choices that work any event.
If you are going for a more traditional outlook, you can not only create full color ticket stock but other printed material to go with it; wristbands, VIP passes, badges, lanyards, etc.
Purplepass can also fulfill your physical ticket stock order by mail so you can leave the heavy lifting to us.
Purplepass' mobile ticket options


However, if you prefer a digital ticket, guests can get their tickets sent straight to their devices where they can be scanned directly at the event.
You can also create unlimited types of ticketing packages - general admission, adult tickets, children tickets, military discounts, VIP tickets, early admission, parking, packages, season passes…you name it!
Unlike other companies, we don't limit your customization options for e-tickets.
We offer highly customizable options with our digital tickets.
Contact us at support@purplepass.com for more options.
To learn more about what Purplepass' online ticketing system can offer your event, you can schedule a free software demo below.
Learn more about our ticketing options
We offer thermal and full color tickets, wristbands
and additional promotional material for your events.